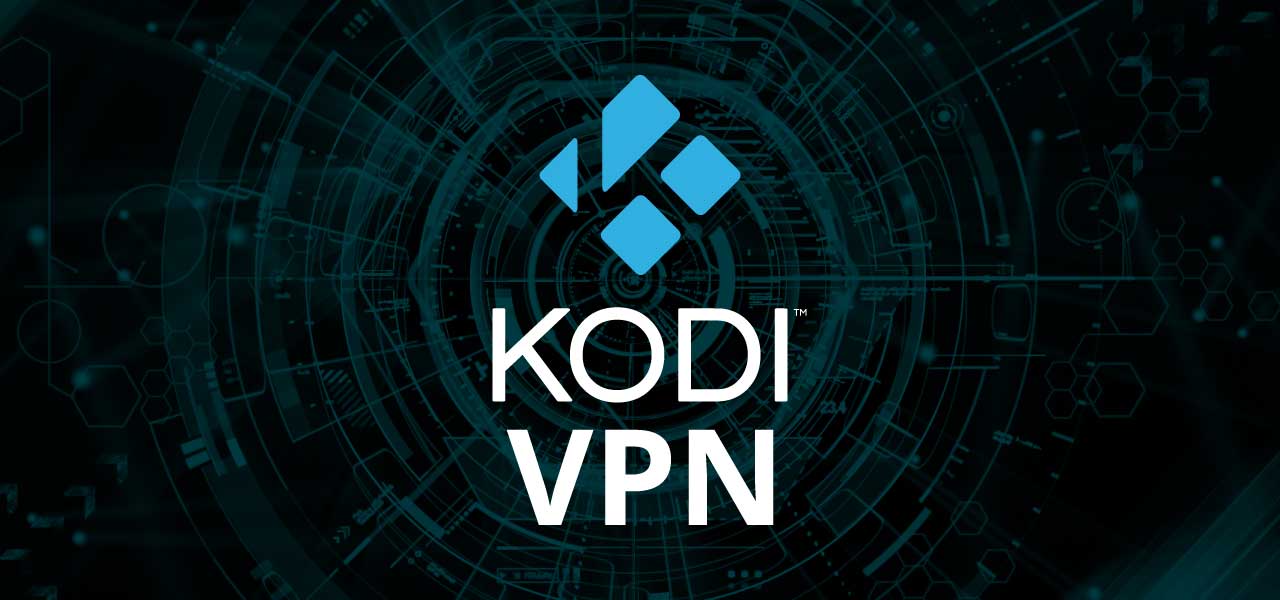 While I'm sure you've already heard about this media player, let me do a quick introduction, just in case. Kodi is a free, open-source entertainment hub which brings all your digital media together in a neat way. And you can then play videos, music, podcasts, and other digital media files, either from your local drive, from the internet or install it on your Amazon Fire TV. I highly recommend it if you want to watch live streaming videos. However, Kodi users or not, you still face geo-restrictions on copyrighted content. Therefore, I'll give you the best VPN for Kodi in this article, to unblock all video streams!

Try ExpressVPN Now
Look no further, here's the best VPN!
Enjoy unlimited streaming and torrenting, anywhere in the world and protect your privacy online. With this exclusive offer, you can use ExpressVPN 30 days, risk-free!
The best VPN for Kodi 2023
Just this once, I'll start an article with a ranking of the best Kodi VPN UK. Because you may be trying to watch a streaming that will start soon. And maybe you know all about Kodi already and just want to cut to the chase concerning VPNs for Kodi. So I'll save you some time and give you my recommendations first. But I'll share many useful information and tips about Kodi below. So it's really worth reading further!
I had in mind my fellow Englishmen in the UK while writing. Therefore, the following VPN service providers should unblock most UK restricted content. And if you have more specific needs, like unblock US Netflix, make sure the VPN for Kodi is compatible!
I've built this Kodi VPN UK selection with three main criteria. Obviously, all of them offer at least one server in the UK. Because you couldn't unblock British content otherwise. And they're among the fastest VPN on the market, with a Tier 1 network and high-performance servers. Therefore you can watch videos in the highest quality, which requires a lot of broadband. Finally, they're all easy to install and user-friendly. So it doesn't matter if you're not tech-savvy, you'll be able to watch Kodi with a VPN.
While you can use Kodi without VPN, you could get into trouble if you're streaming content. And you'd be limited to local content. That's why I recommend using the best VPN for Kodi.
What is Kodi?
As I said above, Kodi is now the ultimate media player software for all your devices. But it all started on the first-generation Xbox game console, with the release of the Xbox Media Player (XBMP) in 2002. The XBMC Foundation, a non-profit technology consortium, developed its successor, Xbox Media Center (XBMC). And they released the first stable version in 2004.
Over the years and the versions, the media player got better and better. And the team behind XBMC kept implementing new features. Also, the developers ported the software on other platforms and multiple operating systems: Windows, Linux, MacOS, Android and iOS. As the community grew steadily, third parties starting to develop Kodi add-ons.
Because XBMC became popular on many different platforms, Team-XBMC decided to rename their software in 2014. And instead of releasing XBMC 14, they introduced KODI 14. Indeed, it made sense for a multi-platform entertainment centre to part with its Xbox roots.
With Kodi, you can turn your device into a streaming platform. And that's what I did with an old PC of mine, a few years ago. After installing XBMC (at the time), I set it up to start on system launch. So I'd turn on this PC, connected to my TV, and have a fully functional media centre as you see with other streaming services. And without any lag. Because Kodi doesn't need a lot of resources. I didn't even need to know how to speed up old laptop. And you can even install it on a Raspberry Pi!
In addition to playing your content, you can play content from online sources. Some of the best Kodi addons allow you to stream live UK TV or sports events. But be aware that the most popular Kodi add-ons may not be legal… Meaning there's a risk of using them without a Kodi VPN UK. A virtual private network is therefore an essential necessity here.
Is Kodi legal?
Yes, Kodi is perfectly legal. So there's no problem with installing Kodi on your device. It's just a media player software, a bit like VLC or MPC-HC. You can also compare Kodi to a DVD or Blu-Ray player if that helps. But instead of being a machine to watch your video content, it's a software. Therefore, you can sort your library and play all your content without risk, as long as you got it legally.
In addition, you can use all the add-ons from the Kodi Addon repository legally. Because these respect the copyrighted content and won't offer any illegal content to you.
However, third-party add-ons from other repositories, which allow users to watch free content from various sources, are illegal in many countries. Among the sources, you can find barely legal IPTV streams, torrents, and websites hosting content without the copyright owner's permission. And if you install and use these, you may break the law. Because streaming content on Kodi is like torrenting: It's illegal and punishable by law.
If you bought a Kodi box loaded with third-party add-ons, be careful. Because they could get you in trouble for copyright infringement. And if you don't know which addon is legal, you have to solutions. First, I'd recommend not to use any of them, so you stay out of trouble. Better, you can uninstall them. But if you plan to use them anyway, you should install the best VPN for Kodi, to hide your activity from your ISP and other entities.
Try ExpressVPN Now
Save 49% + 3 Months FREE (Valid Until December 2023)
How to install Kodi?
While I was doing research for this article, a friend of mine told me it was complicated to install Kodi. He's not a tech-savvy guy and he's running MacOS. Maybe that explains it. But I installed it on Windows and Linux previously. And it's super easy, even my grandma could do it herself… Anyway, here's a tutorial to install Kodi on Windows. Because I can't tell you how to use VPN with Kodi if you can't install it first!
Download Kodi installer
First of all, you need to visit Kodi Download page. And scroll down to the Choose your weapon section. You'll see all the operating software on which you can run Kodi. And you just need to click on the Windows icon (you know, the one with the window…).
On the pop-up, you can choose whether you want to install it from the Windows Store, or by downloading the installer. Because I'm a bit old school, I'd recommend to just click on Installer (32 bits) to download the setup file. And if you have a notification asking if you want to run or save, I'd select save. So if something goes wrong, you don't have to download it again! And you can always delete the file later to save some space.
Install Kodi on Windows
Now you need to run the setup file you've just downloaded. So double-click on the .exe file and if you get a user account notification, just click on Yes. Then you'll be greeted by a welcome message. And all you have to do is click Next.
I should recommend you to read the License Agreement. But nobody really cares, right? So just click on I Agree. Because you have to anyway, to be able to use Kodi.
Now you can choose which features of Kodi you want to install. And if you have no clue what I'm talking about, just click Next. So you'll get the full package. And you'll be able to play your songs, videos etc.
On the next screen, you need to choose the folder in which you want to install Kodi. If you don't have partitions, I'd recommend to accept the default location and click Next.
While you can decide to change the start menu folder, I think it's pretty useless. So click on Install and get started! It shouldn't be too long.
Finally, you need to close the setup when Kodi has been installed. And you can decide to run Kodi by ticking the checkbox. Or you can just click on Finish. Congratulations, you've just installed an amazing media centre on your device. And that wasn't so complicated, was it?
Bonus: Install the most popular Kodi add-ons
Because I'm a really nice guy, I'll tell you about the best Kodi add-ons. And how to install them. So you can install apps and customize your media player. But as I said above, some cross the red line, breaking terms and conditions. And they may go offline at one time or another… In addition, you'd better connect the best VPN for Kodi when using these, just saying.
Try ExpressVPN Now
Save 49% + 3 Months FREE (Valid Until December 2023)
Run Kodi
If you haven't launched Kodi yet, now's the right time to do so. Because you need to install add-ons from a repository, included in the software. When you launch Kodi for the first time, it's empty and looks like this:
You can add your own media to the library, by clicking Enter files section. But this is not the point here. And I'm sure you'll figure it out by yourself.
Install Superrepo
While Kodi includes an official repository with thousands of add-ons, you'll certainly need Superrepo (and the best VPN for Kodi). Because it's the single largest Kodi add on repository around, with over 5,000 free add-ons. And most video add ons for streaming are inside this repo, which also includes nice skins to change the interface. So let's see how to install Superrepo.
Turn on Unknown Sources
Because Superrepo isn't developed by the XBMC Team, you must allow third-party add ons. To do so, you must click on the cogwheel from the home screen. And you'll reach Kodi Settings.
Click on System settings. And change the view, from Standard to Advanced (or Expert), at the bottom left of the menu. Select the Add-ons tab and toggle the switch next to Unknown sources. If you have a notification which pops up, just click on Yes.
Add the source for Superrepo
So, let's add the source for the repository. Because it's not included in Kodi. And we need to tell Kodi where to find the Superrepo files. Therefore, you need to go back to the home screen and click on Settings. And then select the File manager.
Double-click on Add source. And on the pop-up, click on <None> to enter the path to Superrepo: http://srp.nu/
Finally, give a name to the media source in the corresponding field, like Super Repo our superrepo. It doesn't really matter, just choose something that's easy for you. And click on OK.
Install the repo
Now you're all set. And you just have to install the repository. So get back to the home screen. And click on the Add-ons menu, in the main menu on the left. You'll reach the sub-menu, where you can select video, music, program or picture add ons. But it's empty for now. So click on the package installer icon, which looks like the Dropbox icon…
On the next screen, select Install from zip file. And I repeat: You have to have enabled unknown sources. Or you won't be able to proceed.
And on the pop-up, select the source that you've added in the previous step. For me, it's Superrepo.
Then select the folder that corresponds to your version of Kodi: Helix (14), Isengard (15), Jarvis (16) or Krypton (17). And I hope you get these references by the way… Because I've installed the latest version, I select Krypton.
Then, select the folder all. And select the zip file to install from (there should be only one, looking like superrepo.kodi.krypton.all-x.x.x.zip). Finally, click on OK. And you should see a notification that the repository has been enabled, in the top right corner of the screen. Congratulations again, you'll be able to install video add-ons for streaming!
Update
Repositories get shut down on a regular basis. And add-ons are in a constant state of change. Superrepo might not be the best repo any longer. So you should take a look at other repos like Blamo (http://repo.mrblamo.xyz/), Jesus Box (http://jesusboxrepo.xyz/repo/) or XvBMC Repository (http://archive.org/download/repository.xvbmc). Maybe even others… A quick Google search and you'll find what you're looking for.

Install an add-on
Now that you've set up the repo, you can start installing Kodi add ons. I'll show you how to install BT Sport add-on, to watch videos from their websites on Kodi. And then it works the same for each addon. So you just have to repeat each of the steps below to install new add-ons.
As usual, start from the home screen, and click on Add-ons in the main menu on the left. And you'll reach the add-ons sub-menu, which is still empty… Hover on Video add-ons and click on Enter add-on browser to get started. And you'll see all the video add-ons available on all your repositories.
Scroll down to the add-on you want to install (BT Sport for me).
And click on the add-on name, to reach the add-on page.
Now click on Install. And the software should get back to the add-on browser, where you'll see the status of your installation. If ever you remain on the add-on page for too long and nothing happens, then the add-on is off-line. So you can't install it anymore. And you need to find a new one…
Finally, you'll get a notification on the top right corner of the screen when the add-on is enabled. And you can now watch videos from the add-on! To do so, just exit from the browser to the home screen. And you should see your new add-on when you hover the Add-ons menu.
The best working Kodi add-ons 2023
While there used to be an add-on for Netflix on Kodi, NetfliXbmc, I couldn't get it to work this time. So I guess it's now off-line, too bad. Because it's nice to be able to watch Netflix on Kodi… But here's a list of the best Kodi add-ons that work in 2023:
But once again, some of them can't work if you're abroad, not without a Kodi VPN UK. And others may be illegal, so you definitely should subscribe and connect to a VPN for Kodi before using them. I'll walk you through how to install VPN on Kodi, below in this article.
How to install the best VPN for Kodi?
You're almost all set for your video streaming on Kodi. But now you should use the best VPN for Kodi at all times, really. And especially if you plan to stream content, like the Premier League games or the Tour de France streaming… Therefore, I'll explain in this paragraph how to install and use a VPN with Kodi.
Do I need a VPN for Kodi?
While I don't plan to convince you here, I'll repeat my favourite motto: You should use a VPN on all your connected device, all the time. It's for your own good. Indeed, you're exposed without a VPN. First, your ISP knows all about what you're doing online, thanks to your DNS requests. Furthermore, you leave traces of your activity everywhere you go, on all the websites you visit. And with all these anonymous bits of information, it's possible to track you. And to identify you…
A VPN for Kodi is the only way to protect your privacy and to increase your security. It creates an encrypted tunnel between your computer and the VPN server. And your data is safe from your ISP, your government, or hackers. In addition, it anonymizes your IP address. Meaning it allows to hide IP address behind the server's IP. And you can browse the internet anonymously.
But there are other advantages to use Kodi VPN apps, which relate to streaming. First of all, you can access geo-restricted content, using the IP of the VPN server. Let's say you're on vacation in Ibiza – lucky bastard. Without a VPN, you can't watch UK Netflix from abroad. But if you connect to a VPN server in the UK, you can unblock the British library and keep watching your favourite programmes. And this works for all the countries where your VPN provider offers a server: You can access the restricted content from this particular country.
Finally, with the best VPN for Kodi, you can hide your activity from snoopers. So if you're using an add-on to watch streaming, nobody will know. Not your ISP, not the government agencies and not the copyright trolls. So you can stream anonymously. But you need to make sure your VPN connection remains active, or your IP could leak… And you could get caught.
How to choose the best VPN to use with Kodi?
Choosing a VPN is never easy. Because there are hundreds of them available on the market. And they all boast to be the best VPN for Kodi… But we know there can be only one, according to Duncan MacLeod from the clan MacLeod. Therefore I'll give you my recommendations, based on my VPN reviews and the special needs with Kodi. However, it should be noted that many of them offer a free trial and 30-day money back guarantee, so that you ensure your full satisfaction.
As a rule, my favourite is ExpressVPN. Because it's the overall best VPN, according to my test and my experience. And it will be great to use it with Kodi too. But I like to give more choices to the readers of TheBestVPN.UK. So I've prepared a ranking of the VPN service providers that you can use with Kodi. And you'll have all the information you need to make up your mind.
I remind you that this ranking is for users in the UK, to make sure they have the best experience with Kodi. So all the VPN below provide at least one server in the UK. But if you're in another country, you'd better make sure that this VPN offer at least a server where you live. Otherwise, you couldn't watch local content…
And even if you need a VPN only to protect your privacy, you need to make sure it's fast enough to allow HD streaming. So I've picked the fastest VPNs on the market, with Tier 1 networks and premium servers.
Finally, I selected software that is user-friendly. Because I know you're not all tech-savvy, like my friend. So when you're done installing, you'll be able to figure out what to do. And if ever you don't, feel free to get in touch with me.
Once you've defined which is the best VPN for Kodi, click on the red button to visit the VPN site. And register/subscribe.
What about a Kodi VPN addon?
Add-ons allow extending Kodi's capabilities, as I said previously. So why not find a working Kodi VPN addon? Well, I don't recommend a Kodi VPN addon. And there are three reasons. First, there aren't that many VPN providers who offer a Kodi VPN addon… Actually, I found only two of them: PureVPN and Ivacy, which are not my favourites. Second, it's much more complicated to install a Kodi VPN addon than a regular VPN client. I tried to install these two Kodi VPN addons. But only managed to successfully install one of them… And I tried several times, trust me on that. Rage Quit.
Third and last reason: A Kodi VPN addon only protects the traffic of the media centre. Meaning that the rest of your online activities are exposed. And if you've subscribed to a VPN, you should use it for all your traffic, at all times. Otherwise, you remain exposed when browsing the web or downloading torrents… Therefore, you shouldn't use a Kodi VPN addon, but the Windows client, if possible. That makes more sense and it's more user-friendly.
Kodi VPN setup
When it comes to installing a Kodi VPN on your device, there are several solutions. While you could try to install a Kodi VPN addon, I'd recommend using the VPN client. Because it's much easier. But if it's not possible on your device, you could install a VPN on your router. And all the devices connected to the router would use the VPN connection, which could slow it down. Also, all your devices would be connected to the same server. So if you were watching American Netflix, with a US server, your girlfriend couldn't watch ITV in the other room… Therefore I'll focus on the installation of a VPN for Kodi on Windows.
Most VPN providers offer native apps for Windows. And I'd recommend to use it. Because setting up a VPN on Windows manually can be challenging. And if you've opted for a client-less VPN, I think you don't really need my help!
After you've subscribed, you'll need to download the VPN client. Either you can download it directly from the website, or there will be a link in the confirmation email. And then you need to launch the installer. While you should just have to click Next for each screen, check you're not installing any crapware, like a browser extension… And after you're done with the setup, I recommend you to restart your device. Maybe it won't help, but it doesn't hurt…
Then you can launch the VPN client. And enable two features: DNS leak protection and VPN kill switch. The first one will guarantee that all your traffic goes through the VPN. And the second one will block all your Internet traffic if your VPN connection drops. Because your OS could override your VPN if it's down… And your I would be in the clear.
Using a VPN with Kodi
Finally, you're almost there! Now you just need to know how to use VPN with Kodi. And it's pretty simple, so don't panic. With your VPN for Kodi box, you can only connect to one server at the time. So you should connect to a VPN server in the UK on a daily basis. Why? Because the closer the server, the faster your connection. Also, you need to be able to use your local services. And if they're geo-restricted to the United Kingdom, you won't be able to access them if you're connected to a VPN server abroad…
So you just need to connect to a VPN server. And then you can launch Kodi and use it normally. That's it. You've already made sure your Kodi traffic would use your VPN connection during the setup. So you don't need to worry about this anymore. Your privacy is protected. And you can watch whatever you want anonymously. Enjoy!
And if you want to connect to other countries, to access other content, it's possible. All you need to do is to open your VPN client (with Alt+Tab, for example, so you don't have to exit Kodi). And disconnect from the UK server. Then choose the relevant country and click connect. And when you're in Kodi, you're now browsing and streaming from another country!
Should you have a problem unblocking a location, I recommend contacting your VPN provider with the live chat. And the support will let you know what server is working! Because content providers tend to block VPN, to respect their contracts…
Finally, if you have any problem with streaming, you can change the VPN protocol. While I recommend OpenVPN, which is fast, stable and secure, you can try PPTP or L2TP. They're less secure but should provide better speed.
What's the best free VPN for Kodi?
I know some of you don't want to pay for the best VPN for Kodi. And some of you can't afford it. So I'll try to give you the best free VPN for Kodi. But don't expect a premium service, of course. Because you can't get the equivalent of ExpressVPN for free… Or if you find a free VPN that says that, it's definitely a scam!
The risks of free VPNs
And most free VPNs are only scams. Because nothing's really free these days. Basically, if you don't pay for it, you're the product. And it's true with free VPN services as well. They have to monetize something. And the only thing that you'll bring to the table is your activity data. Therefore, they'll log everything you're doing while connected. And they'll sell your data to the highest bidder. So you can say farewell to your privacy. Thus, you need to make sure that you find a VPN service with a strict no logs policy.
But it could be worse. While looking for the best VPN for Kodi, you could register to one that's run by cybercriminals. And they could log your data and steal them! If you're using a VPN on a daily basis, they would have an easy to your access bank login details, credit card information and all your account login details. A free VPN is the best way for hackers to gather a huge amount of data from unsuspecting users!
Finally, and I kept the best for the end, free VPN providers can sell your spare bandwidth. Maybe you're thinking you don't really care because you don't use it anyway. But you should worry about what the people buying your bandwidth will do… Because they can do whatever they want: Move huge amounts of data, launch malicious DDoS attacks, access copyrighted content or worse images of child abuse. With your IP address, linked to your name. So I hope you have a Get Out of Jail Free card!
Streaming with a free VPN for Kodi
I gave you a hint above. But let me tell you why even the best free VPN for Kodi may not be enough for you. First of all, the service is limited to a minimum. Because a free VPN doesn't have to provide the best service, only a service that works for the basic tasks. Therefore, they'll set up a few servers with low to medium specifications. While this could prove OK for some users, you can forget about video streaming.
Indeed, a limited number of servers mean that their IPs have likely been banned by the major streaming platforms. So you won't be able to watch Netflix, Hulu or Sky Go. And don't expect the provider to fix that for you anytime soon… Because they would need a heavy budget to renew their IPs on a regular basis.
Also, you can't get the speed of a Tier 1 network with second class hardware. So you can expect a low-quality streaming, which could buffer frequently. I've been there when I was younger, trust me. Watching football games where you can't even see the ball and follow the action…
FYI. Here's how much data you need to watch a video, depending on the quality:
| Quality | Data (MB per hour) |
| --- | --- |
| 240p – 320p (low quality) | 300 |
| 480p (SD quality) | 700 |
| 720p (HD quality) | 900 |
| 1080p (HD quality) | 1,500 |
| 2K (HD quality) | 3,000 |
| 4K (UHD quality) | 7,200 |
Really, you shouldn't waste your time with these. Even a cheap VPN is better than a free VPN.
Conclusion
Finally, you've reached the end of my article on the best VPN for Kodi. And you know almost everything about the media center and the Kodi VPN UK. Kodi is legal and is my favorite media player. And if you plan to plug your PC to your TV screen, this is definitely the optimum solution. Because Kodi regroups all your media (pictures, songs, movies, episodes etc.) into one software. And then you can play them all from your couch, with the best quality.
Should you need to add streaming sources, it's possible with Kodi add-ons. While the official addons are legal, some third party add-ons may not. Therefore, you should install and use the best VPN for Kodi, for your own protection. But I'd recommend not to use them, in the first place. Because piracy is bad and you should feel bad!
However, you can keep using the best VPN for Kodi at all times. Because it will secure your internet connection and protect your privacy. Indeed, when your traffic goes through the VPN, it's encrypted and anonymized. Therefore, your ISP, government agencies and other hackers can't harm you.
And the best VPN for Kodi will help you to access your content when you're abroad. Because most platforms set up geo-restrictions. And you need a Kodi VPN UK to bypass them.
Last but not least, here's my recommendation for the best VPN for Kodi:
Try ExpressVPN Now
Save 49% + 3 Months FREE (Valid Until December 2023)
And now you can focus on something more fun and not just on how to install VPN on Kodi but also; customizing Kodi with Skins!
This was my guide: Best VPN for Kodi UK and how to install VPN on Kodi media player. Stay tuned for more articles coming soon.