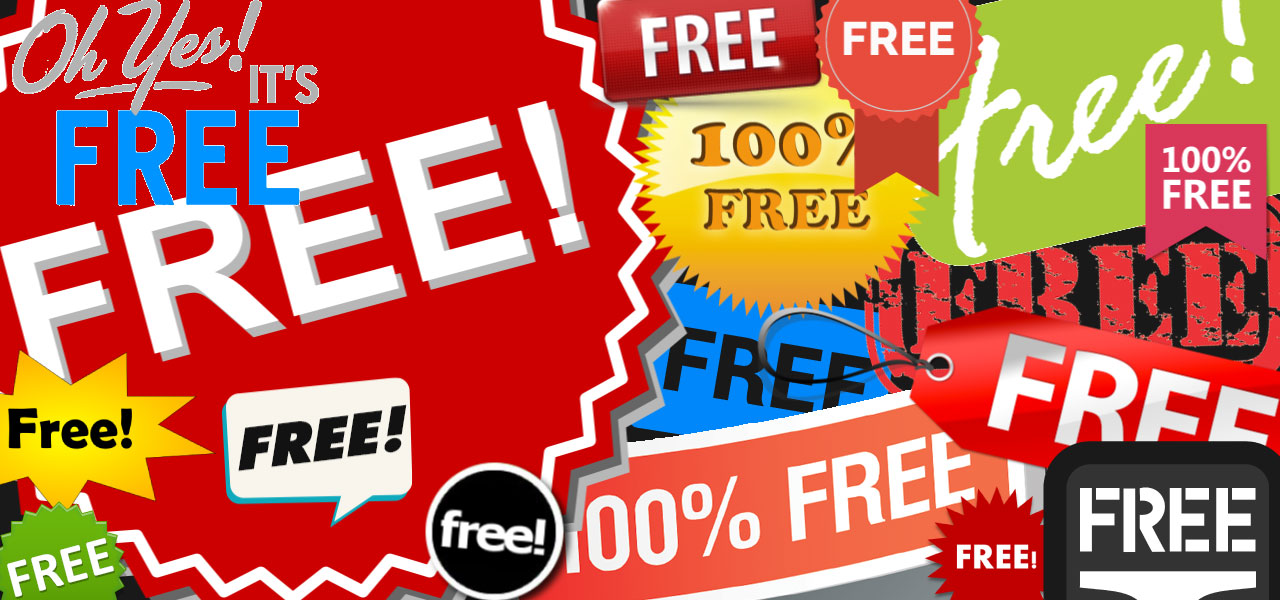 If you've been looking around the Internet, you would know that VPNs are costly. But you're also looking for ways to secure yourself online. So let's say you finally decide to use a VPN, but you're also on a very tight budget. As with anyone who is budget-conscious, free VPNs are always great. Let's face it: almost no one wants to spend a fortune on just one app. Consider VPNs as an exception, though. Know why in this free VPN review.
Get ExpressVPN
Enjoy the full online experience with a Free VPN for 30 day
No need to second-guess how you can protect yourself online. Choose the best VPN: ExpressVPN. Get 1 Month Deal today!
Why are VPNs expensive?
First, let's answer the question of why VPNs cost a lot. For one, VPNs require a lot of hardware and software to run. They need servers, hard drives, wires, power supplies, network equipment, and a whole lot more. They also need protocols, algorithms, and other software to secure your data. Plus, VPN providers also need support teams to help people out in case of any problems. With all of that, the costs of running a reliable VPN service easily add up.
A free VPN provider is not an exception. They also need significant investments to maintain their services. Therefore, they also need streams of income. They may not charge you, but they can earn from you in other ways.
How a free VPN download earns from you can be quite scary, to say the least. Have a look at some of their dodgy practices.
Try ExpressVPN Now
30-day money-back guarantee
How do you put yourself at risk with free VPNs?
1. They sell your private data
Usually, proper VPNs have a strict policy of not logging your activity. This is not true with a free VPN server. In fact, not only do they collect your browsing data, but they even sell it to other people. Those people would then use your data for anything from targeted advertising to outright espionage. In other words, you can be spied on without you even knowing.
The worst part is that your entire online identity could be stolen. Some random bloke on the Internet could pose as you, making purchases using your money and your information. Next thing you know, your credit card dues have gone through the roof. Or you get emails indicating fraudulent activity.
If you know you haven't done any of those, then brace yourself. You have just been a victim of identity theft.
2. Lots of ads
Although not a risk, ads do get annoying. As with any free app, advertising is the easiest way to gain revenues. However, it ruins the user experience. When you're using a VPN, you'll probably save up on some money. However, you'll be flooded with ads while browsing. 
3. Slow speeds
A free VPN proxy would also severely limit your browsing experience. The servers on them are most likely not optimised, so you'll only get less-than-adequate speeds when streaming with free VPN Netflix. In fact, your connection could be so slow to the point of being too frustrating to use.
With this, don't expect to be watching HD videos all day long. They might not even load properly. Gaming is also out of the question; the lag will kill you (as well as your player character).
4. Small data caps
This would be another blow to your hopes of gaming and video streaming. Free VPN Netflix can only get you a certain amount of data per day or per month. They are not generous with this, and as such, they are not for heavy internet users.
Even moderate users will find those small data limits very frustrating. A lot of online content these days sucks up data. So you may be surprised that you've already reached your data limit, and it's not even the end of the day yet.
5. Passing on your real IP address
For VPNs, masking your IP address is its most essential function is masking. That is, it creates a 'virtual' IP address in place of the real one. Only the virtual one can be tracked from the outside. A free VPN download is able to do this, but there's a catch.
A dodgy free VPN UK server uses your IP address to mask other users' IP addresses. So while they may be protected, you get compromised. If hackers attempt to get into that IP address, they'll get to your computer. Again, your identity could get compromised without your knowledge.
5. Stealing your bandwidth
As if stealing your IP address isn't shady enough, a free VPN server has to steal your precious bandwidth too. Not only is your speed throttled, but some of your Internet connection's capacity is also being siphoned off. Now that's dodgy to the highest degree.
This is very bad news for those using free VPN download or free VPN Netflix on mobile. They could easily eat through your monthly data allowance, and you aren't even aware of it. You'll just be surprised once your carrier sends you the notice.
6. Cannot bypass censorship
A common thing that VPNs are used for is getting around those troublesome geo-restrictions for websites and streaming videos. Free VPN Netflix use doesn't have that ability, however. So if you're looking to watch a US-only Netflix show in the UK, a free VPN in UK is not the way.
Try ExpressVPN Now
30-day money-back guarantee
How about free trials?
Many reputable VPN providers have free trials available. These allow you to get some advantages of the paid versions, but they are quite limited in their features. If you use free VPN hider, Netflix support isn't available. They only exist to convince you to buy into the subscriptions.
Some people also employ a trick where they take advantage of the money-back guarantees. Say ExpressVPN has a 30-day money-back guarantee with no questions asked. What you can do is pay for the one-month plan, then call their helpline to refund your money before 30 days pass. It can work, but you will have to shell out some cash.
Other VPN providers with money-back guarantees may also be amenable to this trick. Be careful, however. You always run the risk of being blacklisted or banned if you do this often enough.
Better yet, just opt for the one-month plans if you just need a VPN temporarily. They won't break the bank anyway, being less than $20 per month.
Or, why not choose a cheap VPN instead of spending heavily for premium subscriptions?  There are inexpensive VPN services that offer decent speeds and comparable features, too. Here's a list.
Free VPN unblocker Comparisons
As said above, there are free VPN connections from some reliable providers. Though they are limited in features, you still might want to try them out. Here are the top 5 free VPN:
Free VPNs are always a mixed bag. Compared to paid plans, they also give you the free vpn no logs activity, share your IP address, or pass on any of your data to the outside. All the security features of the paid plans are in the free VPN account version, but there's a catch. The free version only allows up to 500MB of data. But you can get an additional 1GB per month free if you tweet about the product. Not a bad tradeoff for an extra gig. Some of them are the free VPN no credit card required, you don't need to be worried about the payment.
Other free VPNs are also remarkable in having neither data limits nor ads. The main security features of the paid versions are present too, such as a no-logging policy, IP masking, and data encryption. However, limitations include only 3 servers with not-so-quick connection speeds.
Still some free VPNs are strong on speed, but free VPN download is poor due to data caps. For example, a free VPN client can have access to fast servers in 10 locations, plus the basic security features any VPN ought to have. There is a data cap, though, of 10GB per month. But even that is a pretty generous limit for a free version.
Try ExpressVPN Now
30-day money-back guarantee
Conclusion
If you're tight on the budget but absolutely need a VPN, consider the free versions of well-known manufacturers. Each one has its own set of limits, such as data caps and speed throttling. But if a basic VPN is all you need, choose a free VPN that will serve you well. They won't be frustrating to use, and you won't feel forced if ever you'd transition to the paid versions.