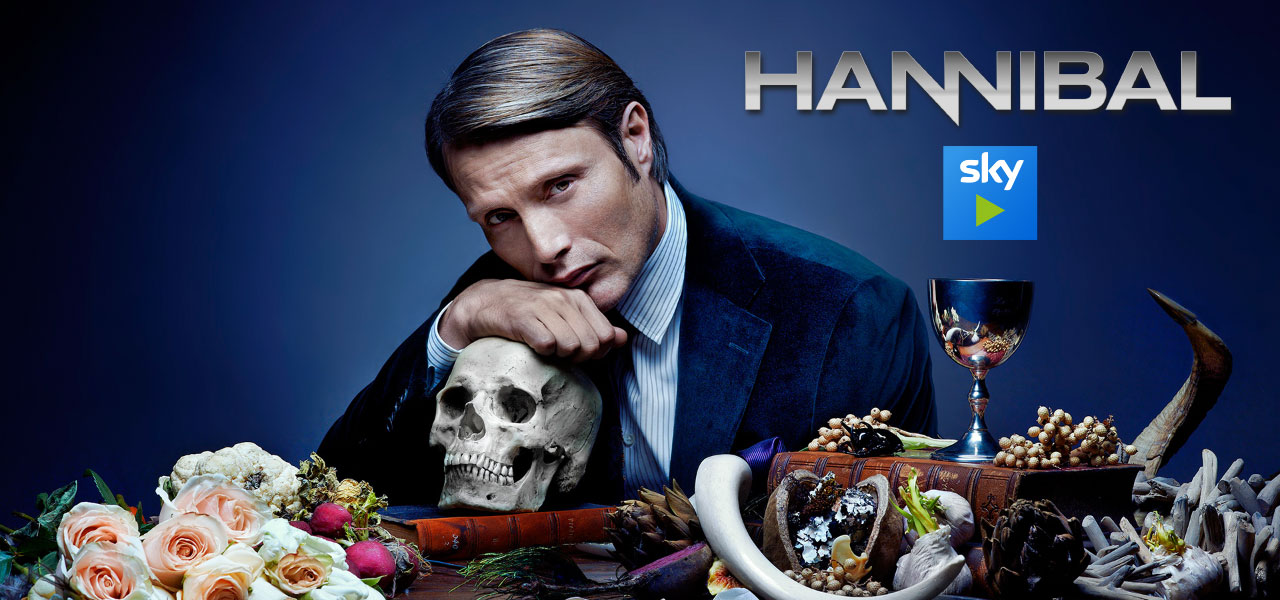 Sky Go is an online television service from the UK's largest paid TV broadcaster, Sky. Launching in 2006, the platform allows users to watch live and on-demand video content on all their devices. If you're among the lucky subscribers, you know how awesome it is. However, due to geo-restrictions, you can't watch Sky Go out the UK. So if you were wanting to keep up with all the latest sports content while on the move, you'll need to find out how to watch Sky Go abroad. And I've got just the solution.
Try ExpressVPN Now
Are you looking for the best way to watch Sky Go abroad?
Try ExpressVPN today, free for 3 months and unblock Sky Go overseas without any issues. Exclusive deal.
Last Updated Made On: 27 September 2023
Can I watch Sky Go abroad?
The simple answer to whether or not you can watch Sky GO abroad, or 'does Sky Go work in the USA?' is no. But that's hardly worthy of a full article.
While at first glance you'll be greet with an error message for the platform while trying to access it from outside the UK, there is a way to unblock Sky Go – and that's what I'm going to show you today.
As a general rule of thumb, most UK based TV services can't be used outside Britain. If you try BBC iPlayer, ITV or Sky while travelling you'll be disappointed. At go.sky.com, you'll get error message: "Sky Go is currently unavailable. Please try again later." Or something equivalent (because they update their site regularly). Which seems a little frustrating if you've already paid for your subscription. Shouldn't your monthly payments allow you access to the platform no matter where you are?
Unfortunately, it doesn't work like that. And it's all down to broadcasting rights and geo restrictions. When a producer sells a show to a British broadcaster like Sky, the broadcaster only has rights to show it in the UK. So if you want watch Sky Go outside the UK, you won't be able to.
Unless you've got the right tools, that is…
Yep, if you want to know my secret for how to watch Sky Go outside UK, keep reading; as I have the perfect solution. It's 100% legal, and it'll make your whole watching experience better.
How to watch Sky Go outside the UK
To unblock Sky Go while travelling, the key is in three letters: VPN.
With a Sky Go VPN, you'll be back using Sky Go abroad on iPad, phone or laptop in no time.
A VPN – or virtual private network – will allow you to emulate your location in the UK. In the same sense, you can also emulate your location to appear anywhere in the world – as long as your VPN provider has a server in that country. Further in this article, I'll share my favourite VPN for SkyGo, all of which have UK servers, so you don't have to waste anytime.
But what actually is a VPN? Well, it's a nifty piece of software that provides an encrypted tunnel from your device to a protected server. The server will be located in the UK and will then visit the site you're trying to access for you. That way, the satellite broadcaster believes you're located in the UK – even when you're not. So, with a stable internet connection and a VPN, you'll never need to search how to watch Sky Go abroad again. Result!
Try ExpressVPN Now
Save 49% + 3 Months FREE (Valid Until October 2023)
As you know, Sky has a lot of channels. But when you unblock Sky Go,  you'll be unblocking all channels that are available on your package. Entertainment, kids, documentaries, news, international, movies, and sports, you name it. Yep, with a VPN, you can watch Sky Go outside the UK to keep up with the Kardashians, avoid missing the latest Premier League match, or simply sit back and watch the latest movie release. (Whatever your guilty pleasure, I won't judge)
| Channel | Supported |
| --- | --- |
| Channel 4 | ✔️ |
| Sky 1 | ✔️ |
| SyFy | ✔️ |
| ComedyCentral | ✔️ |
| Fox | ✔️ |
| TLC | ✔️ |
| MTV | ✔️ |
| More 4 | ✔️ |
| Sky Premiere/Showcase/Family/Disney/Action/Drama | ✔️ |
| Film 4 | ✔️ |
| Sky Sports 1/2/3/4 | ✔️ |
| Eurosport | ✔️ |
| Discovery | ✔️ |
| Animal Planet | ✔️ |
| Nat Geo | ✔️ |
| History | ✔️ |
| Cartoon Network | ✔️ |
| Disney XD/Channel/Junior | ✔️ |
| Nickelodeon | ✔️ |
The best VPN to watch Sky Go outside the UK
So now you know how to watch Sky Go abroad, the next step is finding the right VPN for the job – as not all of them work the same.
Lucky for you, I've already done a lot of the hard work for you – so you don't have to waste your time and money trying them all by yourself.
Below, I've ranked the best VPNs to watch Sky Go outside the UK, and I've based my ranking on 3 criteria: Some are here down to personal preference: After having a blog all about VPNs, I've used my fair share of good and bad options. That said, the first criteria I've judged these VPNs on their ease of use – from how easy it is to subscribe, to how simple it was to install. Basically, how user-friendly the software is.
The second thing is speed. The speed needs to be pretty high if you want to watch Sky Go outside the UK without buffering. So the VPNs below are speedy and use a high-quality network of servers to help you browse the web and stream your favourite shows.
Finally, it would be silly of me to provide VPNs that don't unblock Sky go. Rather than you shopping around for a variety of VPNs, I've only highlighted the ones that actually help you watch Sky go outside the UK. A VPN should hide your IP address from sites and onlookers. If you can't unblock Sky Go with your VPN, it isn't doing what it's supposed to!
As you can understand, this Top 5 evolves regularly. Because they might get banned if they don't have enough servers to face the bans. Also, some VPNs might win or loses their spot. But all the VPN services in this list will allow you to watch Sky Go outside the UK, no matter when you check this article.
Pro tip from Wade
Make sure the VPN you pick is available for all devices where you'll want to unblock Sky Go. Most VPNs now have mobile and tablet apps which make it much easier. The best VPN providers will offer at least 4 multi-logins, so that you can use the same subscription on four devices at the same time.
Is this legit?
To see that this technique works, you can take a look at the video I recorded at the top of the article. (Sorry for the bad quality, I'm not comfortable talking and filming). You should hopefully be able to see how to watch Sky Go abroad with ExpressVPN.
If you're still not convinced, why not try it yourself? ExpressVPN – my personal favourite provider offers a money-back guarantee. That means you can test to see whether it does unblock Sky Go for yourself, and if you're not satisfied, you can get your money back.
Try ExpressVPN Now
Save 49% + 3 Months FREE (Valid Until October 2023)
How much does a VPN cost?
If you're simply going away on a business trip, or are taking a luxurious (and expensive) holiday to a far away location, you don't want to be spending a lot on a new piece of software. I totally get it.
But, sadly I cannot recommend using a free VPN watch Sky Go outside the UK.
Free VPNs are bad news.
In this world, nothing's really free. The people or organization offering free VPN services still need to be paid somehow. Behind their service is a network of hardware, software, and employees – all of which cost money. Therefore, if you don't pay for their VPN service, they have to make money from something else. And they do: With your navigation data.
Yep, if you've searched for how to watch Sky Go abroad and opted for a free VPN, you could be putting your data at risk. Some unscrupulous 'free' VPN companies will sell your data to the highest bidder for commercial purpose… A VPN's first job is to keep you safe on the web, and a free VPN does entirely the opposite! What's more, even if you're fine with being sold to third parties, the VPN probably won't even unblock Sky Go. Leaving you back at square one.
An affordable monthly fee
Luckily, a good VPN is not free, but it's cheap.
VPNs that unblock Sky Go are typically around £5-10 a month. And if you don't like commitment, you can subscribe for one month at a time. It's worth mentioning however, that if you subscribe for 6 months or more, you can get much better prices – with over 50% discount available.
How to watch Sky Go Abroad
Now that you know how to watch Sky Go abroad, let me provide you with a very simple step-by-step guide. While this quick guide is generic, it should work just fine with most of the VPNs I've mentioned above.
Choose a VPN from the list above
Click on the ORANGE button to access their official website
Create an account and subscribe to the service
Download, install and launch the client
In the software, select a server located in the UK
Click on the "Connect" button
Go back to the SkyGo website or app, login or refresh the page
That's it! You should now be able to watch Sky Go outside the UK, and anywhere in the world. If you want to know how to watch Sky Go abroad while on your phone, you can down the VPN app from your app store, log in and connect in the same way.
Try ExpressVPN Now
Save 49% + 3 Months FREE (Valid Until October 2023)
The advantages of a VPN
Even if you already knew how to watch Sky Go abroad, there are so many other advantages to using a VPN. In fact, I love VPNs so much, I always connect to one – even if I'm not outside the country.
Security
VPNs were originally developed for security purposes: To keep people safe online. While we carelessly browse the internet, we leave traces of data and activity as we go. And with all these bits of information, it's possible to find your location and your identity. Scary stuff.
When connected to your VPN however, you can improve your privacy and security. The VPN creates an encrypted tunnel between your computer and its server for all your traffic to travel through. Meaning your data is protected from snoopers (your ISP, your government, or hackers).
In addition, it hides your IP address and replaces it with the IP of its own server. So the websites you visit have no clue you're actually visiting them. Essentially, you're browsing anonymously.  The sites you visit know the requests you're making, but they can't link the requests to your real IP address.
Bypassing censorship and unblocking content
If you live in a country that is controlled by censorship, a VPN can give you back your freedom. In the same way that a VPN can unblock Sky Go and other geo-restricted content, it can also help you connect to Facebook in China, for example. You'll also be able to unblock other streaming platforms like US Netflix.
Most VPN providers offer servers on all continents. So you can connect to the country where content is accessible and get around restrictions. And the more servers the better. Because you can unlock more restricted content. Furthermore, should a VPN server be banned, you could easily switch to another one.
And it's not just video that the VPN unblocks. If you want to game with people across the world, you can do so by having everyone connect to the same server.
FAQs
Why can't I unblock Sky Go for free?
Broadcasters pay a lot of money for the rights to shows and movies. And this purchase comes with conditions like where they're allowed to share the content. As such, geo-restrictions are in place, and allowing you to unblock Sky Go for free would breach their contract. What's more, free VPNs are just too dangerous, and offer no protection.
Is this actually legal?
VPNs were created for privacy and security. Knowing how to watch Sky Go abroad with a VPN is simply a bonus. Although it's frowned up (due to broadcasting contracts), using a VPN for bypassing restrictions is 100% legal.
Are VPNs expensive?
As mentioned above, you should be able to watch Sky Go outside the UK for the same price as a Starbucks a month. And since you probably didn't need that 14th flat white, I'd say that's a pretty good deal. It's worth remembering that a VPN doesn't just let you watch Sky Go outside the UK, either. You can watch anything, browse anonymously and feel safer online, too.
And that's how to watch Sky Go abroad
So, if you already have an account, you should now know how to watch Sky Go abroad, how to set it up, and which are the best VPNs for the job. No matter where you travel, for leisure or for work, you'll be able to enjoy your favourite shows and movies on any Sky Go compatible device.
You don't need to be in the UK to subscribe to your VPN, either. So if you've already left home, you can still download an VPN and watch Sky Go outside the UK. However, I'd always recommend getting prepared in advance. If you're travelling to censorship region like China, for example, you won't be able to install a VPN when you're there…
You should always keep in mind that satellite broadcasters like Sky Go are always trying to ban VPN servers, to protect content producers and withhold geo-restrictions. So, if ever a server stops working, you should get in touch with the VPN customer service who will be able to direct you to a server that can still unblock Sky Go.
Finally, the VPNs I've provided are the best of the best. You'll know how to watch Sky Go abroad, as well as how to keep yourself safe online while browsing anonymously.
This was my guide on How to watch Sky Go abroad 2023. The ultimate guide to unblock Sky Go! Stay tuned for more articles coming soon.
Try ExpressVPN Now
Save 49% + 3 Months FREE (Valid Until October 2023)