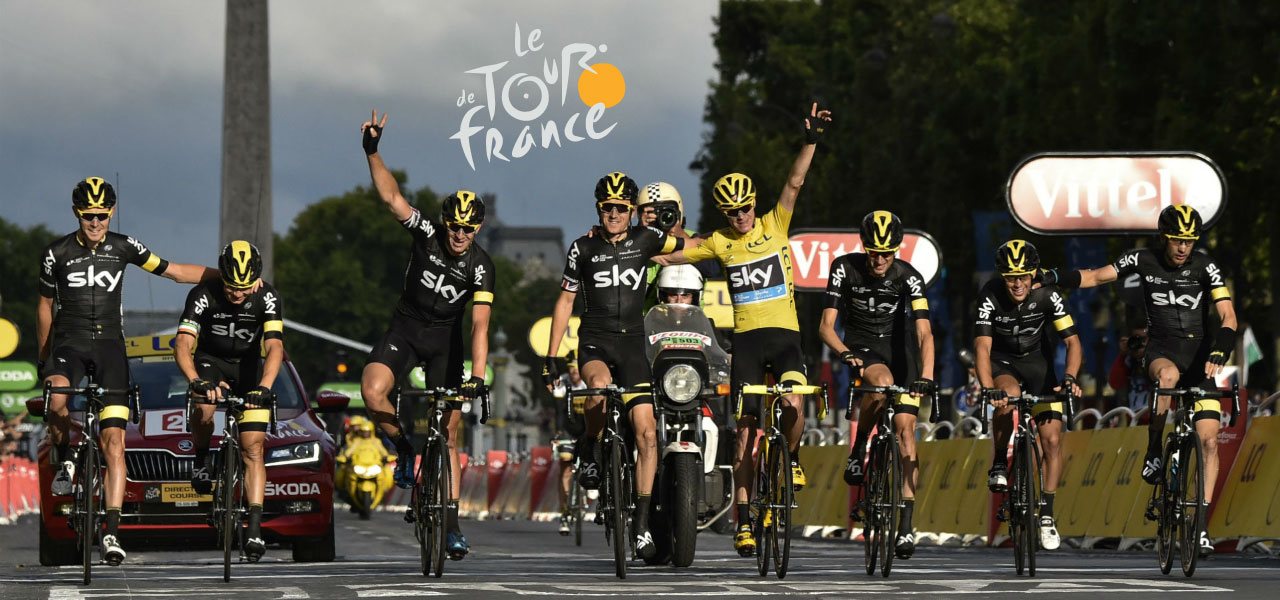 The Tour de France 2021 is a UCI World Tour (road cycling) event. And it's the oldest and considered the most prestigious of the three Tours (with the Giro d'Italia and Vuelta a España) by fans and riders alike. Therefore, it's no wonder that it's among the most watched sporting events in the world. And the lucky Frenchies can watch Tour de France live stream all day, every day, for free! Sounds interesting right? So read my article below to know how to watch Tour de France online.
Try ExpressVPN Now
Look no further, here's the best VPN!
Enjoy unlimited streaming and torrenting, anywhere in the world and protect your privacy online. With this exclusive offer, you can use ExpressVPN 30 days, risk-free!
Watch Tour de France online
Every year, French television ensures a full live broadcast of each stage of the Grande Boucle. And this year is no different. But it's not clear whether international rights holders, like Eurosport or ITV, will have the same opportunity.
Tour de France live video streaming UK
So you've got a subscription for Eurosport or ITV4, good for you. But can you watch these channels outside UK? Short answer: No, you can't. Because of television rights… Indeed, the owners sold the Tour de France rights to Eurosport and ITV4 for a broadcast in the United Kingdom only. Therefore, if you're outside the UK during the Tour, you won't have access to the live streaming.
Disclaimer:
First of all, my apologies if this article hurts cycling fans by my approximations. Because I have absolutely no interest in this sport… Indeed, I'm just writing about it because a friend of mine loves it. And I thought that some of you guys might also want to get a full coverage of the Tour de France 2021.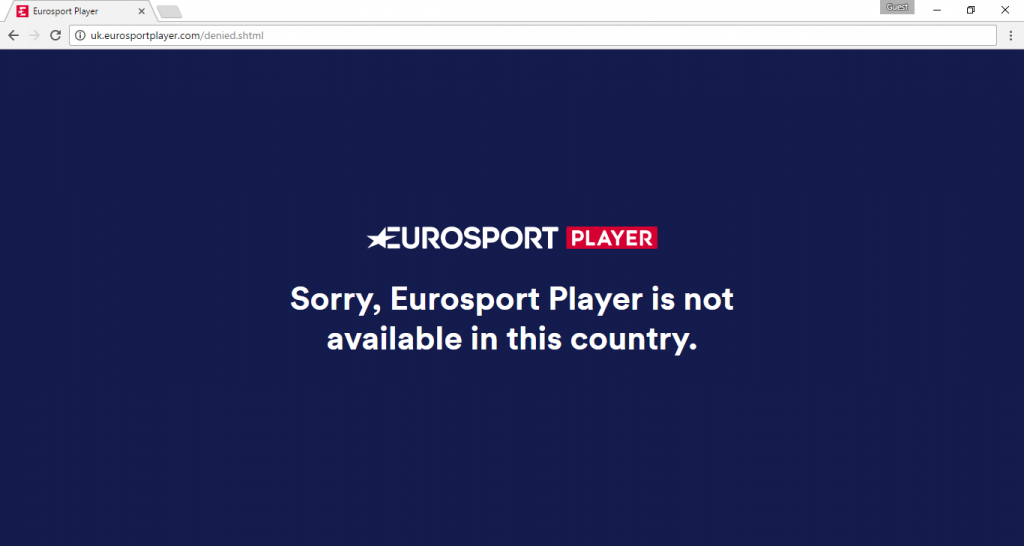 However a solution exists to get the Tour de France live video streaming. And it's easy to implement and 100% legal. Because I'm not talking about low quality free stream full of a viruses and ads, which buffers every five minutes.
These channels geo-restrictions are based on the IP address of your device. Therefore, you need a tool which can replace your IP with an IP from the UK. And there's one tool to achieve this: A VPN. Indeed, a VPN software can emulate your location almost anywhere in the world.

Indeed, the VPN server (located in the UK) connects to the channel's website on your behalf. And all your traffic goes through this server. Therefore, Eurosport and ITV4 consider that you're located in the UK – even when you're not. As a result, you can live stream Tour de France, as if you were on your couch.
How to watch Tour de France 2021 live stream on French television?
Also a good way to get the Tour de France live video streaming is to watch French TV. However, you'll have to bear the French comments. As I said above, French TV will broadcast the full stages every day. And that's a lot of live Tour de France streaming! A nightmare if you ask me… Indeed, I could never watch Tour de France online all day.
Two channels alternatively broadcast Tour de France streaming: France 2 and France 3. And they're geo-restricted as well. Therefore you can't watch them from the UK. Therefore, you need to use the same tool I mentioned in the previous paragraph: a VPN.

This time, you need to connect to a server located in France. And once connected, you can visit France 2 and France 3 websites as if you were a French user. Thus having the full Tour de France TV coverage, in French.
Try ExpressVPN Now
30-day money-back guarantee
Why subscribe to a VPN service?
First of all, I think you understand that you can bypass censorship and access all restricted content. But that's not it. Indeed, a Virtual Private Network offers other benefits.
Privacy protection
First of all, companies created VPN for protecting their data on Internet. Indeed, employees connecting outside their office were accessing sensitive data in the clear. And these data could have been stolen by competitors.
Hence the use of a VPN to improve privacy and security. A VPN creates an encrypted tunnel between your device and its server, protecting your data from all snoopers (your ISP, your government, or hackers).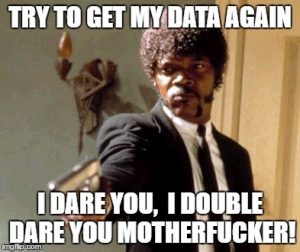 Also, the VPN client hides your IP address and replaces it with the IP of its own server. Therefore the websites you visit consider you're the server. And they have no clue you're the one actually visiting them. While they know your requests, they can't link the requests to your real IP address. And you're browsing anonymously.
As a result, I always recommend to use a VPN, on all your devices. Indeed, even if you don't access sensitive information, you leave traces of your activity everywhere. And with all these anonymous bits of information, it's possible to locate and identify you.
An affordable service
While the best VPNs are not free, they're cheap. Furthermore you can find promotions for cheap VPN, as low as £2.50 for a month. And you can subscribe for only a month. It's easy and you won't have any unpleasant surprise. However, if you subscribe for 6 months to 2 years, you can get a much better deal, with over 50% discounts.
In this world, nothing's really free. The people or organization offering
free VPNs
are no NGOs. Behind their service is an expensive network with hardware, software and employees. And what do you have to offer? You know the saying: "If You're Not Paying For It, You Become The Product". Therefore, if you don't pay for the service, your value is in your navigation data and your online habits.
The best VPN to watch Tour de France online
So if you want a VPN for the Tour de France streaming, look no further. Because I made a selection of the best Tour de France VPN based on these 3 criteria:
My experience: I like some VPNs better than others…
The speed of the VPN: You want to watch streaming videos, right?
The VPN gets blocked: Never, from time to time, regularly…
And all the VPN services in this list will allow you to watch Tour de France live video streaming.
Tutorial to watch Tour de France streaming
Finally, here's a very simple guide to watch Tour de France live. And it should work with most VPN providers.
Choose a VPN software from the list above (any, really)
Click on the button to access the VPN official website
Subscribe to the service
Download, install, and launch the software
In the client, select a server located in the UK or in France (depending on the channel)
Click on the "Connect" button
Go back to the channel's website or app, login
That's it, you know how to watch Tour de France online. And on all your devices!
The route of the Tour de France 2021
This was my guide: How to watch Tour de France online? Tutorial to stream le Tour live. Stay tuned for more articles coming soon.