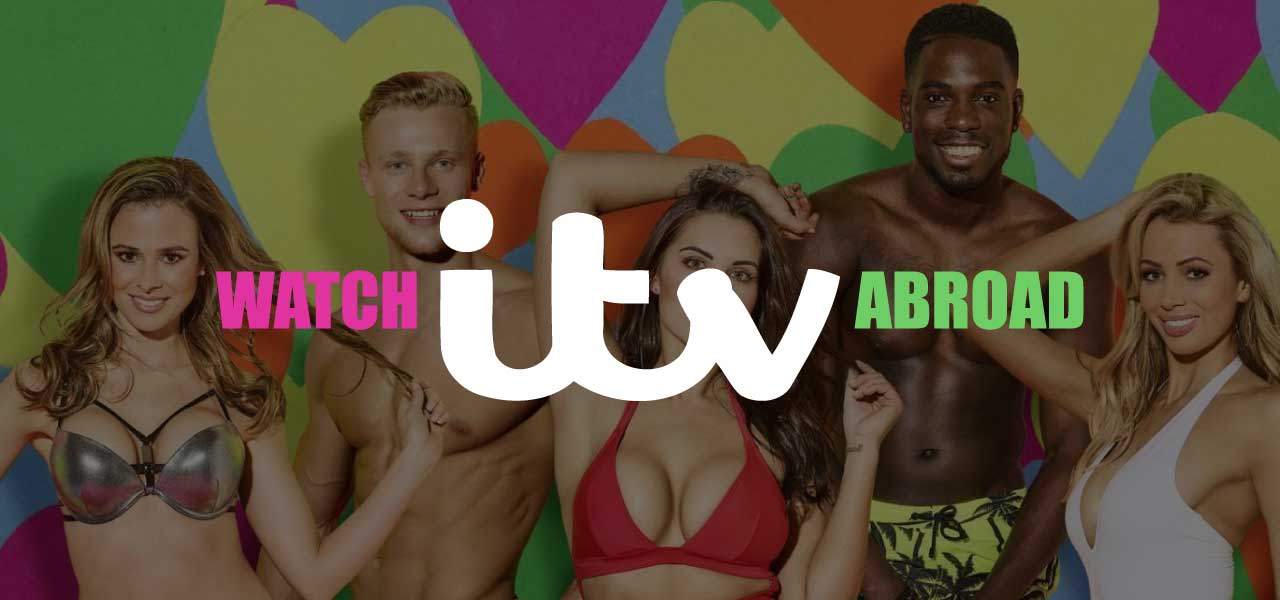 One of the most difficult parts of going on holiday is missing all the great British TV that's broadcast in the Summer or over the festive period. The X Factor, Downtown Abbey and Love Island are all classics where one quick check on social media and you'll know every spoiler and plot twist available. It's a nightmare. Fortunately, I've got your back. In this guide I'll explain how to watch ITV with a VPN so you can watch ITV abroad anywhere and any time you like.
Try ExpressVPN Now
Look no further, here's the best VPN!
Enjoy unlimited streaming and torrenting, anywhere in the world and protect your privacy online. With this exclusive offer, you can use ExpressVPN 30 days, risk-free!
Can I watch ITV Hub abroad
No, you can't watch ITV Live outside the UK. At least not without the right tool. When you try to watch ITV abroad, the initial site will work fine: You'll be able to log into your account, find the latest episode of your favourite show, and at the last hurdle, you'll notice…it's not available.
Instead, you'll get the ITV Hub Ref 006 error message saying the video isn't available.
So why can't you watch ITV Live abroad? Well, it all comes down to TV rights. When films or TV shows are created, and the producers sign a deal with streaming platforms like ITV, it comes with conditions: One of those being where the content can be streamed. Geo-restrictions are put on the streaming platform so it is only available in the UK.
But don't despair just yet. There is a solution for how to watch ITV abroad, and not just on some shady streaming site that keeps buffering and is filled with ads and viruses. Nope, this technique will let you watch ITV Live abroad via the streaming platform itself.
Try ExpressVPN Now
Save 49% + 3 Months FREE (Valid Until October 2023)
How to watch ITV abroad
To know how to watch ITV abroad, you'll first need to set up a VPN.
A VPN will hide your IP address so that you can pretend that you're in the UK, even when you're not. By connecting to UK servers, you can access content from all your favourite broadcasters and watch ITV Player abroad for free. VPN providers host a huge number of servers across the world, meaning you can watch geo-restricted content no matter where you are. The better VPN you use, the more servers they'll have on offer.
The VPN acts as an intermediary between your device and the ITV website. All your traffic goes through an encrypted tunnel so that your IP address and online activity is completely hidden. With the VPN connected to UK servers, you will be able to watch ITV Player abroad for free, just like you would in the UK.
As the VPN server provides the site with a UK IP address, sites can't actually block you from accessing the content. That means you're free to watch ITV live abroad, as well as other geo-restricted content from other platforms.
Can you watch ITV Hub abroad? The best VPN for the job
There are a lot of VPN services out there, finding a legitimate provider can be tough. That's why I've created a list of trusted VPNs for you to use.
In order to create my list, I've evaluated them on three main criteria:
Speed: Streaming TV will eat up your bandwidth. The last thing you want is a VPN that slows your internet down while attempting to watch ITV Live abroad. That's why the first factor is how little the VPN impacts your internet speed.
Working: You'll be surprised how many VPNs don't actually work – especially when trying to watch ITV Live abroad.
User-friendly: If you're here to know how to watch ITV abroad, you probably don't want to have to read another article about how to work a VPN. I prefer to offer readers plug-and-play, easy to use technology recommendations.
The below VPNs won't impact your internet speed, actually work and don't require a tech wizard to set up. So you'll be able to watch ITV Player abroad for free in no time.
Stay away from free VPNs! 
When you're figuring out how to watch ITV abroad, you might be lured in by free VPN. As we all know, nothing is really free these days. Chances are, a free VPN won't even work, but if you do find one that functions, you'll be paying for it in another way. Free software providers still have to pay their bills, and they do this by selling your data to the highest bidder. Whether you're able to watch ITV Live abroad will be the least of your worries…
So, you might notice that the above VPNs aren't free. But, lucky for you, the best options – like ExpressVPN – offer a money back guarantee or free trial. That means if you're wanting to watch ITV Player abroad for free while you're on holiday for the week, you can sign up to a VPN, catch up on Love Island and if you're not satisfied with the service, get your money back within the first 30 days. It's also worth mentioning that the more months you sign up for, the better discount you can get on your monthly payments.
How to watch ITV abroad with a VPN
So, you've chosen a VPN and are ready to find out how to watch ITV abroad with a VPN. The step by step guide below will work for most of the VPNs above. If you're struggling, feel free to comment below!
Choose a VPN service from the list above
Click on the orange button to visit the official website
Register for the VPN service and choose your package
Download, install and launch the VPN client on your device
In the software select a server located in the UK
Click on the "Connect" button
Go back to the ITV site or app, refresh the page and log in
You should now be able to watch ITV Player abroad for free!
If you want to watch ITV Live abroad on your phone, or via a smartTV, you can do so with the designated app from the app store. Apps for all major VPNs are available for Android and iOS phones.
Not just for ITV…
A VPN doesn't just let you watch ITV player abroad for free. Oh no, it's actually got a huge number of uses – making it incredibly good value for money. To start, you can access other streaming platforms while out of the country. That means you can watch all your favourite Netflix or Amazon Prime shows while travelling, or find new shows to watch on US platforms while in the UK.
But, that's not all. The main function of a VPN is to keep you safe while using the internet. The VPN will hide your IP address and online activity from internet service providers, the government and pesky hackers. All your personal details and passwords will be securely encrypted so you don't fall victim to fraud or other cyber attacks. It almost sounds like a software too good to be true.
So, to answer the question…
Yes, you can actually watch ITV Live abroad. 
You can watch ITV Player abroad for free with the help of a trusted VPN. The emphasis being on the word 'trusted'. I never recommend using free VPNs – especially not for something so simple as to watch ITV abroad. Free VPNs are more trouble than they are worth.
Hopefully, I've also provided you with plenty of VPN options to choose from, all of which will offer great deals and sign up trials. I've also shown you why VPNs aren't just for knowing how to watch ITV abroad; they're actually great tools for keeping you safe online. I use mine at all times.
You should now know how to watch ITV player abroad for free, so you'll never miss another episode of trash TV. You're welcome.