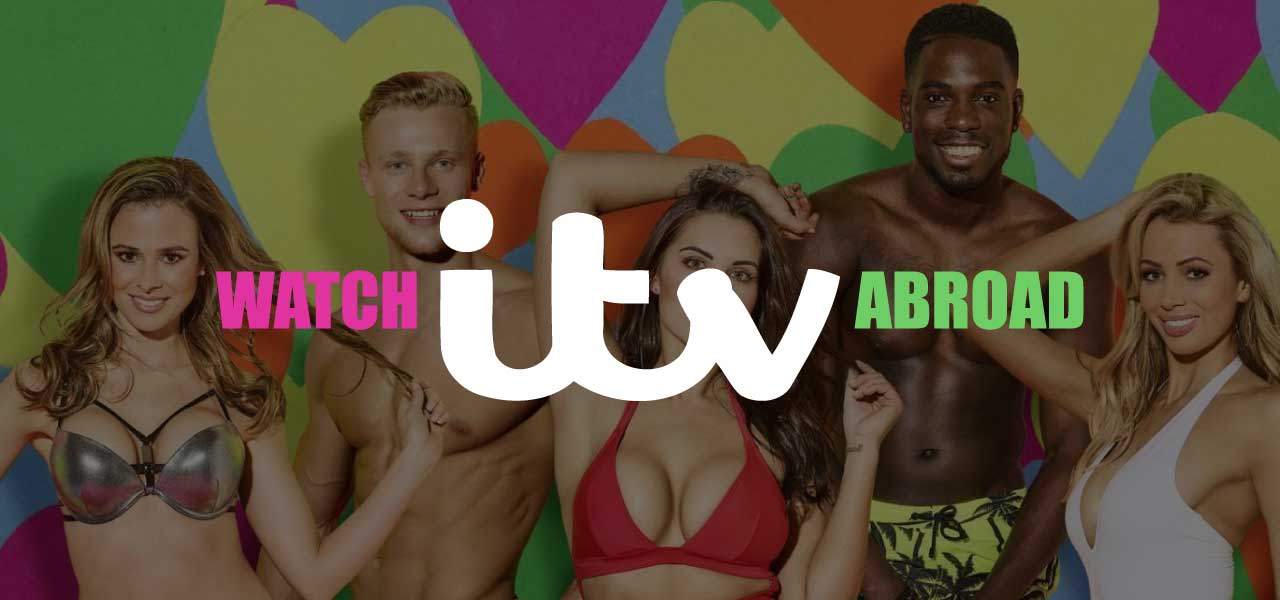 Missing The X Factor, Britain's Got Talent or even Love Island while outside the UK? No problem, I got your back. Even if you shouldn't watch too many annoying, pointless, stupid, useless TV programmes! Anyway, I'll explain to you how to watch ITV abroad in a few minutes (or seconds if you skim through my article…). And you'll be able to watch ITV player abroad as if you were at home with ExpressVPN, my number 1 VPN.
Try ExpressVPN Now
Look no further, here's the best VPN!
Enjoy unlimited streaming and torrenting, anywhere in the world and protect your privacy online. With this exclusive offer, you can use ExpressVPN 30 days, risk-free!
Can I watch ITV Hub abroad?
I guess you already know the answer to this question if you're on TheBestVPN.UK. But I need to be thorough in all my posts. So I'll cover the obvious questions too.
No, you can't watch ITV online outside UK. At least, not without the right tool – more on this later. While you can try to visit ITV by yourself, I'll make you save some time. Let's say you want to watch Coronation Street while abroad. So you log in to your ITV account and select an episode. And you click play. But you won't be able to watch the long-awaited TV show!
Instead, you'll get a message like this one: "We're sorry. This video isn't available right now. Check out our Shows section for more great programmes."
So why this message? Because of the TV rights. Indeed, the content producers signed a deal with ITV for broadcast in the UK only. Therefore, if you're abroad you can't access ITV Hub… And there surely is another local channel that's broadcasting the programme to their users. But maybe not in English…
But don't despair just yet. I have the solution to watch ITV player abroad. And a real solution, that will allow you to watch ITV Hub on the official website and app! So you won't need to get a virus from a shady streaming site where the stream keeps buffering.
Try ExpressVPN Now
30-day money-back guarantee
How to watch ITV abroad?
V.P.N. That's what you need for an ITV streaming outside UK. And that's it. What's a VPN? Well, it's a network tool that will help you pretend that you're in the UK, even when you're not. And not only that. Because you could emulate your position in every country where your VPN providers offer a server. So the wider the network, the better!
You don't need to know what's happening behind the scenes when using a VPN for ITV player. Just that the server is acting as an intermediary between your device and the ITV website. So when you want to watch itv.com, you'll be using the IP address of the VPN server. Not yours. With a VPN server in the UK, you'll get an English IP.
Therefore, ITV site will consider that you're an English visitor. And you'll be able to watch ITV live abroad. Indeed, access to ITV content is geographically restricted. Your location is determined by the IP address you use when visiting the website. If your IP belongs to the white list of English IPs, then you can view all videos.
Try ExpressVPN Now
30-day money-back guarantee
What's the best ITV VPN?
Of course, you know that I'm here to help you choose a VPN for ITV Hub. So, when you want to get the ITV online stream outside UK, you need a VPN that is:
Fast: Streaming consumes broadband, especially if you watch videos in HD
Working: No, that's no BS! What I mean here is that your VPN has to unblock ITV. Some streaming sites block VPNs by banning the IPs of their servers…
User-friendly: This is the 21st century… Plug and play baby!
And if you pick a VPN in the list below, this is exactly what you'll get! Because I tried them all. And I share my VPN knowledge with you, so you can save time to stream ITV live.
Free VPN, it's a trap!
Nothing's really free these days. I know it and you know it, right? I'll tell you what happens when you select a free VPN. Because you're not paying for their service, they'll sell your data to the highest bidder. And that's really the best-case scenario… While a reliable VPN is not free, it's quite cheap: From £5 to £10 for a month. So make yourself a gift and protect your online privacy!

Watch ITV player abroad: My tutorial
Finally, here's the step by step quick guide for how to watch ITV Hub abroad! You'll see it's nothing complicated. While I didn't select any VPN provider in particular, they all offer similar processes. And if you have any questions, feel free to ask me.
Choose a VPN service provider from the list above – my favourite is ExpressVPN
Click on the orange button to visit the official website
Register and subscribe to the VPN service
Download, install and launch the VPN client on your device
In the software select a server located in the UK
Click on the "Connect" button
Go back to the ITV site or app, log in
Conclusion
You're all set! You know how to watch ITV player abroad with ExpressVPN. You're welcome and enjoy the show.
This was my guide: Watch ITV player abroad: My tutorial to watch ITV live abroad. Stay tuned for more articles coming soon.