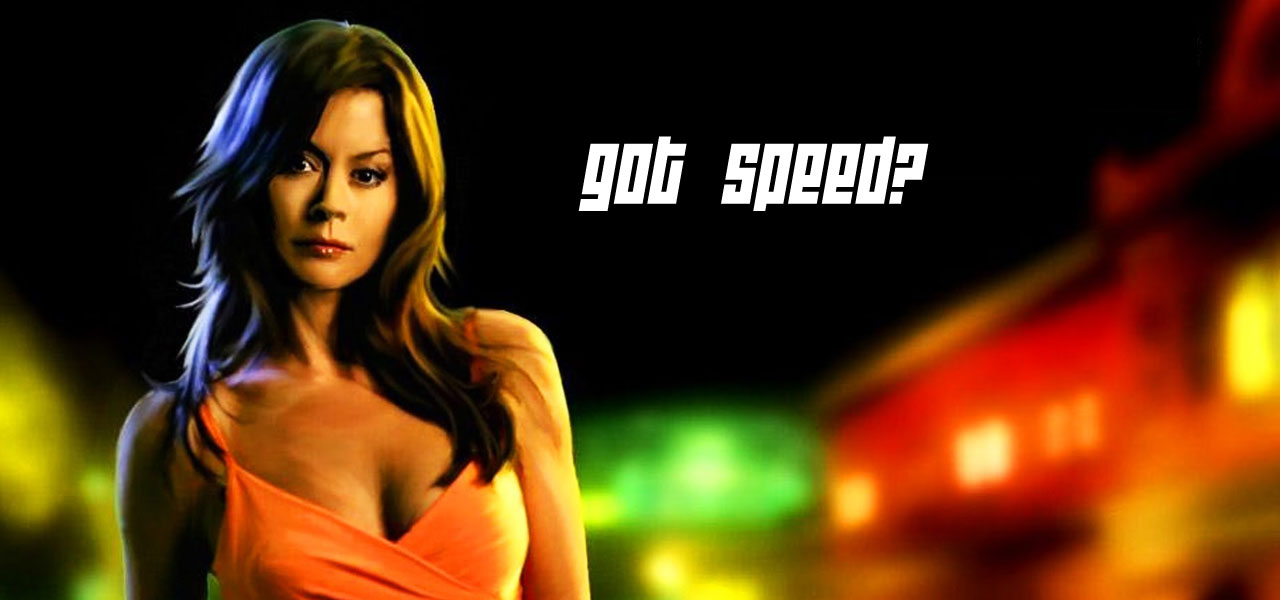 Why do you need a fast VPN or a quick VPN? Maybe you're an online gamer, you like to watch streaming sites or you download gigabytes of torrents. And you need a super fast VPN to fully enjoy your activities. But choosing the fastest VPN provider or a quick VPN is not the easiest thing. Indeed, most VPN services claim to offer the highest level of speed… Furthermore, the "proper" speed tests from VPN review sites are a load of bollocks! So here's my take on this popular subject on some of best and quick VPN as well as the fastest VPN for torrenting.
Try ExpressVPN Now
Look no further, here's the best VPN!
Enjoy unlimited streaming and torrenting, anywhere in the world and protect your privacy online. With this exclusive offer, you can use ExpressVPN 30 days, risk-free!
So, you like speed?
Maybe you've got an old computer that would a little boost. Here are my recommendations on how to speed up old laptop!

Hello, I'm the fastest VPN
Obviously, you don't believe all the marketing crap from the VPN official websites, or you wouldn't be here. Because they're all trying to sell their services. And as it's not possible to compare the performances of 2 high speed VPN, they all claim to have: The lowest ping, the fastest servers, the best bandwidth etc. Therefore I need to help you to find a VPN that meets your need for speed.
Methodology to determine the speed of a VPN
I could try to set up a rigorous test methodology, using my standard connection as a baseline. And I could try all the VPNs, one after the other. Then I could make charts and graphics from my data. Sure, I could. But what would you know? Well, you would know which is the fastest VPN service for me!
Because I think this approach doesn't really make sense to define the actual speed of a VPN. Indeed such tests depend on criteria that are not related to the VPN itself: Your location, your ISP, your router, your computer etc. So what's true for me could lead you to use a VPN which is not the fastest VPN available for you.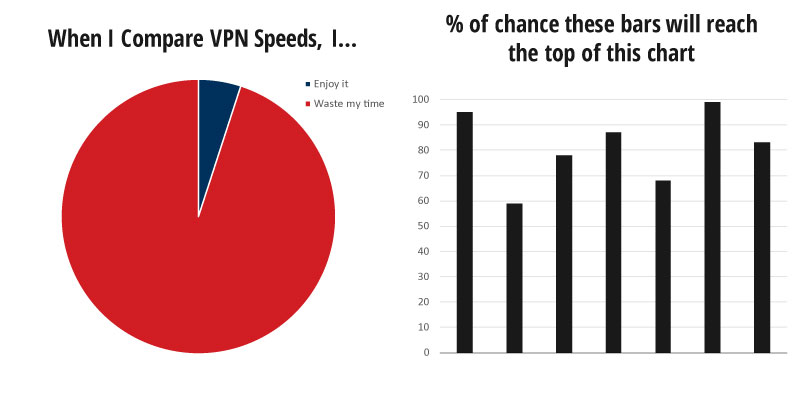 Furthermore, you may want the fastest VPN in the UK or the fastest VPN for the US. Maybe you want to use a  high speed VPN to play online, or to download torrents. And for each of this case, I could recommend different VPNs… Should you subscribe to all of them?
Finally, major VPNs offer dozens of servers for each country, and the load on these servers varies every minute. Should I try them all during a certain amount of time and do the average? Which would not really show you the fastest one… What about new servers and servers that are blocked? Because what is true today may be false tomorrow!
Try ExpressVPN Now
Save 49% + 3 Months FREE (Valid Until June 2023)
So my point is: The only way to see if a quick VPN is fast is to try it for yourself… OK, it might not sound very helpful, but it's true. On my website, I share all my experience with VPNs. While I can give you the global best VPN with the highest global speed, you'll have to use it to make sure and really see for yourself if it's the fastest VPN for torrenting.
The criteria to consider to get the fastest VPN
That said, there are ways to compare the speed of VPN servers. Because you might want to know which is the fastest VPN for Canada. ExpressVPN, for example, offers 3 locations: Montreal, Toronto and Vancouver. So you can easily find which one is faster easily. Here's what you need to check (sometimes directly from the VPN client):
Ping Rate
The ping, sometimes called latency, is the reaction time of your connection. Or how fast you get a response after you've sent out a request. A fast ping means a more responsive connection. And it can mean a lot, especially in applications where timing is everything (like video games). We measure ping in milliseconds (ms). And you need a high speed VPN server with the lowest ping rate!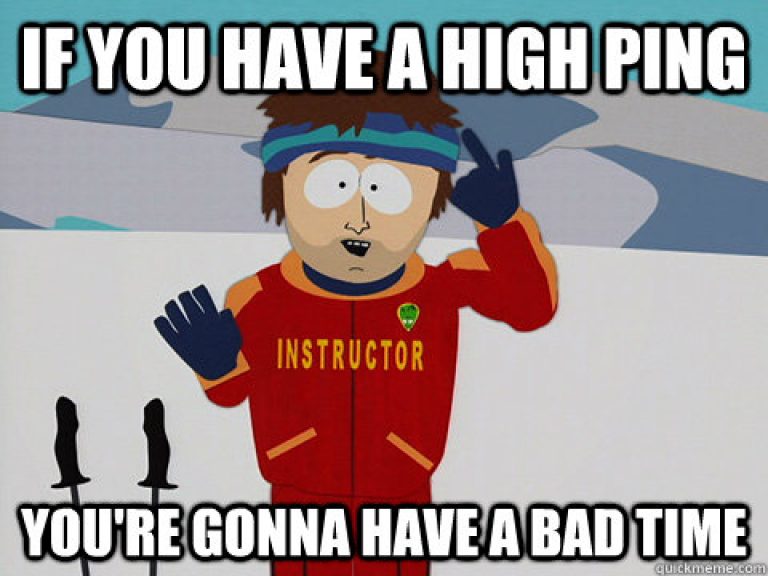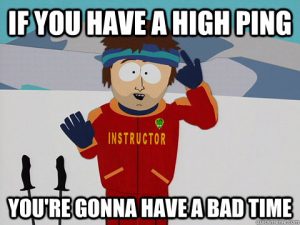 Download Speed
The download speed is how fast you can pull data from the server to you, in kilobits per second (kbps). A super fast VPN service should offer good download speeds, to download data rapidly. The higher the download speed, the better for your connection (Obviously).
Furthermore, depending on your download speed, you can achieve different levels of streaming video quality. For example, Netflix's speed recommendations are:
| Speed | Quality |
| --- | --- |
| 500 kbps | Minimum quality |
| 1,500 kbps | Normal quality (less than 480p) |
| 3,000 kbps | SD quality (480p or better) |
| 5,000 kbps | HD quality (720p or better) |
| 25,000 kbps | Ultra HD quality (1080p or better) |
Upload Speed
The upload speed is how fast you send data from you to others. Uploading is necessary for sending big files via email, or in using video-chat to talk to someone else online (since you have to send your video feed to them). Upload speed is measured in kilobits per second (kbps). And again, the higher the upload speed, the better for your connection.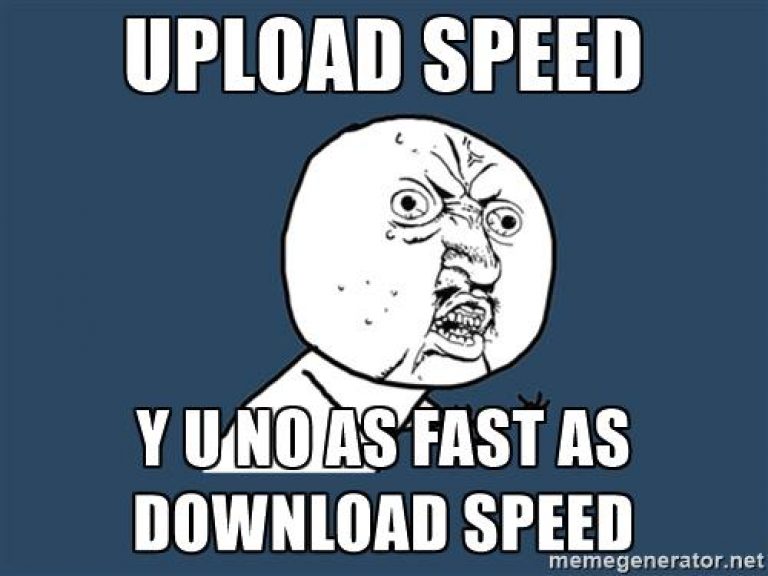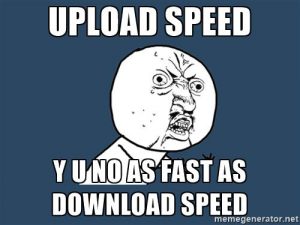 VPN and Internet speed
Does a high speed VPN affect your Internet speed? Yes, it does. Because using a VPN changes your network on the hardware and software levels. Indeed, you'll use different servers and protocols to connect to the Internet…
A VPN may reduce your speed
Many people wonder how a VPN can reduce the speed of their internet connection. But it's quite simple. Indeed, the VPN creates a virtual tunnel between your computer and its server. And it encrypts the data passing through this tunnel.

So your data are in the clear on your computer. Then the VPN clients on your device encrypt them using a VPN protocol. And send them to the VPN server through the virtual tunnel. Finally, the server decrypts your data so that the website you visit can receive your requests.
While it protects your data from all snoopers, it takes a bit of your speed away during the encryption/decryption process. But you have to keep in mind that a VPN is primarily a security software. Therefore, its primary purpose is to protect your data, not to watch Netflix UK from abroad!
And it may also increase your speed
Yes, you've read the title correctly: A super fast VPN could improve the speed of your internet connection! So what's the catch here? Well, there's none. Because you'll get:
A better network
Indeed, as I said above, a high speed VPN will change the network you're using. Let's say you're in Cambodia: The internet connection inside the country can be very fast. But as soon as you want to connect to a website in the UK, you may experience a slower Internet connection.
Because the ISP must buy bandwidth to the companies that own the telecommunication cables across the world. And there are different qualities of cables, with different data loads. So, in Cambodia, the ISP may buy 2 different qualities to get cheaper bandwidth:
Good for Facebook or Youtube (because that's a customer's requirement)
Low for the rest of the foreign websites
But VPN companies can't afford to purchase cheaper bandwidth if they want to offer high VPN speed on their network. So if you connect to a VPN server in Cambodia, you'll enjoy a faster VPN network to browse sites worldwide! But we're still in search of the fastest VPN for torrenting.
A full bandwidth connection
If you read my article about bypassing P2P blocks, you know what I'm talking about. Indeed, most ISPs shape the traffic of their customers. And they call it Quality Of Service (QoS) to make it sounds better. But they just implement restrictions on your speed to guarantee that Trevor can watch his lolcats videos in HD on Youtube…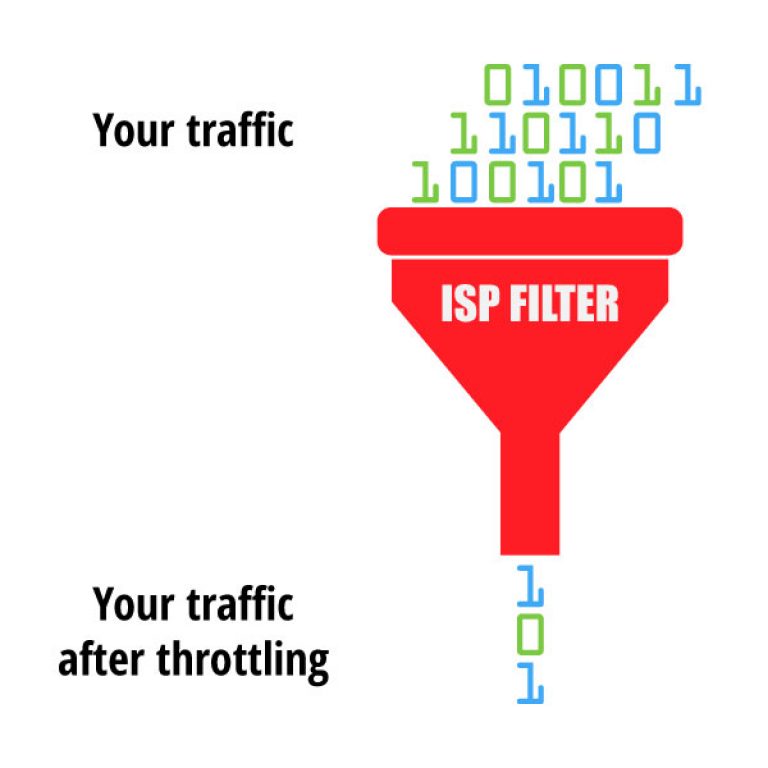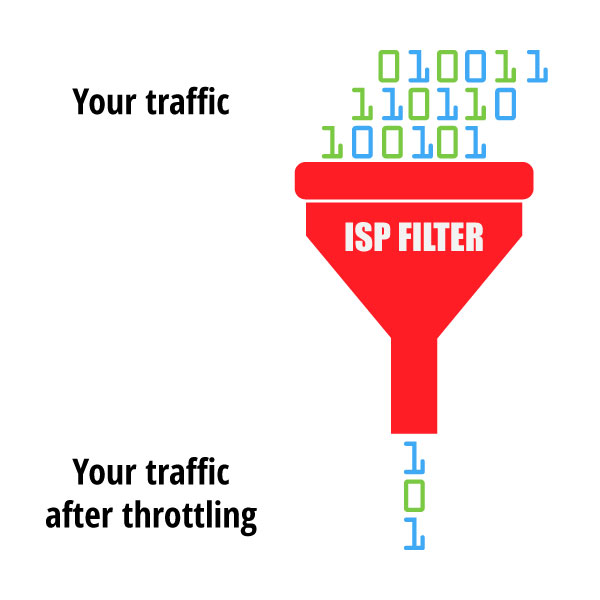 Fortunately, you can bypass these restrictions thanks to a high speed VPN. Because using a VPN will encrypt your traffic data. And data encryption ensures that your ISP is not able to read your activity. Therefore, your ISP can't determine what you're doing on the Internet. And if he can't determine what is your traffic, there's no way to throttle it.
A better stability
Finally, the Internet protocol relies on the packet switching communication method. To explain it in simple terms: Suppose you send an email to someone in Australia. While it seems you're sending it in one go, you're not. Indeed, the email is broken up into packets. Each packet is tagged with its ultimate destination and allowed to travel separately. Therefore, the packets will certainly travel by totally different routes. And when they reach their destination, they're reassembled to make an email again.
And all your traffic use this same method, which can create instability if packets are lost. However, you can increase the stability with a super fast VPN. Indeed, a VPN emulates some properties of a circuit-switched network over a packet-switched network. Therefore you enjoy a direct connection to the server.
Try ExpressVPN Now
Save 49% + 3 Months FREE (Valid Until June 2023)
The fastest VPN protocol
Your Internet speed is directly related to the level of security of your protocol: The higher the encryption, the slower the speed. Therefore, you'll have to choose the right protocol for your activity. Most VPN offer these three popular protocols:
PPTP is the most used VPN protocol. It's the fastest VPN protocol, but sometimes unstable. It's the less secure.
L2TP is an excellent protocol. But it doesn't provide the best VPN speed. Also, it's sometimes unstable. It's more secure than PPTP.
OpenVPN is the best VPN protocol. It guarantees the best VPN speed and it's extremely stable and secure.
Personally, I use OpenVPN most of the time, which is the best mix of speed and security. So I would recommend you to start trying OpenVPN. And if you can enjoy your online activity, then keep this protocol. Or if it's a bit too slow, try another one.
For the players, you can directly select the fastest protocol: PPTP. Because we all know that every millisecond is important.
The fastest VPN services
Finally, you'll find below the list of the fastest VPN service providers and fastest VPN for torrenting (updated Jun 2023). If you want the highest VPN speed, then pick one of my recommendations below.
How to increase your VPN speed?
While a VPN usually tends to slow down your internet network, you can follow the tips below to speed it up:
Switch VPN server: High load on a server could cause delay and sluggish internet speeds. Therefore, you should switch server if you experience a slower connection.
Change VPN protocol: Speed vs. protection, this is your choice. But a faster protocol can really boost your connection.
Change VPN ports: Some networks tend to blocks VPN ports. So it's worth a try to change the default port.
Avoid WiFi: While a wireless connection is convenient, it can limit your internet speeds. Because several users share the same network. A wired connection supports higher speeds and is not usually shared among users.
Restart your device: At times, memory leakage can slow down your device or routers. Restarting them can significantly improve their overall performance.
This was my guide: 5 fastest VPN | A review of super fast VPN. Stay tuned for more articles coming soon.