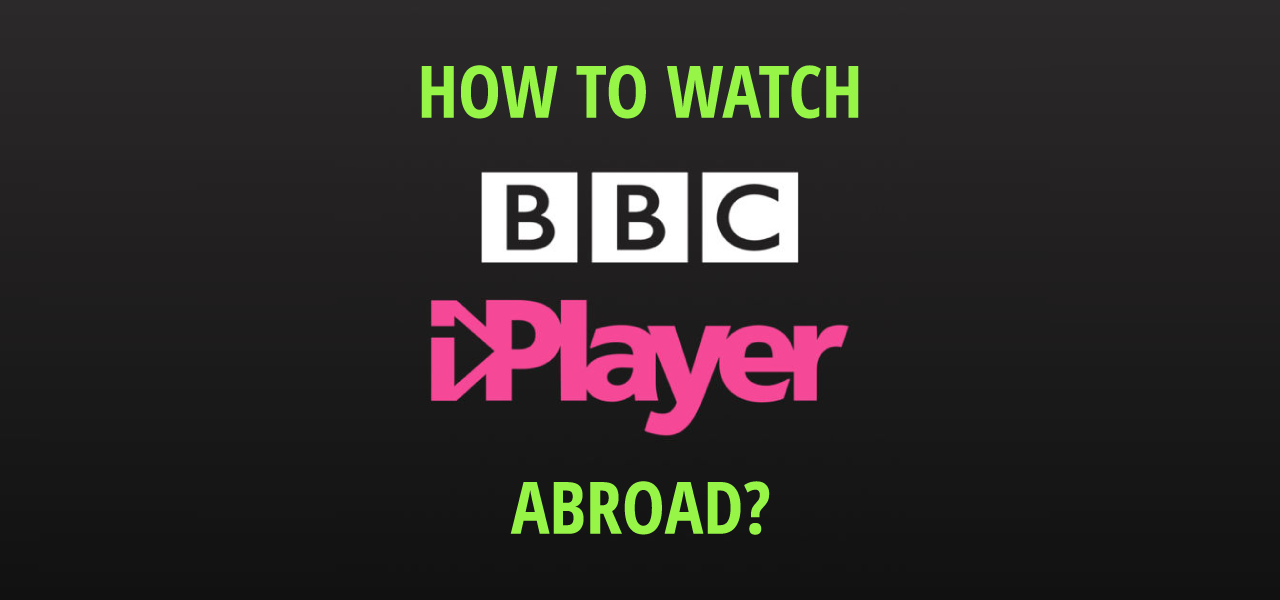 BBC Media Player for some, BBC iPlayer for others or just iPlayer. I love this streaming service from the BBC. You can get all their programs and watch them on all your devices: PC, phones, tablets and smart TV. Best of all, there's no commercial advertising! However, since 2011, their TV programs are accessible from UK IP addresses only. But today's your lucky day. Because we'll see how to watch BBC iPlayer outside UK with a BBC iPlayer VPN.
Try ExpressVPN Now
Look no further, here's the best VPN!
Enjoy unlimited streaming and torrenting, anywhere in the world and protect your privacy online. With this exclusive offer, you can use ExpressVPN 30 days, risk-free!
Is it possible to watch BBC iPlayer outside UK?
Let's start with the bad news. Unfortunately, it's not possible to watch BBC iPlayer abroad. If you're on holiday or on a business trip, let's say in France (not that far). Then, if you visit the iPlayer website and try to play the latest Doctor Who, you'll get this message: BBC iPlayer only works in the UK
At least they let you know it's about the right issues. Because BBC TV productions are paid for by the UK television licence fee and rights agreements with third parties. If there's no agreement, there's no broadcasting. Simple as that.
Now comes the good news: A solution exists to watch BBC iPlayer abroad! And it's 100% legal. I'm not talking about piracy or illegal streaming with their joys and sorrows. No, with this solution you can watch your favourite shows directly from the BBC website or the BBC app.
Try ExpressVPN Now
30-day money-back guarantee
How to unblock BBC iPlayer abroad?
Well, look at the domain name of my website. Because there's a BIG clue! To stream BBC iPlayer outside UK, you need to subscribe to a BBC iPlayer VPN service. If it's your first time here, thanks for visiting! And you should check what's a VPN. Or to make it short: It's a software which manages all your traffic. Consequently, your data will travel through a VPN server, instead of using the ISP's network. Or even simpler: It's a tool that will make sure you never miss your tv shows again.
You don't see how it would unblock your content? The thing is you can choose where the VPN server is located. So if you connect to the UK, then all your traffic will originate from the UK. Even if you're in France. And the BBC website will consider that you're a user located in the UK and give you access to their content. Mission completed!
What else can I do with a VPN for BBC iPlayer?
The first rule of the VPN club: you should always use a VPN when you surf, on all your devices. Because a VPN improves your privacy and your security. How? It creates an encrypted tunnel between your computer and its server. Therefore, your data is protected from snoopers (your ISP, your government, hackers).
Then it allows to hide your IP address and replaces it with its own server IP address. So the websites you visit have no clue you're visiting them. You're browsing anonymously. They know your requests of course, but they can't link the requests to your device.
Finally, you can use a BBC iPlayer VPN to bypass censorship and access all the geo-restricted content. The same way you use it to watch the BBC, you can connect to Facebook from China. Or you can watch American Netflix from the UK. Most VPN providers offer servers on all continents, so you can connect to the country where content is accessible and get around restrictions.
How safe is a BBC iPlayer VPN?
If you use a VPN for BBC iPlayer I recommend, your data is safe. I can vouch on that. These companies won't collect your data. They offer no-log policies. And most of them were created as a mean to fight against surveillance and censorship online. They value your privacy and security.
But if you're using a free VPN, there's a risk. You know the saying: "If You're Not Paying For It, You Become The Product". Your navigation data have a value for companies and marketers. Some unscrupulous companies might use them for commercial purpose… And that's only the best case scenario.
Try ExpressVPN Now
30-day money-back guarantee
How much does a VPN for BBC iPlayer cost?
You know what I think about free VPNs… I could add that a free BBC iPlayer VPN will mostly fail to unblock BBC iPlayer. Or its speed will be too slow for a proper streaming. A good VPN for BBC iPlayer is not free, but it's cheap. Make yourself a present and invest in a proper BBC iPlayer VPN to enjoy full HD streaming. Besides, your TV licence is already paid for. And if you don't like commitment, you can subscribe for only a month. It's easy and you won't have any unpleasant surprise.
Most VPN services will cost you between £5 and £10 for a month. But if you subscribe for 6 months to 2 years, you can get much better prices, with over 50% discounts.
What's the best VPN to watch BBC iPlayer outside UK?
For this list, I focused on three criteria: First criterion is the simplicity. I know you want a simple software, you may not be a geek. Let's go for a software that is launched once and forgotten.
The second criterion is as important as the first one: The speed of the VPN connection. Indeed, you're on this page to access a streaming website. To watch a video, you need to have a perfect connection and a high speed. Otherwise, you'll see the loading screen way too much.
The third criterion is important, but not that much if you're on holidays: It's the value for money. We're talking about a £5 difference here… As long as you get the job done, you'll have the value for the money.
You will notice that some of the VPN providers, such as VyprVPN or ExpressVPN, offer very specialized services. Some focus on free trials and 30-day money back guarantees in order to make you feel comfortable with your choice. Others will focus on providing excellent customer support, whether it's via telephone, live chat or mail correspondence.
How to unblock BBC iPlayer? Getting started with a BBC iPlayer VPN
Let's see how to stream BBC iPlayer. This is a very simple guide. It should work with most VPN services. Let me know if you're stuck somewhere.
Choose a VPN software from my list above (honestly, those are all worthy of your trust)
Click on the "WEBSITE" button to access the VPN official website
Create an account and subscribe to the service
Download, install and launch the software
In the software select a server in the UK
Click on the "Connect" button
Go back to the BBC website or app, log in
That's it! Now you know how to access iPlayer from anywhere. It feels like home again.
This was my guide: How to watch BBC iPlayer abroad? Follow the guide Stay tuned for more articles coming soon.