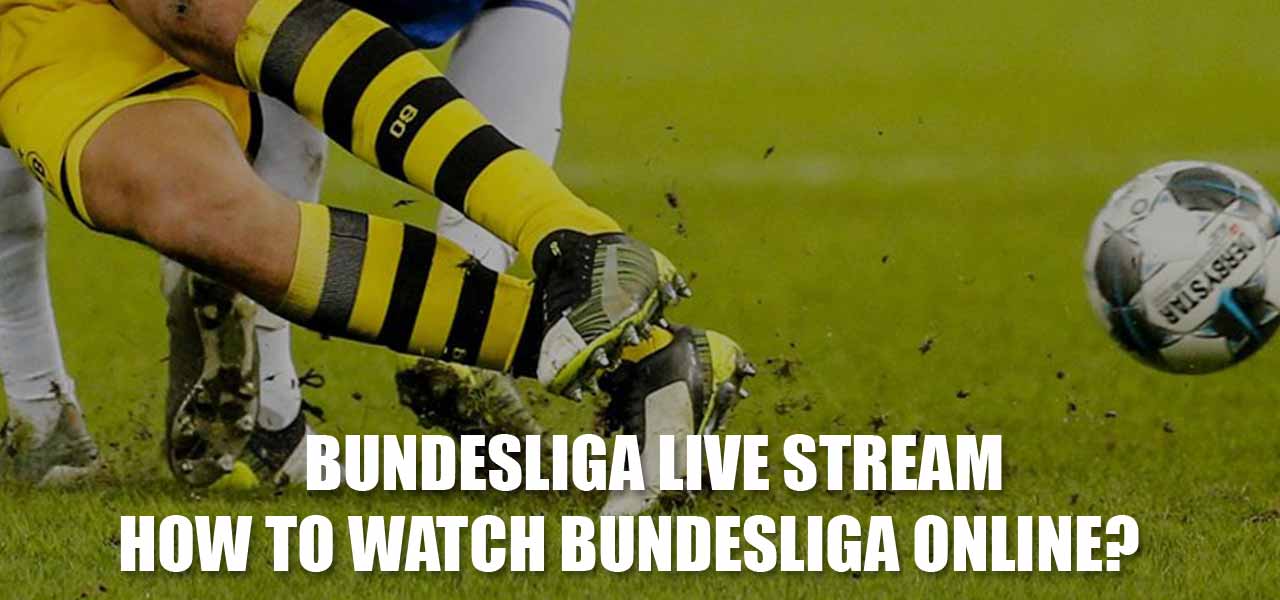 Another article for football fans! But this time I'll focus on the German Federal League. The Fußball-Bundesliga is Germany's primary football competition. And it boasts the highest average stadium attendance worldwide. Yes, they do better than us here! But like with most championships, getting the Bundesliga live stream when you travel is complicated. Because of TV rights… So how to watch Bundesliga online? Let me give you a solution.
Try ExpressVPN Now
Look no further, here's the best VPN!
Enjoy unlimited streaming and torrenting, anywhere in the world and protect your privacy online. With this exclusive offer, you can use ExpressVPN 30 days, risk-free!
Where to watch Bundesliga live?
First of all, the bad news: I couldn't find any decent channel broadcasting free-to-air. Indeed, the TV rights mostly belong to paid channels. Therefore, no free Bundesliga live stream…
Sorry about that. But you can be sure I'll let you know if the situation changes. The only programme I found is on ITV, where you can get the delayed highlights the following Monday… Better than nothing. But no German Bundesliga live stream!
While you could easily find a free streaming site, I'd advise against it. Because you'll be putting your device at risk (spams, malware) and get a shit** quality. Sometimes you can't even see the ball…
Here are your options to watch Bundesliga live online on the official websites:
Stream Bundesliga on BT Sport (UK)
In the UK and Ireland, BT Sport own the TV rights. So you can tune in on the channel or BT Sport Player and watch the games. Nice and easy.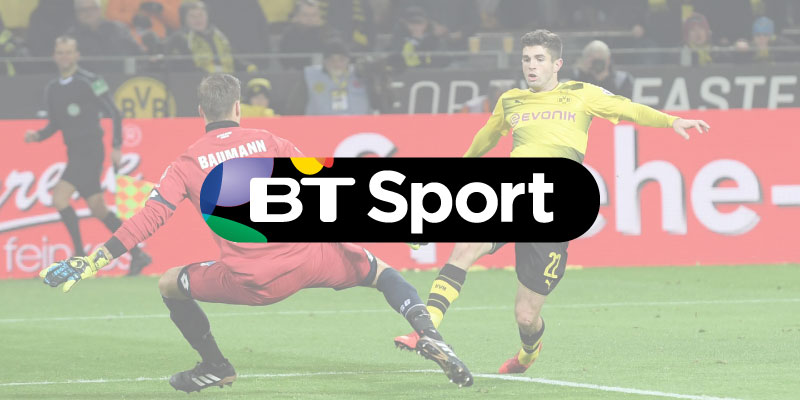 That is if you're home. But if you're abroad it's another story… Because BT Sport is not available outside the United Kingdom. So if you visit sport.bt.com you'll get this message: "Sorry, this video is not available in your country." As I said in introduction, it's the damn TV rights. BT is only allowed to broadcast the matches in the UK. And the other territories are covered by other broadcasters who owns rights for their country.
However, I have the solution to watch Bundesliga live online on BT from anywhere in the world. Provided you have an Internet connection, of course. All you need is a Virtual Private Network or VPN. It's a security tool that can emulate your location, almost anywhere, thanks to VPN servers. For the task at hand, you need to connect to a server in the UK.

To keep it simple, you use the server to reach the Internet. Or, in other terms, the server visits websites on your behalf and sends you back the content.
Why does it allow you to stream Bundesliga? Because the websites use the IP address of your device to determine your location. If your IP is on the white list, you can access the content. Otherwise you can't. When you're abroad, you have a foreign IP. But when you connect to a VPN server in London, for example, then you browse the web with an English IP. Therefore, you're like a British user. And you can view the content.
And this solution works with all websites! So you can also watch UK Netflix, Sky-Go or the BBC.
Try ExpressVPN Now
30-day money-back guarantee
Stream Bundesliga on Sky or Eurosport (Germany)
Maybe you're a German expat living in the UK – I hope you like it! And you'd rather watch Bundesliga games online on Sky Deutschland or Eurosport. Because these are the two channels that broadcast the German first league in your homeland.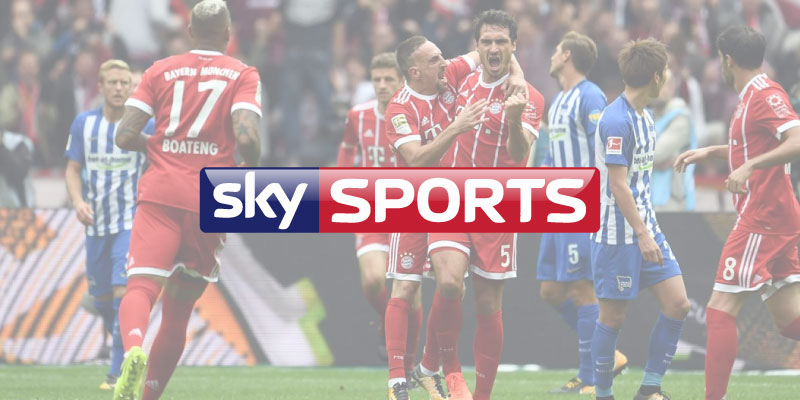 But if you're here on TheBestVPN.UK, it means you've already tried, unsuccessfully. Because both channels are geo-restricted to German users. And even if you're German with a German subscription, you can't stream any game without a VPN. That's the rule of the game…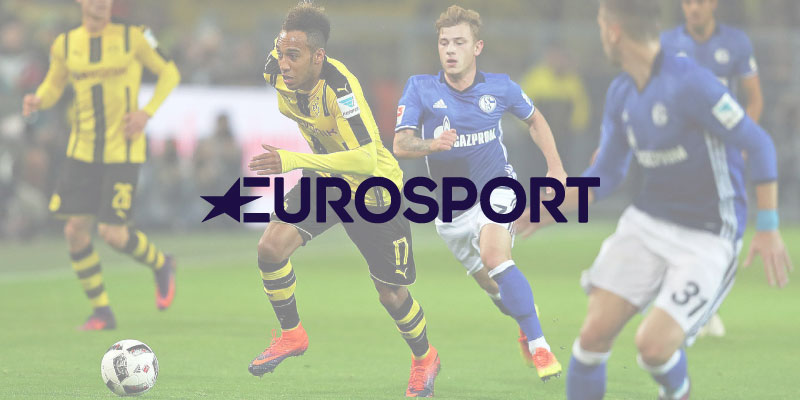 If you want to unblock German channels, you must connect to a VPN server in Germany. And the server will serve as an intermediary between your device and the channel's website. It will get access and send you the video content for your to enjoy.

And when you're connected to a German server, you can visit all websites as a German user. And get the same online experience as you would get there.
What VPN for the Bundesliga live stream?
The best VPN to unblock English content is ExpressVPN. And it's the overall best VPN, according to my experience. But if you want more choice, I've prepared a ranking of the VPN service providers that I recommend.
These have at least one server in the UK (obviously). And they're the fastest on the market, so you can watch a video streaming in HD without any trouble. Because you know that streaming uses a lot of broadband. And if your VPN isn't fast enough, either your video quality will be low or it will keep buffering.
Also, I know you're not all tech-savvy. So I selected software that are easy to install and user friendly. And when you're done installing you will not have to wonder what to do.
Beware of free services
And of free VPNs especially. I know you can easily find them on Google. But you should avoid them for your own sake. Indeed, nothing's really free these days. In the best case scenario, they'll record all your navigation data and sell them to the highest bidder… I remind you privacy is a right! You should protect it, not give it away.

Now that I said everything I had to, here are my recommendations:
Bundesliga live stream online: My tutorial
In conclusion of this article, a quick step-by-step guide to explain the process of subscribing to a VPN. And choosing the right server to unblock the content. It's pretty generic, so it should work with most providers and VPN clients.
Select a Virtual Private Network from the list above, by clicking on the orange button. Or sign up for my best VPN: ExpressVPN.
Download and install the VPN software on your device of choice. Most providers offer software compatible with all platforms, so you can watch football on all your devices.
Connect to a VPN server in the UK to unblock BT Sport or in Germany to unblock Sky Deutschland and Eurosport.
Once connected, navigate back to the streaming website or app of your choice. Refresh the page. And it will now be unblocked!
Congratulations! You can now pretend to be in another country, giving you access to Bundesliga live streams.
This was my guide: Bundesliga live stream: How to watch Bundesliga games online? Stay tuned for more articles coming soon.
Before you go sports fans!
I have many other tips to watch sports online with a VPN. So enjoy accessing restricted content and read the articles below: