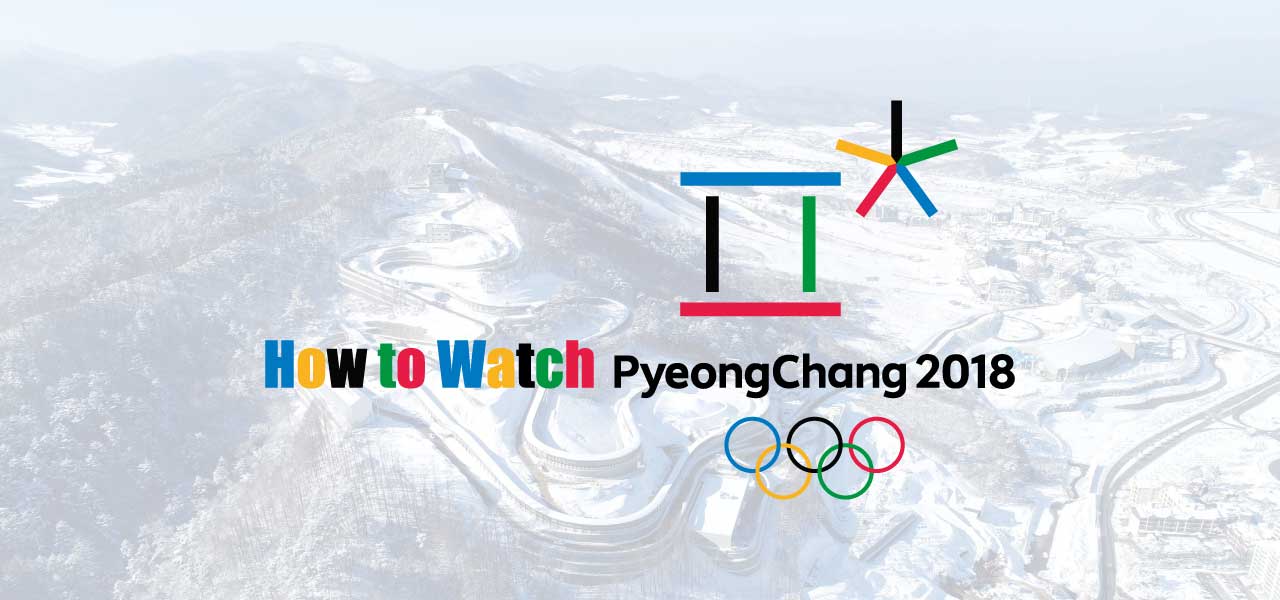 You can't say I'm not an overly optimistic person. Indeed, I'm writing an article about PyeongChang 2018 while North Korea is testing nuclear bombs… Anyway, I'm not sure South Korea has any plan B. So we'd better hope war is not coming. And I'm not only talking about the Olympics, of course. But if you're reading this article and the XXIII Olympic Winter Games are on the way, good for us! And I'll tell you how to watch winter Olympic Games online. Even if you're outside the UK.
Try ExpressVPN Now
Look no further, here's the best VPN!
Enjoy unlimited streaming and torrenting, anywhere in the world and protect your privacy online. With this exclusive offer, you can use ExpressVPN 30 days, risk-free!
Is it possible to watch winter Olympics live?
First of all, let's check what channel will the Olympics be on. In 2015, Discovery Communications (the owner of Eurosport) acquired exclusive rights to the Olympics from 2018 through 2024 across Europe, on all platforms. So the premium channel will broadcast PyeongChang 2018.
However, if you didn't subscribe to Eurosport, you can also watch winter Olympics live on the BBC. Indeed, the British Broadcasting Corporation has struck a deal to continue showing the Olympics until at least 2024. Therefore, all major moments at the Olympics, such as British triumphs, will be shown live free-to-air.
These are your 2 options to watch winter Olympic Games online in the UK. However, if you have to travel abroad it's another story. Because the International Olympic Committee (IOC) sold the rights to other broadcasters. Therefore, you can't watch the 2018 winter Olympics outside the UK neither on Eurosport nor on the BBC.
Of course, if you follow my blog TheBestVPN.UK, you knew that. Because I already mentioned how to watch BBC iPlayer outside the UK. Also you know that there's a solution that exists to watch the winter Olympics stream. It's a tool more precisely, that will allow you to watch PyeongChang 2018 online, on the official channel websites.
Try ExpressVPN Now
30-day money-back guarantee
How to watch winter Olympic Games online?
I gave you a hint just above, mentioning ExpressVPN. Indeed, you have to subscribe to a VPN to live stream winter Olympics. These 3 letters stand for Virtual Private Network. Without going into details, a VPN can emulate your position in the UK, which is exactly what you want. And in all the places where you VPN provider offers a server.

Indeed, the VPN servers is an intermediary between your device and the internet. And it connects to the sites you want to visit on your behalf. The fact that the server has an IP address in the UK is the key to unblock the content. Thanks to this British IP, the sites of Eurosport or the BBC consider that you're a British visitor. Therefore, they give you full access to their content. So you can watch the winter Olympics stream. Enjoy the show!
Try ExpressVPN Now
30-day money-back guarantee
Bonus: Olympics live stream free (in French)
I've told you about Tour de France streaming. And our lucky French neighbors can also watch winter Olympics live for free on public channels: France 2, France 3 and France 4. Because Discovery's deal does not cover France, due to pre-existing deals with France Télévisions. But that's only valid until the 2020 Games.
Therefore, France Télévisions will offer a total of 300 hours of broadcasting on TV, including 200 hours live. But also 800 hours live on the Internet. While the French broadcast might focus on the French athletes, you'll be able to watch the full stream of the Olympics game, for free! Just visit francetvsport with your VPN connection on a FRENCH server.
How much is a VPN?
Good news or bad news: Which do you want first? OK, I'll go for the bad one first then: A VPN is not free… Indeed, behind a VPN service is a full network with hardware, software and people. And that's expensive of course.
While you can find free VPNs online, I'd recommend against it. Indeed, don't believe that the companies providing free services do it for your own sake. If you don't pay, they have to monetize something else. And in the case of VPN, they sell your navigation data to the highest bidder. So you can say goodbye to your privacy!
Now for the good news: A VPN is affordable! Because the VPN market is very competitive and most players implement aggressive sales policies. So you can find huge discounts all year round. And you can easily get one for less than £5 a month.
Pro tips from Al
A VPN is much more than a tool to watch Olympics online. Indeed, it allows you to browse the Web anonymously, by hiding your real IP address. And all the data you share are protected inside the encrypted VPN tunnel. I believe you should always use a VPN while connected to the Internet, on all your devices.

Try ExpressVPN Now
30-day money-back guarantee
What's the best VPN to live stream winter Olympics?
While there are hundreds of VPNs available, only a handful are really worth your subscription. Because it's hard to provide a reliable service on the long term. So you need a reputable provider with the right infrastructure and level of service.
And if you don't know what VPN to choose, I'm here to help. Indeed, I reviewed many of them and I tried them in real conditions. Because I've been living abroad for a while now. I met the same difficulties you're now facing. I couldn't watch UK Netflix abroad nor watch SkyGo outside the UK. But now I know which ones are the best to watch Olympic Games online.
There are 3 criteria to take into consideration to live stream Olympics: First of all, it has to unblock the stream, otherwise it's useless. Then it has to be ultra-fast, to allow an HD video without buffering. Finally it has to be user-friendly, with an easy setup. And the following providers tick all the boxes:
Tutorial to watch winter Olympics live
Now this is a very simple guide to explain the process you have to follow to be able to watch winter Olympic Games online. It's so generic it should work with most VPN services.
Choose a VPN from the list above
Click on the ORANGE button to access the VPN's official site
Create an account and subscribe to their service
Download, install, and launch the software
In the software, select a server located in the UK
Click on the "Connect" button
Go back to the channel's site or app
In most countries, you can do it from your hotel room. But in others, like China, you may not be able to access the VPN sites because they're censored… So you should prepare your VPN before leaving!
Winter Olympics 2018: Team GB
Great Britain will send about 60 athletes to the Games. And UK Sport has doubled its investment in Olympic winter sports. So PyeongChang 2018 could be a record-breaking Games for Team GB if they win more than the 4 medals they've taken home on two occasions, in 1924 and 2014.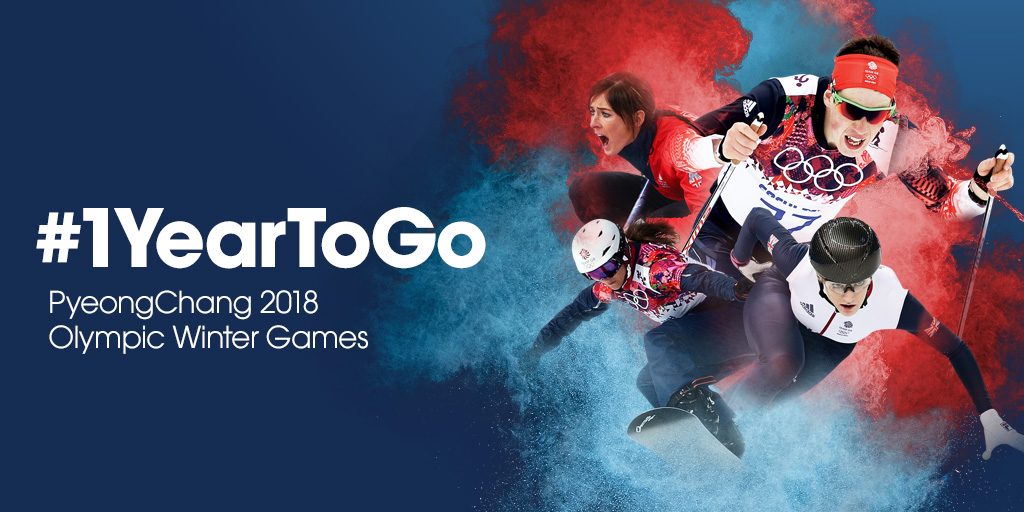 This was my guide: Watch winter Olympic games online | Live stream winter Olympics. Stay tuned for more articles coming soon.
Before you go sports fans!
I have many other tips to watch sports online with a VPN. So enjoy accessing restricted content and read the articles below: