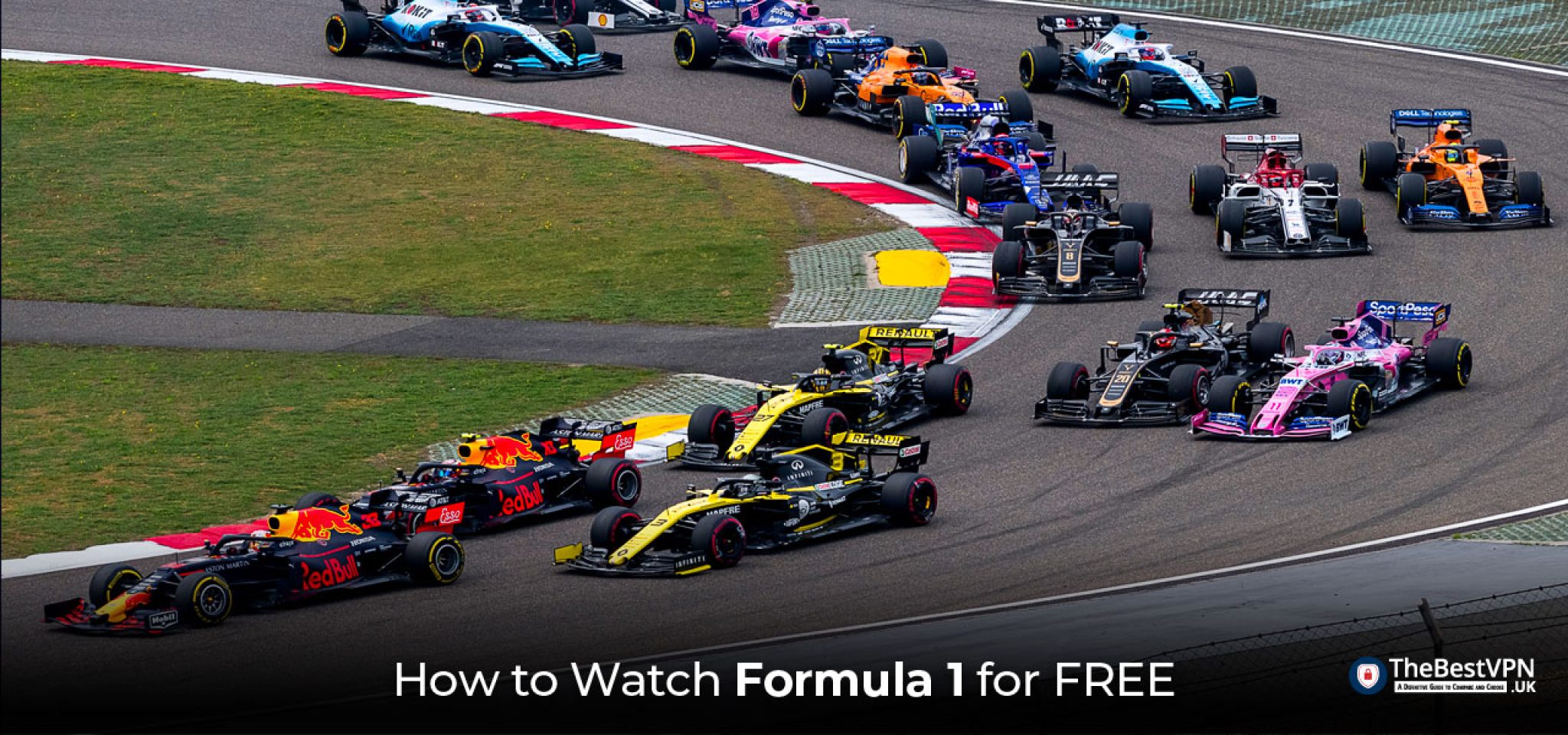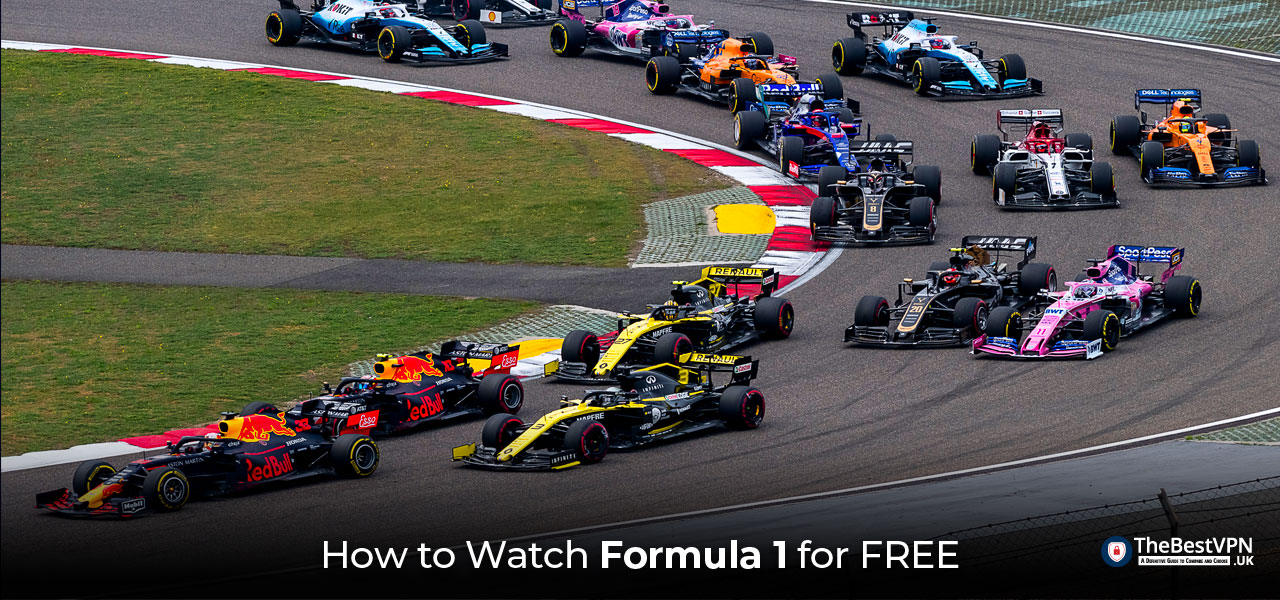 Formula One, commonly known as F1 is the highest class of international racing events. The adrenaline you get while watching drivers fly away at 150+ mph is unlike any other sports event in the world. The next season is starting very soon. That's why I'm here to take you through the Formula 1 streaming guide in the UK.
Watch F1 Live FREE
Formula 1 Qatar Airways Qatar Grand Prix 2023 is well and truly under the way! The race will start on October 8, 2023. Catch every round live for FREE with our
ExpressVPN
full money-back guarantee offer NOW!
Last updated: 3 October 2023
Best Sites to Stream Formula 1 Online
This open-wheel single-seater racing car event started all the way back in the 1920s. At that time, it was known as the European Championship of the Grand Prix Motor Racing. The "formula" aspect is derived from the set of rules each team had to follow for the cars to meet the criteria.
The first Formula One race took place in 1946 as the Turin Grand Prix. The name "Formula One" was officially inaugurated in 1950.
Fast-forward to today, 20 drivers compete on behalf of 10 teams in a series of Grand Prix races. Some of the races happen on purpose-built tracks, while others take place on closed-off public roads. And to enjoy Formula One streaming from different parts of the world, you'll need to opt for a streaming site or a television channel. Let's take a quick look at the options you have.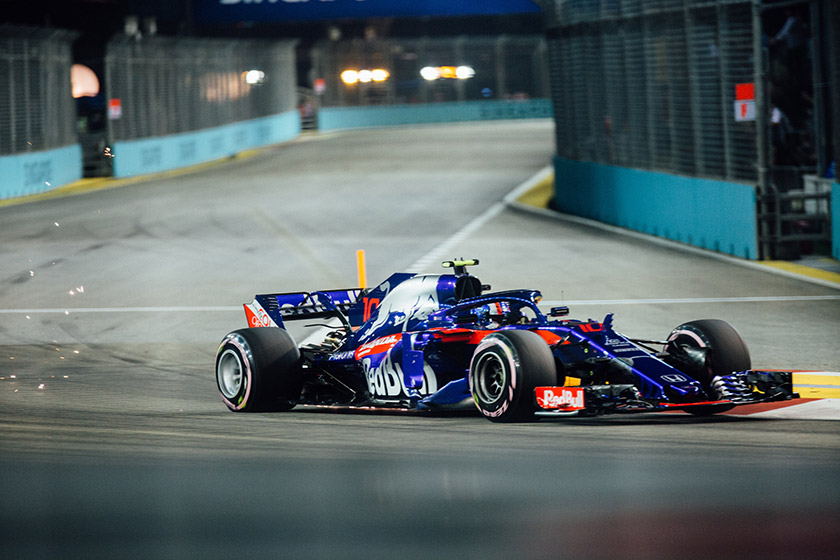 Formula 1 Online UK on Sky Sports
Sky Sports is the official broadcasting partner of Formula 1 streaming in the UK. It's not going to change until 2024 because Sky Sports has bought the rights till then. Whether you have the full Sky Sports package or a subscription to its streaming platform, you're good to go in the UK.
Stream F1 Online on Canal+
Known as "Channel Plus" in English, you can watch Formula 1 streaming if you happen to be in France. It's a premium television channel that's been in operation since 1984. It also has the streaming site myCanal if you don't have a TV network during your stay.
Formula 1 Streaming on ESPN
If you're in the US for travel or work, the best option to stream Formula 1 online UK is ESPN. You can either watch it on TV or opt for the ESPN+ subscription. ESPN is the official broadcaster of F1 in the US.
The Best Free Sites for Formula One Streaming
To stream Formula 1 online UK might be something you want to do in the short term. In that case, paying for a TV package or a streaming site may not be a feasible option. In that case, I have some excellent free options for you.
Channel 4 in the UK
RTL in Luxembourg
RTBF in Belgium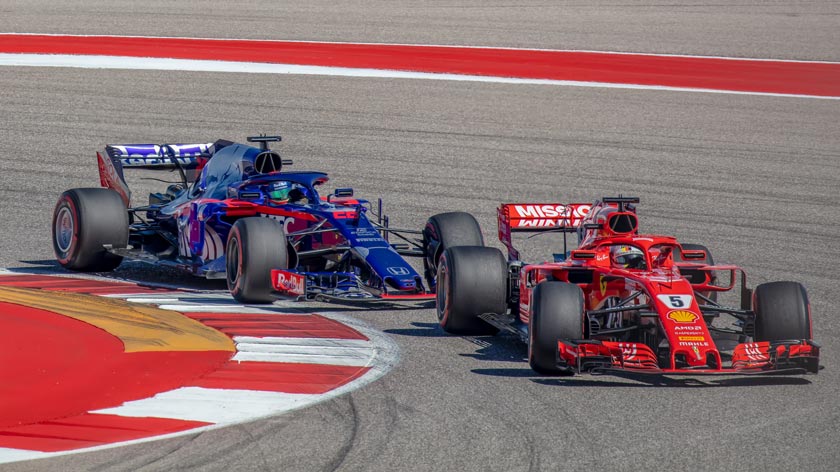 Formula 1 Streaming Outside of Availability Zone
The main reason you can only stream Formula 1 online UK from a handful of countries and a handful of channels is geo-restrictions. If you're watching the races on TV, the provider in your region will not pick up the satellite signal. And if you're using a streaming site, your IP address will be blocked if you're not inside the streaming zone.
A simple answer to all of these problems to stream Formula 1 Online UK is a VPN. A VPN or Virtual Private Network is a networking tool that bypasses all geo-restrictions. On top of that, it encrypts your internet traffic to protect it from 3rd party interventions.
When it comes to VPNs to stream Formula 1 online UK, ExpressVPN is my top choice. Keep on reading to know why.
Try ExpressVPN Now
Save 49% + 3 Months FREE (Valid Until October 2023)
How to Unblock Formula 1 Streaming for Free with a VPN
I've already shared the secret of how to watch Formula One streaming from anywhere in the world. To complete your learning, let me take you through the steps of how to use a VPN to watch F1 online UK before.
Click my link to get to the discounted ExpressVPN page.
Subscribe and download the appropriate client for your Windows, Android, or iOS device.
Connect to a server in the UK. Just search the United Kingdom on the search option.
If you're not in the UK at the time, simply open Channel 4 to learn how to stream Formula 1 online UK.
Try ExpressVPN for Free for Formula 1 Streaming
Now, why did I recommend ExpressVPN and not any of the other ones? It's all thanks to the company's unique policy for users. The company is based in the British Virgin Islands where the government doesn't require logging any data. This is why ExpressVPN can boast a true "no logging" policy.
On top of that, it has servers in more than 94 countries, the highest in its class for F1 live streaming! It means no matter where in the world you go, you can find a server that fits your needs.
Another reason would be the 49% discount you can get if you subscribe right now for Formula One streaming. If you follow my link, you can also avail an additional 3 months.
Last but not least, you can cancel the subscription before your first month is over and get a full refund on the purchase! It's essentially a free trial that you can use for Formula One streaming in the UK!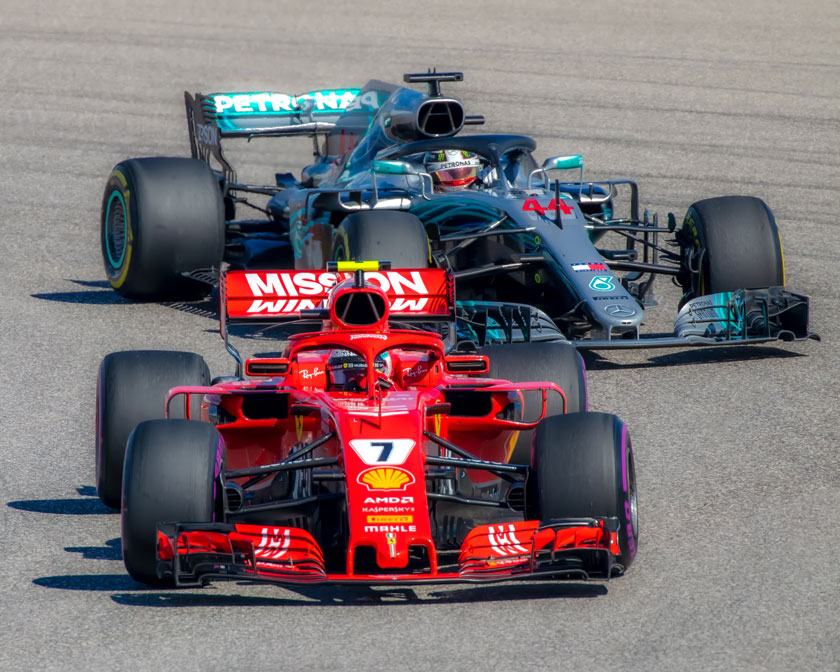 The Best VPNs for Formula One Streaming
If you're not interested in using ExpressVPN for Formula One streaming, that's completely fine. You can always check out my list of the best VPNs to make a more informed decision.
The Benefits of VPNs
Unlocking the Formula 1 Online UK stream is a great benefit of using a VPN. But it's not the only one.
Geo-Restrictions on Content: Similar to sports events, most streaming sites to have geo-restrictions. Whether it's Netflix, Hulu, or Amazon Prime, ExpressVPN will unlock any library you want.
Added Security: As soon as you connect to a VPN network, your internet gets encrypted. No one, not even the government, can spy on what you're doing simply because your IP address will be masked. If you frequently use public wi-fi, a VPN is a must for you.
Try ExpressVPN Now
Save 49% + 3 Months FREE (Valid Until October 2023)
FAQs
Where to watch Formula 1 online for free?
Formula 1 Races calendar
| Round | Course | Circuit | Date |
| --- | --- | --- | --- |
| 1 | Bahrain Grand Prix | Bahrain International Circuit | 18/03-20/03 |
| 2 | Saudi Arabian Grand Prix | Jeddah Corniche Circuit | 25/03-27/03 |
| 3 | Australian Grand Prix | Melbourne Grand Prix Circuit | 08/04-10/04 |
| 4 | Italian Rolex Grand Prix | Autodromo Nazionale Monza | 22/04-24/04 |
| 5 | Miami Grand Prix | Miami International Autodrome | 06/05-08/05 |
| 6 | Spanish Grand Prix | Circuit de Barcelona-Catalunya | 20/05- 22/05 |
| 7 | Monaco Grand Prix | Circuit de Monaco | 27/05-29/05 |
| 8 | Azerbaijan Grand Prix | Baku City Circuit | 10/06-12/06 |
| 9 | Canadian grand prix | Circuit Gilles-Villeneuve | 17/06-19/06 |
| 10 | British Grand Prix | Silverstone Circuit, Silverstone | 01/07- 03/07 |
| 11 | Austrian Grand Prix | Red Bull Ring | 08/07- 10/07 |
| 12 | French Grand Prix | Circuit Paul Ricard | 22/07-24/07 |
| 13 | Hungarian Grand Prix | Hungaroring, Budapest | 29/07- 31/07 |
| 14 | Belgian Grand Prix | Circuit de Spa-Francorchamps | 26/08- 28/08 |
| 15 | Dutch Grand Prix | Circuit Zandvoort | 02/09-04/09 |
| 16 | Italian Pirelli Grand Prix | Autodromo Nazionale Monza | 09/09-11/09 |
| 17 | Singapore Grand Prix | Marina Bay Street Circuit | 30/09-02/10 |
| 18 | Japanese Grand Prix | Suzuka International Racing Course | 07/10-09/10 |
| 19 | United States Grand Prix | Circuit of The Americas | 21/10-23/10 |
| 20 | Mexican Grand Prix | Autódromo Hermanos Rodríguez | 28/10-30/10 |
| 21 | Brazilian Grand Prix | Autódromo José Carlos Pace | 11/11-13/11 |
| 22 | Abu Dhabi Grand Prix | Yas Marina Circuit | 18/11-20/11 |
What are the F1 teams and drivers for 2023
| Team | Driver 1 | Driver 2 |
| --- | --- | --- |
| Mercedes | Lewis Hamilton | George Russell |
| Red Bull Racing | Max Verstappen | Sergio Perez |
| Ferrari | Charles Leclerc | Carlos Sainz |
| McLaren | Daniel Ricciardo | Lando Norris |
| Alpine | Fernando Alonso | Esteban Ocon |
| AlphaTauri | Pierre Gasly | Yuki Ysunoda |
| Aston Martin | Sebastian Vettel | Lance Stroll |
| Williams Racing | Nicholas Latifi | Alex Albon |
| Alfa Romeo | Valtteri Bottas | Guanyu Zhou |
| Haas | Mick Schumacher | Kevin Magnussen |
Can I use free VPNs to watch F1?
You can, but you certainly should not. Free VPNs are notoriously known for breaching user privacy by selling data to 3rd parties. Instead, use the ExpressVPN free trial for 30 days.
Conclusion
Formula One streaming should be a basic human right for all motorsport enthusiasts. As it's not happening, the best way is to use ExpressVPN. For a limited time, you can claim 49% off on the purchase along with 3 extra months! Say bye to geo-restrictions once and for all!
Other Articles That May Interest You!
Here are some articles on how to watch other FIA racing streams for FREE: