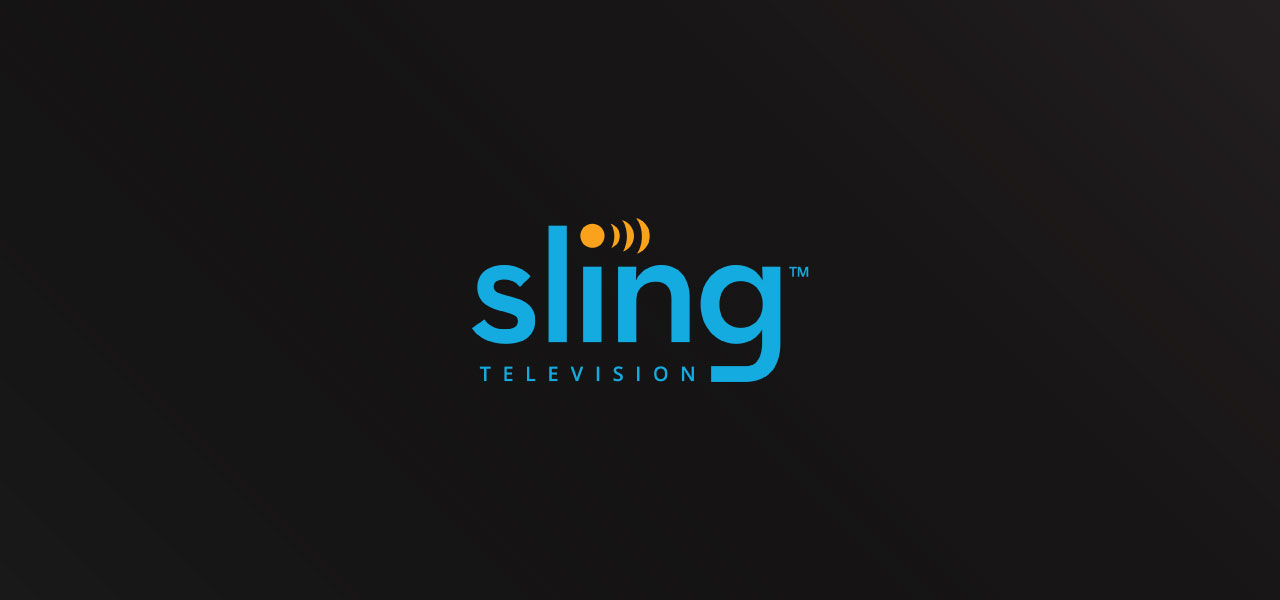 Sling TV is a multi-channel live TV service streaming over the internet that launched in the US in 2015. And it also offers on-demand videos. At the origin, Sling's objective is to provide a way to bypass cable providers, thanks to a much cheaper package. While their offer may look very attractive, you can't watch Sling TV from the UK. Indeed, it's only available for people in the US. However, there's a way to get Sling TV UK… Keep reading and you'll be able to unblock Sling TV in UK, in no time!
Try ExpressVPN Now
Look no further, here's the best VPN!
Enjoy unlimited streaming and torrenting, anywhere in the world and protect your privacy online. With this exclusive offer, you can use ExpressVPN 30 days, risk-free!
Why can't I watch Sling TV from the UK?
First of all, check what happens when you visit Sling.com (if you're not in the US). And you'll see what I'm talking about. Indeed, even Sling's website is not available for people outside the US. So you can't even check their offer, the channels they broadcast and their programs. Here's what you get, if you're lazy to click the link above: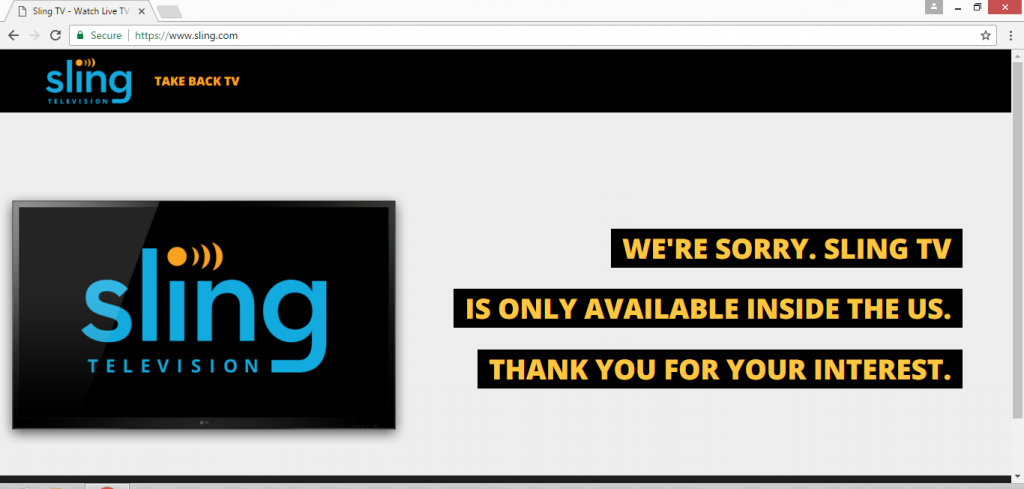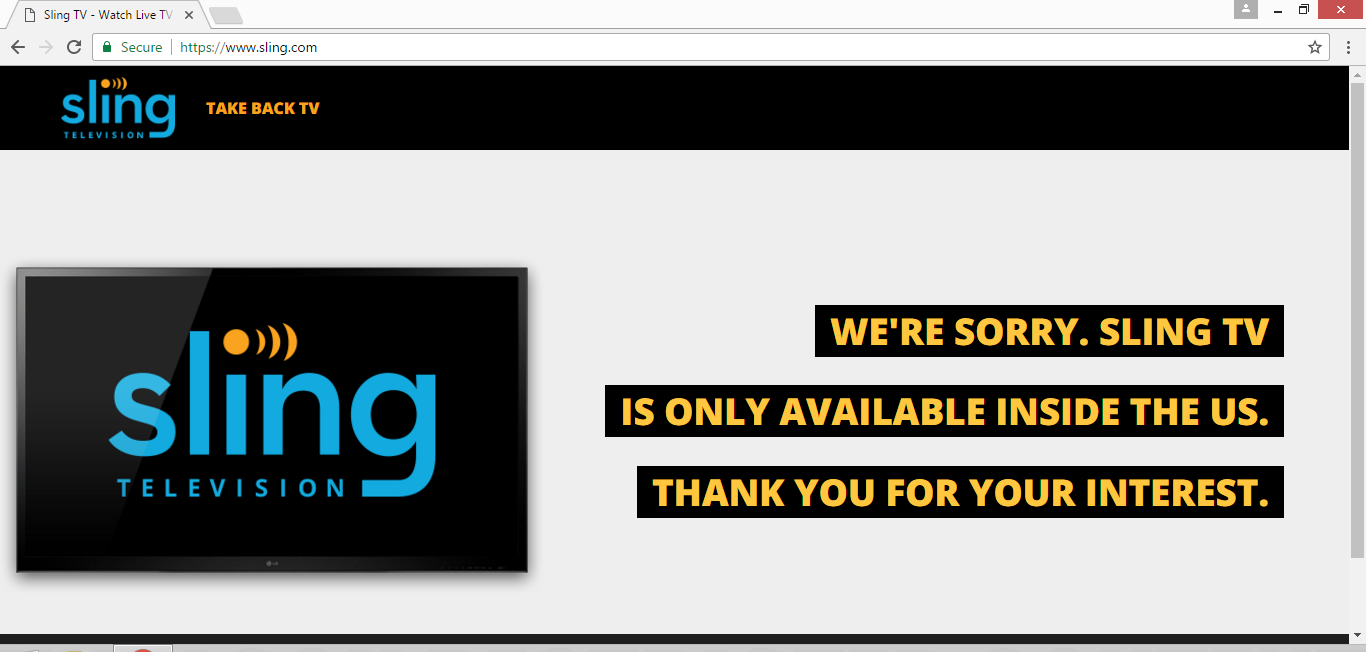 Why do you get this? Because of the rights for the television stakeholders. Indeed, producers sold the right to access their channels to Sling for a broadcast in the United States only. Therefore, if you're outside the US, you can't access any channel.
However, there's a solution to watch Sling TV UK. And it's 100% legal! Because I'm not talking about low quality free streams full of a viruses and ads, which buffers every five minutes. We don't want that. What we're discussing here is the real deal for Sling UK.
Try ExpressVPN Now
30-day money-back guarantee
How to unblock Sling TV UK with a VPN?
Sling UK's geo-restrictions are based on your IP address. As a result, you need to find a tool which can change your IP, to pretend you're an American user. While there are different tools to achieve this (proxy or VPN), I always recommend a VPN. Indeed, a VPN client can emulate your location in each country where your VPN provider offers a server.

So you have to connect to an American VPN server. And this server will connect to Sling TV's website on your behalf. In addition, all your Internet traffic passes through this server. Therefore, the site will consider that you're located in the US – even if you're not. As a result, you can watch Sling TV outside US, from your couch.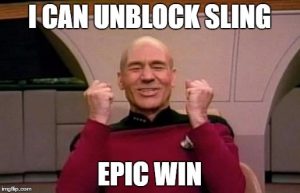 Indeed, here's what I get after I connected to a server in San Francisco and refreshed Sling UK's home page. Now I can access Sling TV in UK, get a 7 days free trial and check their offer.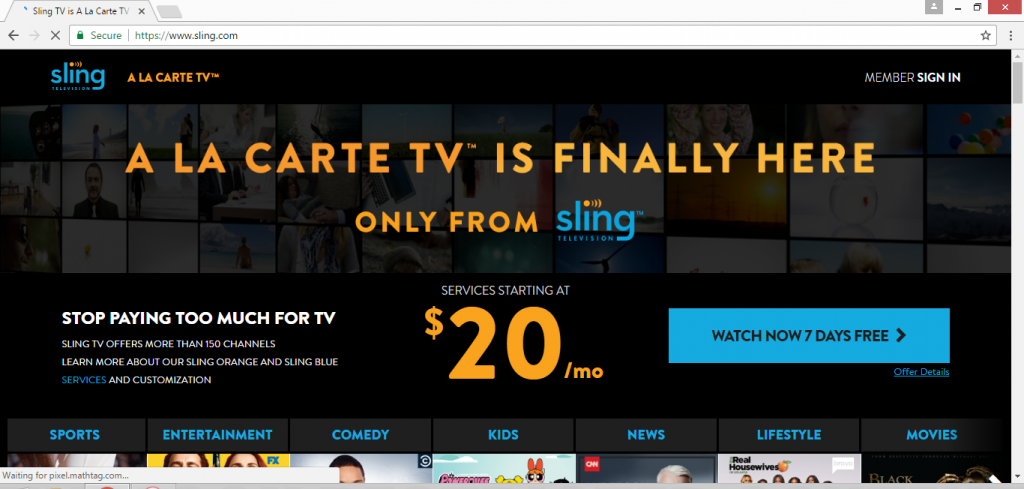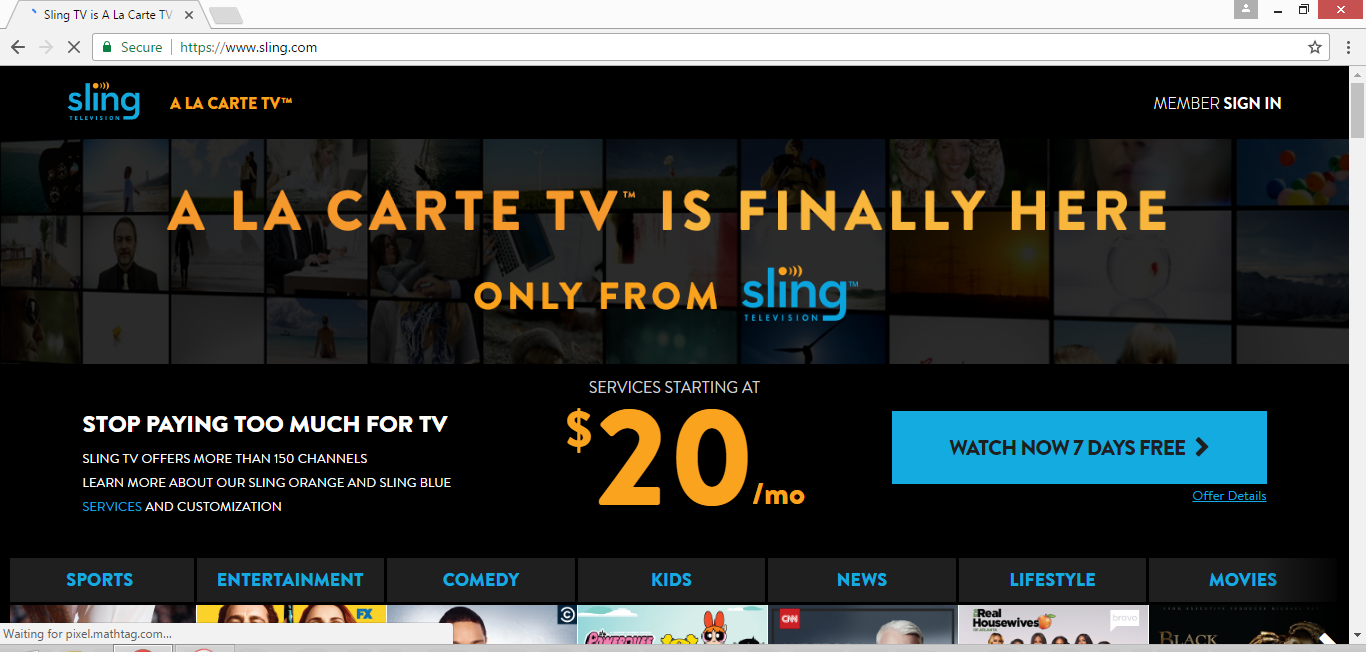 Why subscribe to a VPN?
First of all, a VPN gives you access to all geo-restricted content, not only to watch Sling TV outside US. Therefore you could watch US Netflix or stream NBA games. Even watch shows from other countries. But there's more.
A Virtual Private Network protects your privacy. Indeed, the VPN client replaces your IP address with the IP of its own server, as I said above. Therefore the websites you visit believe that you're an American user. And they have no clue you're the one actually visiting them. While they know your requests, they can't link the requests to your real IP address. So you're browsing anonymously.
Furthermore, a VPN encrypts your connection. Therefore it protects your data on Internet from all snoopers: Your government, your ISP and other hackers. You can keep your online activity for yourself.


That's why I always use a VPN, on all my devices, at all time. Indeed, even if I have nothing to hide, I leave traces of my activity everywhere. And with all these anonymous bits of information, it would be possible to locate and identify me…
Try ExpressVPN Now
30-day money-back guarantee
How much does a VPN Sling TV cost?
While the best VPNs are not free, they're affordable. Indeed, you can find a cheap VPN as low as £2.50 for a month. So we're talking about the price of a pint to guarantee your privacy online and bypass all restrictions. Not bad, right?
Furthermore, you can subscribe only for a month, or only when you want to watch Sling TV UK. However, I'd recommend a 6 months subscription minimum, to get a much better deal. Indeed, on most VPN sites you can get over 50% discounts with an annual package.
Free VPNs
Is anything really free in these days? The people offering free VPNs are no NGOs. Behind their service is an expensive network with hardware, software and employees. And they have to pay for it, one way or another. Therefore, if you don't pay for their service, they'll sell your navigation data to the highest bidder. And that's if you're lucky!

The best VPN Sling TV
There are tons of VPN services available on the market. But you must choose the right one, because some of them might not work with Sling UK. Just follow my recommendations below to get a proper VPN to watch Sling TV UK. This top VPN is based on these criteria:
My experience: I like some VPNs better than others…
The speed of the VPN: You want to watch TV streaming, right?
The VPN gets blocked: Never, from time to time, regularly…
Servers in the US: So you can access Sling TV in UK!
Tutorial for watching Sling TV in UK with a VPN
Finally, here's a very simple step by step guide on how to get Sling TV. And it should work with most VPN providers, if not all.
Choose a VPN software from the list above (any, really, they're all working with Sling TV outside US)
Click on the orange button to access the VPN official website
Subscribe to the service (follow on-screen instructions)
Download, install, and launch the software
In the client, select a server located in the US
Click on the "Connect" button
Go back to Sling's website or app, login or refresh the page
(optional) If you're using Kodi, you can find a Kodi VPN addon to watch Sling TV on Kodi too!
And you can now stream Sling TV UK. On all your devices!
This was my guide: Sling TV UK: How to watch Sling TV outside US? Stay tuned for more articles coming soon.