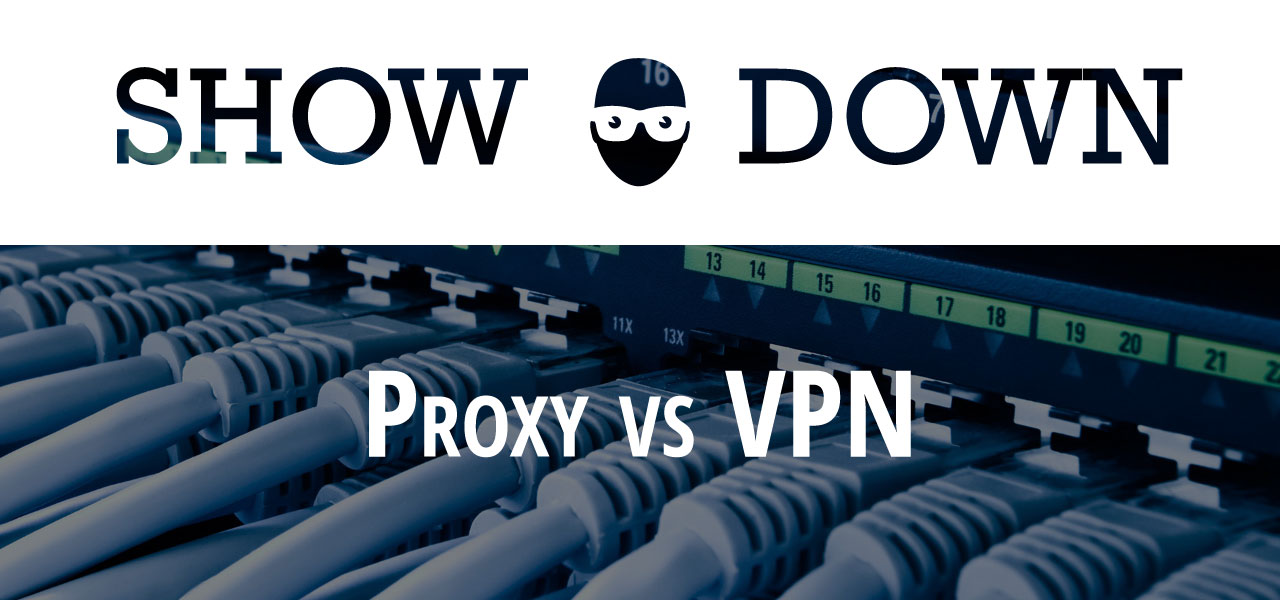 Ladies and gentlemen, welcome to the main event of the evening. The VPN proxy championship of the world. Fighting out of the blue corner, Proxy: A server that acts as a middleman in the flow of your internet traffic. And fighting out of the red corner, VPN: A network that captures the traffic of every single application on your computer. Let's get ready to rumble!

Try ExpressVPN Now
Look no further, here's the best VPN!
Enjoy unlimited streaming and torrenting, anywhere in the world and protect your privacy online. With this exclusive offer, you can use ExpressVPN 30 days, risk-free!
Proxy vs VPN: Presentation of the fighters
VPN proxy… Proxy VPN… They both connect you to a server… So they must be the same, right? Actually, they're not. Let's review the features of proxy and VPN in details.
What is a proxy?
When I talk about a proxy, I actually mean a proxy server. So, what's a proxy server? A server that acts as an intermediary for requests from clients seeking resources from other servers. It's pretty self explanatory, right? You connect to a server and then this server connects to the internet for you.
There are several protocols available. The two most common proxy protocols are HTTP and SOCKS.
HTTP: The oldest type of proxy server which can only handle web traffic
SOCKS: An extension of HTTP which is slower but can handle all type of traffic
It sounds similar to a VPN, but that's where the similarities end. Indeed, you have to setup each single application to connect to the proxy server – one by one. It means that if you setup your browser, you can't play your favorite game or use your torrent client with this proxy server. You have to set it up first in the game parameters or in the client. And you have to change all your setup when you want to change the proxy server. Boring.
Furthermore, you can unblock region-restricted content with a proxy. Most of the time. Because you can connect to a proxy server located in a different country. And your traffic would appear to originate from the server and not from computer. If you're in the UK, you can connect to an American server to watch American videos on Youtube for example.
However, a proxy only hide your IP address. There is NO ENCRYPTION of your traffic. None at all. And most of the time, a proxy keeps the details from your transmission. So your location is not safe. A proxy doesn't improve your privacy nor your security. Your ISP, your government or any hacker can access your traffic and find you…

What is a VPN?
I already covered what is a VPN previously. So I'll make it quick. As with the proxy, you connect to a server which connects to the Internet.
There are many protocols available. The three most common VPN protocols are PPTP, L2TP/IPSec and OpenVPN.
PPTP: One of the first protocols which is fast but not that safe
L2TP/IPsec: One of the most secure protocols with a tunnel, a bit slow
OpenVPN: The most flexible an popular open source protocol which is fast and safe
With a VPN, all the traffic of your computer goes through the server. It means you only have to set it up once. Then you forget about it. And if you want to change server (from the US to Australia for example), it's a simple three steps process: disconnect, select new server, connect.
A VPN, like a proxy, will make your traffic appear to originate from the server and not from computer. So you can get access to all geo-restricted content. You can watch American Netflix or browse Facebook in China, for example.
In addition to hiding your IP, a VPN transmits and receives all your traffic data through an encrypted tunnel. And the websites you visit can never know where the request is really coming from. A VPN improves your privacy and your security. To the point where neither your ISP, nor your government nor any hacker can access your traffic and find you.

VPN proxy: The difference between VPN and proxy
Now that you know about VPN proxy, it's time to focus on what set them apart.
| | Proxy | VPN |
| --- | --- | --- |
| Hide your IP address | ✔️ | ✔️ |
| Compatible with your browser | ✔️ | ✔️ |
| Unblock geo-restricted content | ✔️ | ✔️ |
| Support your entire network connection | ❌ | ✔️ |
| Encrypt your data | ❌ | ✔️ |
| Secure your data | ❌ | ✔️ |
| Protect your privacy | ❌ | ✔️ |
| Easy to setup | ❌ | ✔️ |
| Available on mobile | ❌ | ✔️ |
Try ExpressVPN Now
Save 49% + 3 Months FREE (Valid Until June 2023)
Proxy vs VPN: Decision
If you read the article, you certainly realized that VPN won by KO. First, you should use a proxy only if you need to punctually access restricted content. For example to watch a video streaming from another country. Second, a proxy will hide your IP but your computer is still at risk. Your ISP or any other snooping parties can access the transmission between your computer and the proxy server.
VPN proxy: The temptation of the free
What should I choose between a free proxy and a free VPN? Answer is: Neither of the two. Your data are not safe on a free proxy and it's not safe on a free VPN either. Because you have no idea who is providing this proxy VPN. You could connect directly to a hacker's server. Or your logins and passwords could be registered and sold. Or worse, you could connect to a server used by hackers or terrorists to commit crimes.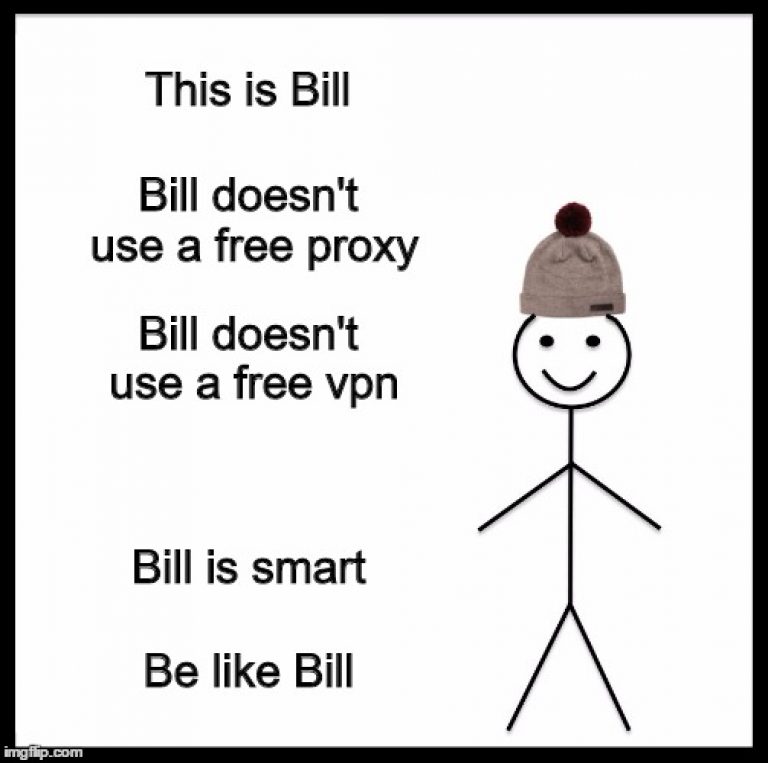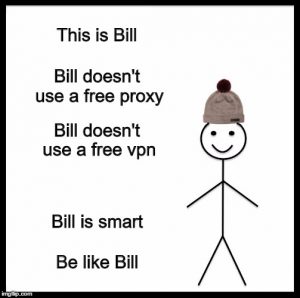 If you want to use a proxy, or even better a VPN, then you should subscribe to their service.
The cost of a VPN
As I said, a good VPN is not free. But with a good VPN, you can unblock geo-restricted content. And you can protect your privacy and surf the Internet protected. If you travel a lot, like me, you can connect to any free WiFi. There is no more risk for your data.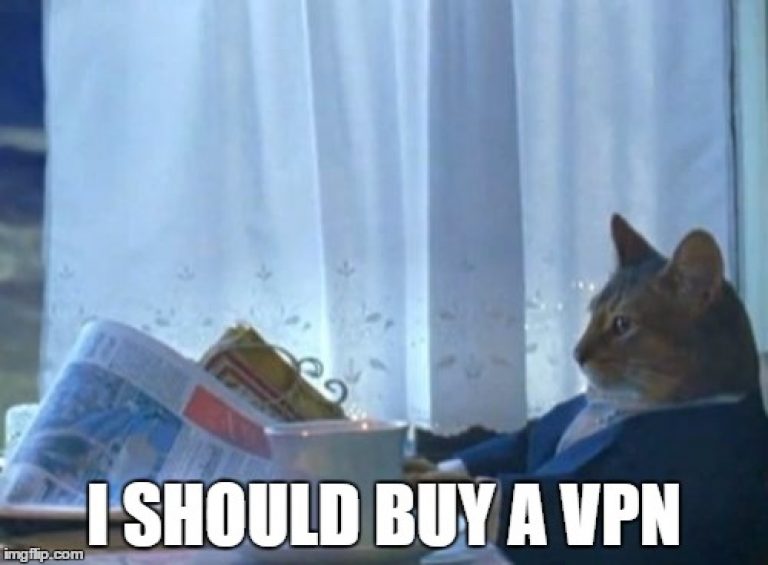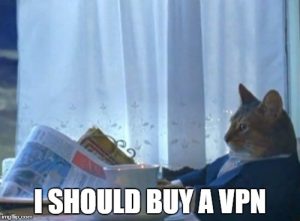 Most VPN companies offer packages starting between £4 and £8 a month. You can subscribe monthly, or annually. With an annual subscription you can get up to 50% on this price.
How to select the best VPN?
It can be hard to find the best VPN among the hundreds available. That's the purpose of my website to help you select a VPN. I test and review all VPN. If you're ready to get into the VPN world, read my reviews.
If you don't know where to start, you can find below some my favorite VPNs. They're all robust networks: With high speed, strong level of security, respect of privacy and easy to setup.
For the full top 20, click here.
The match is over. And we have a beautiful winner. I hope you enjoyed the show. I'm glad we could share this historical moment together.
This was my guide: VPN Proxy: What's the difference between VPN and proxy? Stay tuned for more articles coming soon.