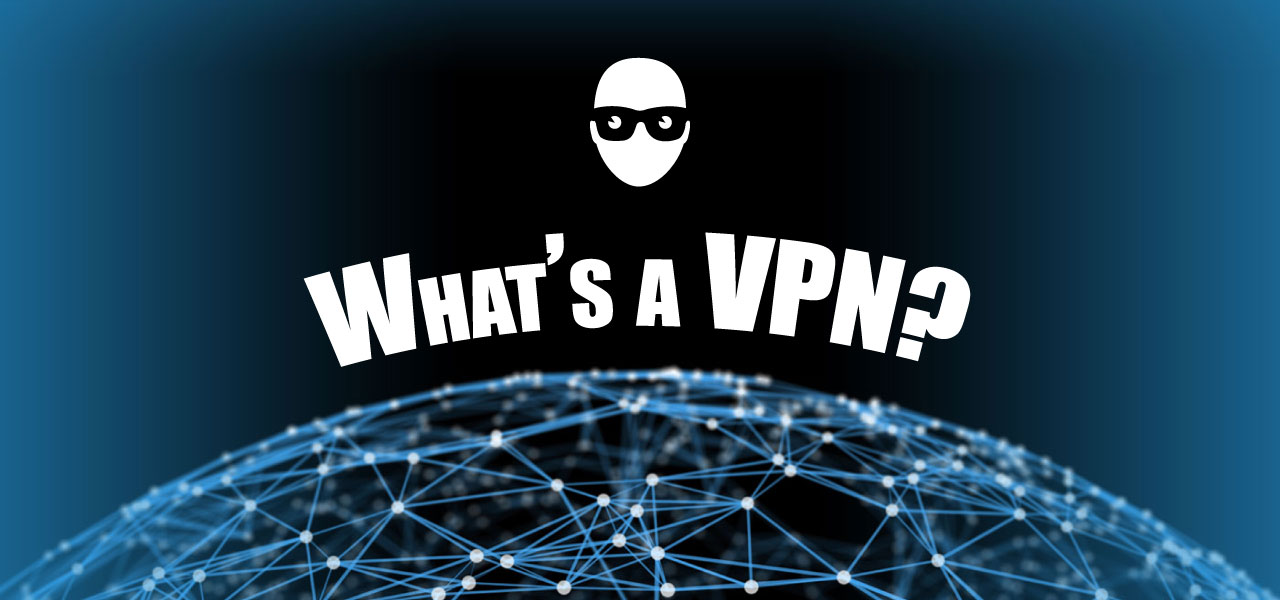 I told you already: I started this blog to make it easier for you to protect your online privacy. Because privacy is a right. And you need to protect it, period. If you've just heard of the benefits of VPN, this is the most important article of my lessons: VPN for dummies. Indeed, you'll learn what is a VPN connection, what does a VPN do and why use a VPN. Of course, I'll make it concise, precise and simple to understand. At the end of this page, you'll know what does VPN mean. And you should understand why you need a VPN. Maybe you won't know exactly how VPN works. But you'll get the general idea. Now, everyone stop talking and look this way please as I start our lesson on "what is a VPN client?"

Try ExpressVPN Now
Look no further, here's the best VPN!
Enjoy unlimited streaming and torrenting, anywhere in the world and protect your privacy online. With this exclusive offer, you can use ExpressVPN 30 days, risk-free!
What is VPN service? Or what is Virtual Private Network (VPN)?
Okay so we have a bunch of questions that need answering; "what is a VPN client", "what is VPN mode", "what is a VPN proxy" and "what is a VPN gateway".
Let's start with the basics, the VPN definition. What does VPN stand for? A Virtual Private Network is a security software that will protect your internet connection. And it will allow you to securely connect to a remote server, anywhere in the world, to send and receive data. You ask me now: Do I need a VPN service? Keep reading and you'll get your answer. But now I focus on the VPN meaning, young padawan. Let's get started with what is a VPN client.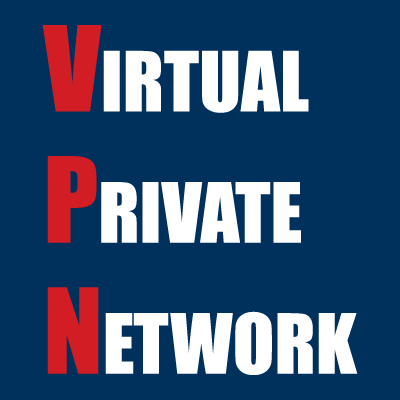 What is a VPN proxy, you ask. Well, a Virtual Private Network establishes a virtual bridge between a user (you, for example) and a server (that belongs to your provider). But we're used to calling it a tunnel, as it proves to secure the data going through. In addition, the data doesn't travel in the clear: It's encrypted between the VPN client and the server, using military-grade cyphers. While I can't vouch for all the solutions on the market, most VPN software I recommend uses the same level of encryption as the NSA. So if it's good enough to protect America's Top Secrets documents, it should be good enough for you as well!
Finally, why is a network private? Because you'll need to register an account with login credentials to get access. Most providers offer dozens, hundreds or even thousands of server locations. And running a virtual network proves expensive, with hardware to purchase and maintain. Not to mention the engineers they need to hire to provide a smooth service to their users. Therefore, providers charge a monthly fee to users. And when you subscribe, you get a username and password to connect to their infrastructure.
What is VPN network: The protocols
Okay so we've answered a couple of questions already; "what is a VPN client and what is VPN mode?" Now we can continue on with; "What is a VPN proxy and what is a VPN gateway?" Software offers several security protocols to connect to servers these days. And some providers even develop their own protocol, to fight against deep packet inspection for example. But the most common protocols are:
PPTP: One of the first protocols (it's been around since Windows 95)
L2TP/IPsec: One of the most secure protocols with a tunnel
OpenVPN: The most flexible an popular open source protocol
Because this topic deserves more attention, I'd recommend you to head to my article about protocols for all the details as it will also help shed some more information on what is a VPN proxy and what is a VPN gateaway. And if I have only one advice to give here: Use OpenVPN in priority!

Try ExpressVPN Now
30-day money-back guarantee
Should I use a VPN?
Now you know what is VPN, what is a VPN proxy and such. But you're still missing the point? That's OK, I'm not done yet, this was just the VPN definition. So you connect to a server and then what? Well, the server connects to the Internet on your behalf. And you can keep browsing as usual. But even if you don't actually see any difference, everything's changed behind the scenes! Below, you'll see what is VPN used for.
Increase your online security
A bit of history now: At the origin, companies created VPNs to protect the communications of their employees who were remote users using public Wi-Fi. Because data interception was and still is commonly used in corporate espionage… And there are always new ways to intercept data travelling on a network. Lately, security specialists have discovered KRACK, a major vulnerability on WiFi networks. But even before that, hackers had solutions like MAC spoofing, Firesheep and others to steal information on a public network.
Therefore, some engineers were tasked to create software to add a layer of security to Internet connections. And they've come up with a security tool that guarantees an encrypted connection between two devices. So that all the sensitive information travelling on the network is secured.
This solution is so efficient that most companies have adopted it. And a company doesn't have the resources to create its own software in-house, it can partner with some of the providers I recommend. So this is pretty much the answer to "what is a VPN gateway."
Protect your privacy
Security sounds good, right? Because it means that all your data remain private. If you live in a country with a mass surveillance program, like we are since the Snoopers Charter, it's a must. But that's not the only way a Virtual Private Network protects your privacy. Indeed, when you connect to a VPN server, it hides your IP address. Meaning that the websites can't get your real IP. Instead, they'll only see and log the IP of the server. So you're browsing anonymously. And websites can't determine that you're the one actually visiting them. What is VPN mode indeed.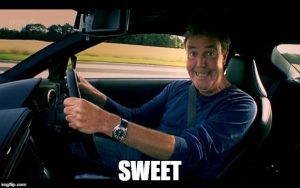 Also, the fact that many users connect to a single server increases the difficulty to find your identity. While a dedicated server and IP can sound attractive, it makes things easier for government agencies or hackers to track you down. Because if you're the only one browsing from a server, then they'll easily know what you're doing online. And they'll just have to monitor the activity of the said server/IP. But it's very hard (almost impossible) to isolate your traffic from the other users of a server. There's strength in numbers!
Last but not least, a virtual network will protect your privacy during all your online activities: Browsing, torrenting, streaming, gaming etc. So make yourself a favour by subscribing to this life-saving tool. For me, the real VPN meaning is PRIVACY.
Bypass censorship and access geo-restricted content
As I said previously, you can browse with the IP from the server, and not your own. And the more servers, the more IPs you can use. Why is that important? Because you can use them to bypass censorship and the geo-restrictions on content. And that's by far the most popular feature of our now favourite software.
There's censorship in the UK on the adult content for example. And the ISPs have to block the most popular websites for adults. But you can bypass any block and enjoy an unrestricted Internet when you connect to a server. And it works the same in all countries, even China, Iran or North Korea for example. Because your traffic is encrypted and can't be blocked.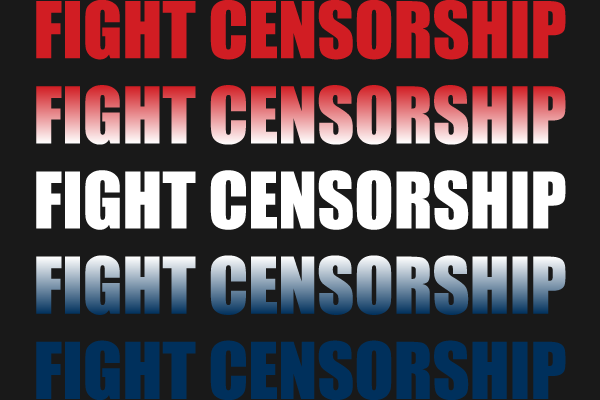 But wait, there's more! If you can connect to IP addresses in any country, it means you can unblock all the geo-restricted content from the country you connect to. Let's say you want to watch American Netflix from your home in Leeds. No problem, just connect to an American server. And it's the same the other way round. If you're on a trip abroad, you can watch UK Netflix from abroad or watch the BBC iPlayer if you connect to a British server. Why? Because the server has an IP which is on the whitelist of Netflix, BBC or Sky Go. Therefore it can get the content and send it back to you! If you are a serial streamer, then you might be interested in finding the fastest VPN on the market.
V.P.N. limitations
While I'm a big fan of this security and privacy tool, it's very hard to achieve an ultimate protection. And this is important to understand the scope of what is VPN. Or you could expose yourself. First of all, you need to set it up correctly, to avoid any DNS leak, for example. Also, the company could request data that could identify you. It can be your name, your address email or a mean of payment that connects you with their account. So you should use a neutral email address, use a pseudonym and pay with cryptocurrency for example.
Furthermore, it doesn't protect you from every single threat you can face online. But it will prevent most attacks on your connection, jointly with your antivirus and your firewall. While some V.P.N. offer malware protection, you can't expect the client to know whether a link is legit or not. So you still need to rely on your common sense to avoid phishing pages and scams.
The most popular providers
Every day more interactions (buying, selling, dating etc.) transition to the Internet. And people start being aware of the risks of the Internet. Therefore, they're trying to find the best solution to enjoy the latest technologies without sacrificing their privacy. So they visit a blog like mine and they learn what is VPN. Maybe they have already heard about a few of them such as VyprVPN, Hotspot Shield, and ExpressVPN. But they want to know how to choose one. But without the hassle of trying them all. And that's fine. Because I personally tried and reviewed most of the software of the market. And you can find below the result of my research: My 3 favourite VPNs. They offer robust servers, unlimited bandwidth, proven security, free software, and unmatched speed.
BE CAREFUL WITH FREE VPNs
!
Nothing's really free in this world… If you know what I mean. Some free providers collect and sell your data and browsing habits for commercial purposes or worse. They sell your bandwidth. Or they use your device for a botnet. You've been warned: Use a free service at your own risk.

Should I trust my V.P.N. service provider?
As a rule, you should always be cautious with your data. While I only recommend reliable companies, that have years of existence, things can change quickly. And you'd do well to keep an eye on the news, just in case.
Users' privacy's regularly making the headlines these days. And most companies now have to follow strict rules regarding users data. In addition, most V.P.N. providers have a commitment to protect your data. They offer strict no-logging policies. And some can even refuse to hand over any information to authorities. Finally, some of them really try to make the Internet great again – I'm out – with projects and products in relation to privacy. Because it's their business, of course. But also because they really believe in this essential right.
How to use VPN?
Even if you're not tech-savvy, you can easily protect your privacy. And most providers offer clients for Windows and Mac and apps for Android and iOS. While you'll need to install the software to know the exact steps, the process is similar to this one:
Log in with your credentials (this should be a one-time step, the client should store your account credentials)
Select a server

Determine your activity (P2P may be restricted to selected servers)
Determine where to connect (UK to unblock UK content, USA to unblock American content etc.)

Click on the connect button
And that's it. Only three little steps and you're now protected. It's really worth it, trust me. By default, the client should use the best protocol (OpenVPN) and settings. Otherwise, I've made some detailed guides with recommended settings, especially if you want to download torrents anonymously.
Conclusion: Whats a VPN
I've given you both VPN definition and VPN meaning. A Virtual Private Network is the perfect tool for your internet connection. And it's becoming essential, much like your firewall protects you against external threats and your antivirus protects you against local threats. Most countries have implemented mass surveillance and censorship rules. And the only way to get your freedom back is to install a client on all your devices.
What do VPNs do? They increase the security of your internet connection and they protect your privacy. And they allow users to browse an unrestricted internet. That's why most companies, NGOs and journalists use one on a daily basis.
And if that's not enough to convince you to do the same, I remind you that this software allows you to access all geo-restricted content! If you want to stream any Netflix library or watch Sky-Go outside the UK, you can. Joining American servers for a competition of your favourite online game? Can do. Purchasing cheaper flight tickets in another country? Can do. There's a multitude of reasons to subscribe, really. Just browse my other articles to get new ideas.
Finally, if you have any question related to what is VPN, feel free to contact me. I hope that I've been able to shed some light on the following questions: "what is a VPN client", "what is VPN mode", "what is a VPN proxy" and "what is a VPN gateway".
This was my lesson: What is VPN? What does a VPN do? Why use a VPN? Stay tuned for more articles coming soon.