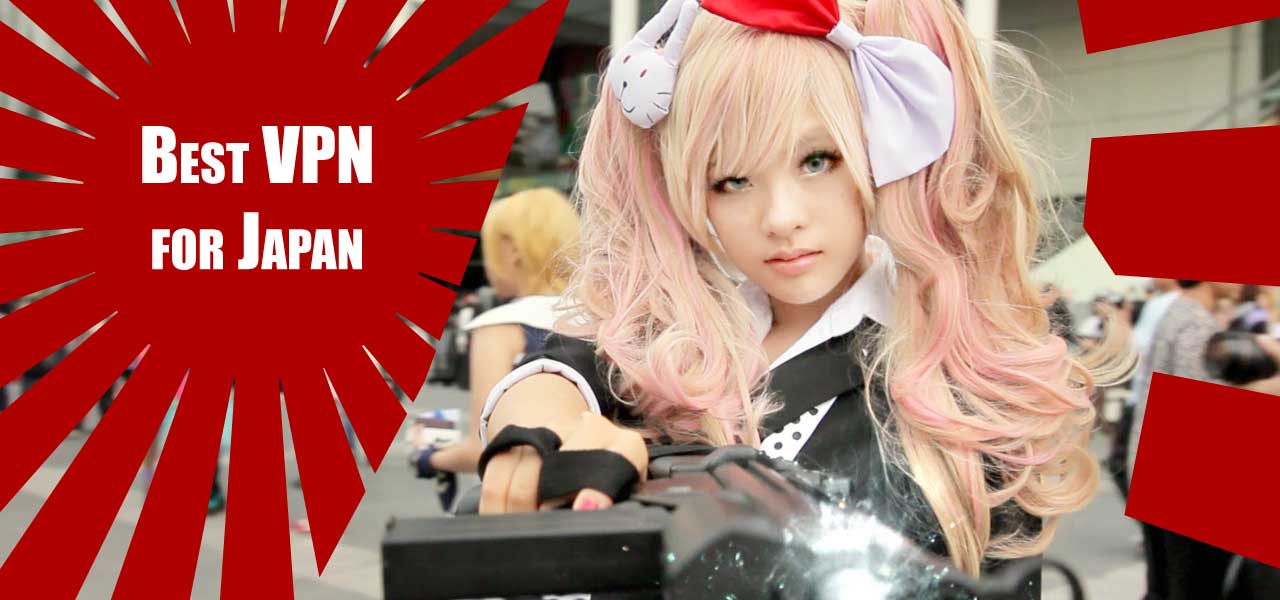 I was craving for some Japanese food yesterday. And I decided to use this as a source of inspiration for this new article. Therefore, here I am, talking about Japan and most importantly about VPNs. Because I value privacy at all times and everywhere. It's not because you take holidays that your privacy should too. Indeed, you should always use a VPN, especially when you travel. So let's review the best Japan VPN below.
Try ExpressVPN Now
Look no further, here's the best VPN!
Enjoy unlimited streaming and torrenting, anywhere in the world and protect your privacy online. With this exclusive offer, you can use ExpressVPN 30 days, risk-free!
Why do I need a VPN in Japan?
Because you need a VPN in Japan and everywhere else, duh. The threats you're facing at home are the same as the ones you can face abroad. And they could be worse depending on the country. While I'm not talking Godzilla-like, there are still some risks in the Land of the Rising Sun.
Computer Network Monitoring Law
Here you go! First of all, let's start with a little mass surveillance program and teriyaki sauce. Because what country doesn't have a mass surveillance program these days, am I right? The Japanese government passed this "Harmful Rumors" Law right after the Fukushima disaster back in 2011.
So what's it all about? Well, the government tightened its grip on the freedom of speech to censor and remove any criticism of Tepco… And the government!
But wait, there's more. Thanks to this law, the police can monitor someone's online activity without restriction: Internet records, emails and any other forms of online communications. And the ISP have to participate: They have to store users' communications for 3 months!
Therefore, you need to subscribe to a Japan VPN to protect your privacy there. Period.
Free WiFi
Do I really need to remind you about that, after the notorious KRACK attack? Free WiFi is great, of course. But it's also dangerous for your device and your privacy. Take a look at the risks of free Wi-Fi and you'll understand why a JP VPN is mandatory.
Also, Japan is always at the forefront of technology. So you can expect their hackers to be as well. And they could be lurking in the back of your favourite maid café!
Try ExpressVPN Now
Save 49% + 3 Months FREE (Valid Until December 2023)
Copyright infringement
Finally, Nippon is a tough cookie concerning copyright protection. If you're caught streaming or torrenting copyrighted content, you could face jail time… Yes, it's a bit extreme. But that's the law.
So basically, if you don't use the best VPN Japan, please refrain yourself from downloading any illegal content. And note that the only way to download safely is to subscribe to a Japanese VPN. Because it encrypts your data and anonymise your connection.
Geo-restricted content
While you can feel at home in Tokyo, there's always this annoying geo-restriction to remind you that you're not. If you're reading this article while in the UK, you may not know what I'm talking about yet. But most people discover it very quickly when abroad…
Indeed, all the streaming websites are restricted for a broadcast in the UK. Because of rights. So when you cross the border, you can't get access to your favorite sites, even if you have a subscription… Let's say you want to watch UK TV: BBC or ITV. You can't. Not without a Japan VPN. And it's the same with Sky Go and UK Netflix!
Japan VPN: How does it work?
A Virtual Private Network is a security tool that will protect your device against most online threats. While it was designed to protect your privacy when you browse the Web, it can also unblock geo-restricted content.
First, you need to connect to a VPN server, which can be anywhere in the world. And then the VPN creates an encrypted tunnel between your device and the server. Therefore, your data is protected from snoopers (ISP, government agencies, hackers).
Furthermore, the VPN hides your IP address and replaces it with the IP of the server. So you can browse the Web anonymously and avoid DDoS attacks.
A VPN Japan acts as an intermediary between your computer (tablet or phone) and the Internet. And it visits websites on your behalf, with the IP address of the server.
This last point is very important. Because websites use your IP address to determine your location. If you're in Kyoto, you have a Japanese IP. And if you visit the BBC site, you'll be considered as a Japanese user. Therefore you won't be able to access content
But if you connect to a VPN server in the UK, then you browse the bbc.com with an English IP. And you can get unrestricted access!
What's the best VPN for Japan?
Easy answer: It's the best VPN of TheBestVPN.UK! But that would be too simple an answer. Indeed, it depends on your online activity.
For general use, you can just pick the number 1 VPN JP in my ranking below. And it will allow you to browse the web, send emails, watch YouTube videos, etc. without any problem. Also, maybe you'd like to access Japanese content when you're in the UK. Fortunately, all the providers in the list below have at least a Japanese server!
But if you have specific needs for streaming or for torrents you may want to read topic related articles. Because not all VPN provide the same service. Some might not work with Netflix and other might not allow torrenting. So read these articles to make sure which one is the best for your use:
Finally, a word on free VPNs: Avoid them at all cost! Because they can be harmful to your privacy. Indeed, the companies offering these free services aren't good Samaritans: They're here for the money. And they'll log your online activity and sell your data to the highest bidder. I strongly believe that your privacy is worth more than a few pounds, don't you?
Try ExpressVPN Now
Save 49% + 3 Months FREE (Valid Until December 2023)
How to use a Japan VPN?
In the conclusion of this article, a step-by-step guide to start using a VPN JP. It's generic and very simple. So it should work with most VPN providers.
Choose a VPN provider from the list above
Click on the orange button to access the VPN's official site
Register and subscribe to the VPN service
Download, install, and launch the VPN client – just follow the on-screen instructions
In the software, select a VPN server
Click on the "Connect" button
That's it you're under protection!
This was my guide: Japan VPN: What is the best VPN for Japan 2023? Stay tuned for more articles coming soon.