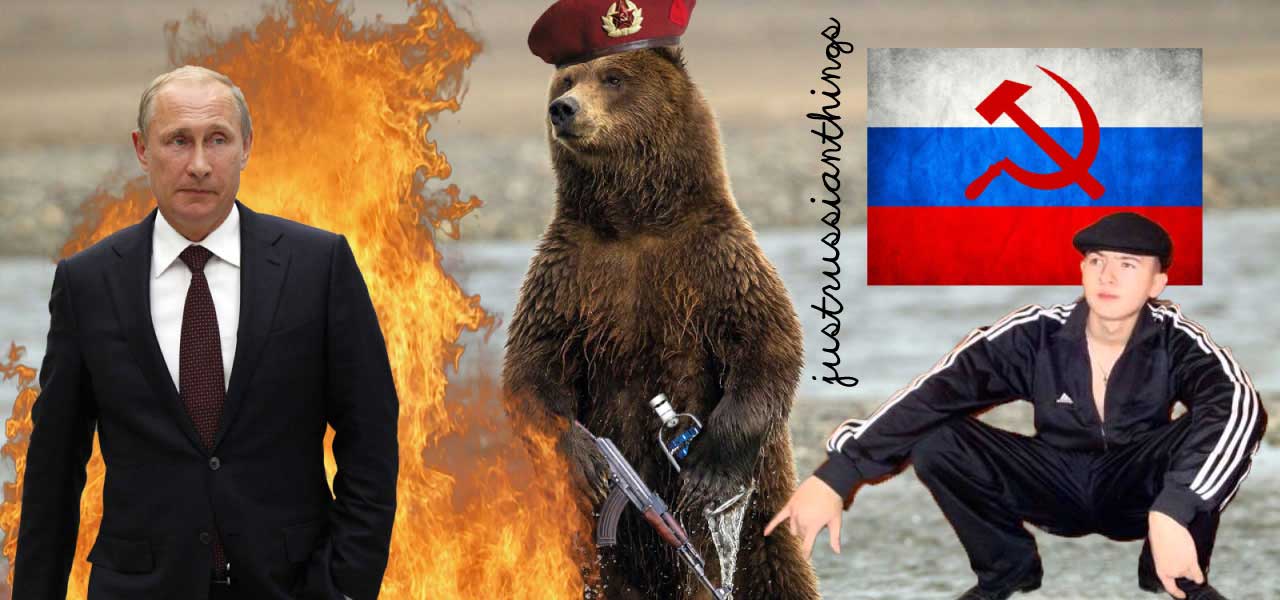 Russia is famous for its matryoshkas, its ballets, its vodka… And its hackers! From the Brexit to the American elections, there's been rumors of hacking from Moscow. Whether it's true or not, Russian hackers' reputation precedes them. So if you plan to travel to the largest country in the world, you'd better protect your devices. And I have exactly what you need: The best Russian VPN!
Try ExpressVPN Now
Look no further, here's the best VPN!
Enjoy unlimited streaming and torrenting, anywhere in the world and protect your privacy online. With this exclusive offer, you can use ExpressVPN 30 days, risk-free!
Do I need a VPN in Russia?
Definitely. But not because there are more threats there than in the UK. Just because you should always use a VPN when you travel. Indeed, on the road, you're exposed to more situations that could be harmful to your privacy. I'm not kidding here, it's a fact.
Yarovaya laws: Russia's Big Brother laws
In the name of his War against terror, President Putin signed some controversial legislative amendments in 2016. And, as you can expect, they're very bad for Internet users and their privacy. I like how the Electronic Frontier Foundation call them: A part of the"Bad Internet Legislation's greatest hits".
So what's it about? Well, it's just another mass surveillance program to QUOTE protect UNQUOTE citizens. As a result, Internet and telecom companies are required to store users' communications and metadata for a minimum of 6 months. And the authorities can access this mountain of data without the use of a warrant.
Basically, all your calls (VoIP, telephone), your text messages, your web traffic, and your emails are recorded. Not bad, right? Also, icing on the cake, you can be prosecuted for failing to report a crime. So if you have suspicions about a terrorist acts and that you don't let the police know, you could spend one year in jail!
But wait, there's more! The harshest legislation in post-Soviet history also requires email and messaging service providers to implement backdoors for the FSB (ex KGB). So Whatsapp, Telegram and other encrypted messaging must include an access for Russian authorities…
The only good news is that the law is not in application yet. But you have only a few months left. Because it will take effect on 1 July 2018.
I could go on with the battle against the https protocol too. But I think you got my point.
Try ExpressVPN Now
Save 49% + 3 Months FREE (Valid Until October 2023)
VPN ban law
Let's talk about a new law about VPN Russia now. Because the authorities know about Virtual Private Networks of course. And they're not too happy that people can use them to bypass censorship… So they're trying to ban Russian VPN.
But it's not that obvious. Indeed, the law forces VPN providers to closely cooperate with Roskomnadzor, the Russian media watchdog. But ultimately, VPN have a choice (sarcastic laugh):
Either they censor sites and content blacklisted by the authorities, to block their users' access;
Or they're shut down.
So VPN are not banned. And it's not illegal to use a VPN for professional or personal use. While some VPN websites have been banned, because they didn't accept the deal, the VPN traffic is still running. Therefore you can still use a VPN for Russia.
But if you're using a Russia VPN, with a Russian VPN server, you should check if your provider has submitted to the requirements of the government… And if it has, you should pick a new one!
Unsecured WiFi networks
After the threats from the government, let's focus on our hacker comrades, who love free Wi-Fi! While I do love free WiFi too, let me remind you how dangerous it is. Because it's so easy for hackers to launch an attack on your device. And you won't even notice it…
Let's say you're at the airport or in a cafe. And you don't have your data connection. Because data roaming is way too expensive! So you pick a network named airport_free_wifi and you connect. Tough luck, you just connected to the device of a hacker, who has access to all your sensitive data. You've been pwned. And you'll see the results in the coming weeks…
So be careful of free Wi-Fi, always! Because you have no idea what the source really is! And if you don't have a Russia VPN, just wait for a reliable place to connect.
Torrenting
The most popular torrent websites are on the blacklist of the authorities since 2016… So you can't visit any trackers without a VPN Russia. Also, it's risky to download torrents there: It's a crime. So if you get caught, you could face a fine (OK), the deletion of the copyrighted files (OK) or jail time (NOT OK).
If you want to download torrents, you need a Russian VPN that is torrent friendly. Don't forget that some providers don't allow their users to use P2P protocol. And they could cooperate with the authorities if in trouble.
Geo-restricted content
I've already mentioned the censorship from the state above. But you'll also face geo-restrictions on the English websites, especially video or music streaming sites. And these are due to economic reasons and TV rights.
Here's a short list of restricted services:
While you may have access to Netflix, which offers a global subscription, you won't be able to watch the British catalogue. And you need one of the best VPN for Russia to unblock this kind of content.
How does it work a Russian VPN?
A VPN is a security tool for your connection. When you connect to a Russian VPN, it creates an encrypted tunnel between your device and the server. It encrypts your data (using NSA-level encryption) and sends it to the server, which de-crypts it for the websites you visit.

So all your Internet data travel through that tunnel. And they're encrypted. As a result, you can keep your online activity private. Because it's next to impossible for snoopers (your ISP, your government, or hackers) to intercept your data and use them.
While they could hack some data between the VPN server and the website, they're anonymized. Because the VPN server allows you to hide your IP address. In addition, it could be the data of any user of this VPN server… So you're a needle in a haystack. And you can browse the Web anonymously.
What's the best VPN in Russia?
For sure it's not a free Russian VPN. Because with a free VPN you can forget about your privacy… Indeed, these providers usually log all your navigation data. And sell them to the highest bidder. If they don't do worse than that. So make yourself a favor and choose a reliable VPN service.
So what if not a free Russian VPN? Well, I'll give you the best overall VPN, which is ExpressVPN. But it will also depends on your online activity. Because if you want to download torrent or stream Netflix, you must make sure your provider allows P2P and unblocks Netflix…
And if you want more choice, here are the VPN I can recommend:
Each VPN on this list will provide you with strong security, military encryption and strict no-logging policy. And if I put them in this ranking, it means that they offer a fast speed, with a Tier 1 network. Also they're user-friendly, because we don't want something complicated, never. For a general use, just pick the one you prefer in the list above.
Furthermore, if you live in Mother Russia you'd better select a VPN with a server in the country. Indeed, you may need to use a VPN Russian IP for local services. So I'd recommend to avoid Cyberghost if that's the case. Because it doesn't have any server there yet.
How to subscribe to a Russia VPN?
To conclude this article on TheBestVPN.UK, here's a step-by-step guide to start using a VPN. As you'll see, it's generic and very easy to do. But I'd recommend to subscribe BEFORE entering the country. Because, as I said earlier, some VPN sites are banned and not accessible there. And you might end up with a VPN that cooperates with the government…
Select a Virtual Private Network from the list above, by clicking on the orange button. Or sign up for my best VPN: ExpressVPN.
Download and install the VPN client on your device. Most providers offer software compatible with all platforms, so you can protect all your devices.
Connect to a VPN server wherever you want (in the UK to unblock British websites).
Once connected, navigate to the website or app of your choice. And refresh the page: It will now be unblocked!
Congratulations! You are now protected everywhere you go!
This was my guide: Russian VPN: The best VPN for Russia to protect your privacy. Stay tuned for more articles coming soon.