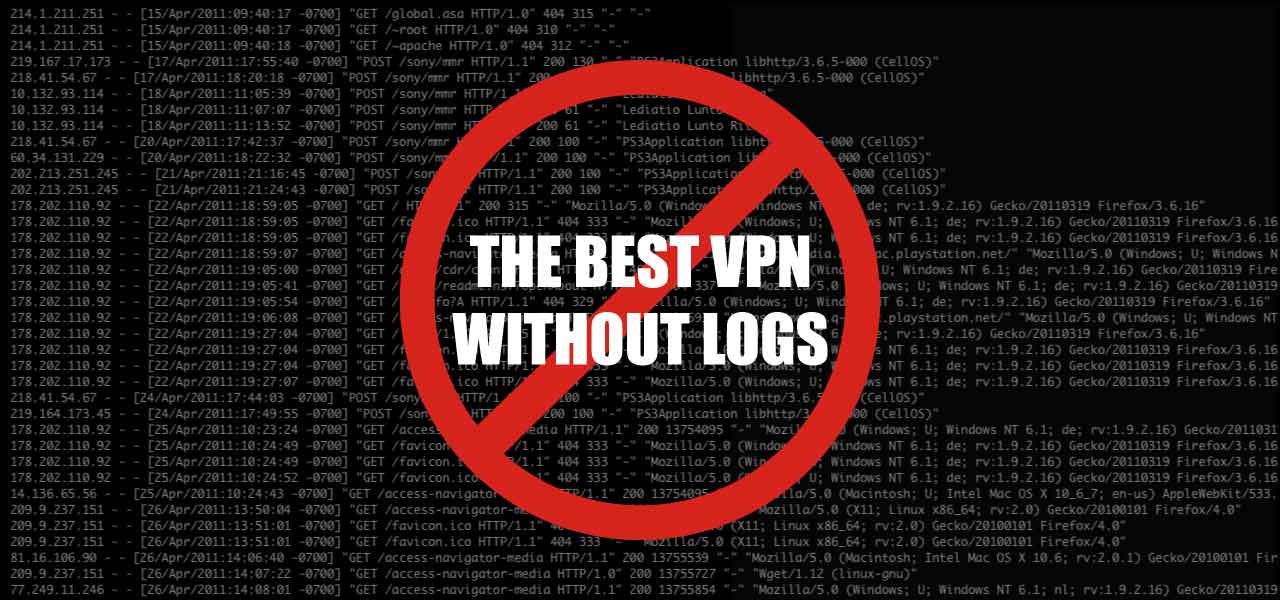 Here you can read about the best VPN no logs. Virtual Private Networks are all about security and privacy on the internet. And you should use one if you want to hide your online activity from your government, your ISP or any other snooper. However, subscribing to a VPN means that all your data transits on your provider's network. Therefore, you have to choose a trustworthy supplier, to make sure that your data remains private. In this article, I'll explain why a no-log policy is important. And I'll tell you what is the best VPN no logs.
Try ExpressVPN Now
Look no further, here's the best VPN!
Enjoy unlimited streaming and torrenting, anywhere in the world and protect your privacy online. With this exclusive offer, you can use ExpressVPN 30 days, risk-free!
Why should you select a logless VPN?
Maybe you've already been using a VPN to watch American Netflix or to access Sky Go while abroad. Or maybe you've finally decided to subscribe to a VPN. And now, you want to know how it can protect your privacy online. Because you've noticed how crucial a logging policy can be – Have you been reading about anonymous torrenting? Just a lucky guess…
To protect your privacy from your government, ISP and snoopers
A non-logging VPN is a must these days, with so many threats to our privacy. To name but a few: Censorship, mass surveillance, online tracking and resell of browsing data.
You have to fight for your privacy, or you will lose it.

Eric Schmidt, Google Chairman
And don't tell me you have nothing to hide! That's plain BS. To quote Edward "Verax" Snowden: "Arguing that you don't care about the right to privacy because you have nothing to hide is no different from saying you don't care about free speech because you have nothing to say."
And he also added that: "You can't give away the rights of others because they're not useful to you." Privacy is a right that you should fight for. Perhaps you don't feel the need to protect it today, but what about tomorrow? And what if it's too late when you need it?
If you browse the net, you're exposed to surveillance from governmental agencies and private companies. That's a known fact, I'm not trying to convince you that the earth is flat here. Governments spy on you "for your own security" and to "fight their war on terror". And companies do the same to sell you stuff and make money.
Unfortunately, there aren't that many ways to protect yourself and your loved ones. While you could choose to simply disconnect from the modern world, I believe it should stay a last resort. And I'd rather recommend you to use a VPN. What's a VPN? A security tool that protects your privacy when you're connected. How? By encrypting all your traffic in a tunnel and hiding your IP address.


Try ExpressVPN Now
Save 49% + 3 Months FREE (Valid Until October 2023)
To protect your privacy from your VPN provider
But selecting a VPN may not be enough: You must subscribe to a log free VPN. Of course, you've read on most providers' sites that they offer VPN without logs. And it's even one of their major arguments to influence your purchase. Indeed, just look at the little collection of screenshots I gathered below! And I was lazy, so I didn't visit all the websites.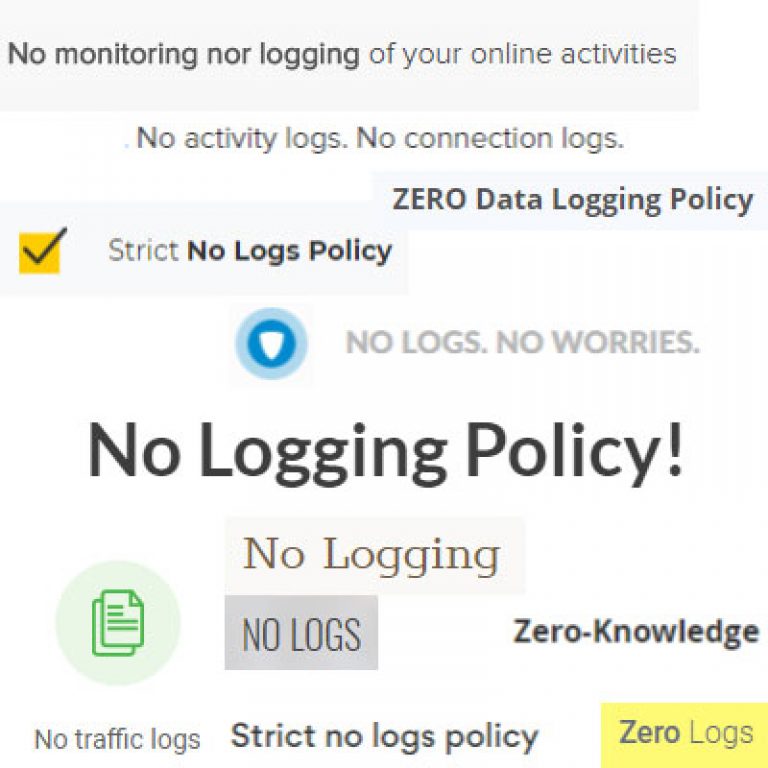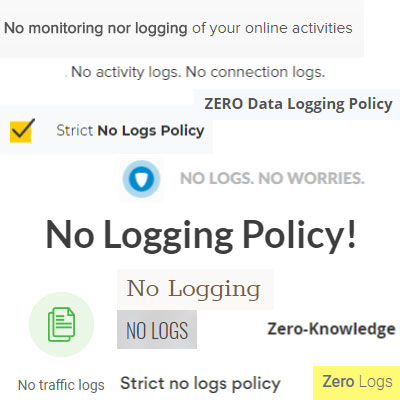 My point is that not all VPN providers will respect your privacy, despite what they advertise. Sorry for deceiving you! Some of them will keep logs which allow them to identify you on their network. And which also allow them to track your online activity.
If you don't choose a logless VPN, then you just shifted from one Big Brother (let's say your ISP) to another (your VPN). And your privacy hasn't been improved a bit. As I said in the introduction, your traffic and all your data go through the VPN network. And of course, the provider has access to your traffic and your data…
What's being logged?
That's a good question. Indeed, I've been talking a lot about logs in this article. But I'm sure you can't really imagine the scope of the data available to your ISP (and in extent to your government) or your VPN provider. Let me open your eyes, dear reader of TheBestVPN.UK!
By your ISP
EVERYTHING! Indeed, your Internet Service Provider allows you to connect to the Internet and knows all about your online activity. Obviously, you've shared your name and your address to start with. So far, so good. But you can get nervous when you realize your ISP can connect you to your IP address. Meaning, your ISP knows:
When you connect
How long you connect
The websites you visit
What you do on the websites
And everything's recorded, by law, for a minimum of 12 months. Read my post on Snooper Charter for more details. However, thanks to HTTPS (an encryption protocol) you can hide what you're doing on the sites you visit… But you're exposed for the rest. And private browsing is definitely not helping here!
Finally, this mountain of data of all users is easily accessible to our government agencies (GCHQ etc.)! So you're an open book for them.
By your VPN
Firstly, you can subscribe to a VPN anonymously, with the use of a pseudonym and by paying with bitcoins. So you can hide your identity from your provider, which is a good thing. Because no one, can't connect you to your online activity.
But your provider can record logs anyway, more or less depending on the country where it's based…. As a rule, we differentiate between activity logs (or usage logs) and connection logs (or metadata logs):
Activity logs contain information on how you use the service: Your traffic and your DNS requests (basically your life online). As a result, you should certainly avoid a VPN that keeps this kind of logs!
Connection logs contain information about your session: When you connect, for how long, where you connect from, etc. While these can be pretty extensive, they shouldn't be related to your IP or yourself. But the less, the better, of course.
Protect Your Passwords
A VPN is not enough, it is necessary to protect your passwords, so read my article on how to protect your passwords in which I give you my TOP 10 of do's and don'ts!
Looking for a password manager? Take a look at Password Boss.
Non logging VPN: Is it a unicorn?
I'm trying to help you find the best VPN no logs here. But does it even exist? Because some providers claim that they couldn't run their services without a minimal amount of log. Indeed, they have to know what's happening on their networks to provide the best service to their users. And guarantee a good amount of bandwidth to all. In addition, they say that any provider pretending a to offer a VPN service no logs is suspicious.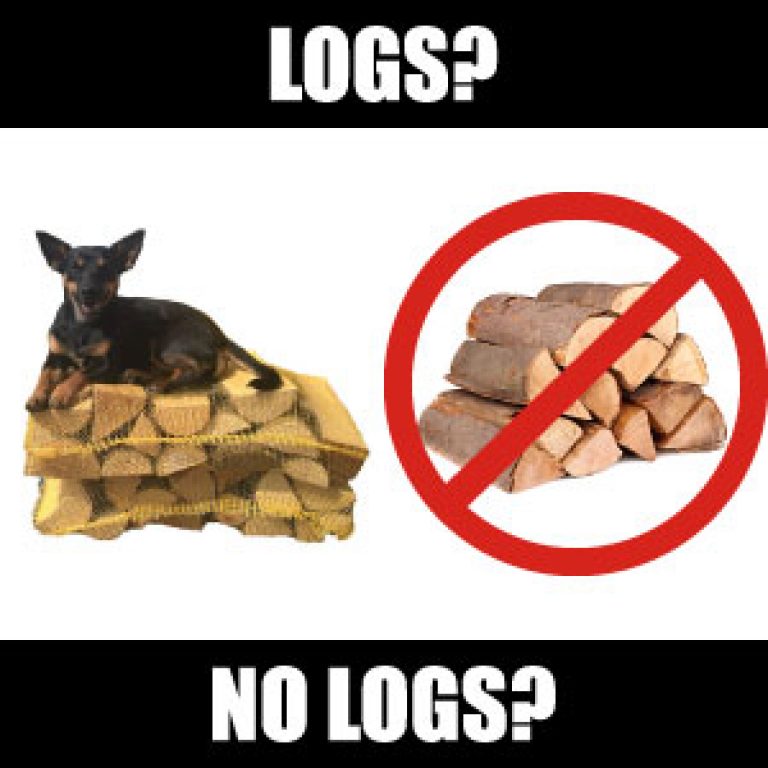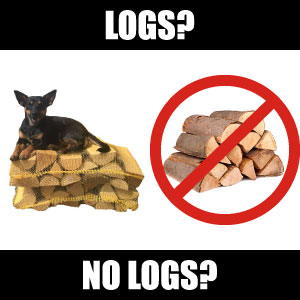 However, some of the most respected names in the industry claim to offer truly no logs VPN. So whose wrong, who's right? It's hard to say at my level, as I didn't run a VPN service myself, just enjoyed their usage. But I believe a VPN can provide a premium service while keeping minimal logs to run their business. Thus protecting the privacy of the users.
Try ExpressVPN Now
Save 49% + 3 Months FREE (Valid Until October 2023)
What's the best VPN no logs?
In conclusion, let me give you my ranking of the best VPN no logs. While we can forever argue if they're really are no logs VPN, they are among the most trusted providers on the market. And this doesn't influence on the quality of their service. So you'll be able to watch HD videos, surf anonymously and even download torrents (check the last point specifically…).
Free VPN no logs
Beware of free logless VPN. Because they're an impossible combination. Indeed, if you don't pay for a service, the provider has to monetize something else. And your browsing data (your activity logs) have a certain value to companies… Therefore, you can expect them to be sold to the highest bidder. And forget about your privacy!

This was my guide: Best VPN no logs 2023: The final list of the best VPN without logs. Stay tuned for more articles coming soon.