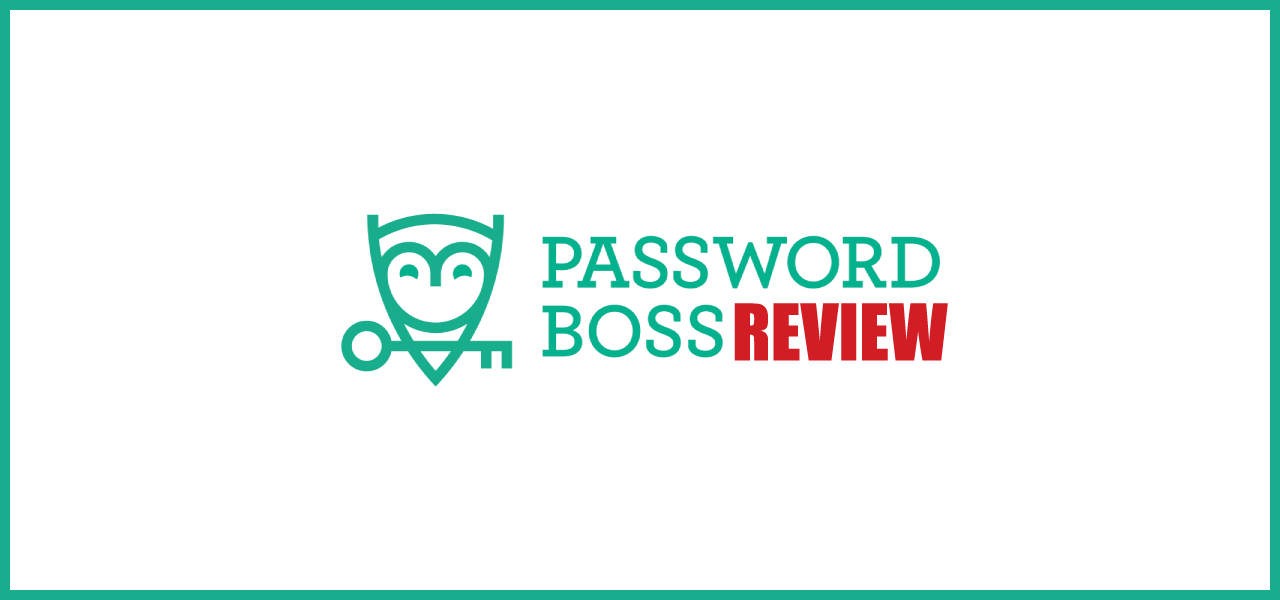 We already have a lot to think about — global warming, the economy, the government — and remembering every single one of our account passwords shouldn't be included on the list. Our various website and app accounts are to blame, but we can't live without them. So how will you manage your passwords without losing a few brain cells by trying to recall all of it? Read this Password Boss review to find out.
If the term password manager is new to you, then this article will help you understand what it is and how it works. It will also walk you through the basics of Password Boss Premium, the software that we will be reviewing here, and if it's a great password manager or not.
What is Password Boss?
A password manager is a software that functions as a storage vault of your account passwords from various websites and apps. It keeps your passwords and automatically fills them out for you whenever you want to log in. This way, the password manager remembers the password for you; no need to remember twenty different passwords for twenty web accounts.
PasswordBoss is a free software that manages your passwords safely plus plenty of great features as well. It also auto-fills personal information fields for you whenever you're asked to fill a form. It can store other important digital documents that require a strong encryption, such as a social security number, bank accounts, credit card details, real estate plans, insurances, and a lot more.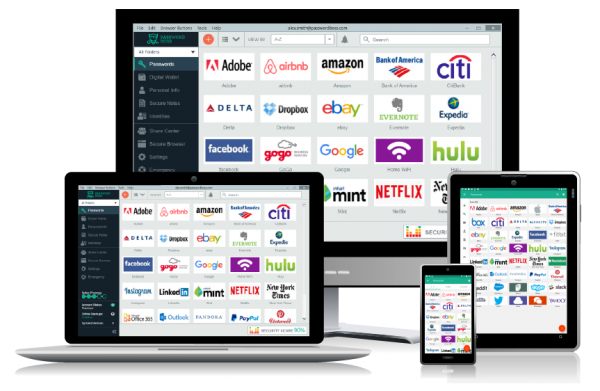 Is a password manager really necessary?
Unless you want to drive yourself nuts from trying to manage all of your website accounts, PasswordBoss is necessary so you can easily manage everything. Some people just write down their passwords on notepads which is a very dangerous thing. It could easily be stolen to open your accounts without your knowledge.
Others are also relying on their browser's auto-fill feature and Remember password for this website option. I'm here to tell you that this is also very risky and it gives you a greater chance of being hacked. Browsers are not encrypted and anyone with the technical know-how can easily intercept your data. They can bait you with a fake login form which your browser automatically fills in for you, and boom. You've fallen into the trap of cybercriminals.
Another risk is that your PC or phone could get stolen. If your passwords are saved in your unprotected browser, all they have to do is turn on your PC, open your browser, and log in to your accounts. It's like you're doing all the dirty work for them.
A password manager with a robust encryption like Password Boss Premium guarantees the safety of your data no matter what happens. A two-factor authentication is needed before anyone can try to snoop in on your computer. Not all password managers have the same level of security, so do your research first before trying out one brand.
Password Boss Premium Features

Supported devices
Suitable to use for Windows, Mac, Android, and iOS devices
Unlimited devices with just one account
Password & storage features:
Unlimited password storage
Unlimited sharing of passwords
Automatic login to websites and apps
Generate a unique password for each website
Save digital records and other important documents
Fast and easy online shopping payment and shipping details
Security features:
Two-step verification
Secure AES-256 encryption
Customer support:
Priority customer support
30-day money back guarantee
These are the features of the Premium version which costs only US$2.50 a month.
How to Use Password Boss?
Downloading and setting up the app is easy to do. Just follow this step-by-step guide of my Password Boss review to learn how to do it.
Downloading and setting up
Go to the PasswordBoss download page and click the red button that says Get Password Boss FREE. The installer will automatically start downloading.

Open the downloaded installer to start the setup wizard. A setup prompt will be displayed. Click Allow to enable the app to make changes in your computer. In the next window, click Install to continue.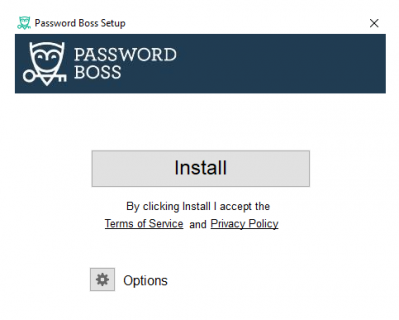 The installation will take a few minutes to finish. Once it's done, click Finish to complete the setup wizard.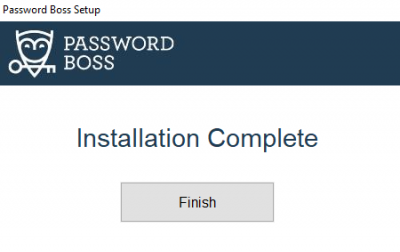 Password Boss free is now installed in your computer and ready to use. It will appear on your desktop as an owl icon. You're now ready to for the next step, which is to create an account.
Creating an account
Imagine that you're Ali Baba in the classic folk tale Ali Baba and the Forty Thieves. Ali Baba didn't need, like twenty passwords to open the cave of treasures. He only needed to say one, "Open sesame," and a whole den of gold and riches. That's what using Password Boss Premium is like. Only one master password is needed for you to access all of your account passwords.
To create a free account, follow these steps carefully:
After installing the app, you will be asked to enter your email address and create a strong master password. Make sure to memorize your master password because you'll need it to access your account. Without it, you won't be able to open your accounts.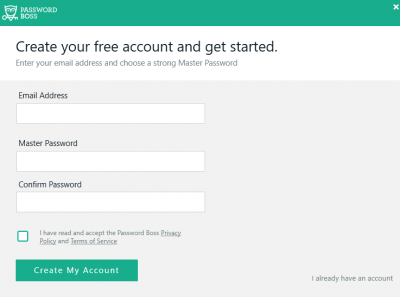 You'll see a confirmation telling you that you have successfully created your account. For the next step, you will have to fill in your personal information. This includes your full name, address, city, state, and zip code. The purpose of this is to allow Password Boss Premium to automatically fill in forms for you using this information.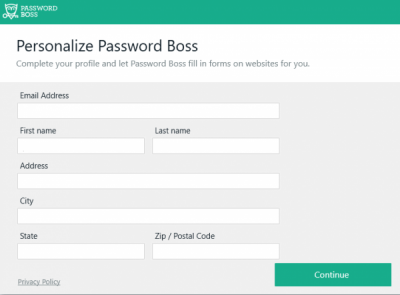 After you're finished filling this up, you can now use PasswordBoss to manage your passwords and store digital documents.
Saving passwords and adding other items
Every time you log in, PasswordBoss will show you a checklist of your progress in setting up your account. At this point, you're already in step two of this list, which is saving passwords from websites and apps.
Click the Save a password option in this window.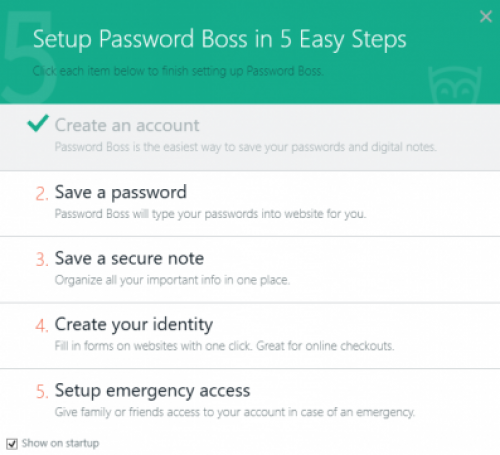 After that, another window will appear with options on what item you'll want to add a password with. You can add passwords for a database, server, email account, SSH keys, Wi-Fi, and others. We'll start with Website first.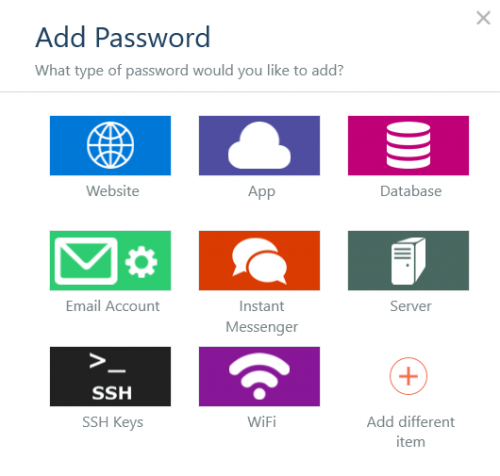 Fill in the necessary fields such as the website URL, name, and your username and password in that site. There's a password strength indicator at the bottom that you can refer to if you want to change your password with something stronger.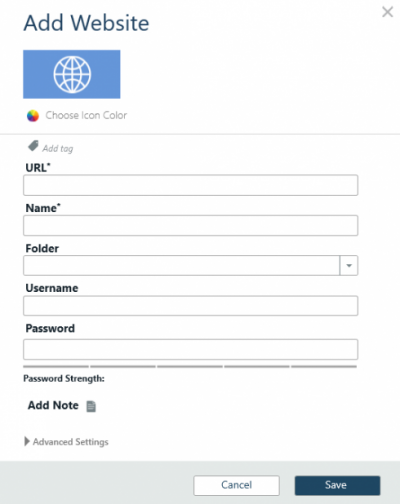 Add more items by clicking the red plus (+) icon on the top toolbar, just above the dashboard. Do the same process for the other items. Just fill in the information needed and click Save.

Other passwords that you can save include bank accounts and credit card details under the Digital Wallet menu. You can also add travel programs, insurance documents, real estate plans under the Secure Notes menu.
Deleting your account
It's almost the end of my Password Boss review. If you don't want to use this app anymore, you can choose to delete it by following the steps below. Take note that once you decide to delete your account, all data that are saved in there will be gone and will not be retrievable.
For PC users, uninstall the software by going to the Control Panel. In Programs, select the submenu Uninstall a program. Find PasswordBoss and right click to uninstall.
After that, go to their portal and log in to your account.
Select My Account then go to Delete Your Account.
Enter the email address for your account then click Next. 
An email will be sent to you with a verification code. Enter the verification code from the email you received and click Delete Account.
Conclusion
I've seen how Password Boss Premium works and I'm impressed with it – it's a great alternative to Dashlane. First of all, it really does organize all of my passwords and saves me the effort of recalling and typing it whenever I log in to a website. I also tried filling out forms and it accurately fills it up for me. The only fields I have to fill out are the very specific ones; the generic fields are good to go.
I also like that it keeps important documents in one place. And that I won't have to search through tons of folders in my PC for something that needs to be submitted. I also tried storing my password-protected electronic bills in there, and I don't have to type in anything whenever I want to quickly view it.
Finally, I hope you've enjoyed my Password Boss review. And that it will help you to decide between Password Boss vs LastPass, to make the right choice of password manager.
Password Boss review: Highly recommended
If you need a password manager, this is definitely a solution to consider. Anyone can easily use it to not only manage passwords but also improve your experience while browsing websites.
PROS
Available on most platforms
Multi-device capability
Military-grade security
Form auto-filling
Secure sharing
CONS
MAC is not supported
No syncing feature on the free version