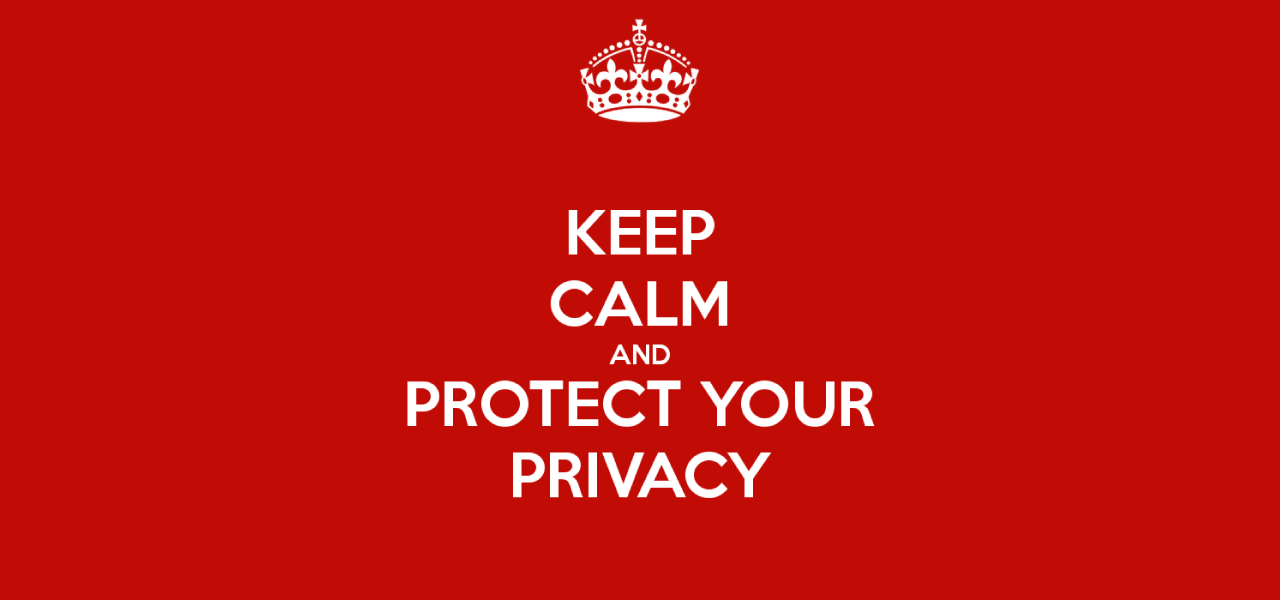 Have you heard of the Investigatory Powers Bill, also known as the Snoopers Charter? Because it's quite a piece of work! Indeed, it gives intelligence agencies and police extreme surveillance powers. And it passed at the end of 2016, without a whimper from people. Therefore it's now too late to avoid it. But it's not too late to protect yourself from government snoopers. And here's how.
Try ExpressVPN Now
Look no further, here's the best VPN!
Enjoy unlimited streaming and torrenting, anywhere in the world and protect your privacy online. With this exclusive offer, you can use ExpressVPN 30 days, risk-free!
Snoopers Charter is now officially part of UK law
Everything happened in 2016. But it didn't get as much coverage as the Brexit. And the consequences could eventually be worse than the withdrawal from the European Union.
The UK has just legalised the most extreme surveillance in the history of western democracy. It goes further than many autocracies."

Edward Snowden
Indeed, the Bill legalizes a whole range of tools for snooping and hacking by the security services. And these tools are unmatched by any other country in western Europe or even the US, where ISPs are allowed to sell users data. Finally, it makes your web history available to almost 50 assorted police forces and government departments.
However, if you are a member of Parliament, a Lord, a member of the regional parliaments or a member of the European Parliament, no need to worries! Because you're exempted from these new spying laws. So you can stop reading now and enjoy a privacy denied to UK citizen.
And if you're unfortunately not part of one of the above categories, well, you're f***ed. Because it almost removes your right to online privacy. And the war on terror counts another victory on European freedom.
I know what you're thinking… They've been doing it for years anyway. And you're right: Security agencies have secretly and unlawfully collected confidential personal data for lustra. But they were doing it illegally. And now they're doing it legally… So sit back, relax and enjoy!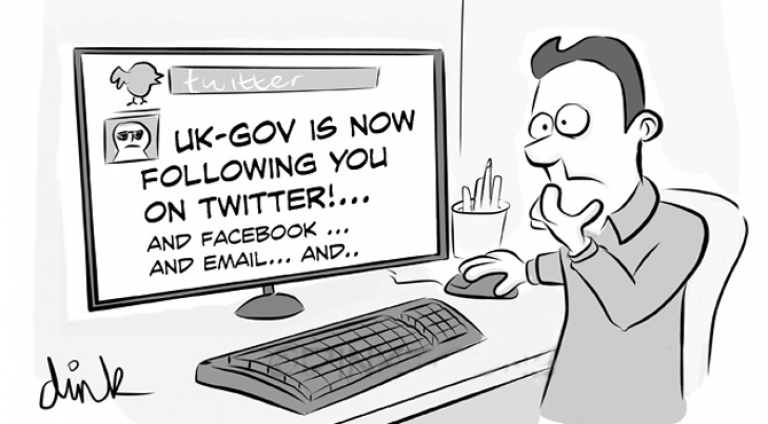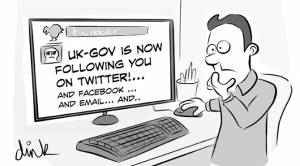 Try ExpressVPN Now
Save 49% + 3 Months FREE (Valid Until December 2023)
Protect your privacy in the UK with a VPN
Indeed, the UK implemented a surveillance that is more suited to a dictatorship than a democracy. And the government agencies can monitor your communications regardless of whether you're suspected of any criminal activity. Therefore you've lost the right to communicate privately.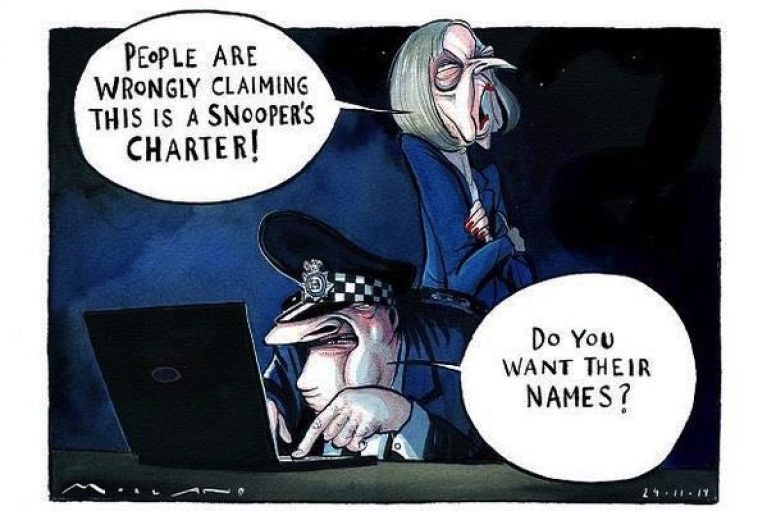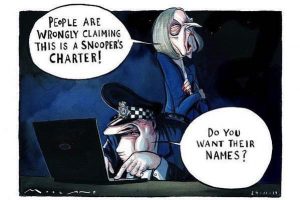 A VPN to protect your privacy and anonymity
First of all, companies created VPN to protect their data on Internet. Indeed, employees connecting outside their office used to access sensitive data in the clear. And snoopers could steal these data, which was a big risk to take.
And it works the same for you. Indeed, when browsing websites, you leave traces of your activity on every site you visit. A bit like a snail leaving slime thread. However the slime thread will never disappear! The risks in your case: Reveal your real IP, your location and your identity, provide snoopers with your bank details, account login details etc. Not to mention giving up your online activity to British security agencies!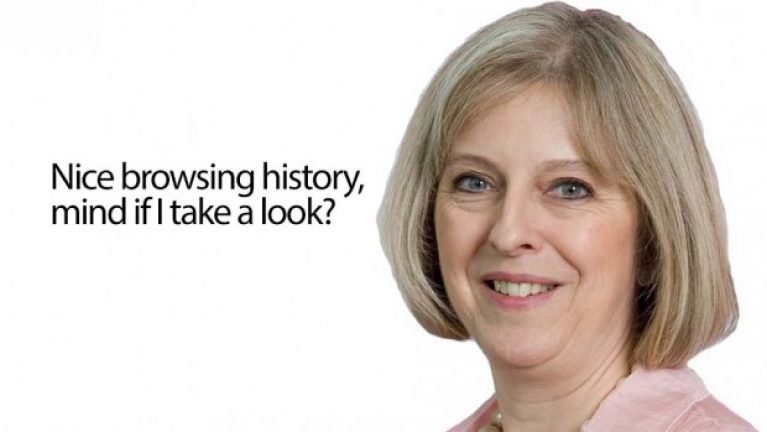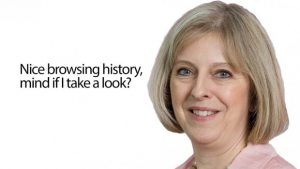 While you could feel secure on internet, protected behind your screen, you're not. But a VPN can protect your privacy, by encrypting your connection. Therefore, you can keep your IP address, your location and your communications private. And the traces you leave are anonymous. So you're browsing anonymously.


Furthermore, a VPN will defeat Deep Packet Inspection performed by your ISP. And avoid any third party to monitor your online activity.
Other benefits of a VPN
So now you can fight Snoopers Charter and get your privacy back. GCHQ and Scotland yard can't spy on you any longer! But if you subscribe to a VPN you can get more than privacy protection. Indeed, take a look below at the best features of VPNs.
Bypass restrictive networks and censorship
Internet should be open. However, there are many countries that implement censorship and restrict internet access to their citizen. And among them the UK, where the Digital Economy Bill (after Snoopers Charter) threatens to ban a huge amount of adult content.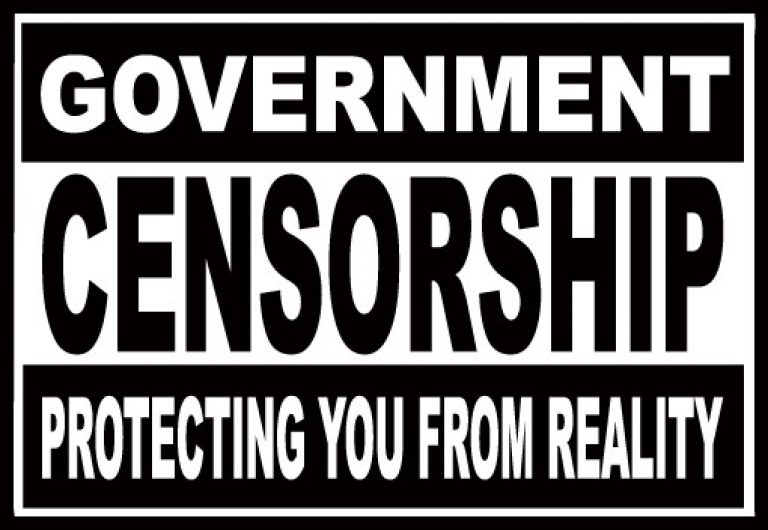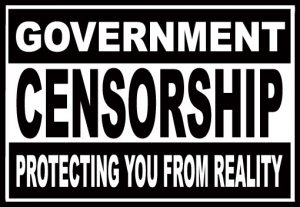 With a VPN you can bypass restrictions and access an unrestricted Internet. Also, what's true for a country is true at work or at school! With a VPN, employees and students can bypass Internet blocks to browse an open Internet.
Watch streaming videos
Because of copyrights, streaming content is often restricted. Indeed, take Netflix for example: You can't watch American Netflix from home. And you can't watch Netflix UK from abroad.
But thanks to a VPN, you can bypass location-based blocks to access global media. For example, if your VPN provider has a server in the UK, you can watch SkyGo abroad. Or any other content restricted to English users.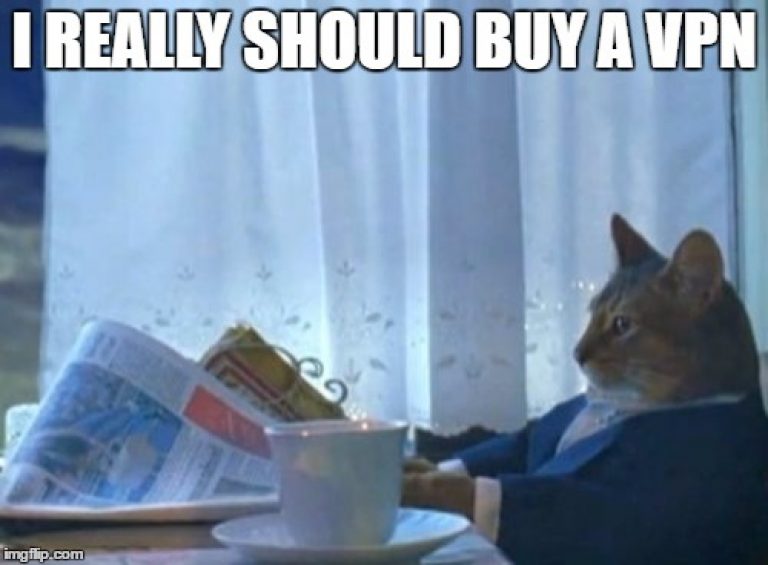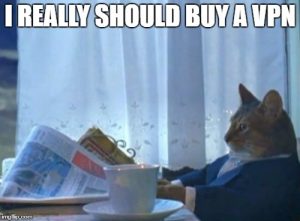 Furthermore, you can increase your streaming speed. Indeed, if you're in the UK, you can connect to a local server to get the best speed from your ISP and from your VPN provider. Because VPNs provide a specialized and faster bandwidth than your ISP.
Finally, you can defeat throttling from your ISP. Indeed, ISPs shape your traffic and tend to limit your speed depending on your activity. Especially when you want to download torrents. But also when you want to watch streaming videos.
Use P2P protocol and download torrents
As you know, major torrent sites are blocked and the UK. Because most ISPs don't like their users to torrent. In addition, they manipulate your traffic to slow it down. Or they can simply block the access to the P2P protocol. And that's a pain in the a** when you want to download content via P2P, even legal one.
But a VPN will bypass any P2P block that your ISP is implementing. So you can torrent at full speed, no matter what your ISP like or not!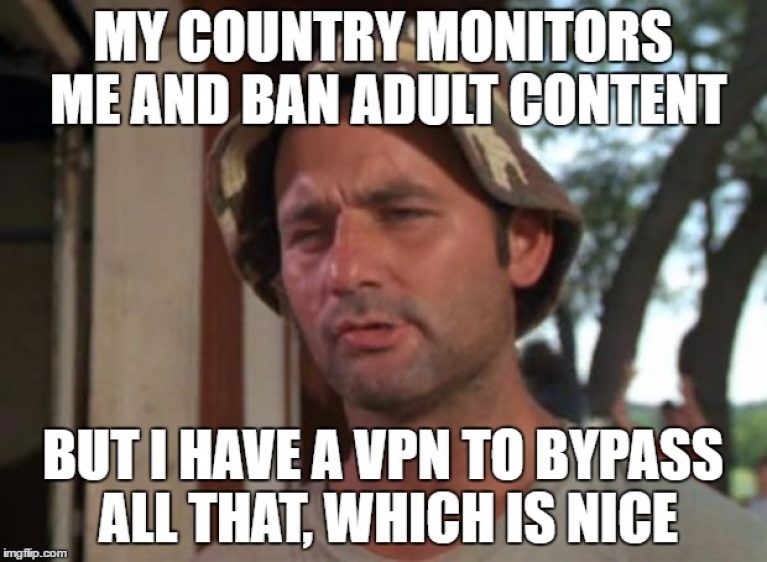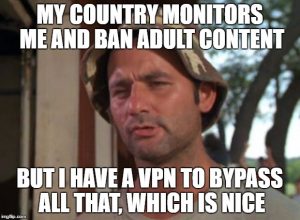 Furthermore, torrenting is not without risks. And a VPN allows you to torrent anonymously. Some VPN clients even offer a kill switch to protect you against DNS leaks while torrenting. The software monitors your connection. And if the connection drops, then the VPN stops all your Internet traffic. Until it can get the connection back.
Protect Your Passwords
A VPN is not enough, it is necessary to protect your passwords, so read my article on how to protect your passwords in which I give you my TOP 10 of do's and don'ts!
Looking for a password manager? Take a look at Password Boss.
The best VPN against Snoopers Charter
While you can easily find VPN services online, you must select one that protect your privacy in the UK. And if you're wondering which VPN service to choose, then take a look on the list below. Indeed, with these VPNs your privacy will be safe. And even if snoopers can intercept your data, they'll only get encrypted useless data!
This was my guide: Snoopers Charter: Investigatory Powers Bill ends all privacy! Stay tuned for more articles coming soon.