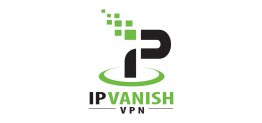 IPVanish VPN Review and pricing
IPVanish VPN has been in the VPN market for over 15 years now. It's widely renown for its extreme secure connection (NAT Firewall included in all packages), its high speed (most gamers choose this VPN to play online), and its simplicity of use! Let's review IPVanish VPN now.
IPVanish VPN, a fast and secure VPN for gamers
As many other gamers, I turned to IP Vanish in order to play some of my favourite online games (CS, Diablo and WoW among other). Unfortunately, I don't have the time to play anymore because of my work and thanks to my family. But this is another story, let's focus on the important here: the IPVanish VPN review.
In some countries, governments have banned online gaming, which is then blocked through broadband filtering. In some internet cafés or hotels around the world, the people in charge decided to block the ports for certain types of traffic (for example, the ports used by online gamers), to save bandwidth. At home, your ADSL provider may have inserted a block or a restriction on the broadband if you use the internet to download or play games online. Did you notice that when you're playing an online game and internet is slow, yet at the same time you can still surf other website normally? You know what I mean…
The provider IPVanish is not only great for surfing anonymously, it's ideal to access restricted game servers and to avoid the broadband limitations for P2P and torrents. IPVanish encrypts your exit data using super fast servers, Private Net tier 1 – one of the fastest on the market.
IPVanish: Plans and pricing
As most other VPNs, IPVanish offers different promotions throughout the year. Click on the picture to get the latest promotion! All their plans are attractive in terms of pricing. The monthly plan is very competitive and the yearly price plan is, once again, the most economical. You can try their service risk free for 7 days with their money-back guarantee. If you don't like it, you can easily cancel the subscription and get a full refund.
Summary sheet for IPVanish
| | |
| --- | --- |
| Traffic data | Unlimited |
| Net Type | Private |
| Encryption | Military 256 bit |
| Server switches | Unlimited |
| Servers | 500+ |
| IP address | 40 000 + |
| Protocols | OpenVPN, PPTP & L2TP/IPsec |
| Supported devices | PC (Windows, Mac, Linux), Android, iOS, Compatible routers (click here to see) |
| OpenVPN supported | Support for SSL-based OpenVPN protocol cwith 256-bit data encryption. |
| Support type | 24/7/365 complete |
| Money back guarantee? | 7 Days |
| Covered countries | 60+ countries |
| Multi login | 5 simultaneous login |
The VPN IPVanish in details
A user-friendly interface
The interface of the VPN software IPVanish presents no frills. You can interact with the menu on the left of the software.
From the Dashboard we have 3 tabs:
Dashboard: To watch in real time where you are connected (safe with IPVanish, not safe without a VPN)
Diagnostics: To see your connection logs (IPVanish doesn't save these logs and neither does your computer)
Settings: To tweak your app
Settings, maybe too simple?
It is possible to customize only a few options. You can set whether the service will start automatically when the PC starts and which sever you wish to have as default, that's it. IPVanish decides what services to start automatically or not. This is certainly enough for normal users but maybe a bit light for advanced users who prefer to make some further customization.
There's a lovely touch for the advanced VPN users. As with HideMyAss, it is possible to change the IP address automatically every selected minute or by manually clicking on the button.
IPVanish: How to find the right server?
IPVanish offers over 40,000+ IPs on 500+ servers in 60+ countries. You can select the server you want:
By Use : There is a similar function on PureVPN. At the moment there are only 4 choices available: The fastest server, the fastest US server, the fastest Canadian server and the fastest UK server
By List : A list of nations is shown with the latency ping (one of the few VPN that has left this as default). You can order the list by Ping, Nations, Time requested for the connection and latest used
By Map : You can select a server VPN directly from the map… very easy to use
No logs policy
IPVanish has a policy for no logs, meaning it doesn't save anything, at all. there is no filtering, so you can download any file using torrent or P2P without any problems or restrictions. However, remember not to perform any illegal acts from the country where you live. If you know what I mean.
NAT Firewall
The VPN package includes a NAT Firewall which means IPVanish will protect you from all malware during gaming (some gamers try to slown down your connection… really) and block malicious login attempts to your IP address. Always stay safe!
Protection of your anonymity during a disconnection
This is a default option for your security. If internet is down for a few seconds, it will cut your VPN connection so IPVanish will prevent the transfer of data to internet until your VPN connection is active again to make sure there is no breach in the protection of anonymity.
[offer_product]
IPVanish VPN Review: Excellent
IPVanish is another great VPN solution. It is recommended for people who want to play online and need a high speed and secure connection. It is suitable for all those want to watch streaming and download torrents. And it's affordable.
---
PROS
High speed connection
UK and USA are well covered
Native app for iPhone and Android
P2P and BitTorrent allowed, with no logs
Affordable pricing
CONS
Few configuration options