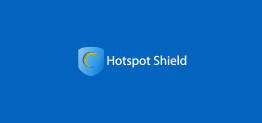 Hotspot Shield | Review and cost
Hotspot Shield is famous worldwide. Why? Because it provides a free VPN service which is very easy to use. But is the Californian VPN reliable ans suitable for all? Indeed, the location of their headquarters has to raise suspicion. Since the USA is part of the Five Eye countries and is an enemy of the Internet… Let's review Hotspot Shield in details now.
Hotspot Shield, a minimalist VPN for beginners
A Dutch friend of mine, who's not an experienced user, is using Hotspot Shields. So I was curious to know the reason behind his choice. And I discovered that he found it on Google, after reading a review on a Dutch website. Since millions of people use this VPN, I decided to give it a try too.
And the first thing I noted is their great marketing strategy. Indeed, they clearly focus on casual users. People (like you maybe?) who want a plug and play VPN service. Because for them, the only thing that matters is to unblock restricted websites and protect their privacy. And they don't want to know how a VPN works. No worries, I can totally understand that point of view.

Even more, I think that beginners using a VPN have even more merit to subscribe to a VPN and install it on their devices. Because they're aware of the risks on the Internet. And they find the corresponding solution.
I already mentioned the risks of free WiFi in my article, many times. And these beginners represent perfect targets for snoopers and hackers. So, a VPN is really dedicated for them. And with a secured connection, they can connect anywhere without concerns.
Furthermore, Hotspot Shield offers Android and iOS native apps. And those are really simple to use! Because you don't even have to choose a server to protect your mobile, the app manages this for you.
Hotspot Shield: Plans and pricing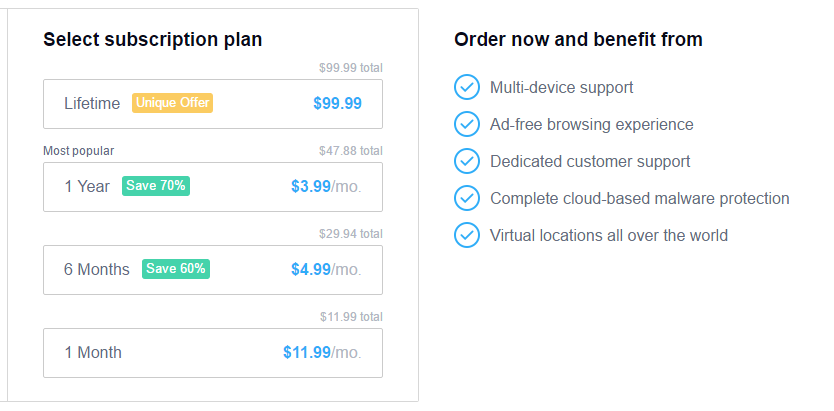 Let's start with Hotspot Shield free VPN: Indeed, on their website you can download and use their VPN for free. While the free version only offers an American server and limits streaming access, it's a very good way to try their service. And the most annoying thing is that ads pop up regularly on top of your screen, asking you to subscribe.
If you want a VPN to watch American Netflix, you'll need to upgrade to Elite membership. Despite a server in the US, streaming is restricted on the free version. And it would be too good to be true otherwise!
Hotspot Shield generally offers 3 packages: With a monthly, bi annual or annual payment. And you can get up to 70% discount with a yearly subscription. When I write this review, they offer a Lifetime subscription!!! For about £80 only. And that's quite a deal. But as usual, click on the image above to visit their website and get the latest promotions.
Summary sheet for Hotspot Shield
| | |
| --- | --- |
| Traffic data | Unlimited |
| Net type | Private |
| Encryption | Military 256 bit |
| Server Switches | Unlimited |
| Server | N/A |
| IP Address | N/A |
| Protocols | OpenVPN (but it's hard to find the information) |
| Supported devices | Windows, Mac, Android, iOS |
| OpenVPN support | No |
| Type of support | Ticket, mail, chat (only with Elite subscription) |
| Money back guarantee? | 30 days |
| Covered countries | 20 |
| Multi Login | 5 |
The VPN Hotspot Shield in details
HotSpot Shield is oriented towards people who aren't tech savvy. Therefore there aren't that many details to review. Because it's just a simple client for people without knowledge of VPN.
Minimalist interface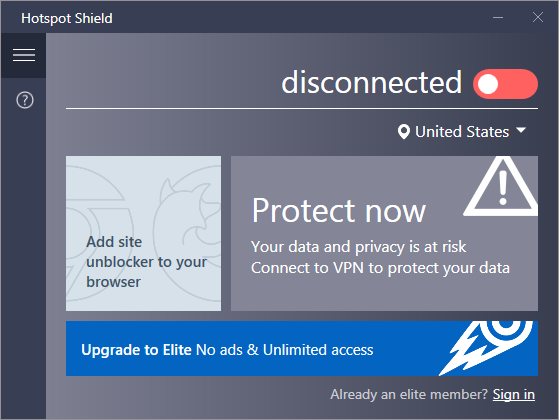 As I said, a client that is easy to use for people without question on how it works… Once you launch the software, you'll now that you're disconnected. And to connect, either click on the switch or on the Protect now button. That's it, you're connected!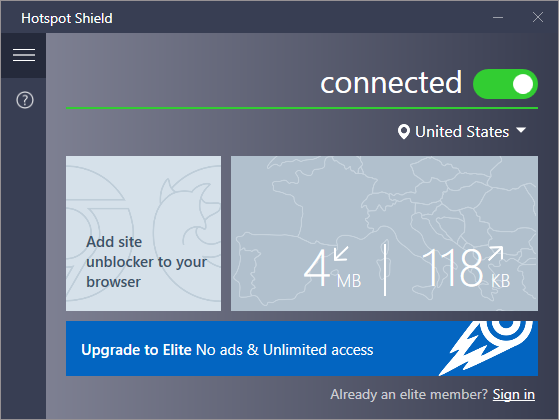 While you can access the list of countries, you can only connect to the US server with the free version. I kind of like the fact that we can see our upload/download statistics on the client. Because not that many providers show this.
Settings, the strict minimum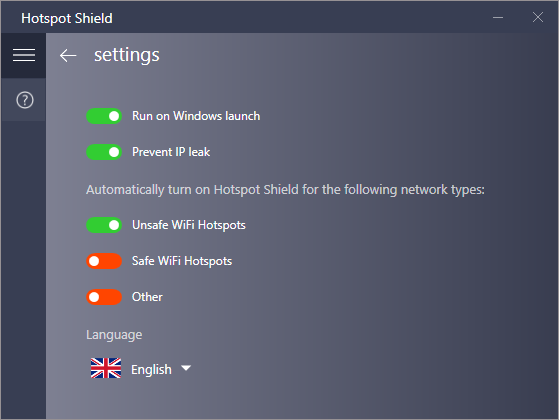 The settings menu of Hot Spot Shield is really limited. BUT I really appreciated that the IP leak and Unsafe WiFi features are enabled by default. Because these are important and casual users may not even know about these!
Multi-login
While Hotspot Shield VPN is user friendly, the management of your devices may be a bit hard to grasp. Indeed, their system is not really simple. Because you have to install the free version in order to upgrade to Elite membership. and you can't just create an account on their website.
When you subscribe to Hotspot Shield, you get access to your customer's space. And from there you can see the devices you linked to your account. While you can connect up to 5 devices with Elite, you have only 1 simultaneous connection with the free version.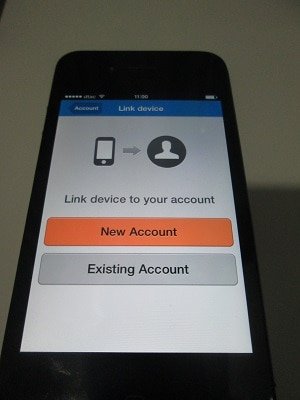 As a result, if you want to connect multiple devices with your Elite membership, you have to install their native app. And from the app you'll be able to select Link This Device. Also the device will appear on the website as linked to your account.
This process is
different from other VPN providers
!
Indeed, you can connect 5 devices that belongs to you. But you can't share you login details with your friends and family to share the costs of the VPN…
Native apps for mobile
The very good news is that the mobile application is very simple, both for Android and iOS. And, even if the user is a noob, it's not a struggle to connect to this VPN on mobile.
With the Elite membership, you can select your server. And then the options are very similar to the PC client. Finally, the only difference stands in the App List tab. Indeed, you can decide to start Hotspot Shield automatically when you launch an app.
Hotspot Shield Review: Good
Hotspot Shield is a plug and play solution for basic users. It is suitable for all those who want to encrypt at low cost, to watch streaming TV and download torrents on all their devices without limits. Don't expect too much on the settings.
---
PROS
High speed connection
Native app for iPhone and Android
P2P and BitTorrent allowed
User friendly
CONS
Few countries covered
No options