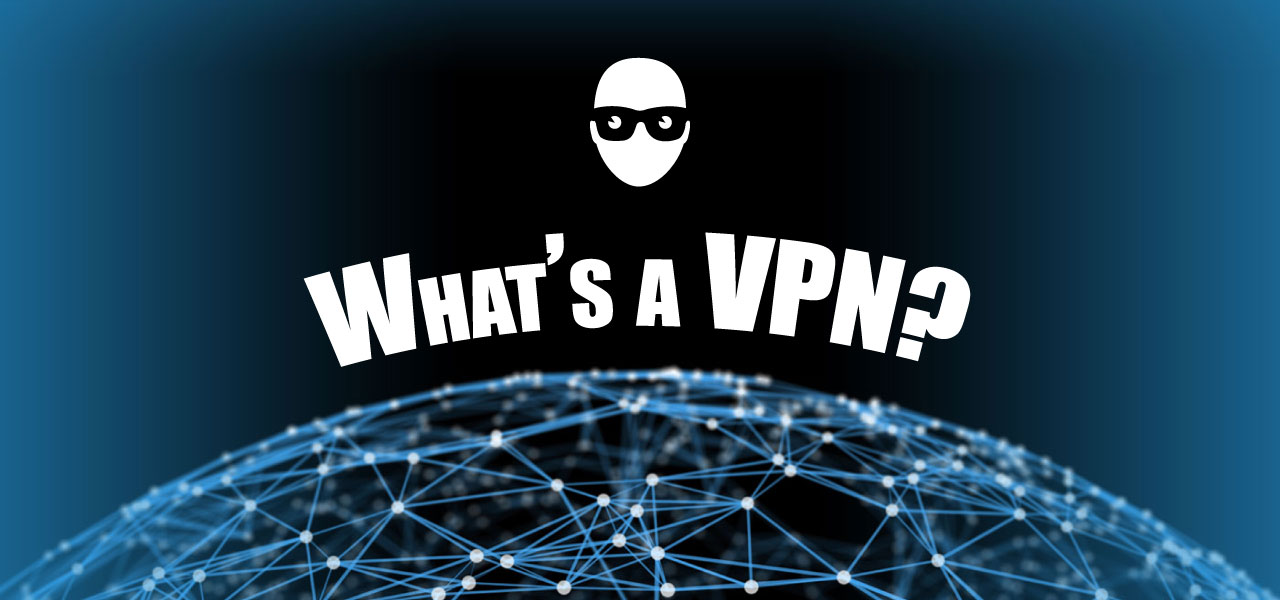 I told you already: I want to make it simple for you to find your way in the VPN world. So today is the first lesson of our VPN class. What is a VPN? I'll try to make it concise and precise. And at the end of this article, you should know what a Virtual Private Network is. Maybe you'll not know exactly how a VPN work. But you'll get the general idea. Now, everyone stop talking and look this way please.

What does VPN mean? Do I need one?
Let's start with the beginning, the VPN definition. What is a VPN connection? According to Wikipedia (yes, even teachers use Wikipedia, what do you guys think?), a virtual private network (VPN) extends a private network across a public network, such as the Internet. It enables users to send and receive data across shared or public networks as if their computing devices were directly connected to the private network.
It doesn't really help, does it? Now let's find a better way to put it. We're talking about a network. And this network is virtual. Because it establishes a virtual bridge between a user (you, for example) and a server (located anywhere on earth). And this network is private. Because to get access, you need to have an account with login credentials (username and password).
So you connect to a server and then this server connects to the Internet for you. That's it.
VPN and security
Ok, I understand that your missing the point. But I'm not done yet. A bit of history now. Does anyone know why we created VPNs? A clue: It has to do with business… Nobody?
At the origin, companies created VPNs to protect their communications. Because there are simple ways to intercept data traveling to a network. Data interception is commonly used in corporate espionage. And there are increasingly simple methods to intercept data traveling to a network. Have you heard of MAC spoofing and Firesheep for example? Two solutions to hack information.
That's why a VPN offers an encrypted connection, from point A to point B. A VPN is using encrypted data transmission and tunneling system to securely route the data between these two points. Back and forth. In conclusion, all your data is encrypted and protected.
VPN and privacy
Security sounds good, right? What about privacy? Good news: Privacy is increased with a VPN! When you use a VPN, the service replaces your IP address with the one from the server where you connect. And you can connect to all the servers from your provider. Therefore you can have many different IP addresses. For instance, you may live in London, but with a VPN, you can appear to live in New York.
So, when you're using a VPN: First, no one can intercept and use your data. Second, nobody can know what websites you're visiting.
VPN and censorship (geo-restricted content)
But wait, there's more! And it's related to privacy method above. Indeed, if you can connect to IP addresses in any country, it means you can unblock all the geo-restricted content from the country you connect to. Let's say you want to watch American Netflix from your home in Leeds. Without a VPN: Impossible. But with a VPN, you can connect to an American server and get access to US Netflix!
And it's the same the other way round. If you're on a trip in China, with a VPN you can watch UK Netflix from abroad or watch The Grand Tour online. You can unblock content and you can also get access to censored websites. Like Facebook or Twitter.
Most journalists use a VPN to bypass censorship when they're away. They can keep their freedom on Internet that way.
To summarize, with a VPN you can: Protect your data and you privacy and access websites and content that are usually restricted.
What is a VPN: The protocols
There are several protocols available today. The most common protocols are:
PPTP: One of the first protocols (it's been around since Windows 95)
L2TP/IPsec: One of the most secure protocols with a tunnel
OpenVPN SSL: The most flexible an popular open source protocol
I won't cover the protocols in this article. There are many things to say about these and they have their own article here: the VPN protocols.
The VPN providers
More and more people are using a personal VPN, as more interactions (buying, selling, dating etc.) transition to the Internet. This is the reason why there are so many choices when it comes to VPN providers.
Some companies offer free VPNs, while most of them require a subscription. And all their networks are different. Each network has specific characteristics (speed, simultaneous connections, firewall, cost, server location…).
BE CAREFUL WITH FREE VPNs
! Nothing is really free in this world… If you know what I mean. They could
collect your data and browsing habits
for commercial purposes or worse. Or they could
sell your bandwidth
. Or they could also
use you for a botnet
. With a free VPN, you would do yourself more harm. Now that you've been warned:
Use a free VPN at your own risk
On this website, you'll find all the information you need to choose the best VPN. I review and compare VPNs that I personally tested. Just read and select the one that matches your needs. You can find below my 3 favorite VPNs. They offer robust servers, proven security, free software, and unmatched speed.
Now you know what is a VPN connection and what does VPN mean. You have a simple VPN definition.
This was my lesson: VPN 101: What is a VPN? Stay tuned for more articles coming soon.
Privacy is a right, protect it!
If you are genuinely interested in thwarting the tracking efforts of your ISP, your government and other advertisers, you should read the articles below: