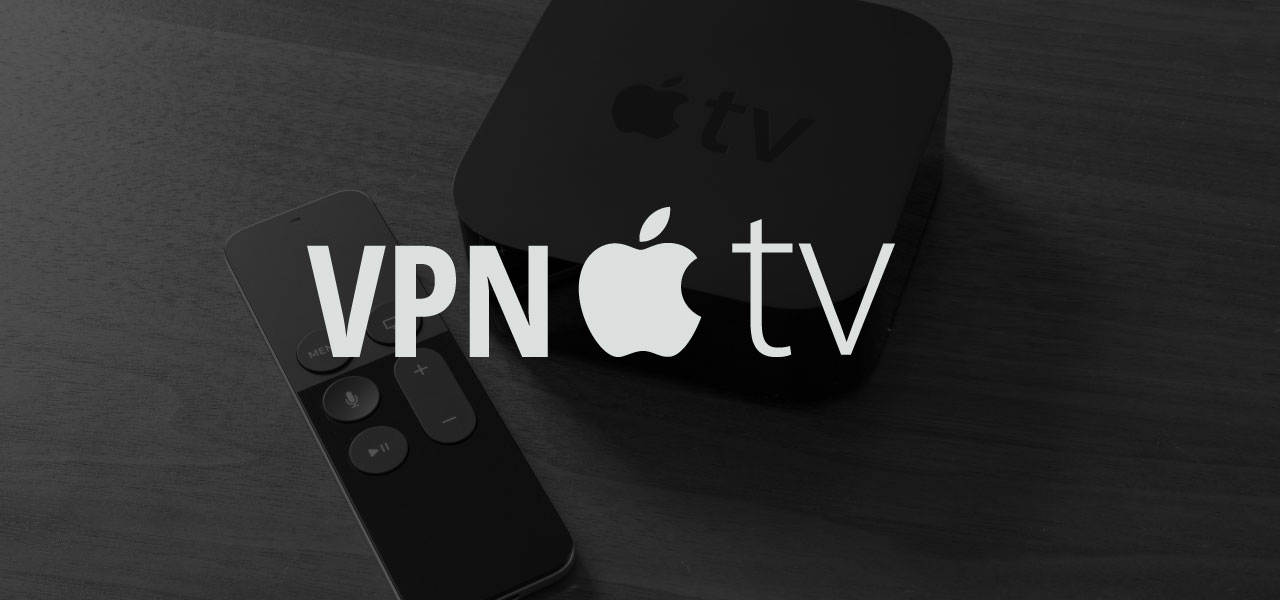 Apple TV is a micro-console designed by Apple Inc. – pretty obvious Sherlock. And it's just a digital media player you can plug on your TV. Once connected to your network, it can receive data from different sources. It can be your computer, your phone or most of the popular streaming channels including Netflix, Hulu, Youtube etc. And then the device can stream the content to your screen. So let's focus on how to setup VPN on Apple TV.
Try ExpressVPN Now
Look no further, here's the best VPN!
Enjoy unlimited streaming and torrenting, anywhere in the world and protect your privacy online. With this exclusive offer, you can use ExpressVPN 30 days, risk-free!
What makes the Apple TV unique?
The fourth-generation Apple TV is available on the market since October 2015. And it's been updated by Apple regularly to offer new features and apps.
Latest rumours
Apple is currently testing the fifth-generation Apple TV. While there shouldn't be any revolution, it should be capable of streaming Ultra HD 4K videos.

Video streaming
The Apple TV latest generation is fully integrated with all the popular TV and online streaming channels. Therefore you can watch your favourite TV shows and movies from different channels. Sports, news, cartoons, weather updates, you can watch it all from your Apple TV.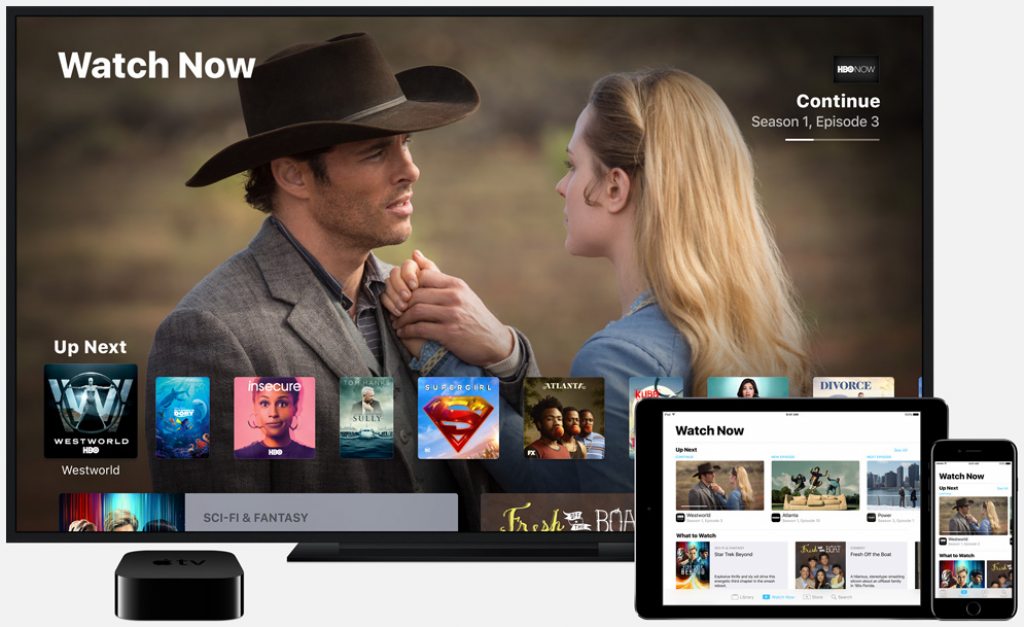 However, you can only access content restricted to your own country. As a result, to watch American Netflix, for example, you will need an Apple TV VPN.
Try ExpressVPN Now
Save 49% + 3 Months FREE (Valid Until December 2023)
Music streaming
Because your Apple TV is linked to your iTunes account, you can listen to your music and podcasts from the official apps. Furthermore, you can also subscribe to music streaming services like Apple Music or Pandora.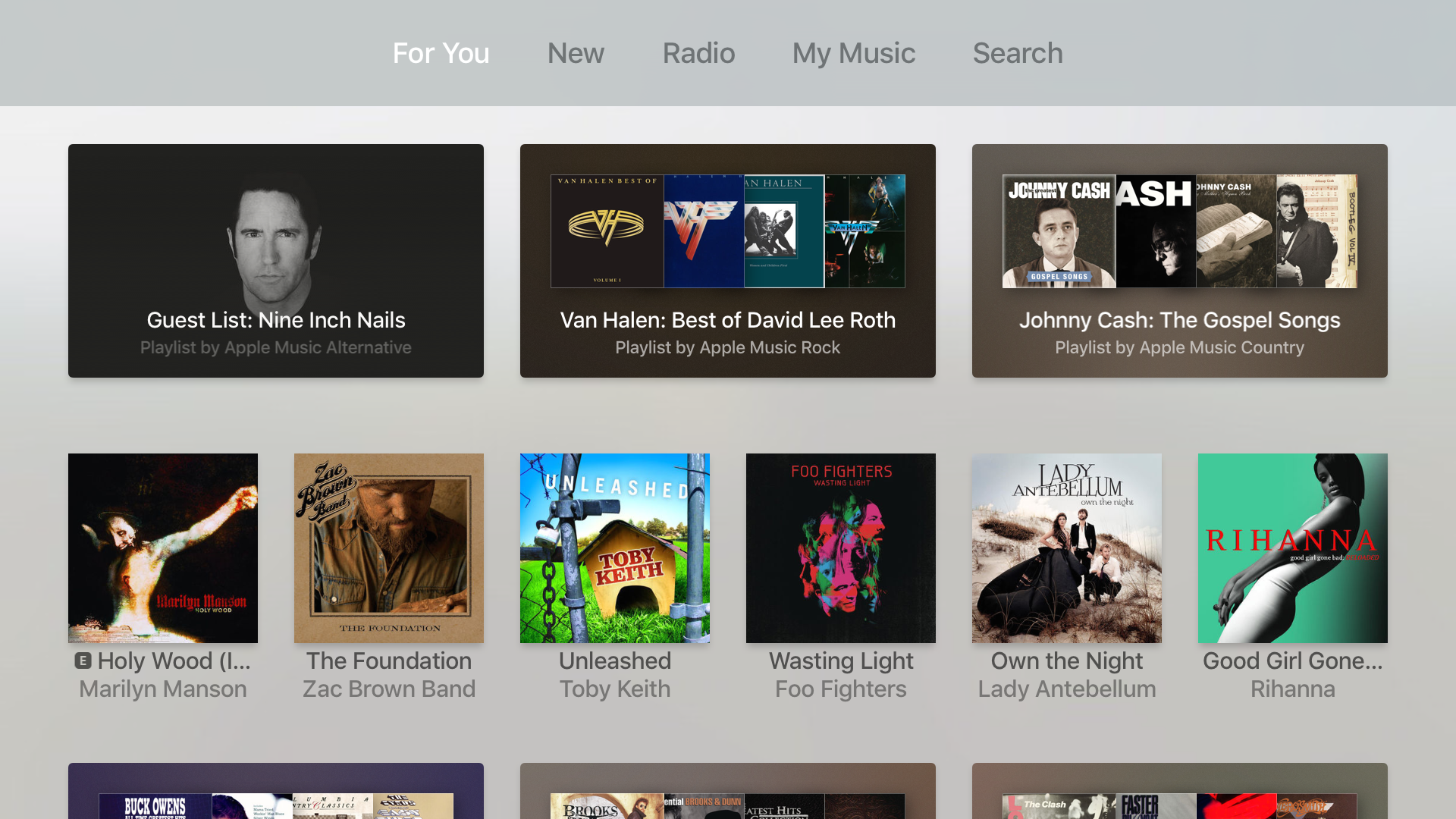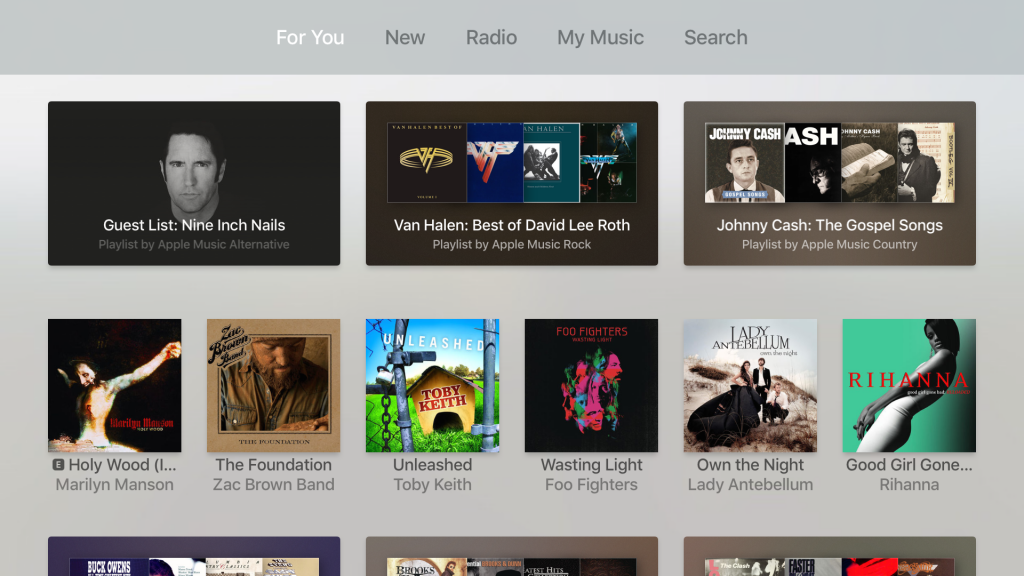 Hence you can enjoy playing songs on your home cinema. Which is perfect for a party. And you can control what's streaming directly from your phone!
Gaming
Apple TV users can also download apps and games from the tvOS App Store. So, you can find similar apps. And games too. Some games use the Accelerometer and Gyroscope along with the touchpad of the Siri Remote Control. And others can be played with your phone, tablet or wireless controller.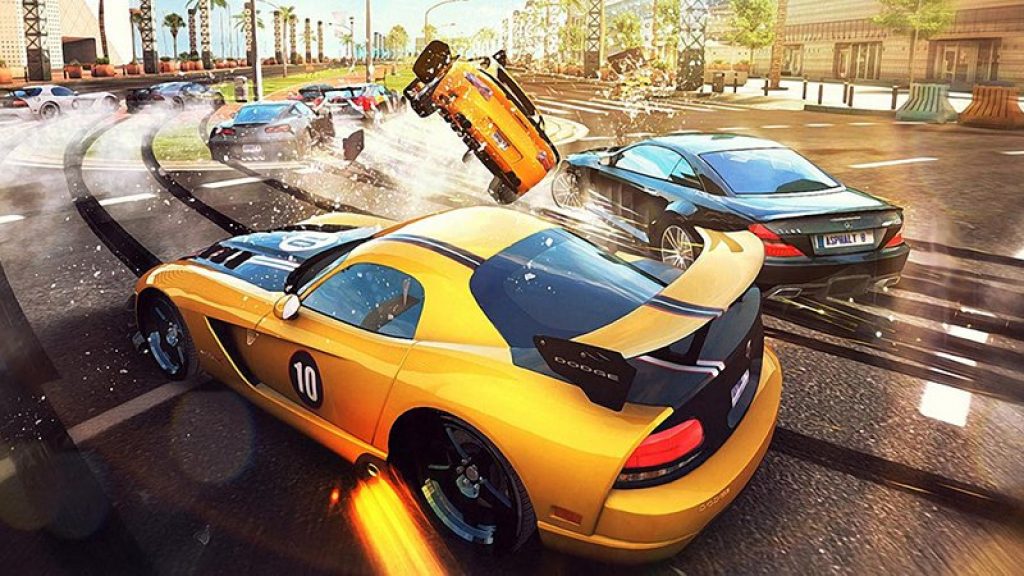 Some of you will be happy enough with it that they won't need any other "real" gaming device. But if you already own a console, I bet you'll stick to it for playing!
Why do you need a VPN Apple TV?
Because you should use a VPN on all your devices. Period. Indeed, a VPN is the only protection available when you connect any device to a network. So, let me remind you some of the benefits of a VPN.
Protect your privacy online
When you're using your Apple TV, you leave traces of your activity on every website/app you visit/use. Despite being anonymous, the sum of these traces may lead snoopers to your real IP, location and identity.
But a VPN for Apple TV will encrypt your connection. Therefore, your IP address, your location and your communications remain private. And third parties can't monitor your online activity. So you're browsing anonymously.
Bypass network censorship
Internet should be open. However, if you're in a country named enemy of the Internet, you know the Internet's far from open. And many countries implement censorship and restrict internet access to their citizen.
But with a VPN you can bypass restrictions and access an unrestricted Internet. Therefore you can use your apps and visit sites normally from anywhere.
Watch streaming videos
Due to copyrights, streaming content is most often restricted to some locations around the world. Indeed, I'm sure you know you can't watch American Netflix from your Apple TV at home.
But thanks to a VPN, you can bypass location-based blocks to access global media. As a result, you can unleash your Apple TV to stream content from any country (where your provider has a server).
Furthermore, you can increase your streaming speed. Indeed you can defeat throttling from your ISP. Therefore you can enjoy your Internet connection with the best speed.
The best VPN for Apple TV
Before choosing the best VPN for Apple TV, it's important to consider a few things. Indeed, you'll need a VPN with servers in the UK and the USA for sure. But also in Australia, Canada or any country where you wan to unblock content.
Also you need to make sure your provider offers high speed. Because you need to be able to watch HD videos, stream music or play games without buffering.
In order to help you make up your mind, I prepared a list of VPN below. And I consider that these are the best Apple TV VPNs. Read my VPN reviews for further details.
How to setup VPN on Apple TV?
AppleTV has no built-in VPN client, so there's no app for that… Therefore, setting up a VPN on Apple TV depends on how you're connecting to it. And it can be tricky sometimes. So here are different methods to configure a VPN on Apple TV.
Setup the VPN on your router and connect your Apple TV
Get a VPN subscription
To setup VPN on Apple TV, you need to get a VPN on Apple TV subscription first. Just pick a VPN from the list above and subscribe on their website.
Setup the VPN on your VPN Router
Second thing is to setup your VPN router. Because you already have a VPN router, right? Otherwise, here are some router brands I recommend:
DDWRT
Asus
Belkin
Tomato
TP-Link
D-link
Netgear Genie
Pfsense
Synology
So, you need to setup your VPN account on your VPN router. And this part shouldn't be too difficult. Because most VPN providers will have how-to guides on their website. Due to the numerous routers available, I don't have a step by step process for you.
Connect your Apple TV to the VPN router
The first time you turn on Apple TV, the setup should automatically prompt you to connect to a wireless network, after you set the default language. And then you just need to select the correct network and type in the password.
However, if you need to switch network, go to Settings > General > Network > Configure Wi-Fi. And then select the correct network and put in the password. That's it!
Try ExpressVPN Now
Save 49% + 3 Months FREE (Valid Until December 2023)
Setup the VPN on your PC and connect your Apple TV
Get a VPN subscription
To setup VPN on Apple TV, you need to get a VPN on Apple TV subscription first. Just pick a VPN from the list above and subscribe on their website.
Install the VPN on your PC
Download, install and run the VPN app on your PC. Simply enter your username and password and connect to a server.
Convert your PC into a Wi-Fi hotspot
As soon as you have chosen your VPN provider and installed it in your PC, it is important to use an Ethernet cable to connect your PC to the Apple TV. If Operating System is Windows, open the control panel and go to network and sharing center and select the Network and Internet. You are advised to change adapter settings and you will be presented with various options to choose from. If you are looking for an OpenVPN connection, then look for TAP-Win32 Adaptor V9 option. It is also important to select the sharing tab and check the option allows other network users to connect through this computer's internet connection. After following all these steps, restart your device and it should work perfectly for you.
This was my guide: Setup VPN on Apple TV: What's the best VPN for Apple TV? Stay tuned for more articles coming soon.