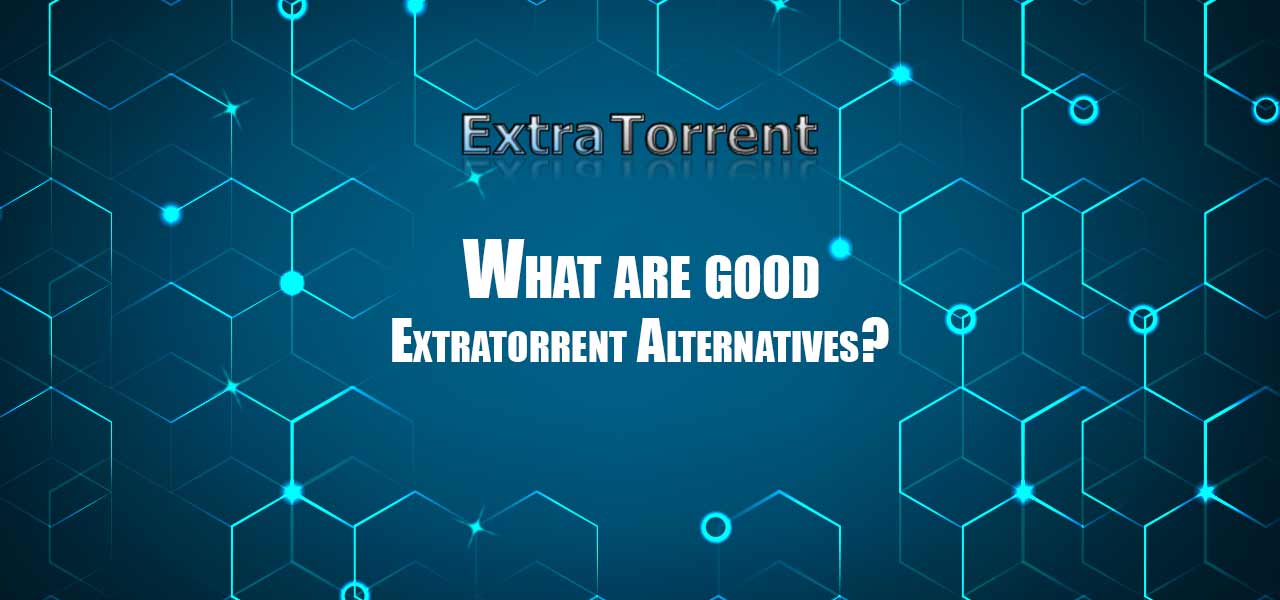 In the good old days, Extratorrent was a haven for people who love to download torrents. Generally, torrenting is legal as long as the files are not copyrighted and are meant for public dissemination. However, if you're downloading copyrighted material without the owner's permission, that's an illegal act that is punishable by law. In this article, you'll discover the best ExtraTorrent alternatives as well as the best ExtraTorrents proxy to use.
Try ExpressVPN Now
Look no further, here's the best VPN!
Enjoy unlimited streaming and torrenting, anywhere in the world and protect your privacy online. With this exclusive offer, you can use ExpressVPN 30 days, risk-free!
So where is ExtraTorrent?
The internet's most popular torrenting site, ExtraTorrent.ag or otherwise known as ExtraTorrent, shut down last year due to serious domain issues. However, this isn't the first time that this happened. Because the original ExtraTorrent has been defunct another year before that. Users were shocked to find out that ExtraTorrent.ag no longer displayed the site. Instead, it landed to a generic website with security warnings.
Created way back in 2006, ExtraTorrent exceeded the performance of its first competitors. This is why it stayed as a favourite among the BitTorrent community all these years, garnering millions of daily visitors. It boomed alongside Pirate Bay, which is still going stronger today despite experiencing some downtimes every now and then. However, in May 2017, the ExtraTorrent legacy all went up in smoke, leaving only a note that read:

ExtraTorrent has shut down permanently. ExtraTorrent with all mirrors goes offline. We permanently erased all data. Stay away from fake ExtraTorrent websites and clones. Thx to all ET supporters and torrent community. ET was a place to be…

Did people stay away from fake ExtraTorrent site?
Sadly, no. Maybe it was the hope that the people's favourite torrenting site has been built again. Hours after ExtraTorrent.ag was shut down, plenty of fake ET websites that claim to be the original popped up in the interweb. The original ExtraTorrent is still unavailable as of today. Fortunately, there are various ExtraTorrents alternative if you're looking for reliable torrenting sites.
ExtraTorrents alternative torrenting sites
Another torrenting veteran, The Pirate Bay (otherwise known as TPB) is a crowd favourite among the BitTorrent community. Unlike other torrenting sites that only contain torrents of movies and TV shows, TPB is like a one-stop-shop for your torrenting needs. It boasts various files available for downloads, such as software, games, music, movies, and TV shows.
This website also had its fair share of legal problems. In 2014, their headquarters was raided which forced the website to shut down. They have bounced back after the incident with the same well-indexed site since then. Today, it still shuts down occasionally but it works well after a day or so. If you're looking for a torrent indexer that carries a wide array of files, then the TPB will work well for you.
Another popular ExtraTorrents alternative, 1337x also carries various torrent files. If you can't find what you're looking for in TPB, then this website probably has it. What sets it apart from TPB is that it has more X-rated content, even allocating a whole category for it. Nevertheless, it's also organized and well-indexed as the former.
This website has a more sophisticated interface and lesser ads. It has also been flitting from one domain to another, and we don't know how long it'll hold. But as of writing this article, 1337x is still fully-operational and ad-free, so you might want to check this website out as well.
Better known as YIFY, YTS.ag is the best torrent site to go to if you're specifically looking for movies. It doesn't have any other torrent files available, but it's popular for carrying HD, low bitrate copies of new releases. Other websites even use YTS.ag as a source in their file indexing.
The original YIFY website was shut down a few years back due to legal issues. It was then updated to YTS, then YTS.ag. Hopefully, this website will not be taken down since it's a good source for high-definition movies that are hard to find in other torrenting sites.
If you find it too much of a trouble to download files, Popcorn Time will be your savior. Instead of downloading magnet links using a torrent client, you can watch movies directly using the Popcorn Time client. No more waiting until the download is finished, because you can stream it and have more time to make popcorn (hence, the name of the website).
Try ExpressVPN Now
Save 49% + 3 Months FREE (Valid Until December 2023)
Stay protected while torrenting with a VPN
People who have experience with torrenting know the risks of downloading unprotected. If you go to a torrenting website directly, your IP address will be exposed. Other people can also see your location as well as your internet service provider. When ET was still up and running, I always advised my readers to use an ExtraTorrents proxy whenever they are downloading files. And to do this, you have to subscribe to the best VPN, so you can do ExtraTorrents unblock and safe download.
Since it has been taken down, do you still need an ExtraTorrents proxy? Definitely yes. You still have to get one. You're just as vulnerable as you are using any torrent site. Check out our VPN recommendations to see which one will suit your needs.