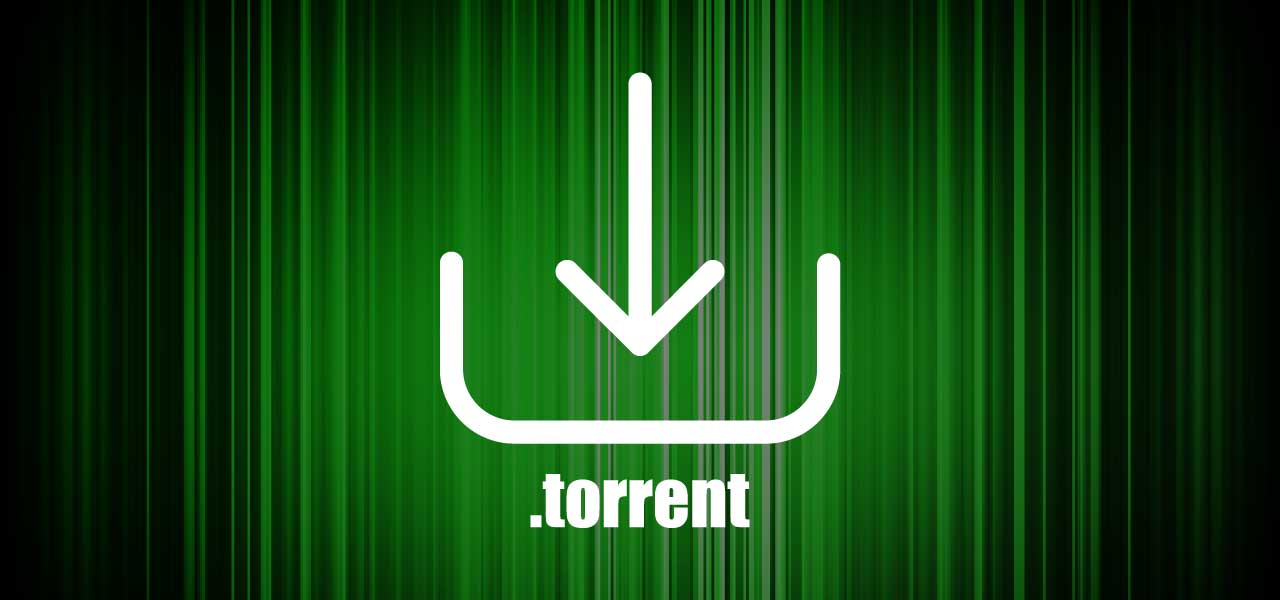 Despite their bad reputation, torrents are not illegal. And they're an efficient way to share large files with your family and friends. Or to download big files like movies, games, and series episodes. But in order to download torrents, you need to use a torrent program. Good news is: You won't have to pay a shilling to get the best torrent client! So let's review the choices available on the market.
Try ExpressVPN Now
Look no further, here's the best VPN!
Enjoy unlimited streaming and torrenting, anywhere in the world and protect your privacy online. With this exclusive offer, you can use ExpressVPN 30 days, risk-free!
Pro tips from Al
No matter what BitTorrent client you decide to choose, you should always use a VPN when downloading. Because your IP address is in the clear and available to all seeds and peers… So take a look at the best torrent VPN I reviewed.

Best torrent client
The following software will allow you to open .torrent files (for the BitTorrent protocol), turning your PC into a node of the P2P network. And if you wonder where to find this kind of files, try on Pirate Bay or Kickass Torrents, for example. Some of them also have magnetic links available. While connected to the network, you're downloading files from users who already own them. That's easy to understand. But you're also sharing the files you've downloaded with other users, bit by bit. Indeed, the goal of P2P is to share. So that's why there's a ratio indicated on each file or on each session that you launch. And your ratio should always stay above 1, meaning that you've uploaded at least as much as you've downloaded. It's generally considered good form to share back the equivalent amount of traffic as the original file size… So do it for the community!
Criteria to look to find the best torrent program
I have probably looked at every single popular torrent site. And there are some features that set the best torrent client apart from the others. When it comes to file sharing and downloading, you want the process to be smooth. Therefore, the best torrenting program will provide you with an intuitive user interface. Thus, instead of dealing with streaming videos online, you can easily find what you're looking for with the built-in search and download them in incredibly high quality.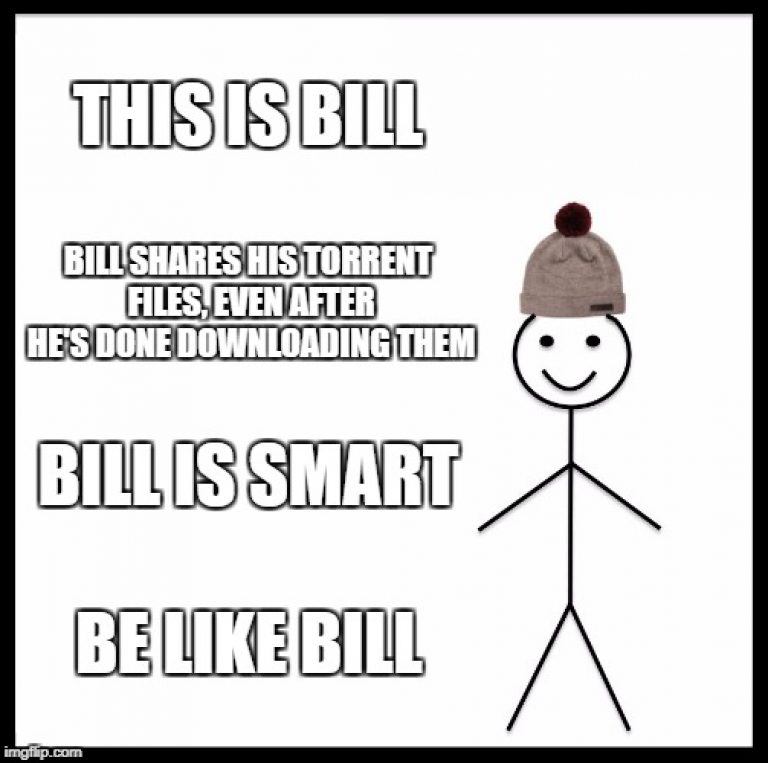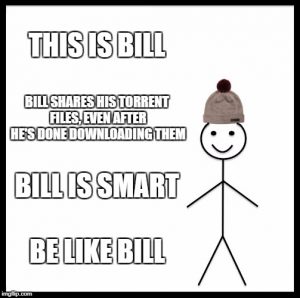 Choosing the best torrent downloader is important, of course. But setting it up correctly is importanter (pun intended)! If you want to achieve anonymous torrenting, follow the instructions I compiled. Bill also know how to set up his torrent program the right way to protect is privacy. Bill is really smart. BE LIKE BILL!
Now let's get back to business. Here's my list of the top BitTorrent clients for Windows, Mac and Linux:
1. qBittorrent (the best torrent client)
qBittorrent is labeled as a modified version of µTorrent and Vuze. But without all the annoying advertising or any other crapware! It's an open-source program in which you can sort your files and download them depending on your own priority. Also, its built-in media player allows you to play the files directly from the client, without needing to locate them in your download folder. This torrent client will appeal to former uTorrent users, who are looking for a new but quite similar client. To be honest, it's the best torrenting program for me. And you can really remain anonymous (with the right settings).

---
PROS
Free
Ad-less
Lightweight
Anonymisation ready
CONS
Fewer extensions than others

qBittorrent
The qBittorrent project aims to provide an open-source software alternative to µTorrent. And it's developed by volunteers on their spare time.
Until recently, Transmission, the best torrent downloader for Linux, wasn't available on Windows. But there's finally a version for Microsoft's OS! So you should really give it a try. This torrent client is all about lightness and simplicity. But the minimalist interface may also be a cause of trouble when you have to handle many files… However, if you want to download torrents quickly and easily, Transmission is made for you!

---
PROS
Free
Ad-less
Full featured
CONS
Not easy to handle many files

Transmission
Transmission is an open source, volunteer-based project. And it's designed for easy, powerful use. So goods, it's Ubuntu's default BitTorrent client.
Released back in 2006, Deluge has been in the industry for over a decade now. Despite being light, Deluge offers many functions. Among the top features, you can enable private torrent downloading, encrypted downloads, bandwidth adjustment and proxy support. So it's a very good torrent client. Its web interface is intuitive and easy to use. Finally, if a feature's missing, you can add it with a plugin.

---
PROS
Free
Ad-less
Expandable via plugins
CONS
Doesn't support RSS feeds
Doesn't have an embedded file manager

Deluge
Deluge is a lightweight, free software, cross-platform BitTorrent client. And it's been designed to run as a standalone app and as a client-server.

Vuze (formerly Azureus) is one of the oldest BitTorrent client on the market. While it used to be a completely open-source software, it's not anymore. Indeed, the dev team added new proprietary features to improve the software… Also, it's not lightweight any more… Thanks to plugins, you can really customize your experience with Vuze the way you want it. But be careful, because it will use a major chunk of the memory of your device… Still, Vuze is still one of the best torrent software, famous for its RSS subscription capability. And for giving users the option to download the torrent files via VPN!

---
PROS
Free
Expandable via plugins

Vuze
Vuze claims to be the most powerful BitTorrent client on earth. In addition to torrents, it allows users to view, publish and share video content on their channels.
I couldn't write about the best torrent client without mentioning BitTorrent, the own torrent client from the eponymous company. While you could expect it to be right at the top of my ranking, it's not. Mostly because it's rivals offer better features. And they don't try to trick users (except Vuze…) to install extra software from the setup. If you don't pay attention, you'll not install one extra software, but two! While you can use this client to download torrents (it will get the job done), I'd recommend to pick another one from the list!

---
PROS
Free
Lightweight
Download scheduling
CONS
Ads (possible to remove them in paid version)
Crapware

BitTorrent
As the first client written for the protocol, BitTorrent is the original BitTorrent client, but it's not the best BitTorrent client...
Don't forget to use a VPN!
Now that you know which is the best torrent client, you should use it with a VPN. Indeed, you're exposed when downloading files with this protocol. So even if you're not downloading copyrighted files, which you shouldn't, people can track your activity. You can find both free torrent clients and VPNs — or at least free versions — so you will be able to test whether or not they fit with your needs.
Privacy is a right. And you should protect it. While some VPN don't allow torrent and P2P on their servers, the following ones do. And they provide a great service. Therefore, do yourself a favour and subscribe to a VPN before torrenting.
This was my guide: Best torrent client: What's the best torrenting program available? Stay tuned for more articles coming soon.