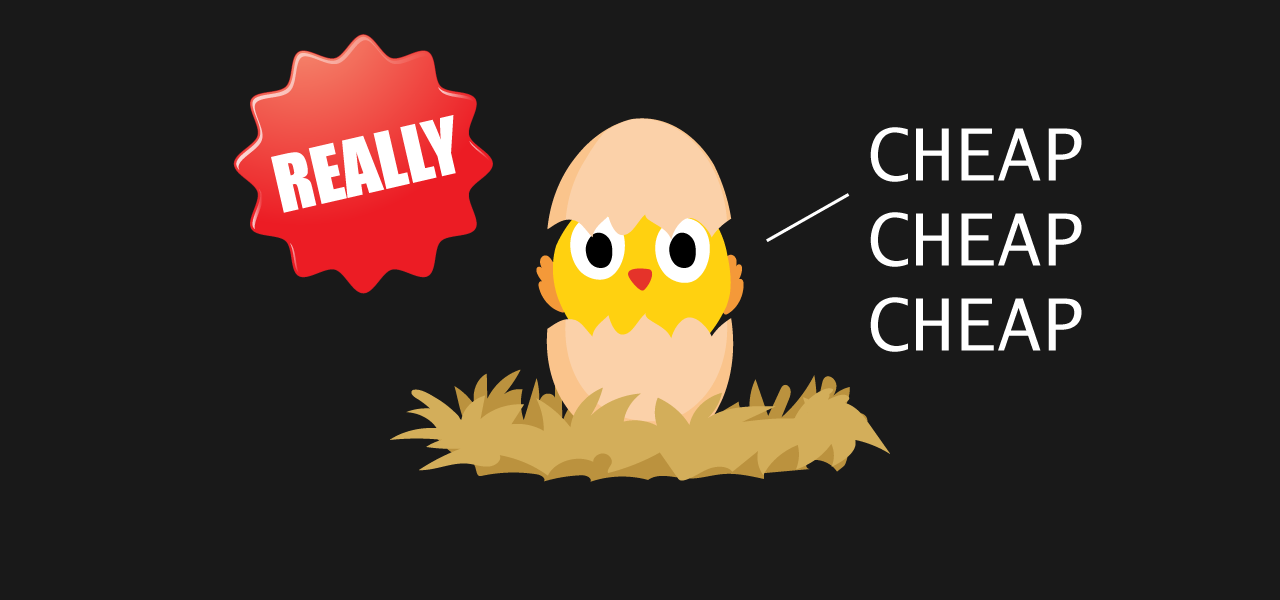 In the VPN world, sometimes the more you spend the better service you get. And sometimes not… Indeed, the cheapest VPN provider on this website is one of the best I reviewed. And I recognize that it depends on the sales strategy of the company, rather than on the size of their network. However, let's make sure about it and review the best cheap VPN providers on the market.
Cheap VPN services: Is it worth it?
First of all, let me remind you two things: What's a VPN and why do you want one? Seems like you already know what's a VPN if you're here. However, it won't hurt to say a VPN is an end-to-end encrypted connection. And you use it to connect to internet for the following main reasons:
Anonymous surfing and privacy protection
Privacy protection is a right and we must defend it tooth and nail. Also it doesn't matter whether you do or do not have anything to hide. Because your Internet service provider can simply record what you're doing on the Internet. Did you know that?
Indeed, security concerns are the reasons why we have VPN software today. Because internet is a beautiful (and weird) place. But sometimes it can also be a dangerous place. Hence I recommend you to always use a VPN while connected to the Internet, on all your devices.
And I'm not being paranoid, since you leave traces of your visits on all websites. While these bits of information are anonymous, it's still possible for snoopers to uncover your location and your identity. Better be careful than sorry…
While a VPN won't delete the traces you made, it will allow you to leave no footprint. Indeed, a VPN creates an encrypted tunnel between your device and its server. Therefore, your data is protected from snoopers (your ISP, your government, or hackers).
In addition, it anonymizes your IP address. Actually, it replaces it with the IP of its own server. Therefore, the websites you visit have no clue you're actually visiting them. Because they consider you "are" the server. And you're browsing anonymously. They know your requests, of course, but they can't link the requests to your real IP address.
Content access and censorship avoidance
Another popular use of VPN is to work around censorship and access all the geo-restricted content. Indeed, without a VPN, you can't connect to Facebook from China. Also you can't watch American Netflix from the UK and the BBC iPlayer from abroad.
But a VPN emulates your location anywhere in the world. At least, anywhere your provider offers servers. Most VPN services provide servers on all continents. So you can connect to the country where content is accessible and get around restrictions.
Unblocking is one thing. But don't forget about the speed of the service. Indeed, you might want to access a streaming website. And to watch a video, you need to have a perfect connection and a high speed. Otherwise, you'll see the loading screen way too often!
What you need: The best VPN at a cheap price
See? I didn't talk about price yet. Because the first thing you really need is a good VPN that works. Indeed, you wouldn't want a cheap VPN which doesn't protect your privacy. Nor a VPN that doesn't unblock geo-restricted content. Probably a bad cheap VPN would be too expensive…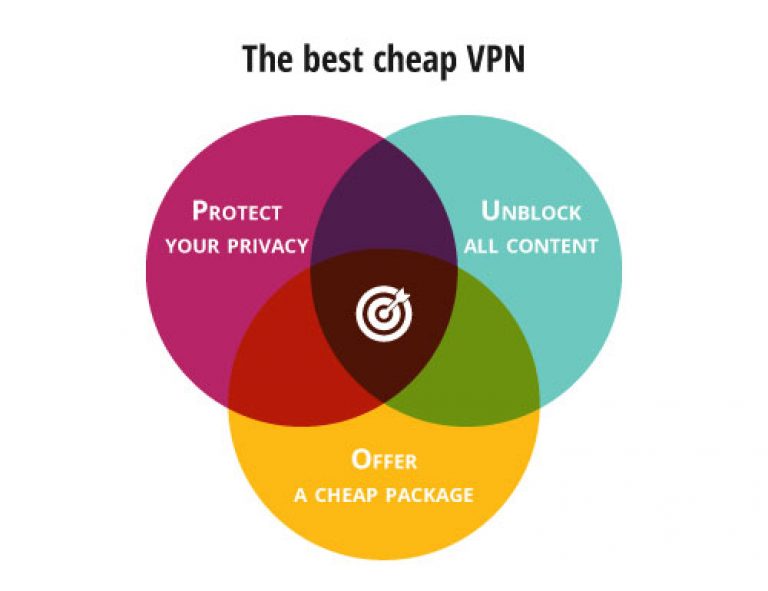 Don't listen to the Sirens of free VPN
The cheapest VPN is not free, sorry. While there are dozens of free VPN available, I'd recommend you to stay off them. And the reason is very simple: They're unreliable at best and dangerous at worst.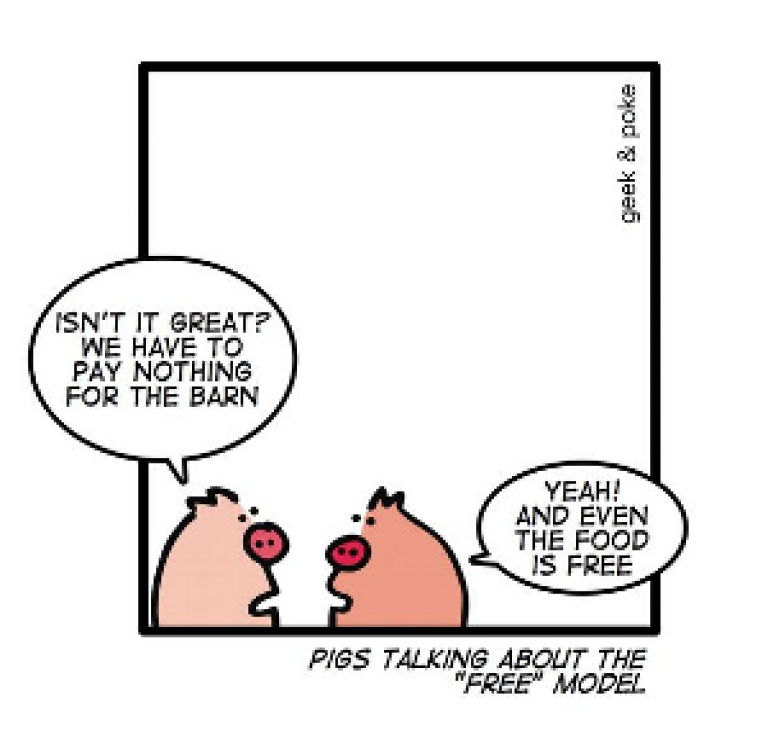 For nothing is free in this life. And organizations that offer free VPN don't do it for charity. Indeed, they're doing it with a sole purpose: Profit. And they have invested heavily in infrastructure and teams of professionals. The bandwidth you supposedly get for free have to be paid for.
So how do these free VPN providers make their money? Indeed, they don't charge any fee for the service they offer. Well, this is very simple: You are the product! And everything you do on the Internet through your FREE VPN is logged. Then sold to third parties. Because your information is worth their weight in gold.
In the best cases, they sell only your traffic data. But there are also harrowing cases in which they sell personal and sensitive information such as your identity, credit card details etc. And when that happens you're in deep…
The cheapest VPN providers
Seems like there are thousands of VPN on the market. And I started to review the most popular VPNs to make a global ranking with different criterion. Further details about that on my top VPN page.
Top 3 cheap VPN providers
Note about the scores above
The score associated with the VPNs above does not necessarily reflect the ranking of this page. Because it's a global score from my overall ranking of the
TheBestVPN.UK
. And I took many other criteria into consideration.
NordVPN is the best and cheapest VPN
And the winner is NordVPN. Indeed, this cheap VPN is also very competitively priced. Indeed, with their latest offer, you save 52% on their package. Hence a monthly subscription of about £4.60! Click on the image above to get the latest deals!
Nord VPN is a young VPN with a lot of potential. It is suitable for all those who need an easy-to-use and secure VPN: To fight censorship, to watch streaming TV and to download torrents and P2P. And it offers six multi-login. Therefore, if you're ready to share with our friends, that's a nice price drop! Also check my NordVPN review for all the details.
NordVPN
NordVPN has been on the market only a few years. But it's growing fast lately. The VPN is provided by a company in Panama, where there are no data retention laws. They promote an Internet without censorship or surveillance. So with them it's all about privacy. But they know what we want too: A high speed and a strict no log policy.
PureVPN is a serious contender
While it could come as a surprise for you, it's not. Indeed, PureVPN's sales strategy is very aggressive. And they tend to keep their price low all year round. Hence, you can always find an attractive promotion on their website. And today's no exception: 73% discount for a monthly fee of about £2.40! Click on the image above to get the latest deals!
PureVPN is a good solution for all Internet users who are on a trip abroad. And for those who like to watch streaming videos. In addition to their very affordable price, PureVPN offers five simultaneous connections. Therefore you can share the cost with up to 4 friends… How cheap is that for you? Indeed, it's an offer you can't miss! Also check my PureVPN review for all the details.
PureVPN
PureVPN is provided by a company from Hong Kong. It's been on the market for almost 10 years now. And it's one of the most affordable and most popular solution available today. With its high speed, many users who are desperate because of their poor internet connection use it to increase their broadband, and not to unlock content.
LeVPN is the outsider
Finally, in third place we find LeVPN. Seems like LeVPN is getting in the game of cheap VPN. Indeed, you can enjoy 50& off their package price. Thus a price of about £3.95. Click on the image above to get the latest deals!
Le VPN is a fair VPN solution. And it's suitable for all those who need an easy-to-use VPN to watch streaming TV and bypass censorship. However, LeVPN offer only two simultaneous connections. Therefore you can't really share the cost with your friends… Also check my LeVPN review for all the details.
LeVPN
Today, on the benchmark, Le VPN. It's provided by a company of French people based in Hong Kong. Launched in 2010, it's been on the market for some time now. They focus on protecting your connection and bypassing Internet restrictions. To achieve this, Le VPN offers HybridVPN servers to simplify and speed up the streaming of geo-restricted content.
This was my guide: Cheap VPN | What is the best and cheapest VPN on the market? Stay tuned for more articles coming soon.