Every year, tennis fans from around the world to tune in to watch the French Open. Based at Roland Garros in Paris, the competition sees a mass audience tune in to watch all the action. There are several streaming sites and TV broadcasters that have gained the rights to stream the event, but these can't be accessed everywhere. In this guide, I'll show you how to watch the French Open live streaming using a VPN.
Try ExpressVPN Now
Look no further, here's the best VPN!
Enjoy unlimited streaming and torrenting, anywhere in the world and protect your privacy online. With this exclusive offer, you can use ExpressVPN 30 days, risk-free!
When is the French Open 2023?
While there still hasn't been an official announcement for this year's tournament, it's good to get ahead and figure out how to watch the French Open well in advance, so that you don't have to faff and miss some of the action while setting up on the day.
Where to watch Roland Garros live
The great thing about the French Open stream, is that it is available for free in countries across the world – including the UK. Below are a few places you can access the French Open live streaming.
ITV4 – Free
In 2020, the UK could access the French Open streaming live on ITV4, and it's likely they'll cover the tournament this year, too. The channel is available on most TV packages, as well as on the ITV Hub online. ITV's streaming platform is free, and all you need is a UK address and email. Then, you'll be able to access their French Open live streaming on your laptop, desktop or even via the mobile app.
France TV – Free
You can also access the Roland Garros live streaming and highlights on France TV. If you are looking for local coverage, interviews with the players and a French commentary, France TV is the platform for you. To access the French Open stream live, you'll need to be in France, or use a VPN. More on that later…
SBS – Free
SBS On Demand will have a French Open live stream available for the quarter finals, semi finals and of course, the final. SBS is available in Australia as standard but can be accessed elsewhere in the world too.
Bet365 – £10
If you're planning on betting on the game, you can take advantage of Bet365's French Open live streaming. Just set up your account and deposit £10, then head on over to the 'live streaming' tab to watch all the action live.
EuroSport – £6.99
EuroSport will also be broadcasting the French Open on their TV channel and online platform. This is available for those across Europe and can be accessed for the small fee of £6.99 for the month. Those that sign up for a year, can benefit from a discounted monthly rate of £4.99.
How to watch the French Open safely on these platforms
While the above platforms are reputable streaming services in their origin countries, there can be additional issues with watching the French Open. For one, SBS isn't available in the UK, and if you're out of the country, you won't be able to access your ITV Hub account. As such, you'll need to use a VPN to not get the French Open stream, but also to keep you safe.
Some of these platforms – especially paid-for accounts can easily be hacked into, while gambling sites often have suspicious ads. Using a VPN will allow you to keep your personal data, logins and payment details safe while online. I always recommend you use a VPN when streaming. Actually, you should use your VPN whenever you browse the web.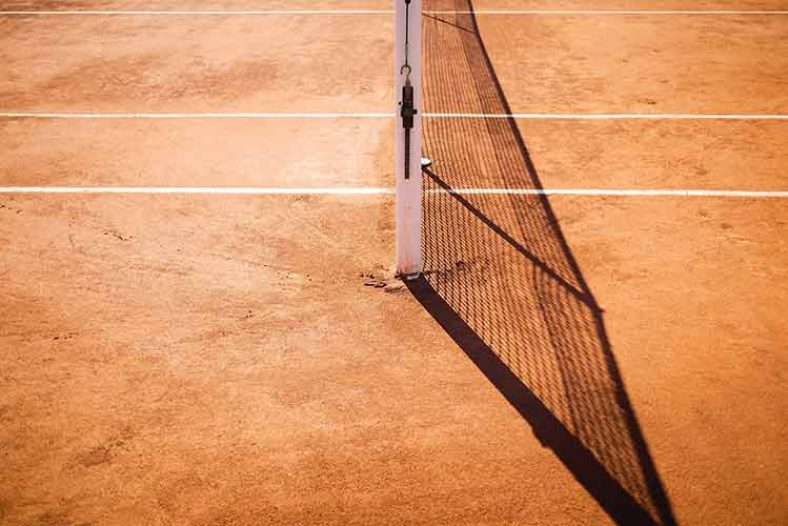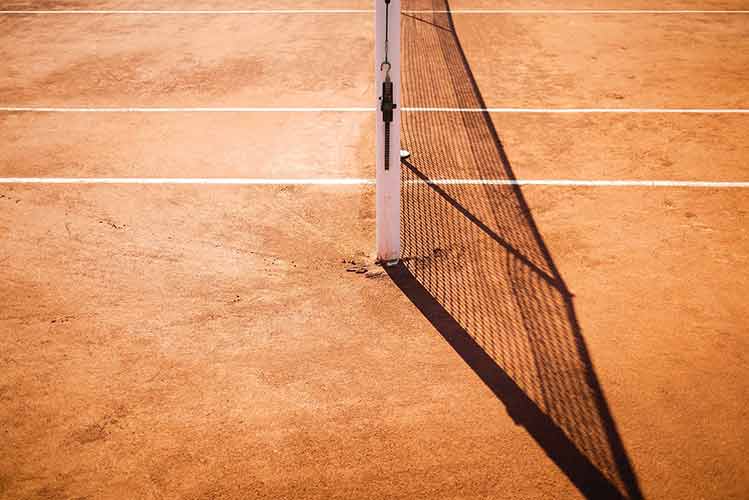 How to watch the French Open with a VPN
If you're trying to find French Open live streaming, and can only find a service that isn't available in your country, you'll need to use a VPN. Setting up your VPN is easy, will give you high-quality streaming, so you don't miss a single-serve.
Avoid Free VPNs
I cannot stress this enough. Free VPNs are generally bad news. Although they say they're free, you're paying for the service differently…
Usually, free VPNs are selling your data to third parties for marketing or spam purposes. That's why they can offer you the service for 'free'. It's also worth mentioning that more often than not, free VPNs don't actually work. Sometimes they are just a taster of a full VPN which requires a subscription, and as such, you'll have limited access to servers and content.
Use a well known brand
Below I've ranked the best VPNs on the market – starting with ExpressVPN. These VPNs all offer a high-quality service and keep all your online data completely safe.
Set up your VPN
Once you've found a VPN that takes your fancy, click on the site to create your account and choose a subscription package. Generally speaking, the more months you sign up for, the larger discount there is available. So although you'll know how to watch the French Open, you'll also be able to learn how to watch a whole host of other sport events, TV shows and movies.
Once you've set up your account, download the software onto your phone or laptop. Within the software, you will be able to click on the on the button and connect to a server of your choice. If you're watching to watch a French Open stream on France TV, for example, you'll need to choose a server in France.
Then, you will be able to head on over to the streaming site and get watching.
Watch the French Open stream with a VPN for free
So, you might've guessed that good quality VPNs do cost. But there is still good news.
Not only are VPNs super affordable, the best providers often offer a free trial or money-back guarantee. ExpressVPN, for example, have a 30-day money-back guarantee – meaning you essentially get a month's worth of French Open live streaming for free. And if you're not happy with the service during that time, you can get a full refund.
ExpressVPN costs less than a tenner a month, with more discount being offered to those that sign on for more months. So for two Starbuck's coffees a month, you can have access to geo-restricted content across the world, while also keeping all your private information and online activity safe.
Try ExpressVPN Now
Save 49% + 3 Months FREE (Valid Until February 2023)
Best VPN for French Open Live Streaming
Below, I've ranked the best VPNs on the market. I always make sure to rank VPNs with the following criteria: Value for money, speed of connection and ease of use. You shouldn't have to be a tech whizz to understand how to watch the French Open 2023, nor should you have to pay extortionate prices for the French Open stream. That's why I always ensure both expert and beginners can use the VPNs I recommend.
Check out the list below:
Additional benefits of a VPN
So, what else does a VPN do? Because they offer way more than French Open live streaming. In fact, this is actually just a bonus. A VPN's primary job is to keep you safe while you browse the web.
When connecting to a VPN, the software creates an encrypted tunnel for all your online traffic to travel through. This tunnel means your online activity, and any personal details and login credentials you use are completely hidden from onlookers like cybercriminals or internet providers.
Sometimes, when your internet provider sees that you are gaming online, or streaming content – like a French Open stream – they will throttle your data. This is so that the bandwidth can be equally shared across all users, but as a result can lead to annoying buffering or reloading. By using a VPN, what you're doing on the web is hidden, and as such, your ISP can't decide to throttle your connection.
Another benefit of a VPN is that you can access content from just about anywhere. So, when you're finished with the French Open live stream, you can easily head on over to Netflix US, Hulu or Amazon Prime and connect to a different country's catalogue.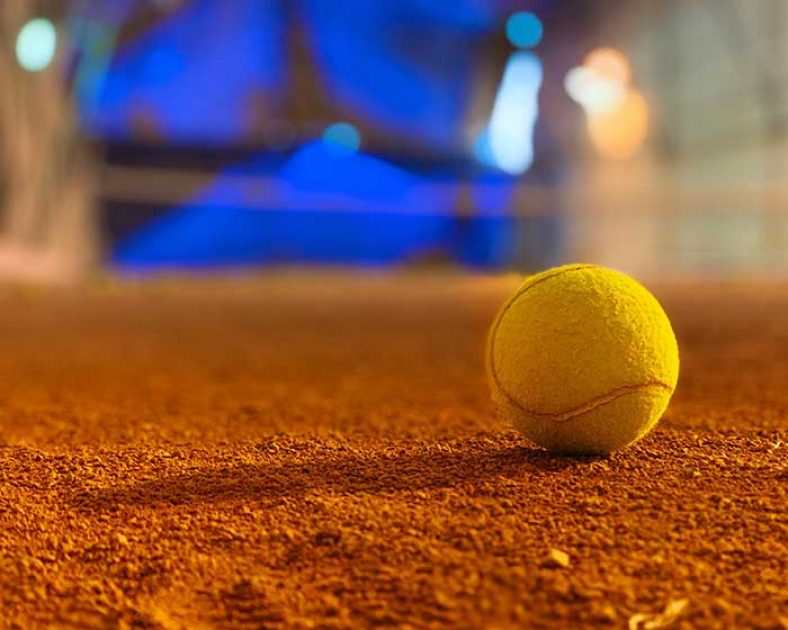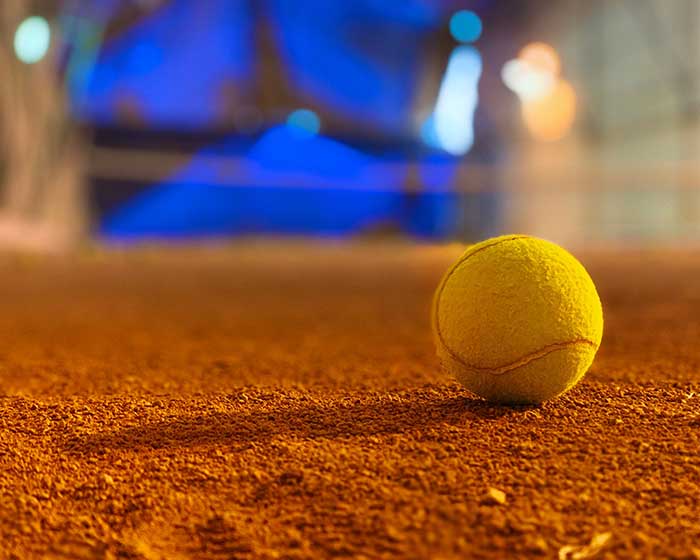 And that's how to watch the French Open
So, in this guide, we've covered how to watch the French Open, which platforms are the best, and how you can maximize your French Open live streaming experience with a VPN. I've also given you the best VPNs for the French Open stream and highlighted how you can get your hands on 30 days free. Now, when the tournament dates get announce, you should know exactly how to watch the French Open live streaming. Enjoy!