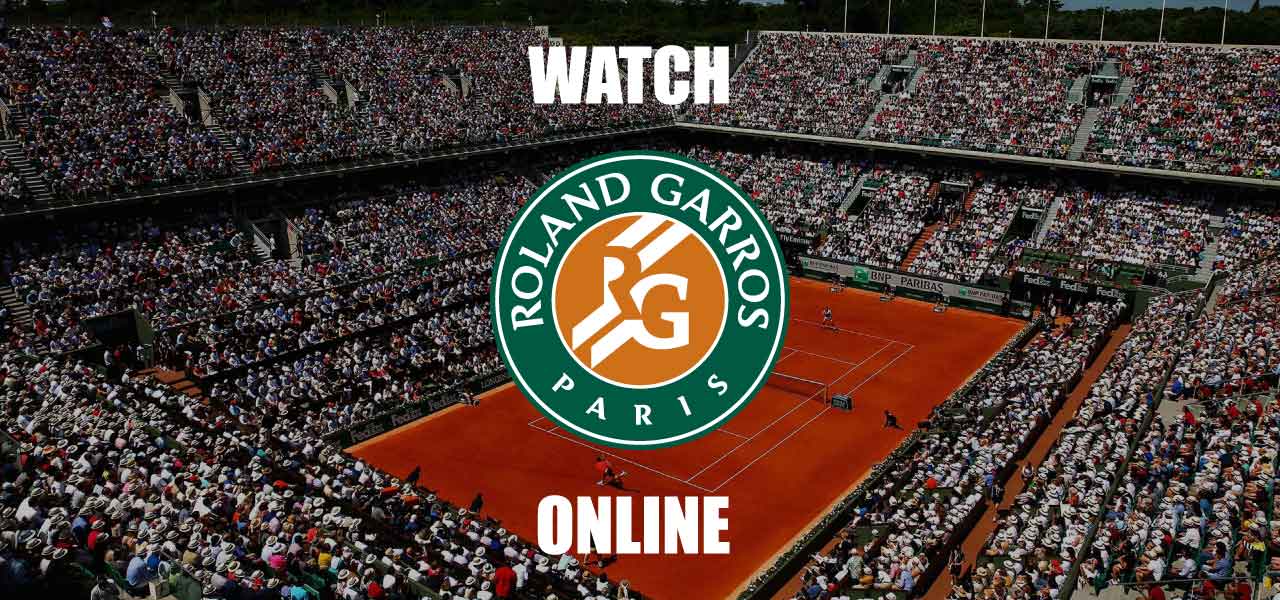 Don't worry dear readers, there are only four tennis Grand Slams in existence these days. And this is the second article in the series, where I'll tell you how to watch Roland Garros 2019 live. While the French major tournament is not set to start before May, I want to finish this topic before starting another one… So let's see the different ways to get the French Open live stream.
Try ExpressVPN Now
Look no further, here's the best VPN!
Enjoy unlimited streaming and torrenting, anywhere in the world and protect your privacy online. With this exclusive offer, you can use ExpressVPN 30 days, risk-free!
How to stream French Open live?
While the options to watch Australian Open were limited in the UK, there are more choices for the French Open streaming! Indeed, you can tune in on Eurosport (Discovery Communications, again…) if you're a subscriber. Because the European channel has some broadcasting rights, but not the exclusivity this time. Not yet.
But you can also enjoy some games on free-to-air with ITV! Because they have some rights until 2019. Therefore you can tune in on ITV1 or ITV2 to watch French Open 2019. Unfortunately, 2019 is the last year of ITV contract with Rolland Garros… So the last year of free to air…
These are the solutions when you're staying in the UK. But if you leave the country, you won't be able to watch Roland Garros live on the English channels. Neither on Eurosport (even if you have a subscription) nor on ITV. Because of the TV rights that restrict the broadcasts to a specific territory…
Try ExpressVPN Now
30-day money-back guarantee
Plan B for a French Open live streaming free
Finally, there's another solution to watch French Open live streaming FREE online. But I'm not sure you'll really like it. Because it's in French… However, the channels of France Televisions will broadcast most matches and all matches from the quarterfinals! Free. To. Air.
The thing is: You can't watch French channels from the UK… Because of the TV rights, once again, they're only available in France. If you visit france.tv website from the UK, you'll get this message: "For rights reasons, this video is not available from your location." I translated it, of course: The website too is only in the language of Molière…
In the next paragraph, I'll address the geo-restrictions I mentioned above. So you'll be able to stream Roland Garros live from anywhere in the world, on any channel. Maybe not all the channels, as some of them require a paid subscription. And I don't know the trick to make paid channels free yet…
Roland Garros live streaming with a VPN
Now I said it… The well kept secret to unblock geo-restrictions is in your hands! All you need to do is to use the power of a VPN to stream French Open 2019. I've already explained in details what's a VPN. Let's just say here that it's a security tool, with which you can emulate your position in the country you want. While I don't think any VPN provider offers a server in each country, some of them have pretty wide networks. And most of them cover all major countries.

When you're connected to a VPN server, it visits the websites on your behalf. So when you browse the web, you're actually using the IP address of the server, and not yours. Therefore, with a server in the UK, you're considered an English user. And with a server in France, you're considered a French user. See what it means?

It means it's all good, baby baby! Indeed, the restrictions apply depending on your location. And your location is determined by your IP address. If the IP of your device is in the white list, you can access the content. But if it's not, you can't. The VPN allows you to change your IP to be on the right list at the right time.
Pick the best VPN for the French Open live stream
If you want the best experience for the French Open 2019 live streaming, you need a premium VPN. Don't worry, premium doesn't necessary means expensive! Indeed, VPN are quite cheap: From £5 to £10 for a month. And you can get much better deals if you subscribe for a year, with up to 75% discount.
But what VPN to choose? There are so many available on the market… And they all pretend to be the best, right? Fortunately, I've created this blog, TheBestVPN.UK, where I share my experience with Virtual Private Networks. And I give you recommendations depending on your activity.
So, for the FO you need a fast VPN, with a Tier 1 network. Videos always use a lot of broadband, especially if you want high definition picture. And you have to make sure your VPN can unblock your content. Because broadcasters tend to ban the IP addresses of VPN Servers, to protect their contract with content producers. Last, but not least, you should get a user-friendly VPN: Plug and play. Forget about manual setup and complicated tutorials…
A word on free VPNs
Beware of the free VPNs you can easily find in Google! While some of them may be legit (with a free trial), others may be just scams. Indeed, they'll probably sell your private data to the highest bidder to monetize your patronage. And that would be the best case scenario… So protect your privacy and subscribe to a reliable provider. You won't regret it.

French Open live stream: Tutorial
You've now reached the end of my article about the French Open live stream. But before you leave, take a look at my quick guide below. It details the process you have to follow step by step to subscribe to a VPN and make it work. And it's really simple, a few minutes at the most.
Choose a VPN from the list
Click on the orange button to go to the official site
Register and subscribe to the service
Download, install, and launch the VPN client
In the server list, select a server located in the UK (Eurosport, ITV) or in France (France 2, France 3)
Click on the "Connect" button
Go back to the site or app, refresh or login
You're all set! And you can get the French Open live stream anywhere, on all your devices.
This was my guide: French Open live stream: How to watch Roland Garros 2019 live? Stay tuned for more articles coming soon.
Before you go sports fans!
I have many other tips to watch sports online with a VPN. So enjoy accessing restricted content and read the articles below: