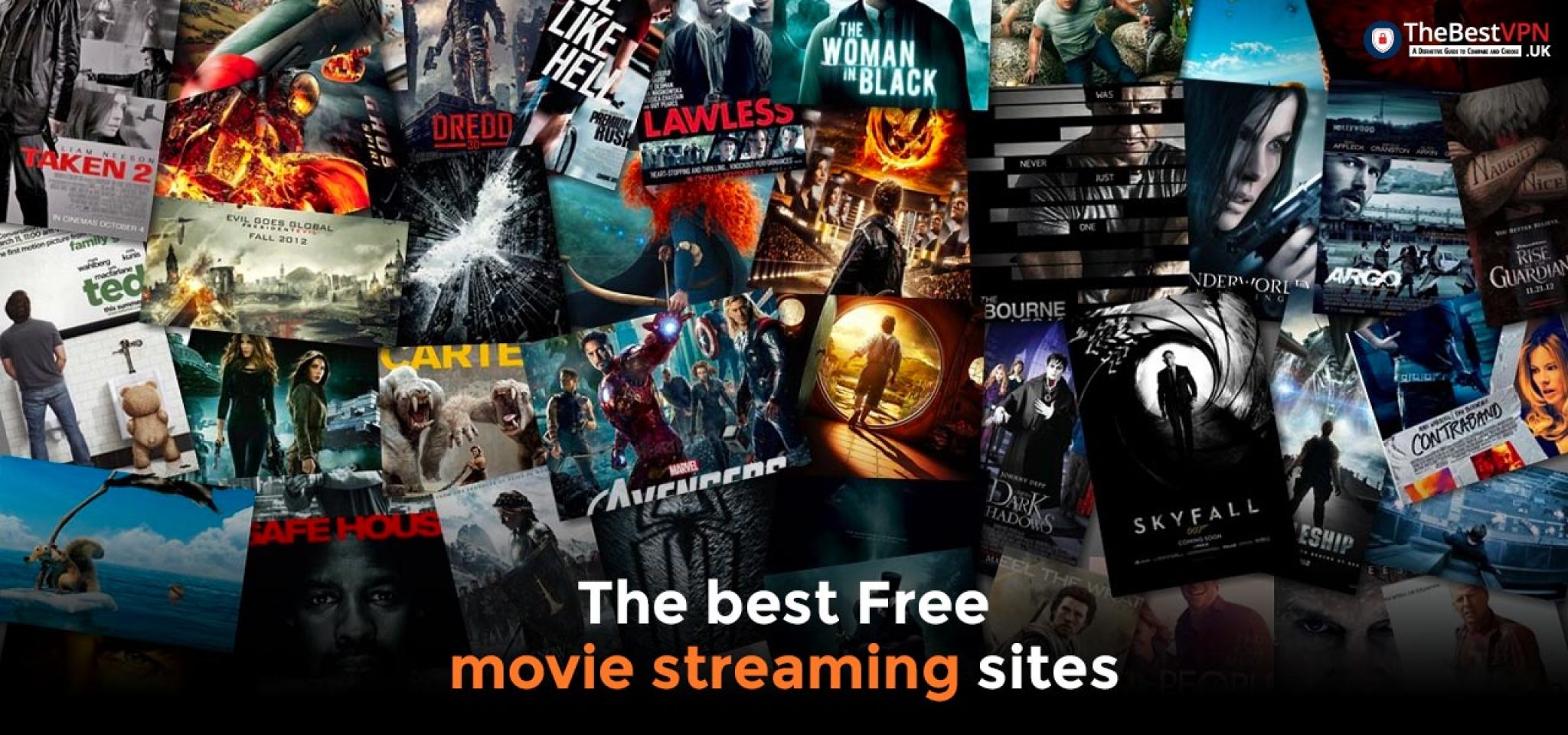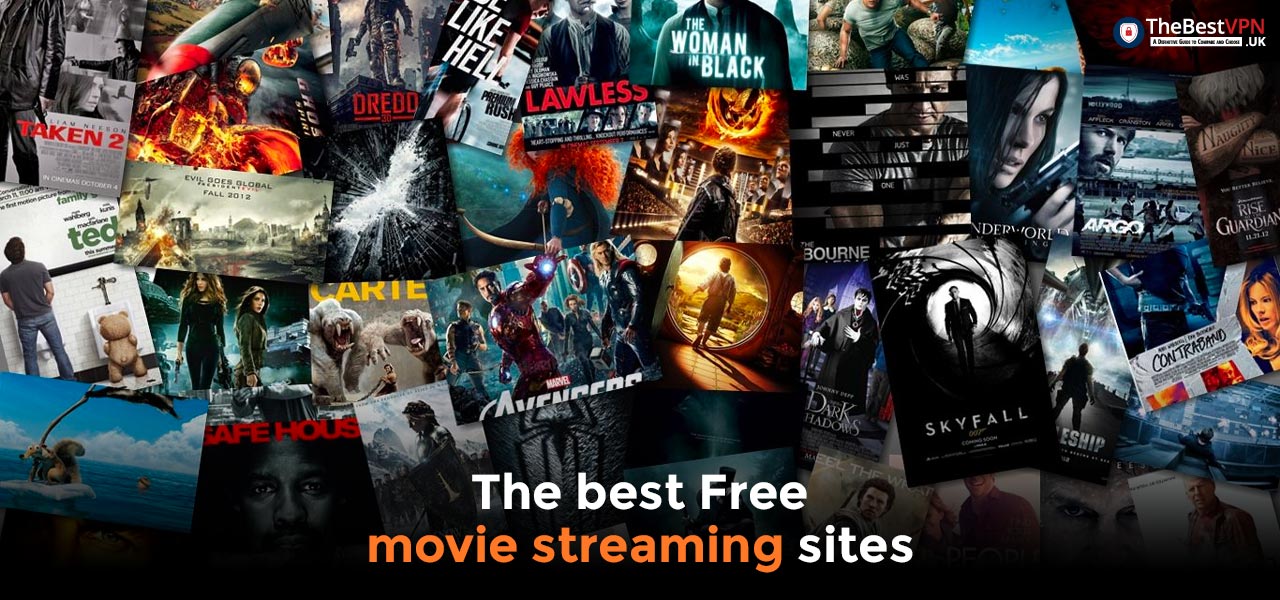 We've all done it: Thought of a film to watch, only to find that out of all our streaming subscriptions, it's nowhere to be found. Amazon, Disney+ and Netflix all fight for our attention, but really we just want to watch that one film. Well, if this trusty trio hasn't got what you want, I'm sharing the best movie streaming sites that you can access for free.
Try ExpressVPN Now
Look no further, here's the best VPN!
Enjoy unlimited streaming and torrenting, anywhere in the world and protect your privacy online. With this exclusive offer, you can use ExpressVPN 30 days, risk-free!
The Top 10 Best Movie Streaming Sites
Below are my top 10 best free movie streaming sites with no sign up required. All have pros and cons, but you're guaranteed to find something to watch whatever genre you fancy.
1. YouTube
YouTube has a huge number of free movies available as well as paid-for films. They're not very easy to find, but due to the high quality of content on the platform, YouTube has earned itself a place on this list of the best free movie streaming sites with no sign up required.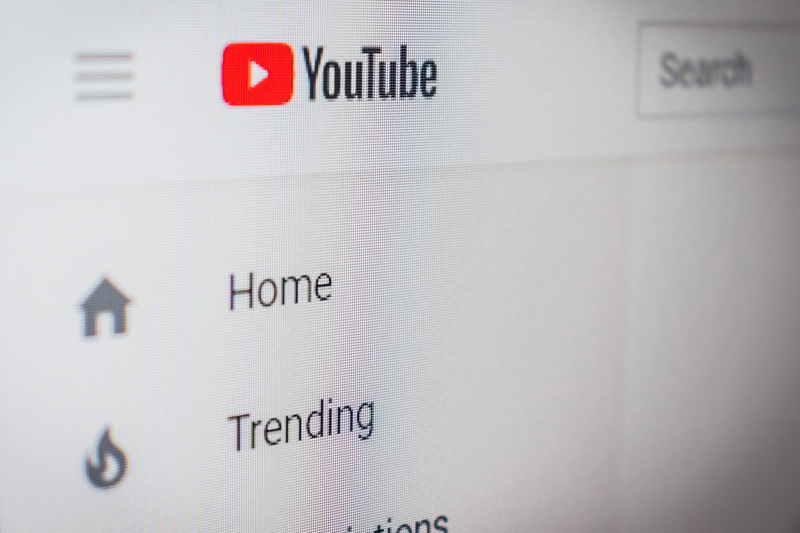 2. Tubi
Tubi is one of the best movie streaming sites around. Some films can be rented for a small fee, but most are entirely free. Ads are shown throughout the movie, but if you're stuck for something to watch, you can head to the 'not on Netflix' category to find something new. (Tubi isn't currently available in Europe, but I'll show you a trick to get access below!)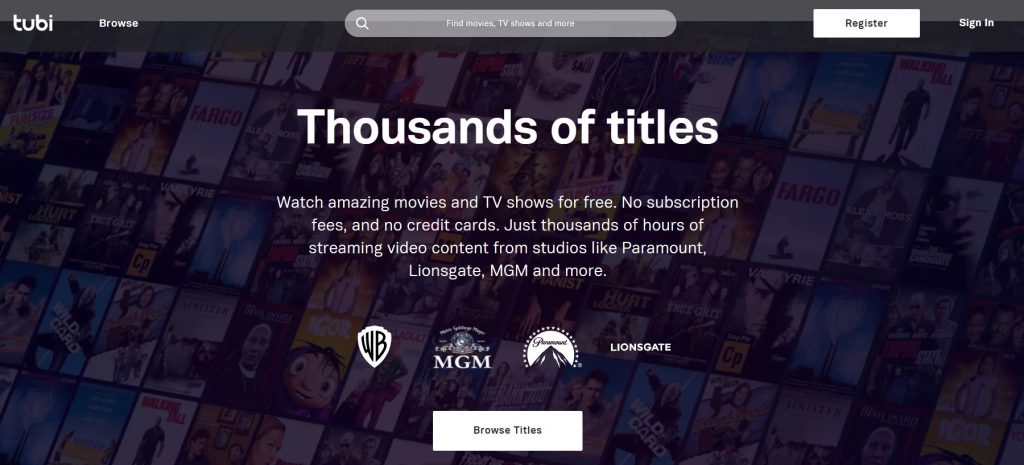 3. PopcornFlix
This is one of my favourite websites to watch free movies, and commonly tops the list of the best movie streaming sites for fellow streamers. As it's pretty interactive. You can make GIFs from scenes in the movies, and also leave comments pinned to certain points.

4. IMDb TV
You might not realise, but IMDb has its own platform where those in the US can watch movies online free. It's easy to browse through films, and you don't need an account to access them. The downside is that there are several in-video ads, which can get annoying.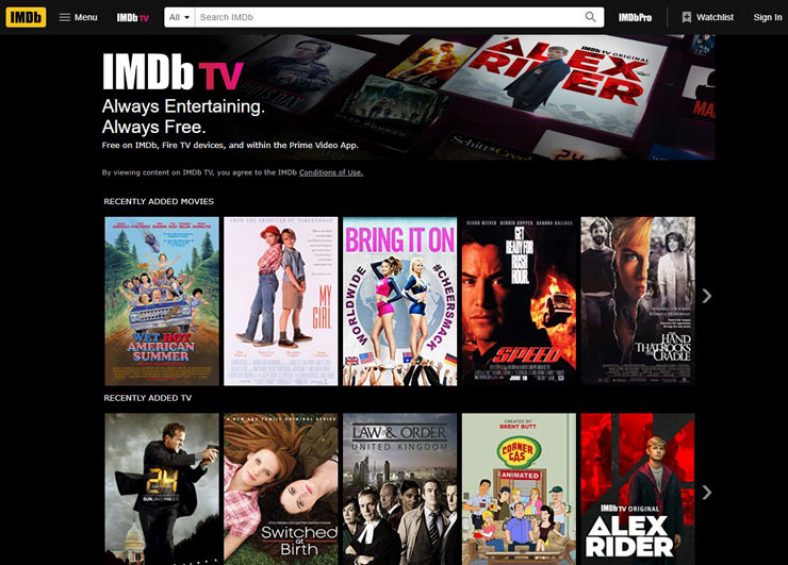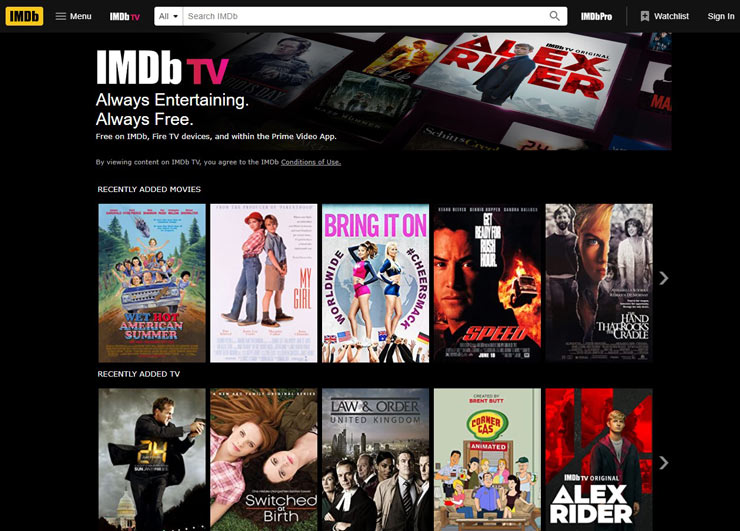 5. Vudu
If you can put up with a few ads, Vudu is a great place to stream movies online free. Films are usually uploaded in high definition, and there are plenty of popular movies to choose from. Free movies feature ads, and you must have an account to watch things.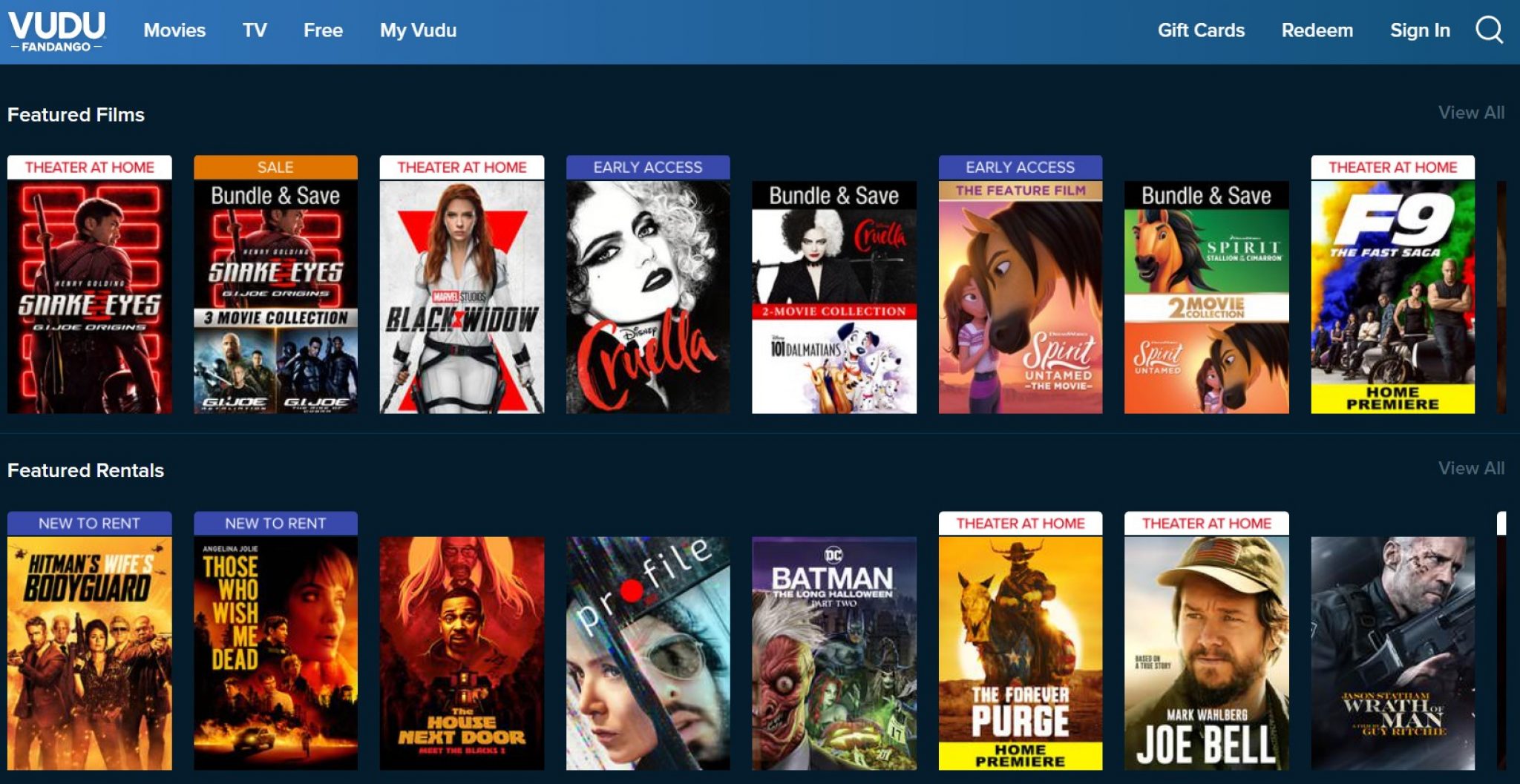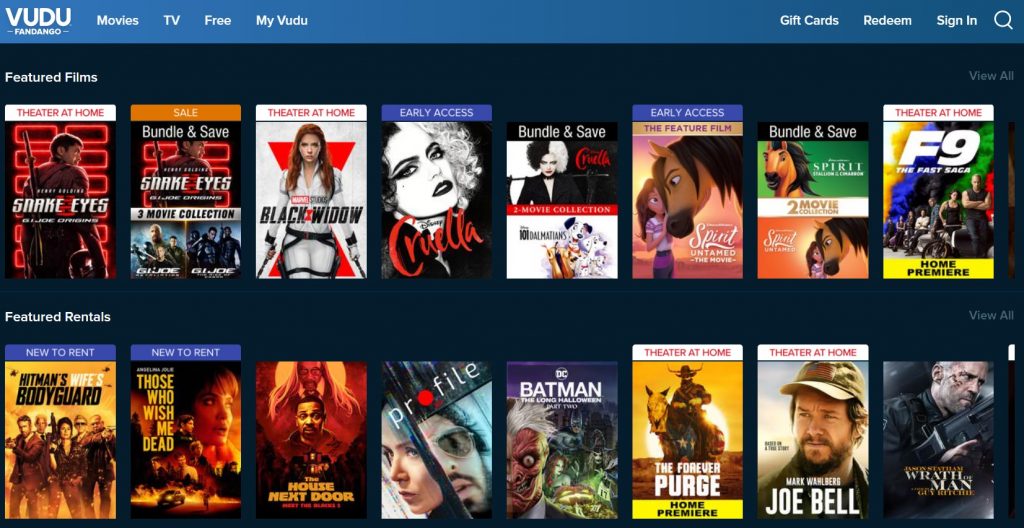 6. Peacock TV
Owned by NBCUniversal, this US-based platform allows you to watch free movies online free. There are hours of TV and movies, as well as some originals you can only find on the platform. In order to access the free movie site, you will need to create an account first. From there, however, it's easy to see which movies are free to watch, and which aren't.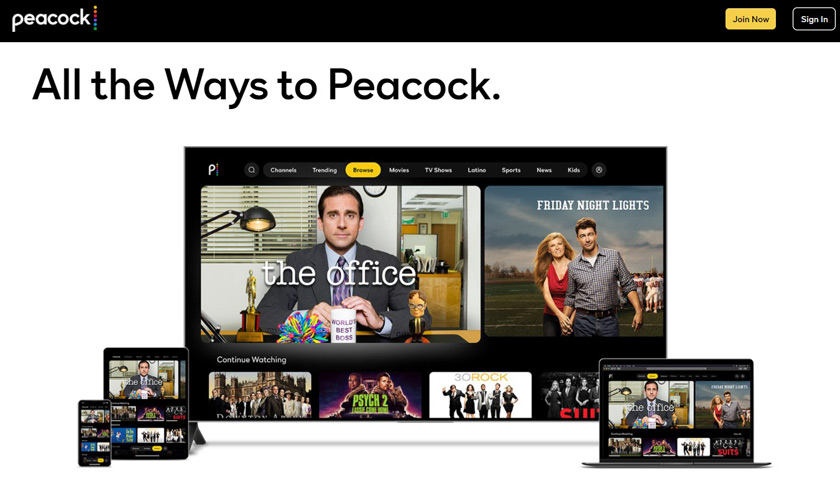 7. Yidio
Yidio is another of the top free online movie streaming sites that has a wide selection to choose from. Not all of the films are streamed directly on the platform, so you might be taken to a different site for your screening.
8. YesMovies
YesMovies is often seen as one of the best free movie streaming sites with no sign up required. It does have ads, but it makes up for it in the massive content library available.
9. Nungsub.com
You might not have heard of this one! Nungsub.com is actually one of the best free movie streaming sites with no sign up required. Based in Thailand, this hidden gem has plenty of movies to get your teeth into.
10. FlixTor
Another one of the best free movie streaming sites with no sign up needed is FlixTor. It has low ad annoyance and an easy to use interface.
The Problem With the Best Movie Streaming Sites
So, while these are the best movie streaming sites, there are potential problems that can arise when using the best free movie streaming sites with no sign up required. The first, of course is ads.
While the platform might be free to use, the site owner still needs to make money somehow – and they do this through ad sales. Obviously, it's not ideal to have your screening broken up by ads, but as you're getting the content for free, it's nice to give back to the owner by simply watching the ad before proceeding. However, if you really can't cope with the interruptions, you can always try an ad blocker.
The second issue, in regards to sites like Peacock TV and Nungsub.com, is that they are only really available in certain countries. Even sites that are based in the UK can sometimes redirect you to a stream on another which which is based elsewhere. As such, you might find that some films aren't available for you to watch.
Another issue is data throttling. When your internet provider sees that you're trying to stream TV shows and films online, they have been known to reduce bandwidth. This is so there's enough to go around. But with less bandwidth, you're more likely to experience buffering. Again, hardly ideal when in the middle of a film.
But as my site isn't just about highlighting issues, I do have a solution that will let you use the best free movie streaming sites no matter where you are in the world, buffer-free.
And for that you'll need a VPN.
Try a VPN For Free
VPN stands for virtual private network, and essentially allows you to emulate your location. That means, if you choose one of the best free movie streaming sites with no sign up required from the list above – like Nungsub.com – you can pretend to be in Thailand and access all their content. To do so, you just need to connect to a server in that country and you're done!
So wherever you find yourself, if you're in the mood for a movie, and want to browse the best movie streaming sites, you can do so with a VPN.
What's more, when you're connected to a server, all your online traffic will travel through an encrypted tunnel, meaning nobody can see what you're up to. Including your internet provider. And if they can't see you searching for 'best free movie streaming sites with no sign up', they can't reduce your speed. Yep, with a VPN, you can use the best free movie streaming sites anywhere you like, with no buffering to contend with. Pair this with an ad blocker and you've got yourself the perfect set up for a good night in.
Try ExpressVPN Now
Save 49% + 3 Months FREE (Valid Until October 2023)
So, how do you get a VPN?
Well, I first want to give a word of warning: I don't recommend free VPNs. Usually they're not worth the hassle as they very rarely actually work. But they can also be a threat to your safety online. Free VPN providers have been known to sell their users' data on to the highest bidder, meaning you could find yourself a victim of fraud.
But again, I don't like to be the bearer of bad news, which is why I also have a trick up my sleeve to get you a free VPN.
ExpressVPN – my favourite brand – offers a 30-day money-back guarantee with no strings attached. No matter what type of subscription you sign up for, you'll be able to enjoy the service for 30 days, and if you're not satisfied, get a full refund. That means if you're off on holiday, or desperately want to see the latest films that are released earlier in other countries, you'll have plenty of time to do it. Then, when you're done, you can cancel your subscription and get a refund.
How to access the best movie streaming sites with a VPN
If you're watching movies on your laptop, the process is simple:
Sign up to a VPN of your choice (I've created a list below of the best VPNs that work with the best free movie streaming sites)
Download the software
Sign in, and click the power button
Select a server from anywhere in the world (for Nungsub.com, you'll need a Thailand server. For Peacock, you'll need a US server, etc)
Click connect
Head on over to Google to search for 'best free movie streaming sites no sign up', or click one of the links above
Find your favourite film and grab the popcorn
If you want to watch your movie on the big screen, you can't either use a HDMI from your laptop, or create a virtual router in your Wi-Fi settings. (You can find out more about that, here)
The best VPNs for the best movie streaming sites
As I like my readers to always have the best of the best, I've created the list below of the best VPNs, that work with the best movie streaming sites above. All links work at the time of writing, and I do try to keep this list up to date if VPNs stop working, or a new option arrives on the scene.
I've ranked the VPNs based on their ease of use (because everyone should be able to watch movies online), their value for money and their speed of connection.
Conclusion
So with your VPN in tow, you should now be able to access any of the best free movie streaming sites with no sign up required. Even if signing up is required, you'll still be able to watch all your favourite shows and new movies with the help of a trusty VPN. A VPN will let you watch anything that takes your fancy, no matter where you are in the world, and with the help of encryption, it'll also keep buffering at bay. I also recommend an ad blocker for anyone who doesn't want to be interrupted by ads during their viewing.
If you're struggling to connect your VPN, or want any other recommendations, don't hesitate to ask!