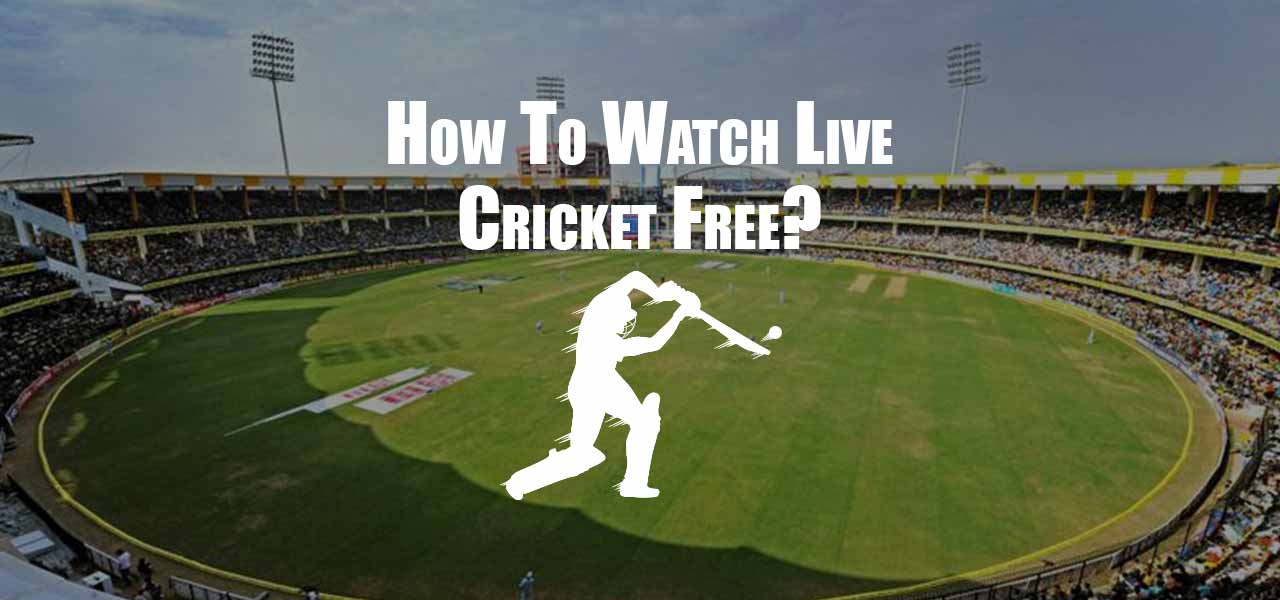 Fans around the world are hyped to watch the India international cricket team play in the field. However, like every sports enthusiast's frustration, subscription TV channels and pay-per-views can burn a hole through your wallet. You'd gladly pay for it, but sometimes TV channels don't keep their end of the bargain and even blackout some parts of the match. Wouldn't it be nice if you can watch a live cricket match without interruptions?
Try ExpressVPN Now
Look no further, here's the best VPN!
Enjoy unlimited streaming and torrenting, anywhere in the world and protect your privacy online. With this exclusive offer, you can use ExpressVPN 30 days, risk-free!
How to watch a live cricket match using a VPN
The solution to this is using a VPN. What's more, you can even get to watch India cricket live and for free. That's right! It's perfect now that there are ongoing matches against international teams. Forget about expensive TV subscriptions in the U.S., U.K., and Australia. With a VPN, you can watch an Indian cricket match live on your TV without paying for anything. Plus, you get other VPN benefits that I will discuss later in this article.
How to stream BCCI Live Cricket
The BCCI TV live streaming is one of the best live cricket websites full of replays, interviews, news, and scoreboards. Unable to watch it in your region? I know just what to do. Follow these steps so you can watch BCCI India cricket live:
Get a VPN subscription.
Sign in with your account and connect to a server in India
Go to the BCCI TV website for the full display of cricket live cricket.
Have fun binge-watching the latest India cricket match live!
How to watch ICC World Cricket League using VPN
Get to see your favourite international teams in the ICC World Cup live without having to get out of your couch. Watch the one-day cricket tournaments for free using a VPN. Here's how it will work:
Subscribe to a VPN service (check out our list and reviews on the best VPNs for cricket below).
Connect to a server located in India.
Visit the Hotstar website and look for the Sports menu. There will be a drop-down menu, look for the Cricket option. It will then display a wide selection of live cricket match.
Enjoy watching the ICC World Cricket league!
How to stream live cricket match on Hotstar
Looking for live streams of the Indian Premier League but it's not available in your area? I've got the perfect solution for you. Stream the India cricket match live on Hotstar with a VPN. Just follow these easy steps:
Get a VPN subscription that is especially for live streaming.
Sign in with your account and connect to an Indian server.
Go to the Hotstar website and click the Sports menu. Select the drop-down menu labelled Cricket live cricket.
Have fun watching the IPL on Hotstar!
How to stream Vivo IPL using a VPN
The Vivo Indian Premier League, or IPL, is one of the most watched games from April to May. Fans all over the world are raring to watch the different teams compete with each other in a live cricket match. Stream IPL for free using a VPN by following these steps:
Get a VPN subscription that is specially featured for streaming.
Use your account to sign in. Then select a server located in India.
Go to the Hotstar website and find the cricket live cricket matches on the menu.
Enjoy watching your favourite cricket team for free!
Try ExpressVPN Now
Save 49% + 3 Months FREE (Valid Until October 2023)
Why use a VPN?
If you're a sports enthusiast and you watch international games all the time, then you know that certain games aren't available to all countries. Watching an India cricket match live on TV might not be possible if you're living in regions where local TV channels don't broadcast it. The best way to live stream it no matter where you are is through a VPN.
Your IP address identifies where you're located, similar to your house's mailing address. If your IP address belongs to a country where they don't stream India cricket live, then you won't be able to watch it. But a VPN assigns you a different and temporary address depending on your preference. If you want an IP address that is located in India, all you have to do is connect to an Indian server. After that, you'll look as if you're accessing the internet from India, so you'll be able to watch the cricket match at the comfort of your home.
This is called geo-spoofing, and it's one of the reasons why people around the world are using VPN. It enabled them to access larger Netflix libraries and access video streaming websites by changing their IP address. With a VPN, you can also watch a live cricket match for free wherever you are.
Protecting your privacy with a VPN
The best benefit that you can get from a VPN is not the geo-spoofing (although it's an amazing feature). You can protect yourself from cybercriminals and mass surveillance with a VPN. Whenever you're browsing the internet unprotected, you're very vulnerable to malware attacks, phishing scams, and surveillance. A VPN creates an encrypted virtual tunnel where all of your data passes through. This means that no one, not even the VPN service itself, can see your online activities.
It's like having a house without door locks, security cameras, alarms, or fences. Anyone can just come in and spy on you or steal your possessions. A VPN acts like an impenetrable gate so your privacy is protected even if you're watching Indian cricket live cricket.
Prevent bandwidth throttling while watching a live cricket match
Have you ever tried streaming an India cricket match live when the screen suddenly buffered? That's probably your ISP slowing down your internet connection. And yes, they do it intentionally. It's called bandwidth throttling, and it's not new. Once your ISP notices that you've been doing heavy-data activities, they'll slow down your bandwidth because of the 'fair usage policy'. And they know what you're doing because they can see everything you're up to even on incognito mode.
However, using a VPN will hide all of your data from your ISP. Torrenting? No problem. Live streaming India cricket live? Go ahead. A VPN will bypass geo-restrictions, keep you protected, and prevent bandwidth throttling for just an affordable monthly subscription. Check out our VPN reviews for deals on the VPN services that are perfect for live cricket match streaming!
My VPN selection