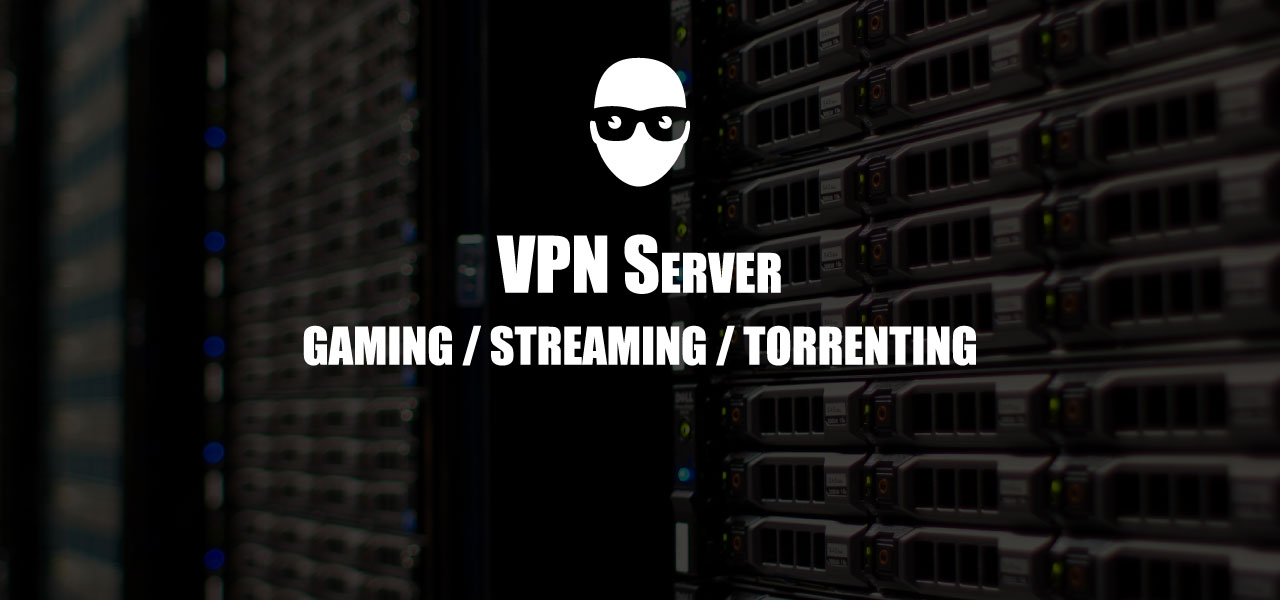 Many people start looking for details about their VPN server when selecting a VPN for gaming, torrenting or online streaming. Because not two VPN providers offer the same specs in terms of speed and privacy protection. Therefore in this article, I'll give you some recommendations for these popular activities. And you'll know the best VPN server locations available for each provider.
Try ExpressVPN Now
Look no further, here's the best VPN!
Enjoy unlimited streaming and torrenting, anywhere in the world and protect your privacy online. With this exclusive offer, you can use ExpressVPN 30 days, risk-free!
What is VPN server? Good to know
First of all, I'll focus exclusively on VPN servers today. So you can read my post what is a VPN for further details about VPNs. Nor will I explain why you should use a VPN, even if you really should. So you can get a look at my anonymous browsing article for a glimpse of their features.
Furthermore, if you're trying to find the best VPN, I guess you already know that not all VPN are created equal. And it's not only about their no-logging policy or their torrent friendly attitude. Indeed, there are differences at the hardware level. As a result, some providers can offer high speed while others can't. And some can unblock US Netflix, while others get stuck.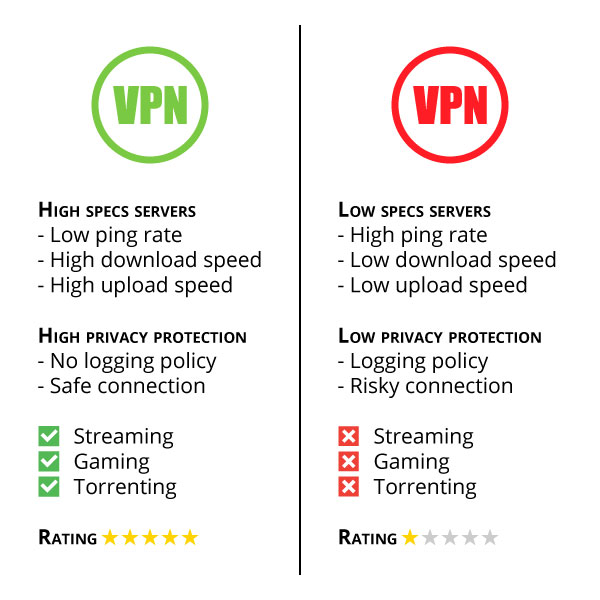 In computing, a server is a computer program or a device that provides functionality for other programs or devices, called "clients". This architecture is called the client-server model. And it's exactly the same with a VPN server. Indeed, the VPN server software provides you the functionality of creating an encrypted virtual tunnel. Therefore, your traffic is safe: Credit card numbers, user ids, passwords, private emails, confidential chat etc.
While most VPN providers offer shared servers for all their customers, you can get a dedicated server. A dedicated server, as its name indicates, is your own server. Therefore you can enjoy its performance 100%. However, if you're the only one using it, it's easier to track your online activity… Also, a similar and cheaper solution could be to get a dedicated IP address.
Try ExpressVPN Now
30-day money-back guarantee
The best VPN server for your online activity
A VPN server plays an important role in how your connection works. Therefore you have to choose the right server for the right purpose. You'll find below the VPN I recommend for each activity. And after that, the best overall VPN services I recommend.
For torrenting
What's the worst fear of torrent users? Getting caught downloading the copyrighted content of course. Because that's why torrent indexes like Pirate Bay or Kickass Torrents are so popular: Their content. And authorities consider torrenting as an illegal activity in most countries. The sanctions can vary from a simple notice to a ruinous lawsuit or even jail time.
Therefore I highly recommend getting a good torrent VPN. And in this category, NordVPN offers the best VPN server for torrenting. Indeed, NordVPN is torrent-friendly with unlimited bandwidth, zero logs, and 100% anonymity. Therefore, your connection is safe and the cops won't bust down your door to arrest you for copyrights infringement!
| Continent | IPVanish VPN Servers |
| --- | --- |
| Africa | 6 |
| America | 329 |
| Asia | 71 |
| Europe | 288 |
| Oceania | 68 |

NordVPN
NordVPN has been on the market only a few years. But it's growing fast lately. The VPN is provided by a company in Panama, where there are no data retention laws. They promote an Internet without censorship or surveillance. So with them, it's all about privacy. But they know what we want too: A high speed and a strict no logging policy.
For gaming
While using a VPN to play online may not seem like the first thing to come to your mind, a VPN comes in handy. Indeed, with a gaming VPN you can improve your bandwidth and your connection stability. Also, you can access geo-restricted content (to play exclusive content) and avoid DDoS attacks during tournaments.
As a result, I recommend VyprVPN for the gamers. Indeed, VyprVPN is the world's fastest VPN for gaming! And the most popular VPN among FPS and RTS players in the United States. Just saying. Furthermore, VyprVPN has been increasingly focusing on players lately. And their team is working on an optimized gaming network to offer gamers lower ping time and reduced lag.
| Continent | VyprVPN Servers |
| --- | --- |
| Africa | 2 |
| America | 17 |
| Asia | 19 |
| Europe | 30 |
| Oceania | 5 |

VyprVPN
VyprVPN is the VPN of a Swiss company, which promotes privacy, security and access to a free and open Internet. It's one of my favourites because I share their view about the Internet. And because their service is the best against censorship, thanks to proprietary DNS and a patented connection protocol. Besides, a NAT firewall is included.
For streaming
When you're streaming videos, all you want is a fast and reliable connection. Indeed, you want the video to start right away. And you don't want to see the buffer icon on the screen every 5 minutes. Also, you may want to access geo-restricted content like watch Netflix UK when abroad. So you need a VPN service with high specs servers.
When you want the job done, you get the best. And in this case, you take the Rolls Royce of the VPN: ExpressVPN. While ExpressVPN is not the cheapest VPN, it's a premium VPN with great features. And you can use their speed index to find the best server to watch videos online.
| Continent | ExpressVPN Servers |
| --- | --- |
| Africa | 3 |
| America | 31 |
| Asia | 29 |
| Europe | 55 |
| Oceania | 3 |

ExpressVPN
ExpressVPN is one of the oldest and most popular VPN available on the market. And it's one of my favorites. Why? First it offers a high speed, second, it covers a wide range of countries (over 80 countries when I wrote this Express VPN Review) and third the VPN apps are user-friendly and available on most platforms.
Global ranking of VPN servers
This was my guide: VPN server | Why it matters when gaming, torrenting and streaming. Stay tuned for more articles coming soon.