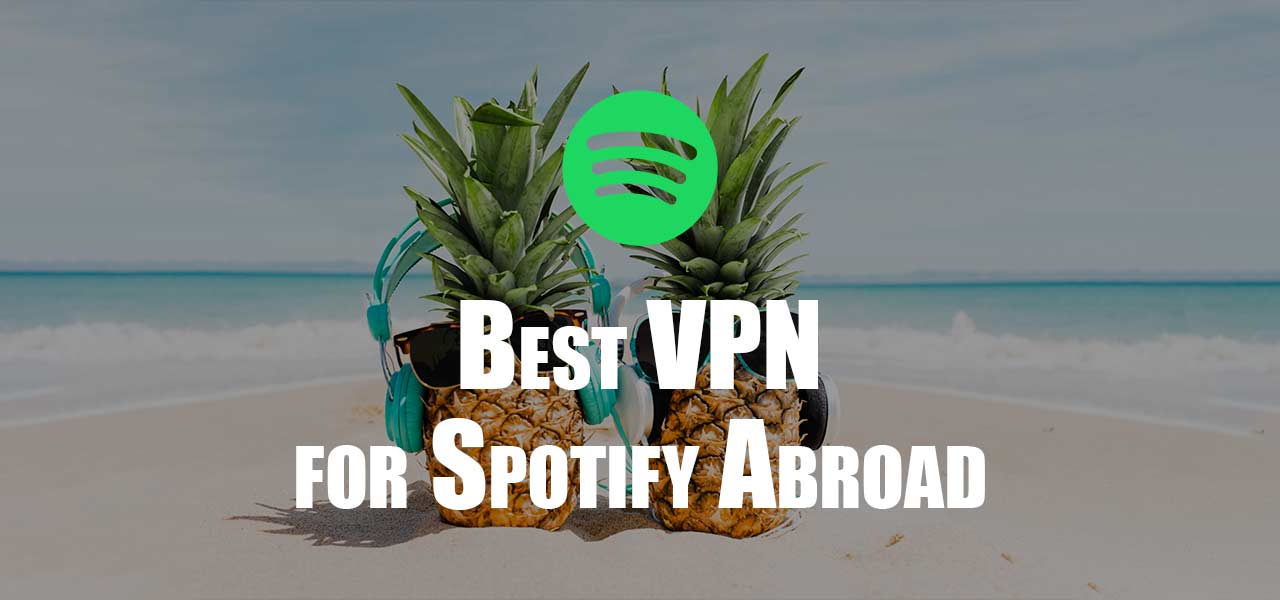 Spotify is the most widely used music app on the market. I'm pretty sure you probably already have your own account. It's a great app with plenty of benefits that is sure to attract a lot of users. However, there is a problem with the free version. Whenever you go abroad, it stops working and you can't access your tunes anymore. Learn how to use Spotify abroad with a Spotify VPN!
Try ExpressVPN Now
Look no further, here's the best VPN!
Enjoy unlimited streaming and torrenting, anywhere in the world and protect your privacy online. With this exclusive offer, you can use ExpressVPN 30 days, risk-free!
Using Spotify Abroad
This extremely popular app does not need further introduction. It's one of the most used apps for streaming and listening to music. Why? It has all genres and titles you could ever think of, and, it's very convenient to use. I myself love to use it on a daily basis and listen to all my favorite songs.
There are two main reasons why Spotify is the best for streaming music. Firstly, it's available in almost every part of the world. That's right, it's available in continents like Europe, America, the Middle East, parts of Africa, and Asia. There are also no geo-restrictions on this app which means that people all over the world can listen to any and every song out there!
Second of all, it's free! Well, technically, it has a free version. But let's go into the details of that.
Spotify Premium vs Free Spotify
Spotify has two versions: Premium and Free. The premium one comes with a few more benefits that you just can't get with the free one. However, it comes at a hefty price. If you're lucky, you get your first few months for a cheap price but once you keep using it, you'll have to start paying more. While the free version doesn't have all the benefits of the paid one, I can say it's still pretty good and doesn't make much of a difference to me.
But one huge gap between the two is that the free version cannot be used abroad. Spotify premium still allows you to access your music wherever you may be in the world. So you can definitely enjoy this when you're travelling for vacation or work. However, if you're a free user, Spotify automatically cuts off your account whenever you're in another place. It'll then ask you to get the premium version in order to continue using it. Sounds really annoying right? Well, don't sweat it because we definitely have a simple solution for that.
Try ExpressVPN Now
Save 49% + 3 Months FREE (Valid Until June 2023)
How To Use Spotify Abroad
Whenever you try using your free version in another country, Spotify has no choice but to terminate your streaming because the free version can't be used anywhere else. You can only use Spotify abroad for 14 days then, you can't use your account anymore. Then, you're always prompted to get a premium account instead.
Even though it seems as if you're being forced to buy an account, you can always use this insider trick of mine to get around it. Get a Spotify VPN in order to bypass geo-restrictions and keep using Spotify for free!
Best VPN for Spotify
Now that you know how to get around this problem, here are a few of my recommended Spotify VPNs. I have tried and tested each one, so you can rest assured that it's the best out of every other VPNs on the market.
Here are some of the criteria that I used in rounding up and ranking the best VPN for Spotify:
connection speed and service quality – for convenient streaming
server locations and number of servers – to be able to access a lot of content
encryption strength – to protect your personal identity and private information
no-log policy – doesn't record any of your history or internet data
available on iOS and Android – for compatibility
user-friendly interface – for easy navigation and use
How to Use Spotify Abroad with a Spotify VPN
If you still have no idea where to start, here is a step by step tutorial of how to set up your very own Spotify VPN on your mobile device.
Choose a Spotify VPN provider (my favorite is ExpressVPN).
Pick out a payment plan for your subscription.
Open the best VPN for Spotify and choose a server location in your home country.
Open up Spotify and start listening to music for free!
Not just good for using Spotify abroad
It isn't a question that you can use this handy piece of software for listening to Spotify abroad. But, there's' also a ton of benefits you can get besides this.
A VPN (Virtual Private Network) basically encrypts all your online activity so nobody can spy on whatever you're doing online. And on top of that, it also hides your real IP address and replaces it with the location of the VPN server you select. This way, you can access geo-restricted sites and content no matter where you are! You can get the US Netflix library, remove censorship in China, and surf websites from anywhere in the world.
If you're still wondering if this would be a good value for your money, then I can safely say that it definitely is! You can't go wrong with a VPN because you can utilize it for so much more than just using Spotify abroad.
Try ExpressVPN Now
Save 49% + 3 Months FREE (Valid Until June 2023)
Get the Best VPN for Spotify
Spotify is without a doubt, the best music streaming platform available on the internet. It's very convenient and allows you to listen to almost any song you can possibly think of. However, to be able to use it abroad, you have to sign up and pay for the premium version. This may not seem worth it to you and you'd really rather stick to the free version.
How to use Spotify abroad? The best solution to this is getting a Spotify VPN.
Getting a VPN will easily bypass this geo-restriction and allow you to keep using Spotify abroad without having to get a premium subscription. It can also benefit you in a lot of other ways than just music streaming.
If you pick a provider like ExpressVPN, you can even try it out for free on their 30-day money back guarantee! That's right, the top VPN service allows you to test out all their features absolutely free for a limited time. So what are you waiting for? Go get your Spotify VPN now.