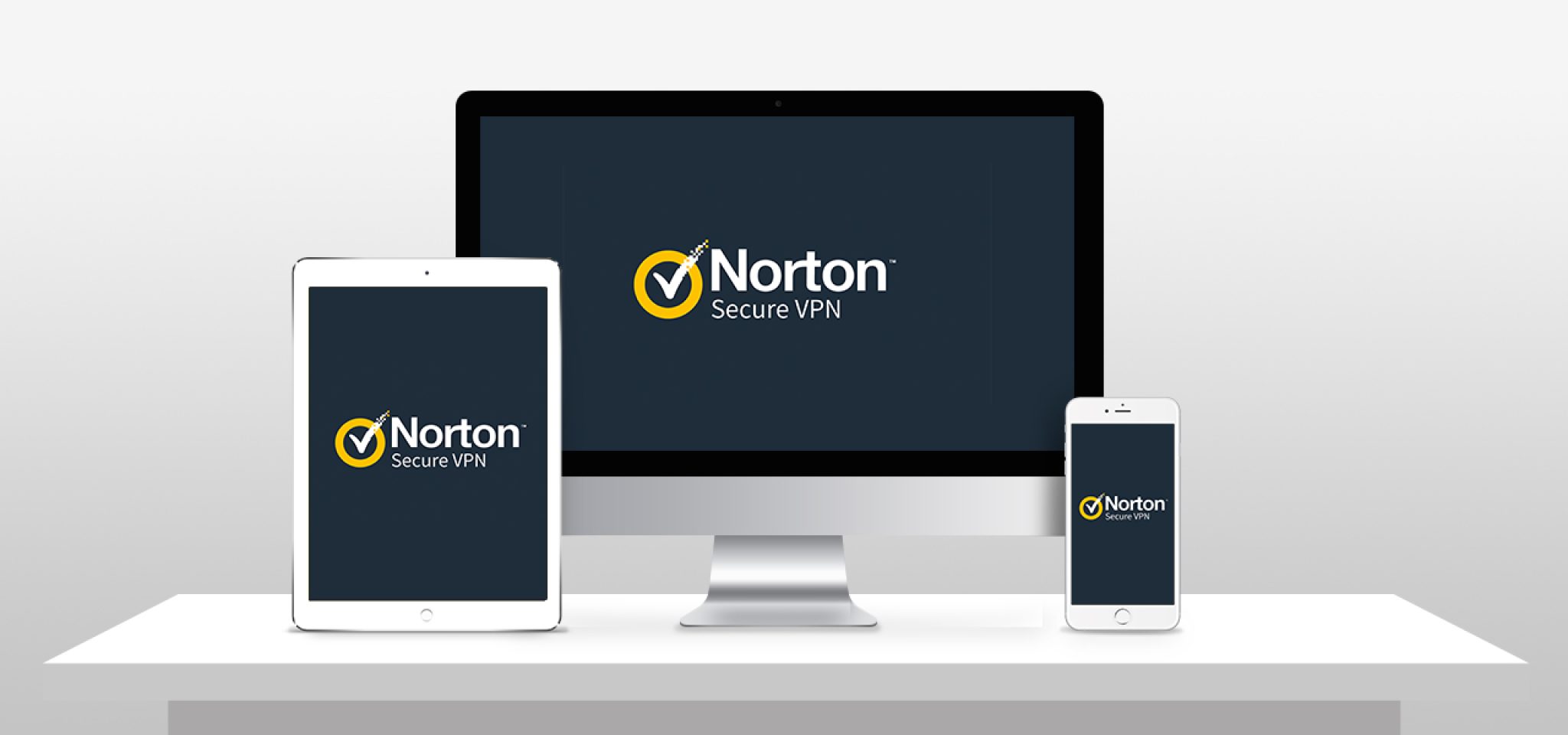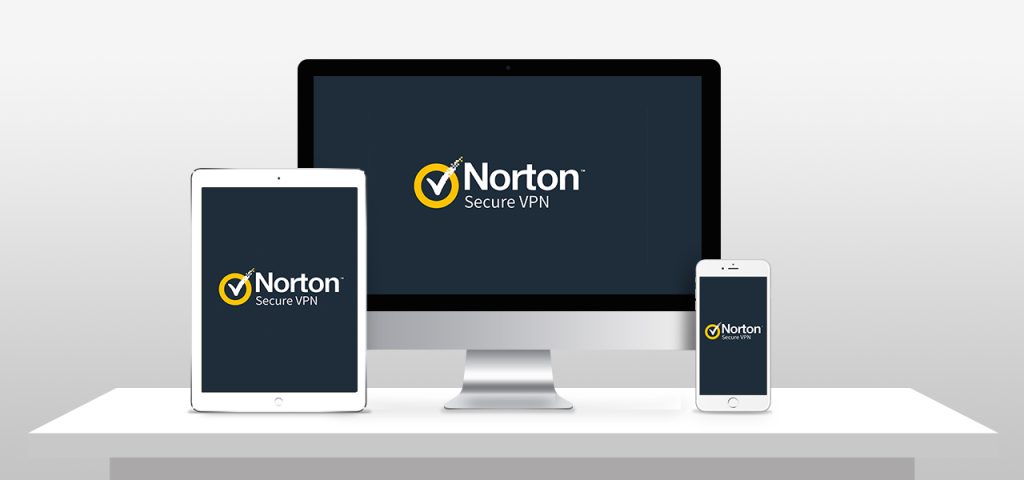 Norton as a brand needs no introduction when it comes to security. It has been dominating the anti-virus industry as well as the internet security realm for years. Did you know that there's a VPN service offered by this company that goes by Norton Secure VPN?
Yes, not many people may know about this but Norton does have a VPN service although the spectrum of the services is very limited. This is my Norton VPN review for those who are wondering is Norton Secure VPN worth it or not. Let's find out is Norton's VPN any good or not.
What is Norton Secure VPN?
Well, it's a VPN (Virtual Private Network) that encrypts your data on the internet to keep it safe from hackers and scammers. The parent company, Norton, started its journey back in 1991. The initial release was developed by NortonLIfeLock.
The company was initially known as Peter Norton Computing which was founded by Peter Norton. Symantec, a tech giant of that time, acquired the company from the owner. Over the years, Symantec kept improving the DOS utilities because antivirus was not part of the service at that time.
Secure VPN Norton comes as an internet privacy tool from the company. You can purchase it for both home use and commercial use with up to 10 device support.
It can track and block unwanted ads, offer spectacular encryption, and ensure your privacy on the internet. When I was researching for my Norton VPN reviews, I came to notice that the company calls its encryption bank-grade! However, I highly doubt it's that strong because bank-grade encryption is not everyone's cup of tea.
Apart from the Norton Secure VPN, the company also offers online threat protection, password management, dark web monitoring, parental control, smart firewalls for both Windows and Mac clients, cloud storage, and virus protection.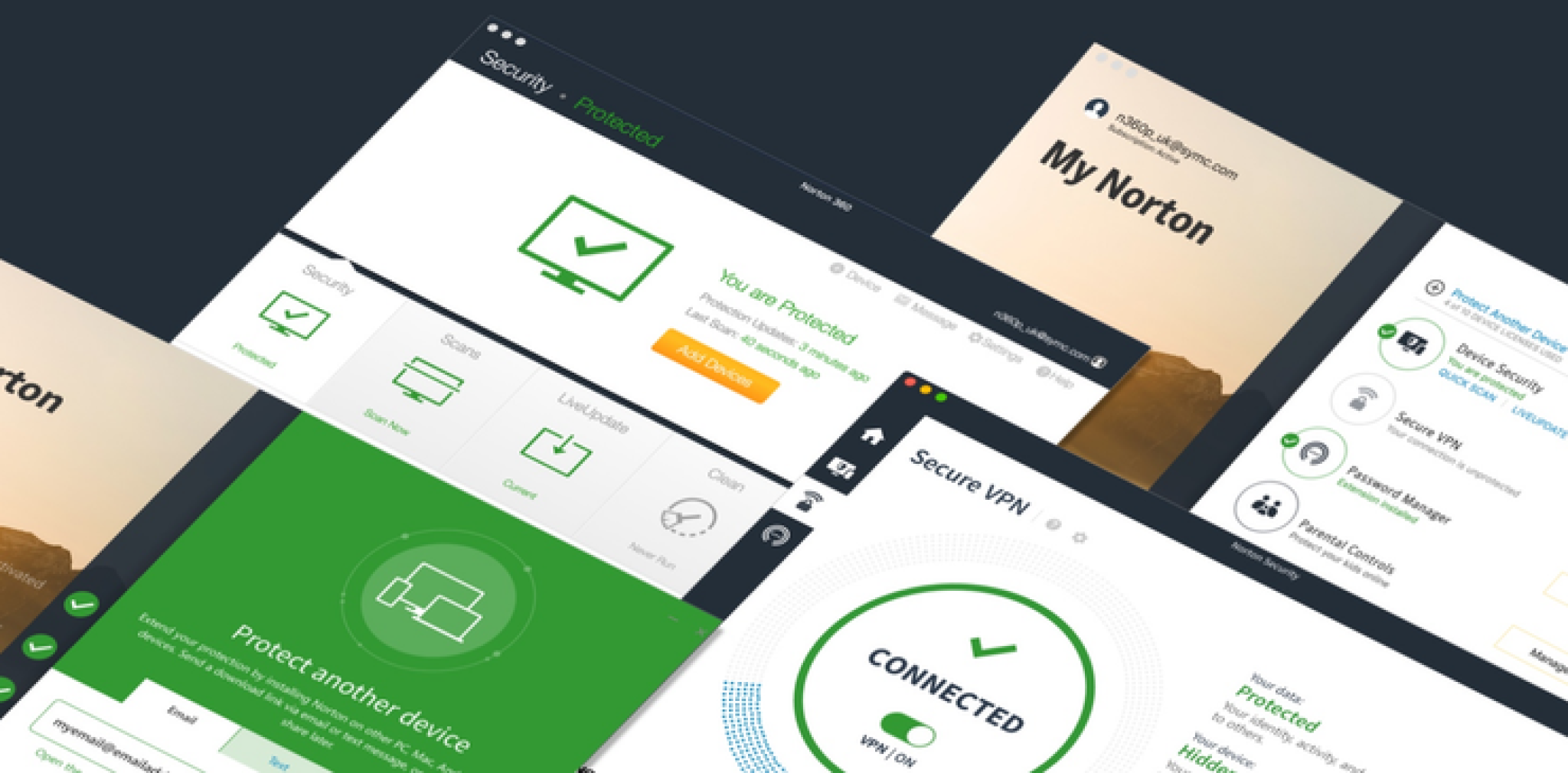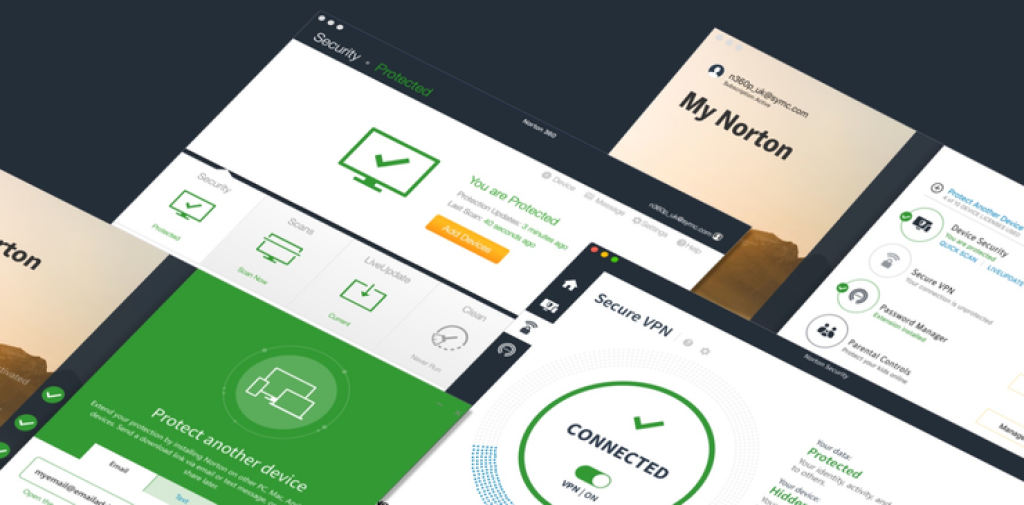 Shortcomings of Norton Secure VPN
Although the services offered by Norton Secure VPN are top-notch, it suffers critically from compatibility and stability issues. It's one of the biggest reasons why Norton VPN reviews haven't blown up. Also, the number of servers it offers is very limited. For most people, it's not enough.
Let's explore the drawbacks of Norton VPN reviews in this section of my NortonVPN review.
Limited Server Locations: As of now, Norton has around 79 servers in 30 countries across the world. When compared to our top choice of VPNs, ExpressVPN, it falls behind. Because ExpressVPN has more than 160 services in over 94 countries!
No P2P support: P2P stands for peer-to-peer network. It basically means connecting two nodes under a secure network. Norton Secure VPN doesn't offer it. If you turn to ExpressVPN, you can find a P2P service.
No BitTorrent: Torrenting is one of the main uses of a VPN. BitTorrent is the most popular and most widely used torrent client at the time of writing. Unfortunately, during my NortonVPN review, Norton failed to secure my torrenting.
Compatibility: It's been a major pain point for Norton Secure VPN. The client just doesn't seem to improve no matter how much the developers try. Both Windows and Mac users have complained numerous times about the clunky interface of Norton VPN reviews.
Unclear Privacy Policy: Let's start this point on a positive note. The privacy policy section on the NortonVPN review section is very brief and easy to read. However, it's not clearly stated what happens to your IP address when it's collected. ExpressVPN, on the other hand, has a very clear outline of what information it collects and what happens to the information.
Comparing Norton Secure VPN with Other VPN Services
Now that you know the shortcomings of NortonVPN review, you might wonder what other options do you have. Needless to say, as a self-proclaimed VPN expert, I have a list ready to go just for you. Look at my comparison table to how my Norton VPN reviews holds up against the rest of the entries.
[vpn_alternative_table]
Plans & Prices of Norton Secure VPN
So, the most important question of all. How much is Norton Secure VPN? For the VPN service alone, there are three different plans. If you want it for one of your devices, it's going to cost you £19.99. For 5 devices, it's £29.99. Lastly, for 10 devices, it's £69.99.
Your other option is getting the Norton 360 Deluxe. As you would expect from a 360 tool, it comes will of the products from Norton's lineup. For 1 year, it'll cost you £34.99 for up to 5 PCs. And the 2-year plan goes for £89.99.
You can also get a 30-day free trial to test out the services before you commit to the year-long plan. Keep in mind that you have to include a credit or debit card to avail the free trial. Once the free trial is over, NortonVPN review will charge for the first year automatically.
If you don't like the services during the free trial, you have to cancel the renewal before it's charged. However, I've found in my NortonVPN review that it also offers a 60-day moneyback guarantee to the users!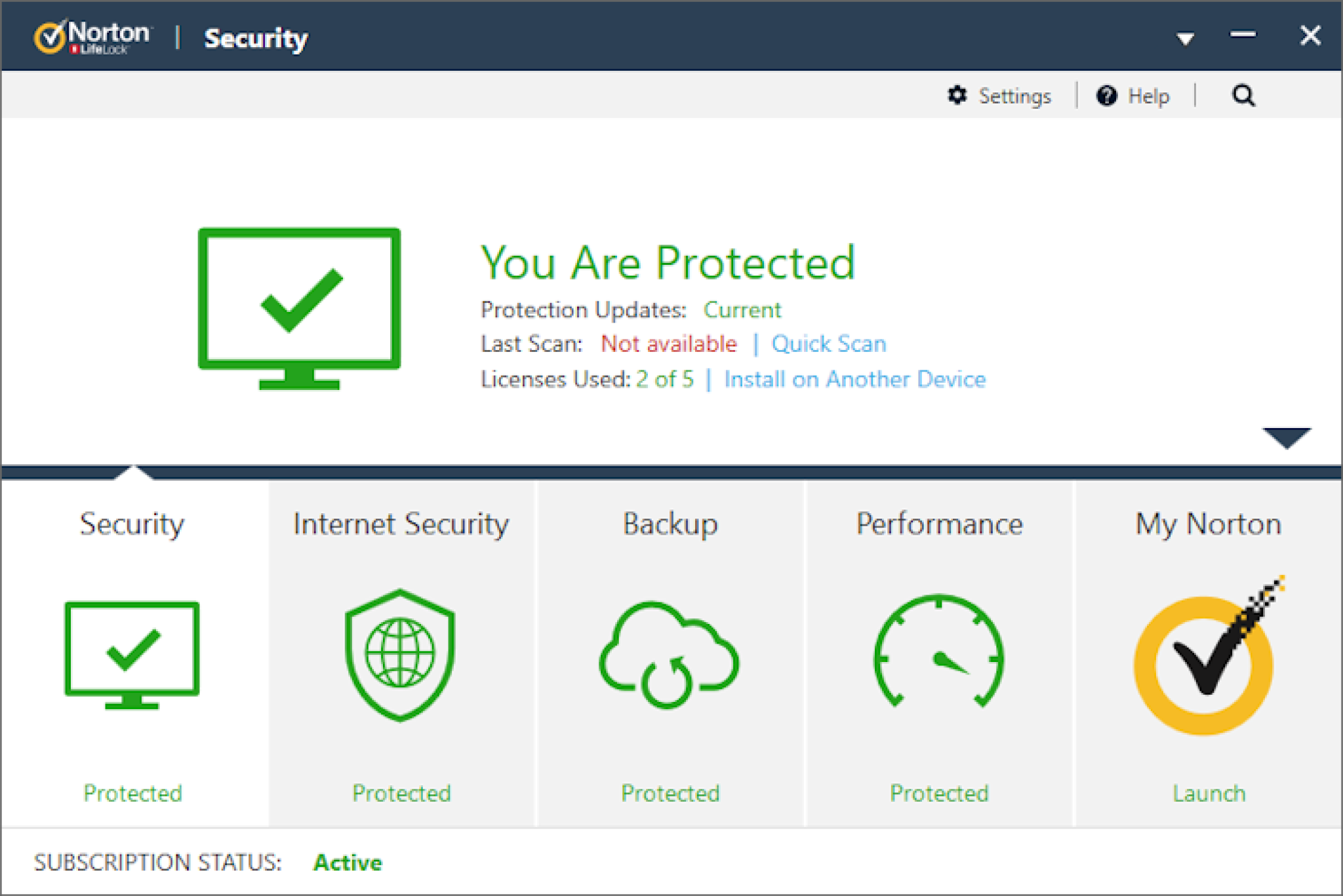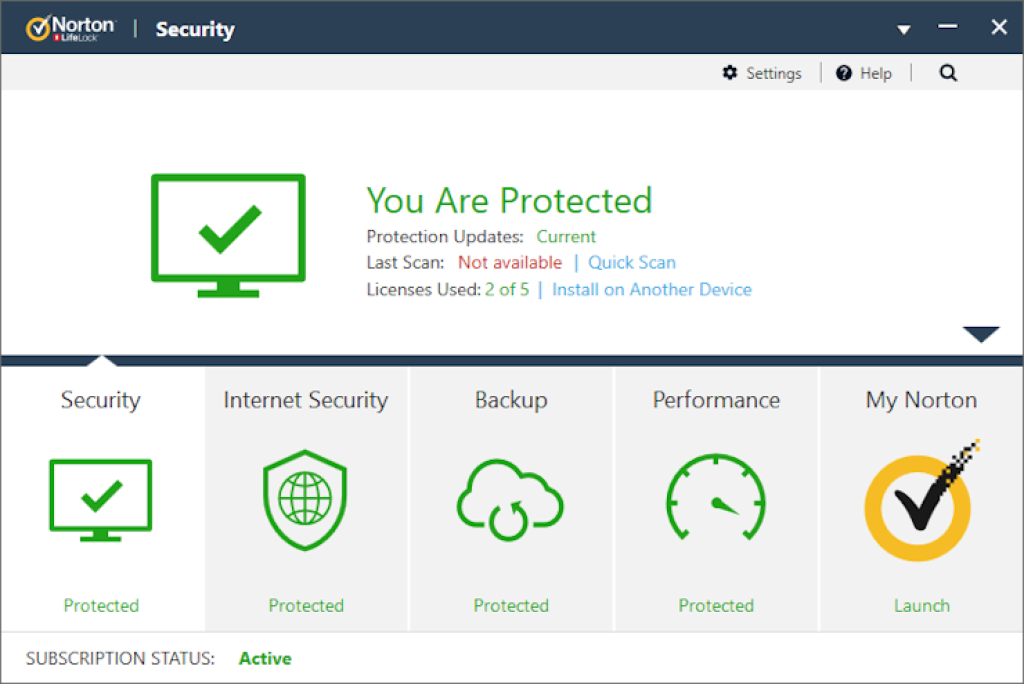 Summary of Norton Secure VPN
As of now, I can tell you that doing the Norton VPN review was a roller coaster ride for me. As I've personally tested this software, I am more confused than I was before. There are certain features that I really like about this service. Then again, there are things that I wonder how the QC team didn't catch it before.
Anyways, check out my final summary of all the VPN services I've used.
| Feature | Value |
| --- | --- |
| Does it register your activities? | No, you're safe with a strict no-log policy |
| Is it safe for torrenting? | Yes, you can use it for P2P |
| What Netflix catalogue is available? | US, UK, CA |
| Simultaneous logins | Up to 1-10 connections simultaneously |
| How many countries do it cover? | 60+ |
| On what platforms is it available? | Windows, MacOs, Android, iOS |
| Money-back guarantee policy | 60 days |
| Available protocols | WireGuard, IKEv2 |
| Type of traffic data? | Unlimited |
| Type of Cipher | AES 256 bits, the most secure encryption in the World |
| How many IP Addresses does it provide? | This provider does not disclose the number |
| How many servers are available? | 3,000+ |
Pros & Cons of NortonVPN Review
To quickly sum up a product or service's efficiency, there's no better alternative than a pros and cons list. So, here's my list for my Norton VPN reviews.
Pros
Affordable pricing
Works fantastic in the Norton ecosystem
Good at blocking ads
Unblocks Netflix easily
Cons
No P2P service
Torrenting doesn't work
Doesn't work on other streaming networks
A limited number of servers
Speed drops significantly when connected
Unclear privacy statement
How I Did My Norton VPN Reviews?
When I was listing all of these VPNs for you, I did follow a list of criteria that mattered the most for me in a VPN software. I'm very much positive that these criteria are going to be the same for most users. Let's get into it.
Privacy and Security
This is undoubtedly the first thing people look for when they're in the market for a VPN. Is Norton VPN safe? I wanted Norton VPN reviews to completely encrypt my network from the rest of the world. Although it lacks in many other areas, NortonVPN review has done a wonderful job of protecting my network thanks to the incorporation of OpenVPN protocol.
Features
This is where NortonVPN review starts to fall behind from our top contender, ExpressVPN. Norton is lacking in the number of servers, available countries, privacy policy, user interface, and so on.
The features are the 2nd most important criterion for most people because they want to enjoy content from all over the world, play games at any server they want, and access any website they want. Norton falls short in all of these areas.
Support
I'm referring to customer support in this section. You may think that there is no need for customer support with a software. In reality, you never know what problem may arise. For example, with NordVPN, I face Login problems after every update. For some reason, the app doesn't want to launch after I log in through the browser.
From the dire situation, customer support has saved me more than once.
Value for Money
This is a comparison between the pros, the cons, and the pricing. A software can have spectacular services but if the price is too steep, the features won't matter. Similarly, a VPN software with limited features can become extremely popular for its affordable price. Norton Secure VPN is somewhere in the middle of the spectrum
Ease of Use
The user interface is the most important aspect when it comes to user-friendliness. A VPN must have easy to use interface with all the necessary buttons. The list of servers should be easily accessible without going through too many clicks.
Norton has been suffering from its clunky user client since the beginning. In this regard, ExpressVPN is lightyears ahead of the rest of the competition.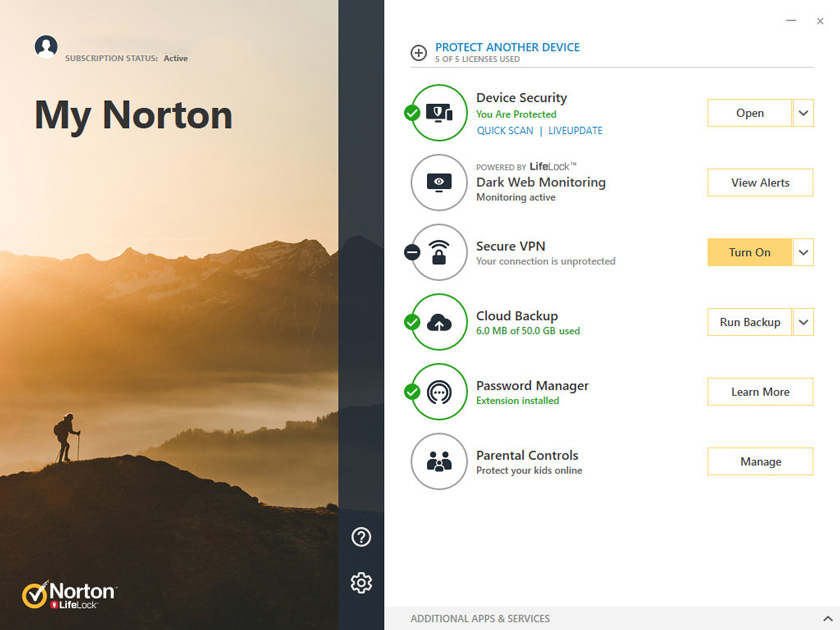 Using Norton Secure VPN
As part of my testing, I used the software for various tasks. Let's see what the results came out to be.
Netflix: A huge majority of VPN users use the clients to unlock content on Netflix. So, my first test was on this VOD platform as well. In my NortonVPN review, I found the client working perfectly well. The list of servers was enough to cover Netflix's servers. However, it didn't work at all with other prominent VOD services.
Torrent: Some torrent clients work with Norton VPN review. I personally use BitTorrent clients and this VPN failed to protect my network. The websites recognized the VPN immediately and blocked my access.
Access in China: A lot of people think of getting a VPN when they have to travel to China for work or travel. And we all know that China is one of the few countries in the world where VPNs are not allowed. NortonVPN review doesn't let you to connect to a Chinese server as well.
Video Games: Many competitive online games use server locations to pair players up. The more options a game has, the better it is. Unfortunately, the number of servers is very limited on Norton. So, it's better if you look into alternatives such as ExpressVPN.
Norton Secure VPN Features
A VPN Software is as good as its features, right? So, here's my take on my Norton VPN reviews.
AdBlock: Many ads on the internet track your activities. Norton 360 VPN offers good protection against those.
Anonymity: Through the available servers, Norton is able to create a very strong encrypted tunnel between your server and the Norton server that keeps third parties away.
App Support: This company has good app support for both Android and iOS. So, you get on-the-go access to websites, games, and VOD platforms.
Windows Client
The Windows client of NortonVPN review has a nice interface. Although it's not the smoothest, the design and the colour look really nice. You get the dropdown menu to select the server on the main page UI. Also, all important buttons such as the settings, user account, etc. are located on the same UI.
Other Applications
Apart from the Windows client, Norton Secure VPN reviews also boasts a Mac client, an Android client, and an iOS client. All of them have an identical user interface and intuitive UX.
Test Results
I have run two different tests on the VPN. One is for testing the speed and the other one is for DNS leaks. Let's see the results.
Speed: The connection speed of a VPN depends on the distance between servers, the latency, and the processing power needed from them. With Norton VPN connected, my speeds dropped about 75% on average on the farthest servers. For closer ones, the drop was at around 60%.
DNS Leaks: Thanks to the AES-256 bit encryption, I didn't find any DNS leaks while using Norton. If it did leak, I probably wouldn't have written this review because it would be completely pointless.
Customer Support
The Norton website has a live chat feature integrated. It's the fastest way to get to an agent. Sadly, the agents were not able to answer my questions immediately. However, the website has lots of guides and a helpful community forum where you can get answers faster than the support channels.
Conclusion
After a thorough rundown of the services, I don't think it would be wise for you to invest in Norton VPN reviews. There are better options on the market with stronger security features and more server locations. I would recommend you to look into ExpressVPN before you waste your money on Norton.
Norton Secure VPN 2023: Does it Work or a Big Scale Scam?
Norton Secure VPN is Norton's take in the VPN industry. Let's what it can offer to you. We'll also check if there's a better alternative or not.
PROS
Affordable pricing
Works fantastic in the Norton ecosystem
Good at blocking ads
Unblocks Netflix easily
CONS
No P2P service
Torrenting doesn't work
Doesn't work on other streaming networks
A limited number of servers
Speed drops significantly when connected
Unclear privacy statement