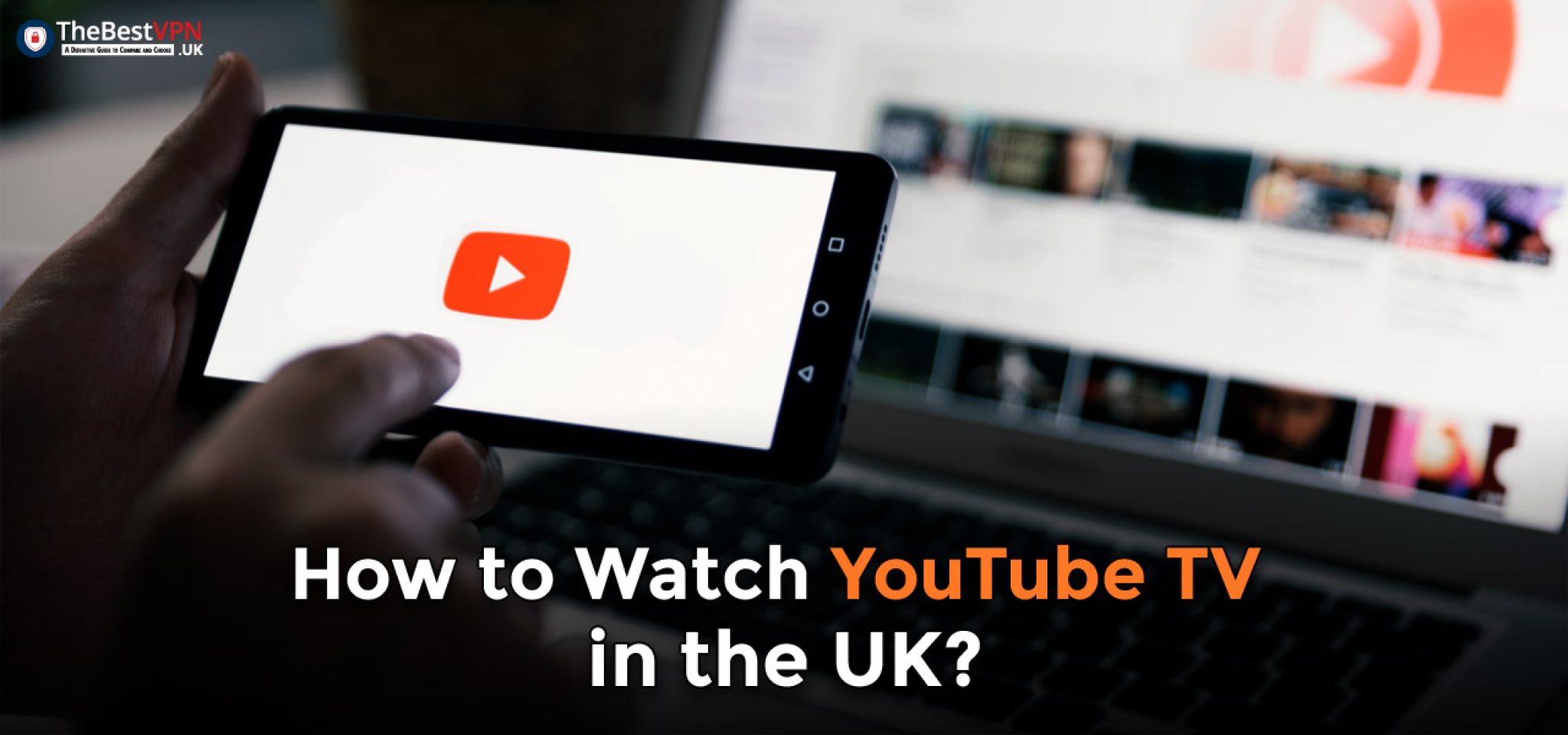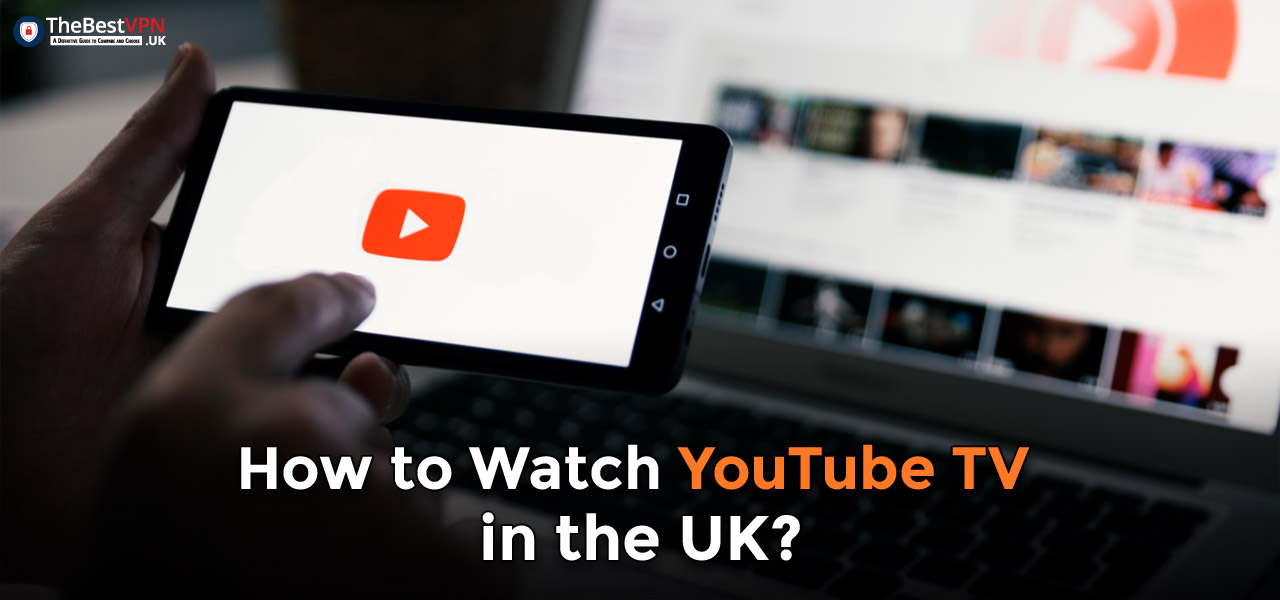 Ever wondered how to watch YouTube TV in the UK? The streaming system offers access to premium channels and content from the US, but isn't currently available outside the States. It's similar to Sky or BT but what's better about the service, is that you can pick and choose the channels you subscribe to without having to pay for a cable package. Although it isn't available in the UK, there are ways to access it using a VPN. Below, we'll show you how to watch YouTube TV UK, and what the best VPNs to use are.
Try ExpressVPN Now
Look no further, here's the best VPN!
Enjoy unlimited streaming and torrenting, anywhere in the world and protect your privacy online. With this exclusive offer, you can use ExpressVPN 30 days, risk-free!
How can I Watch YouTube TV in the UK?
As mentioned above, to watch YouTube TV UK, you'll first need a VPN.
A VPN is a piece of software that can be installed on a computer or downloaded onto your phone through the App Store. It allows you to hide, or adjust the location of your IP address, so that you can access geo-restricted content. Geo-restrictions are put in place due to licensing and copyright policies. Programmes on the platform are only licensed for broadcasting within the US, which is why you shouldn't be able to watch YouTube TV in the UK, or anywhere outside the US.
Using a YouTube TV UK VPN, you will be able to hide your IP address from the streaming service, sign up for an account and watch your favourite channels.
Is YouTube TV Free?
Like other streaming services, YouTube TV costs. However, if you're not sure whether you want to sign up, they do offer a week long free trial on desktop. If you sign up for the trial and log into your VPN, you will be able to watch YouTube TV in the UK for the week before having to commit to any payments.
It's worth noting that a subscription to YouTube TV isn't like one to Netflix… It's more comparable to a Sky box in the UK. At around £40 a month, it's a heft investment, so it's definitely worth trying the free trial before committing.
Why a VPN?
A VPN doesn't just hide your location so you can watch YouTube TV in the UK, or Netflix US for that matter. VPN software is becoming incredibly popular, which means the top brands are constantly looking at ways to differentiate themselves. Which is why a VPN is the best option to watch YouTube TV in the UK, but also for your online security.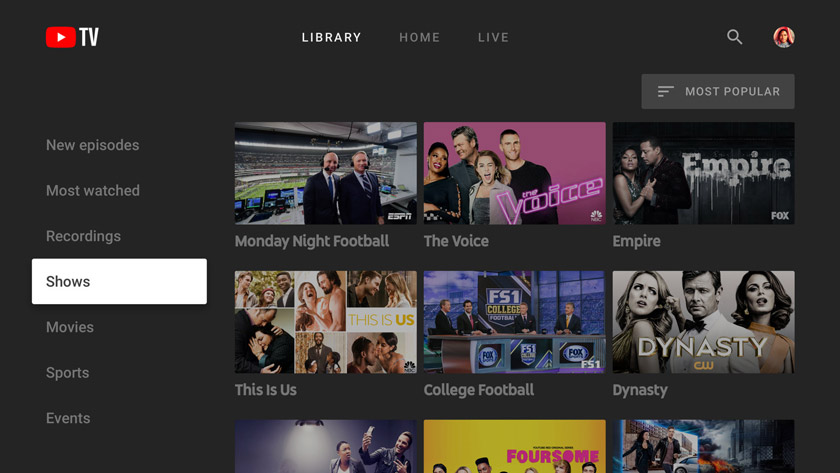 VPNs add an extra level of security for you when you're browsing the web. By hiding your IP address, websites can't track your movements online and therefore your data can be protected. Some VPNs even offer built-in password managers that auto-fill web forms so hackers can't track what you're typing.
Security online is more important than ever, which is why a VPN is great to use for everyday web use.
How to access YouTube TV with a VPN
So does YouTube TV work in the UK? With the right VPN, it will, yes. But how?
For this step by step, we're going to use our favourite VPN, ExpressVPN.
ExpressVPN offers a great 30-day free trial so is good for playing around with and using to access YouTube for a month.
Try ExpressVPN Now
Save 49% + 3 Months FREE (Valid Until October 2023)
Watch YouTube TV UK via Desktop
First, you'll need to create an account at ExpressVPN
You'll then receive an email with a link to download the VPN onto your desktop
Once installed, the software will open. Use the power button to start using it
You can use the location dropdown to change your location to US.
Next, you'll need to set up a YouTube TV account – while still logged into your VPN
Use a US based zip code when setting up – such as 90210
Once set up, you can choose your package and set up your payments
Watch YouTube TV UK on your phone
Set up your account at ExpressVPN
Download the app from the app store (available on Android and Apple)
Log in with your newly created account
Follow the steps 3-6 above.
You're then all set! When you visit the YouTube TV site, there will be an option to Try For Free. Here, you'll receive a 5-day free trial. Although it doesn't seem like a lot of time, it will be plenty of time to try out the service and see if you like it. To watch YouTube TV UK, you'll need to be willing to pay the subscription fee – which is quite expensive, so it's a good idea to see what the service can offer you before setting up your direct debit.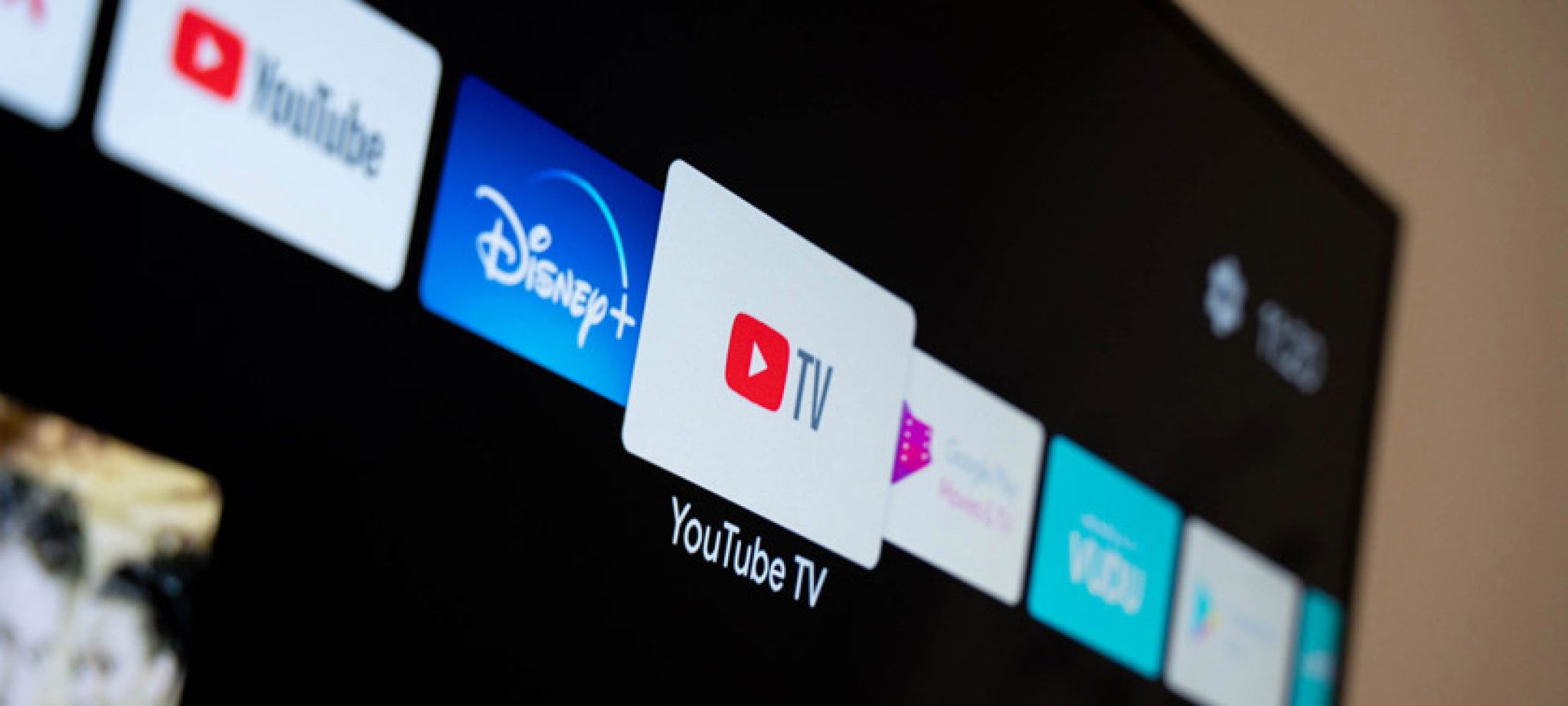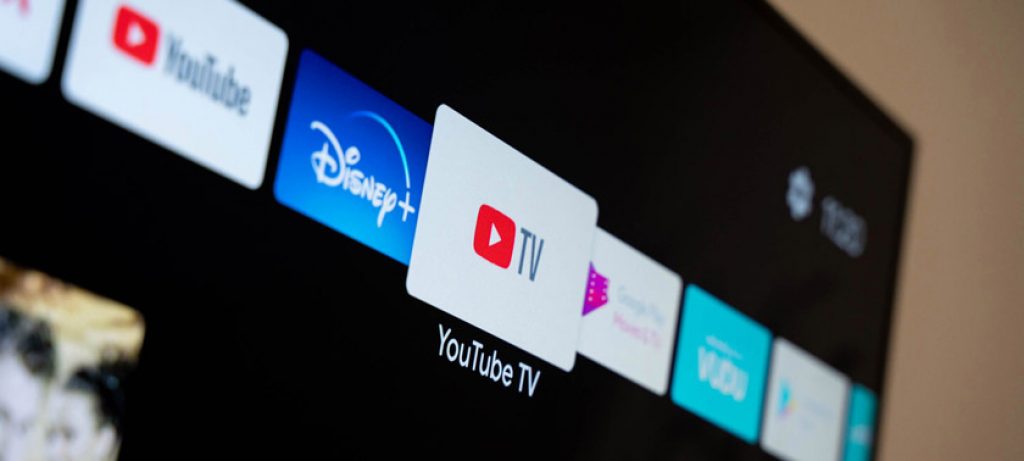 What VPN works with YouTube TV?
We've created a list of the best VPNs to watch YouTube TV in the UK. Most offer a free trial and additional features like online security and password managers. We decided on this top 10 while considering three main things: Simplicity, value for money and speed of connection. The below VPNs all connect quickly so your watching experience goes uninterrupted. And, they're all pretty easy to use – you don't need to be a tech whizz to watch Youtube TV with a VPN.
Streaming services do have some level of VPN blocking in their software, but the VPNs above work with YouTube TV as of the time of this article. Typically, if one VPN gets blocked, other brands will quickly find a workaround to get you back up and running in no time. It's highly unlikely all VPNs will ever be blocked, so you can switch between a couple to make sure you can always access the site.
Other Benefits of a VPN
Of course, signing up for VPN might seem like a lot of effort just to access YouTube TV in the UK. But there's actually so many other benefits to using this software:
Access To Geo-Restricted TV
There are a huge range of streaming services that have different offerings in various countries. Using a VPN can help you gain access to Netflix catalogues from other countries, Amazon Prime and even just music videos, as well as allowing you to watch YouTube TV in the UK. There are a huge number of reasons why content might be geo-restricted to certain countries, but the right VPN will help you hide your location and give you access to content from any country you wish.
Stay In The Loop While Travelling
In a similar vein, the UK also has its own geo-restricted content. So, if you're abroad, you might not be able to access this content without a VPN.
Additional Online Security
A VPN provides you with an extra layer of security when browsing the web. Lookout for '265-bit encryption' on the service provider's website. This security will hide your IP address, location and search history so that websites, hackers or other companies can't track your information. The software also protects your personal data while it is being transferred from one device to another.
Uninterrupted Internet Usage
Sometimes, when your internet provider can see you're almost at the end of your data limit for the month or year, they will slow your internet down in the background. This can be incredibly frustrating – especially for anyone who uses the internet for work or transferring files. Using a VPN will keep your usage private, and prevent you from being subjected to data caps.
Keep The Whole Family Safe
Brands like ExpressVPN will allow you to add 5 devices to your account, meaning the whole family can surf the web safely. You'll be able to watch your favourite tv shows while the kids watch theirs on a tablet in a different room. Everyone is happy!
FAQs
What channels are available when I watch YouTube TV UK?
There is honestly so much to see when you watch YouTube TV UK, with additional subscriptions and packages being available to purchase for extra per month. The service currently provides access to 73 channels, with many more to come. You can create or build your own package person to you, and create your very own perfect entertainment system.
You can access channels that we already have in the UK – such as MTV, E! and BBC – as well as US based channels like CNN, ABC and Fox.
Can I watch YouTube TV UK on Mobile?
Yes, you can watch YouTube TV UK using an app in the app store for both Android and Apple phones. It can be used on your smart TV, desktop, mobile or tablet.
Is YouTube TV available in Europe?
No, at the moment, YouTube TV is actually only available within the US. But, you can watch YouTube TV in the UK or Europe using a VPN.
Can You Get YouTube TV in the UK: Conclusion
So, is YouTube TV available in the UK? Although the service isn't available in the UK officially, it can be accessed using a VPN! You can install ExpressVPN and access their 30 day free trial to help you set up your account to watch YouTube TV UK. From there, you'll be all set to get streaming your favourite shows in no time.
We recommend using any of the VPNs we've listed above to ensure a great watching experience. None of these VPNs are difficult to set up, and are all great value for money. We also suggest taking full advantage of the 7 day free trial to watch YouTube TV in the UK, as even the basic plan is pretty expensive. If you're not 100% certain you'll get enough out of the streaming service, take a look at Sky, Netflix or other free streaming services like Putlocker which are a little less costly. VPNs will work with almost all streaming services on your desktop, mobile or tablet so the possibilities are endless.