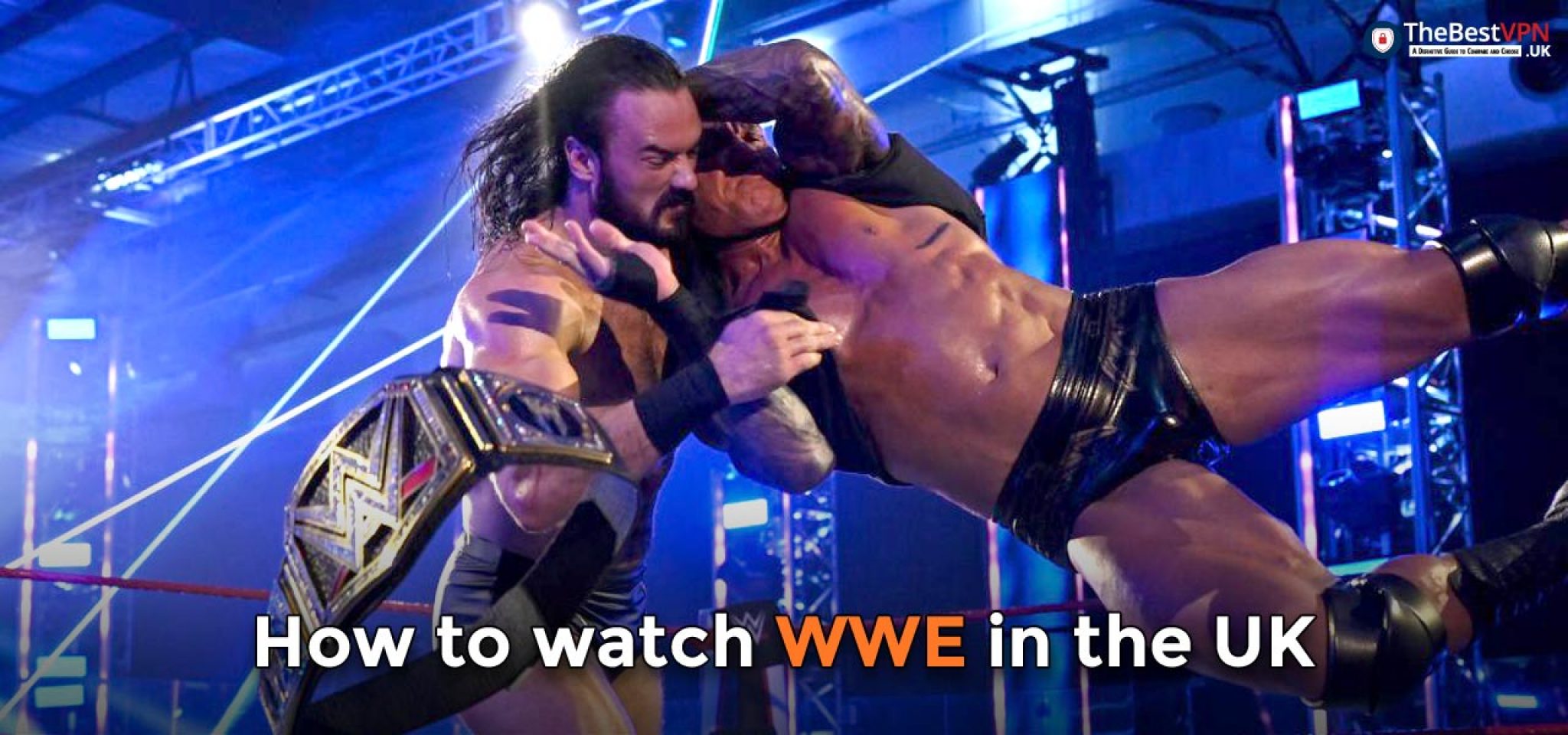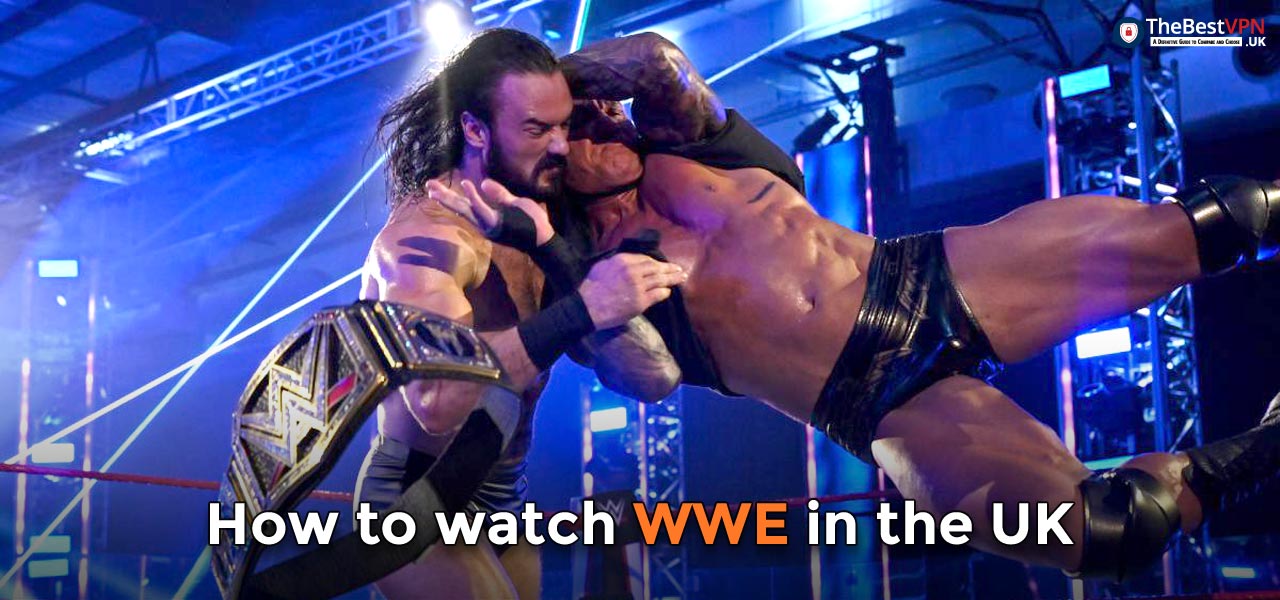 World Wrestling Entertainment, better known as WWE, has offered fans across the globe hours of entertainment since the 50s. Despite its worldwide interest, The WWE Network – where you can watch wrestling online and access all the latest events and content – has only ever been available in a few select countries.  If you're looking to watch WWE for free while in the UK, you'll need to find an alternative streaming platform. And to make sure you get the best watching experience available, you should also use a VPN.
Try ExpressVPN Now
Look no further, here's the best VPN!
Enjoy unlimited streaming and torrenting, anywhere in the world and protect your privacy online. With this exclusive offer, you can use ExpressVPN 30 days, risk-free!
Where can I watch wrestling for free online?
If you love watching wrestling, you'll likely have done so on specific television channels or in a pay per view format. In the past, fans of the sport have been lucky enough to gain access to all the action on The WWE Network via paid membership, but this is no longer available as its own separate thing.
So how can you watch WWE online? And can you watch it for free?
There are a few ways in which you can watch wrestling online for free, but there are far more ways to watch it using a paid subscription.
WWE Network Free Tier
The WWE Network itself offers plenty of content for fans that love watching wrestling, but can't necessarily afford a subscription. On the free plan, fans can access shows like Monday night Raw Talk, as well as Smackdown Live and NXT. You'll also have access to previous pay per view WWE streams.
Kodi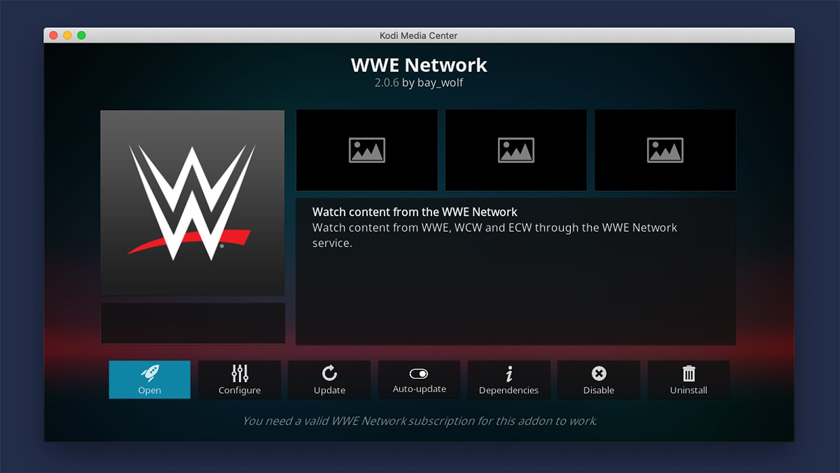 If you have an Amazon Firestick, you can access WWE live stream events with the Kodi add-on. Within the Kodi system, you can download channels such as WWE on demand, Tap TV or We Watch Wrestling to watch WWE online and gain access to all your favourite wrestling shows and events.
Watchwrestling.in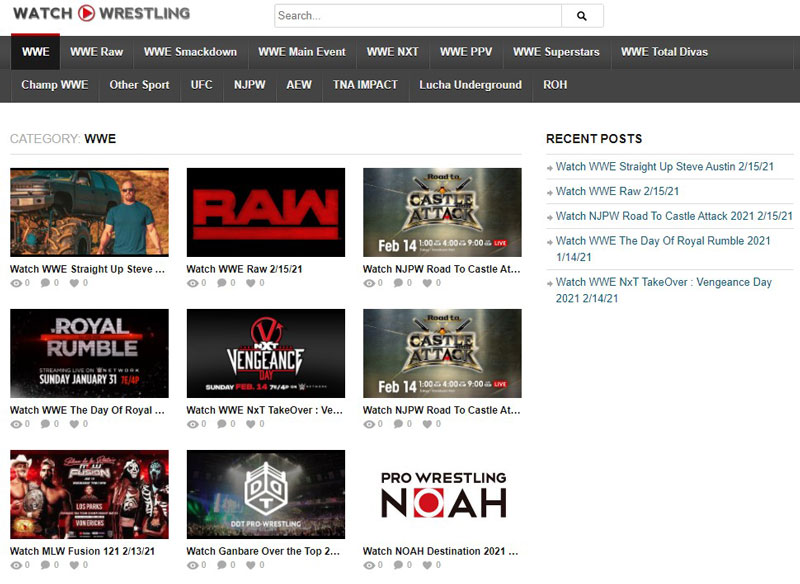 For everything WWE, Raw, Smackdown and Total Divas, head on over to watchwrestling.in Here you'll find several streaming options for watching wrestling events and shows online.
Paid Services for Watching Wrestling
If you want in on as much of the wrestling action as possible, your best bet is a paid subscription. With a paid option, you'll be able to access WWE live stream and pay-per-view content in real time.
Peacock Premium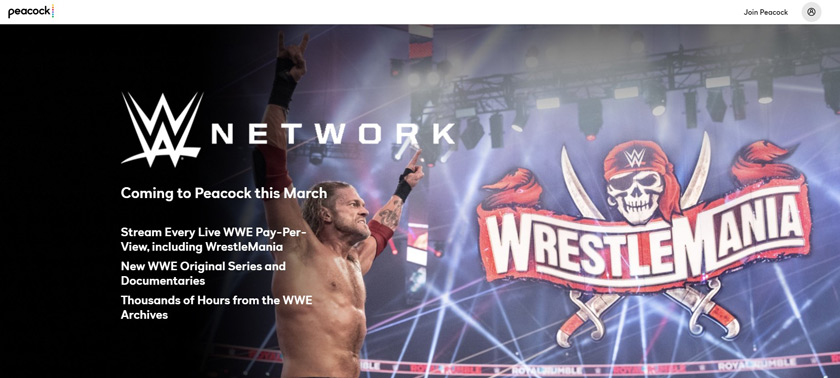 As of March 18th 2021, Peacock will become the official streaming platform for The WWE Network within the US. Therefore, if you want to stay connected with all the latest WWE live stream or pre-recorded content, Peacock is your best option. In order to access Peacock outside of the US however, you'll need a VPN.
BT Sport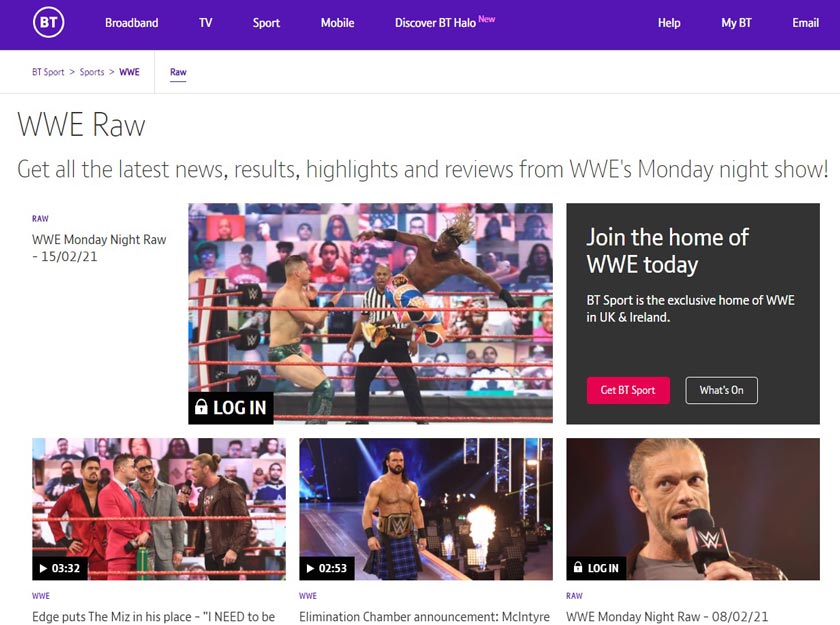 If you're in the UK, you can easily watch wrestling online with the help of a BT sport membership for just £25.
YouTube TV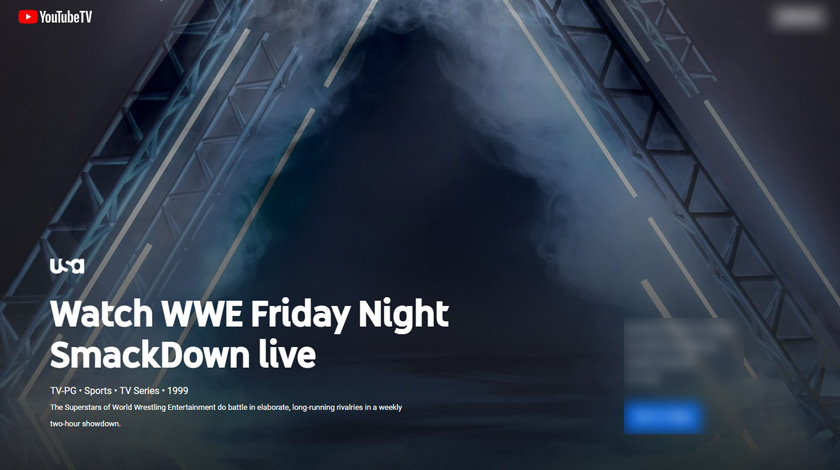 For $64/a month, you can watch WWE online via YouTube. YouTube TV is a streaming platform that is becoming increasingly popular, and will allow you to watch WWE online as well as Total Divas, Smackdown and Rumble.
Issues with watching WWE  on those channels
If you've already looked into the above streaming sites for watching wrestling, you might notice that not all of them are available in the UK, or whichever country you're trying to watch from. Many streaming platforms have geo-restrictions in place, meaning they only have the right to stream certain content within certain jurisdictions.
The good news is, there is still a way to watch wrestling online even when the content appears blocked at first. Using a VPN will allow you unblock geo-restrictions so you can continue to watch WWE online from anywhere in the world.
How to watch WWE online with a VPN Watch WWE
To watch WWE live stream events, you'll first need to set up your VPN. Below, I've provided a list of the best VPNs for the job.
Once you've found one you like the look of, you'll need to set up an account and install the software onto your desktop. Alternatively, if you're watching wrestling while on the go, you will be able to find a designated mobile app for the VPNs I've chosen from the app store.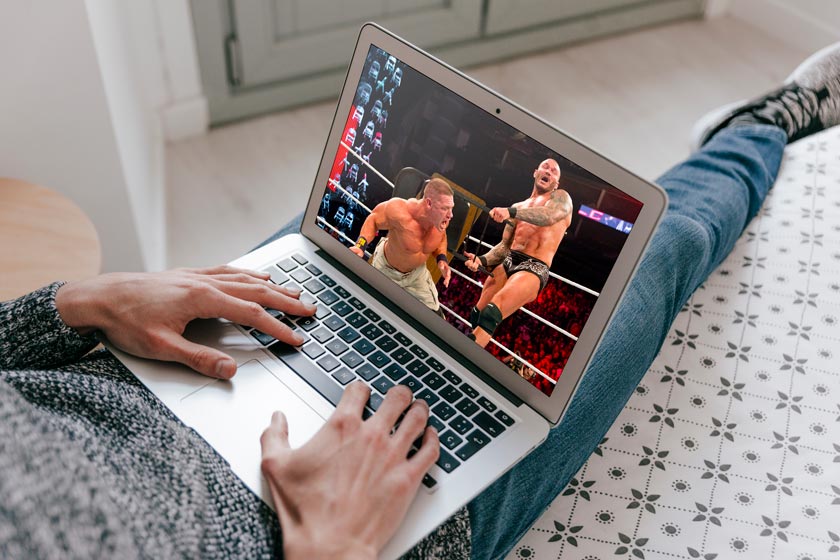 When downloaded, head into the software and turn it on. Then, choose a server in the country you're trying to access content from – for example, the US.
With the VPN software still open, open your browser and head to your chosen streaming service. You'll now be able to watch wrestling online from around the world!
If you're choosing to use one of the paid subscriptions – like YouTube TV or Peacock – for WWE live stream events, don't forget you'll also need an account there.
Watch Wrestling Online With A Free VPN
I can also give you an extra tip: You can use a VPN to watch WWE online for free. ExpressVPN offers a free trial money-back guarantee for their VPN services. This means you have a whole 30 days to decide whether you like the software. If you don't, you will receive a full refund. So you've got a month worth of Total Divas, or you can watch WWE Raw online till your heart's content.
Try ExpressVPN Now
Save 49% + 3 Months FREE (Valid Until December 2023)
Other VPNs also offer free trials or money back guarantees, which are great for trying out the tool. However, I never recommend using a fully free VPN.
Free software usually means you're paying in some other way. And more often than not, that's through your personal data. Free VPNs have been known to sell data on, rather than protecting it – which is a huge risk. They also simply don't work as well: After going through all of the effort of setting up a free VPN, you definitely don't want to then find out it doesn't let you watch wrestling online anyway. Most freebies don't have enough servers, or don't give users access to the full service. It's also worth mentioning that free VPNs are easier to detect, so have usually already been blocked by streaming platforms like Peacock or YouTube TV.
Basically, free VPNs are too good to be true.
Best VPNs for watching WWE live stream events
If you want to watch WWE live stream events, as well as watching wrestling related shows while waiting for the live action to start, these are the best VPNs for the job.
When ranking VPNs, I take into consideration three things: Simplicity to use, speed of connection and value for money.
What else can a VPN do?
It's worth mentioning that even if you do end up paying for a VPN to watch wrestling online, the software offers so much more. Here are just a few things a VPN can do:
Encrypts personal data
The reason VPNs were created in the first place were, unsurprisingly, not just to help people watch WWE online…They're actually for encrypting your personal data while you browse the help, to help you stay safe from cyber attacks. You'll often find that VPNs now also include a password manager, which will auto fill your passwords, rather than you typing them out. This again helps to provide another layer of protection and prevents hackers being able to track your personal information, bank details and passwords.
Prevents data throttling
You might not have noticed, but when you start gaming online, or watching wrestling for example, your internet service provider (ISP) might start 'throttling' your connection. This ultimately slows down your internet speed, making it more different to have an enjoyable watching experience. Nobody likes buffering.
A VPN hides your online activity from ISPs and other companies, and without knowing you're watching WWE live stream events, they can't slow your connection down. Simple!
Block geo-restrictions
Finally, there is so much more geo-restricted content a VPN can help you access, that doesn't relate to WWE. In fact, if you already have a Hulu, iPlayer or Netflix account, a VPN can help you change your location and browse the catalogues available in other countries. Suddenly, there's so much more to watch!
Conclusion
If you love watching wrestling, and keeping up to date with all the industries latest content, it's definitely worth looking into getting yourself a VPN. There are some free sites to use, but for high definition, uninterrupted streaming, it might be best to try Peacock or YouTube TV to watch WWE online.
Although it might seem tempting to try a free VPN to watch wrestling online, I hope I've deterred you away. This software can do far more damage and they're worth. I hope I've provided you with everything you need to access WWE live stream events in time for the next big battle!