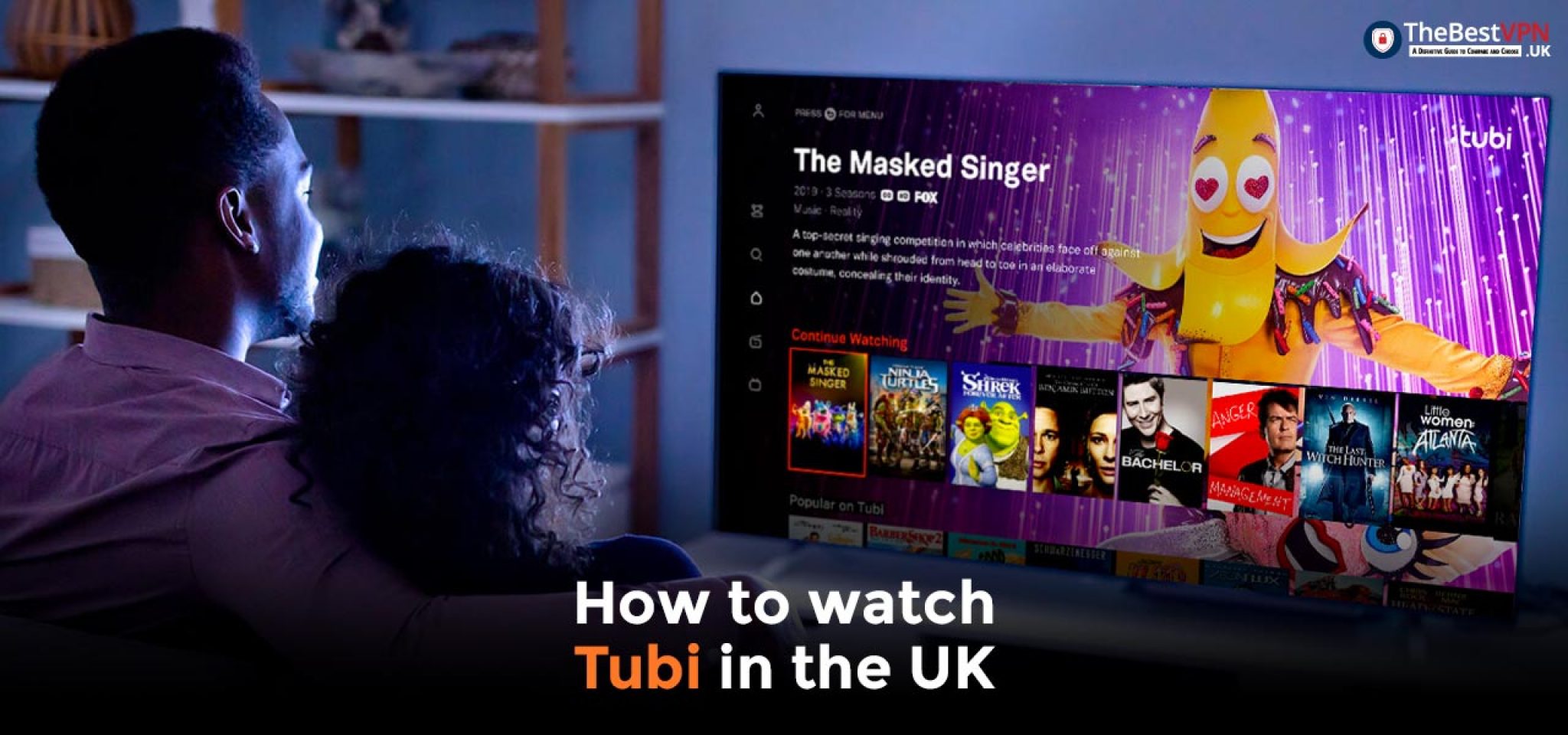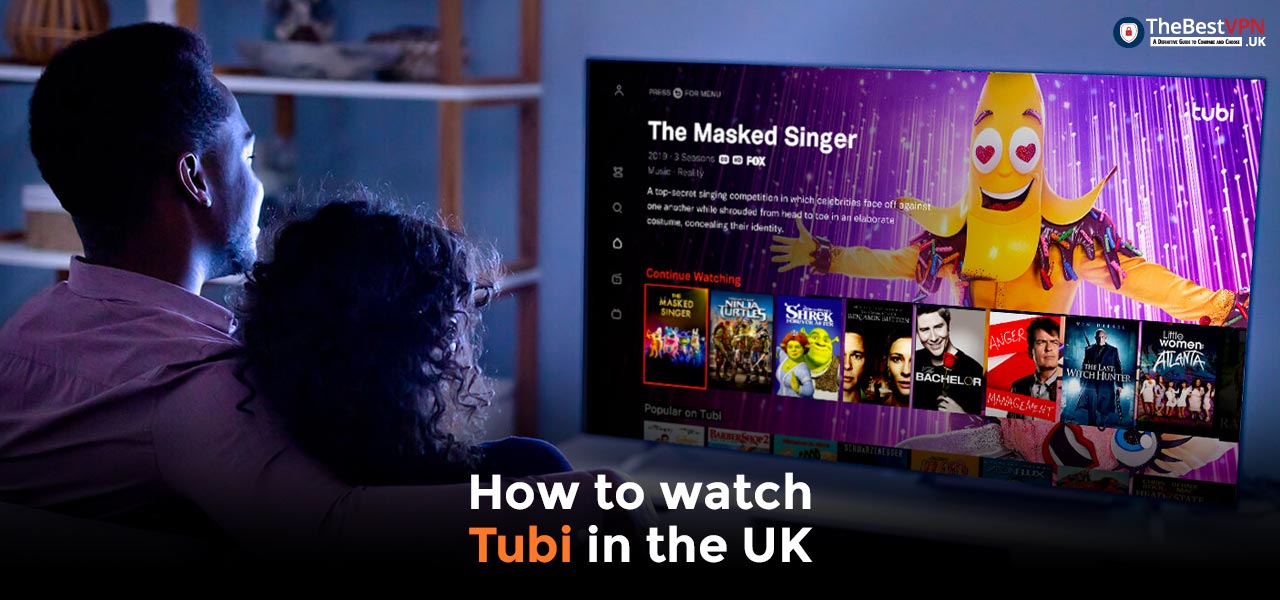 Tubi TV is a great alternative to all your favourite streaming sites like Netflix, Hulu and Prime. The platform offers high-quality streams of the best films and TV shows all in one place, rather than you having to have multiple subscriptions. The only issue is that it's not available in Europe. This is because it's not compliant with GDPR – meaning it's banned across the continent. However, I know how to watch Tubi TV in the UK. And that's what I'm going to show you today.
Try ExpressVPN Now
Look no further, here's the best VPN!
Enjoy unlimited streaming and torrenting, anywhere in the world and protect your privacy online. With this exclusive offer, you can use ExpressVPN 30 days, risk-free!
How to watch Tubi TV in the UK
Is Tubi TV available in the UK?
As mentioned above, Tubi TV UK isn't GDPR compliant. As such, the platform could track your information without your permission. That's why it's not currently available in the UK like other top streaming sites. However, the method I'm going to share for how to get Tubi TV in UK allows you to browse anonymously anyway, so it shouldn't be a problem.
In order to get the Tubi app UK, and to browse anonymously you'll need a VPN.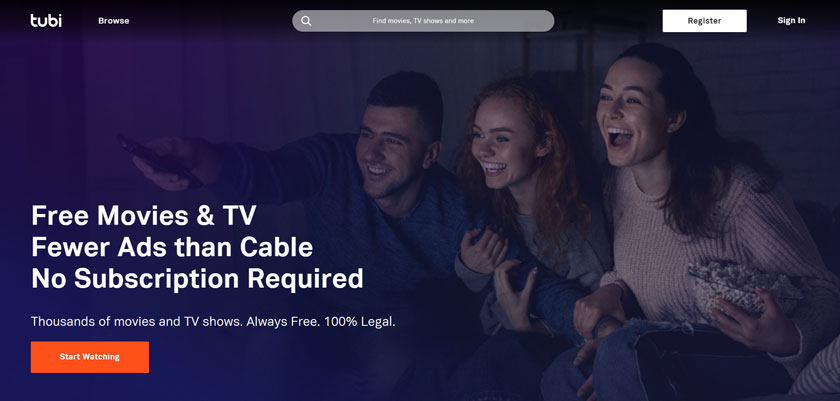 Tubi TV UK: Why a VPN?
A VPN is the only way you can get Tubi TV in the UK. Without it, you'll receive an error message on the Tubi site saying that the service isn't available in your current location.
With a VPN, you're able to pretend you're somewhere else in the world. While it's not as exciting as an actual holiday, it does mean you can access content from across the globe and use the Tubi app UK.
How does it work?
When you're connected to a VPN, you can choose a server in any country. When connected to that specific server, your traffic and requests will travel to the server and onto the site you're wanting to visit. This stop-off along the way means that when you arrive at the site, it will be the server's IP address that's displayed, rather than your own.
So, if you're from the states and want to know how to get Tubi TV in UK while you're away, you can connect to a server back home and get streaming.
Similarly, if you know there's a film you'd like to watch on the Tubi app UK, connect to a US server and you're good to go.
In terms of GDPR, when your traffic travels to the VPN server, it does so in an encrypted tunnel. This encryption means onlookers can't see what you're up to. Hackers, the government, your ISP and even Tubi TV UK can't track what you're doing.
How to watch Tubi TV in the UK: Free VPN for 30 days
What's even better, is that not only will this blog show you how to watch Tubi TV in the UK, but also show you which VPNs are the best for the job.
ExpressVPN, my favourite VPN, even has a 30-day money-back guarantee for new users. That means if there are only a few things you want to watch on Tubi TV UK, you can do so and get your money back – no questions asked.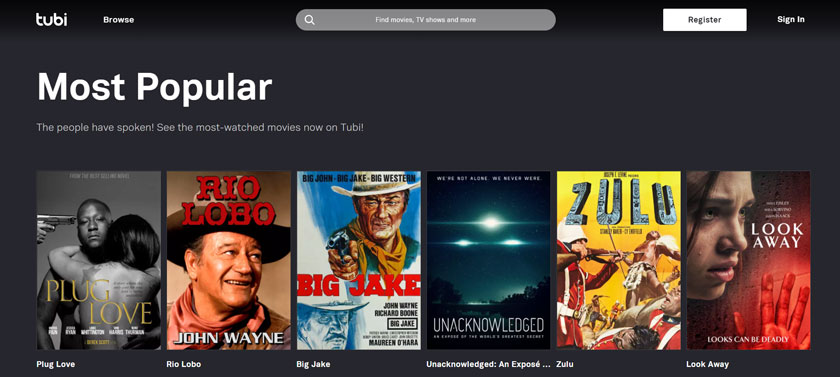 If you find yourself enjoy the Tubi app UK, you can always keep going with your VPN subscription. Packages are generally pretty cheap, and the longer contract you sign up for, the more discount you can get. Those that sign up to a 12-month contract, for example, can save themselves up to 50% on their monthly payments.
Try ExpressVPN Now
Save 49% + 3 Months FREE (Valid Until October 2023)
How to get Tubi TV in UK
Below are the steps you'll need for how to get Tubi TV in UK. Most VPNs will have a similar process to below, but if you need help with anything along the way, don't hesitate to drop me a line!
Choose a VPN from the list below
Click through to the site
Sign up and choose your subscription package
Claim your free trial (if available)
Download the VPN software
Open the VPN
Choose a server and click 'connect'
Head onto your browser and visit the Tubi TV site
You should now be able to access Tubi TV UK
The Best VPNs for How to Get Tubi TV in UK
Below is a list of VPNs that all work with the Tubi app UK. I try to keep this list updated, but if you notice any of these VPNs not working, please let me know!
As part of how to watch Tubi TV in the UK, I've ranked these VPNs in terms of speed of connection, value for money and ease of use.
Are VPNs legal?
There are a lot of concerns about using VPNs. After all, if a platform isn't available in your country, it's for a good reason, right?
The good news is that VPNs are completely legal. Their main purpose isn't to bypass geo-restrictions to watch things like Tubi TV UK, this just happens to be a handy loophole.
What else does a VPN do?
As touched upon above, a VPN does so much more than providing a solution for how to watch Tubi TV in the UK. Their initial purpose is to keep you safe online. They allow you to browse anonymously with encryption and hide your IP address.
They can also help prevent your ISP from throttling your data – something they've been known to do when they detect someone streaming content. By using a VPN, your ISP can't see what you're doing and as such, can't throttle your data. So, once you've learnt how to get Tubi TV in UK, you can stream your favourite shows without buffering.
Tubi TV UK isn't the only thing you can get through bypassing geo-restrictions, either. You can easily connect to Netflix US, EuroSport, Sling TV and more by choosing a server in the right country.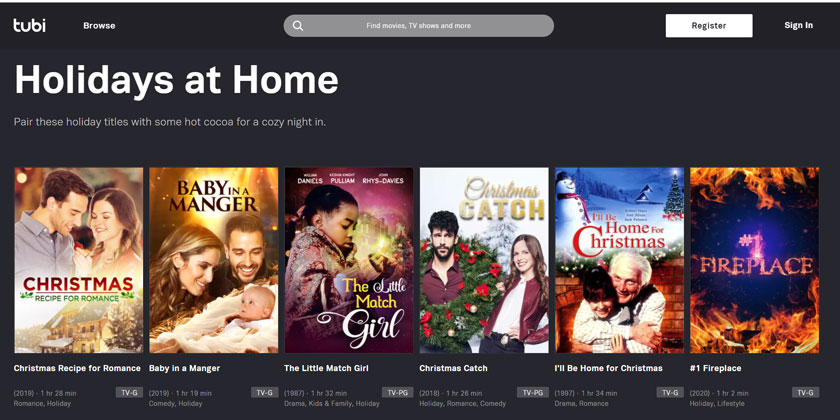 FAQ
How can I access the Tubi app UK
You can access the Tubi app UK with a VPN. Set your VPN to a US server, and you can browse the platform like you would in the states.
Why isn't Tubi TV available in the UK?
Tubi TV isn't available in the UK due to GDPR compliancy laws set in place in 2018. When using the platform there is the chance you'll be tracked without your permission.
How to get Tubi TV in UK when travelling?
If you want to get Tubi TV in UK while travelling, you'll still need a VPN to connect to your home country, as the platform isn't available in the UK.
And that's how to watch Tubi TV in the UK
So, you should now know how to watch Tubi TV in the UK with the help of a trusty VPN. I've also highlighted the best VPNs for the job, as well as how you can get your hands on a 30-day free trial. If you have any questions, let me know!