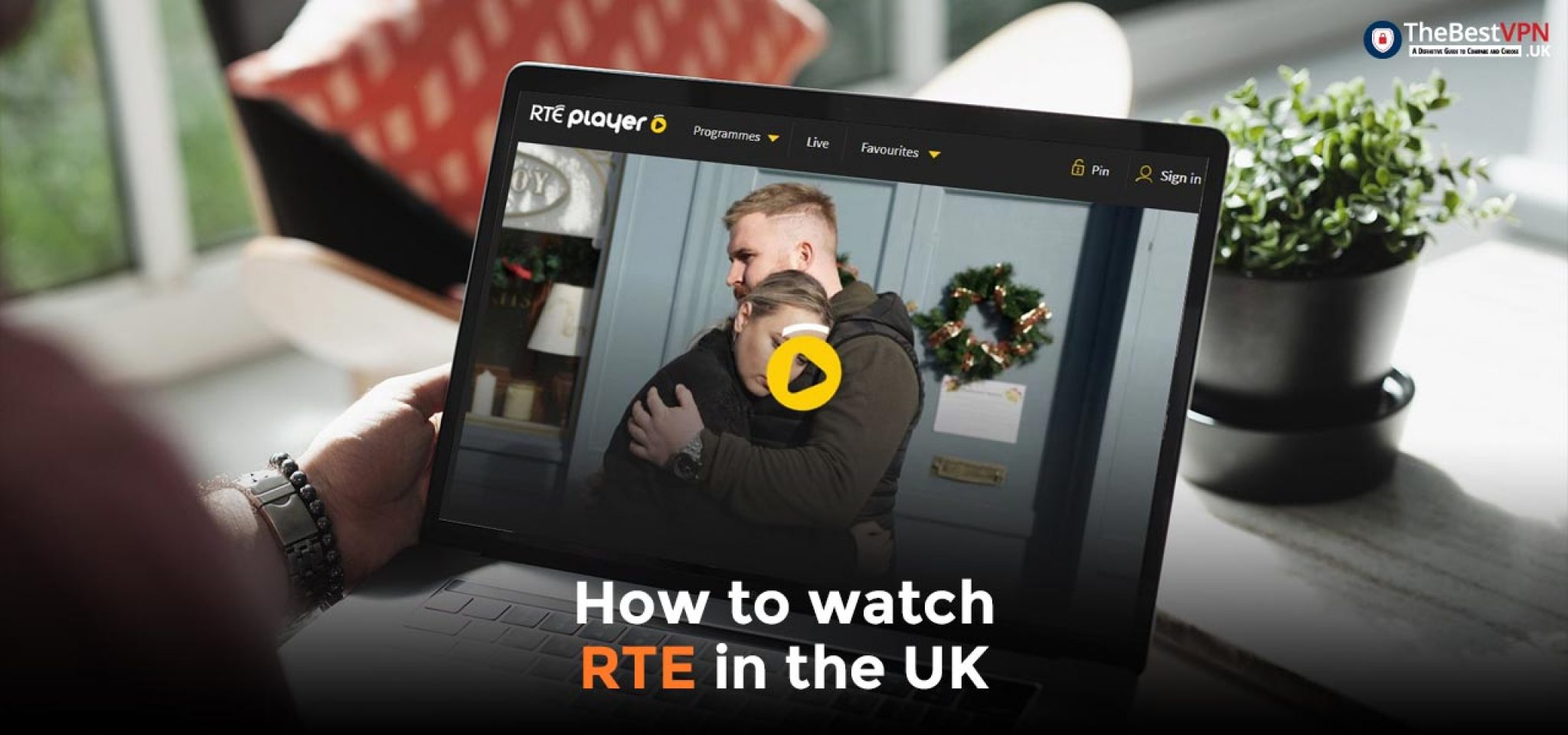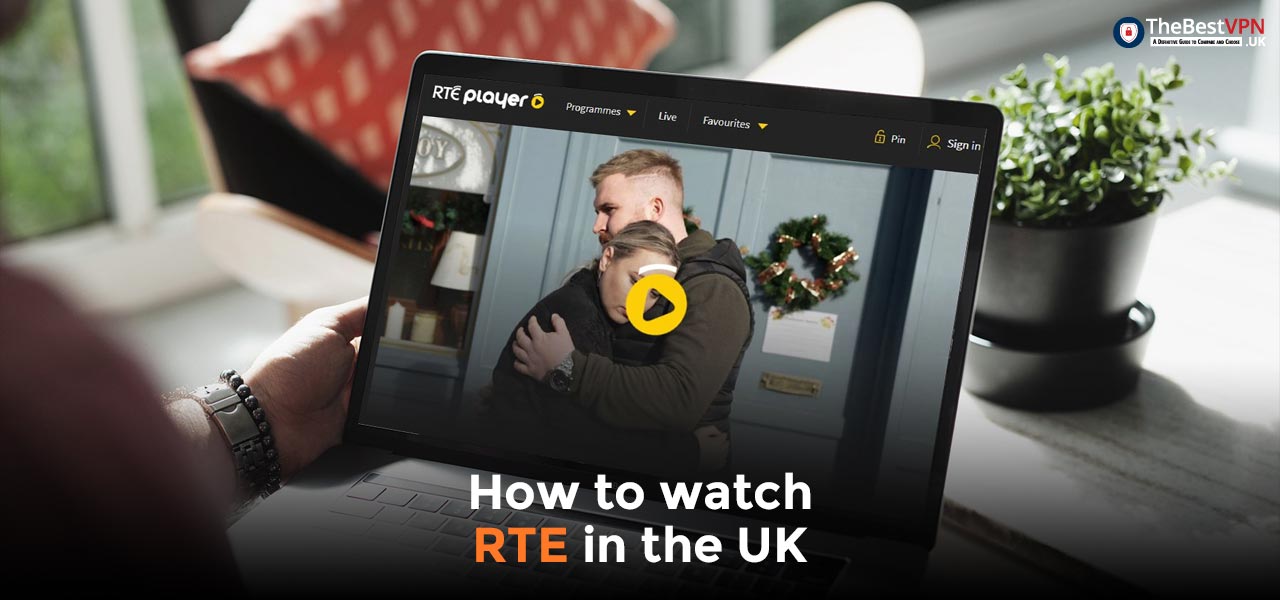 RTE is a national Radio and TV provider available in Ireland, and only Ireland. If you want to know why you can't watch RTE in the UK, you're in the right place. We're going to discuss why it's not available, and how to watch RTA in the UK with the help of a VPN.
Try ExpressVPN Now
Look no further, here's the best VPN!
Enjoy unlimited streaming and torrenting, anywhere in the world and protect your privacy online. With this exclusive offer, you can use ExpressVPN 30 days, risk-free!
How to watch RTE in the UK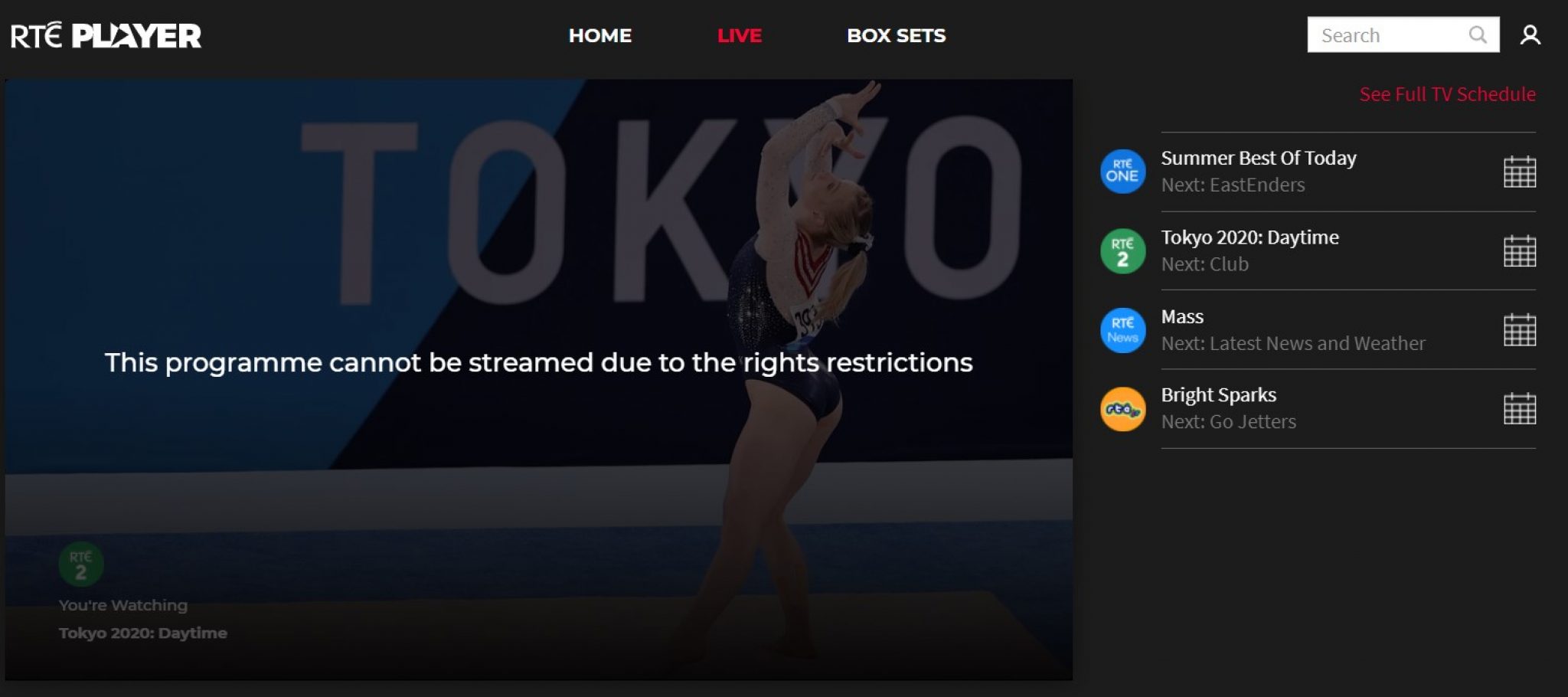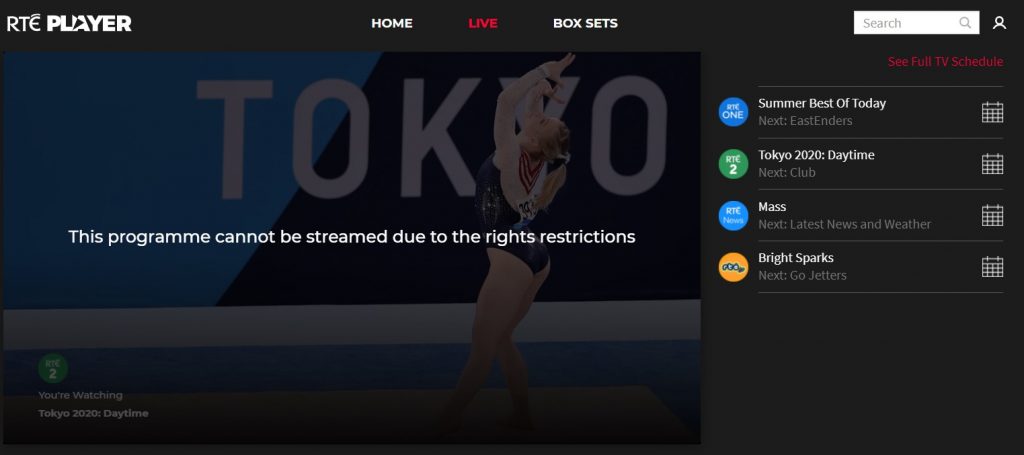 Accessing RTE player UK, would be like trying to access BBC iPlayer in Ireland: It can't be done. If you click on a program on the RTE website, you'll likely see a message saying that it's not available in your region. But why?
When the channel pays for broadcasting rights for different sporting events or TV shows, they'll only be given the rights to stream it in certain countries. And for RTE, they only have the rights to broadcast in Ireland. If RTE 2 live was available in the UK, the company would have to compete with other British streaming platforms, like the BBC – which would cost a lot of money.
RTE 2 Online also have their own shows which they sell the rights for to other countries. All of this means there's very little reason for the platform to be available in other countries like the UK.
Thankfully, if you're really keen to get the RTE live stream in the UK, I have a solution: And it starts with a VPN.
Why a VPN?
So, why a VPN? What does it do?
VPN stands for virtual private network. And it's your golden ticket for how to watch RTE in the UK. VPNs allow you to pretend you're somewhere else in the world. As such, you can connect to a VPN and select a location in Ireland to access the RTE player UK. Once you're connected, RTE will think you're in the country (as they will receive an Irish IP address) so you'll have access to everything the Irish do!
When you go online, your traffic will travel through a secret tunnel to a server, and then to the website you're trying to reach. If you choose a server in Ireland, you'll be able to see RTE UK.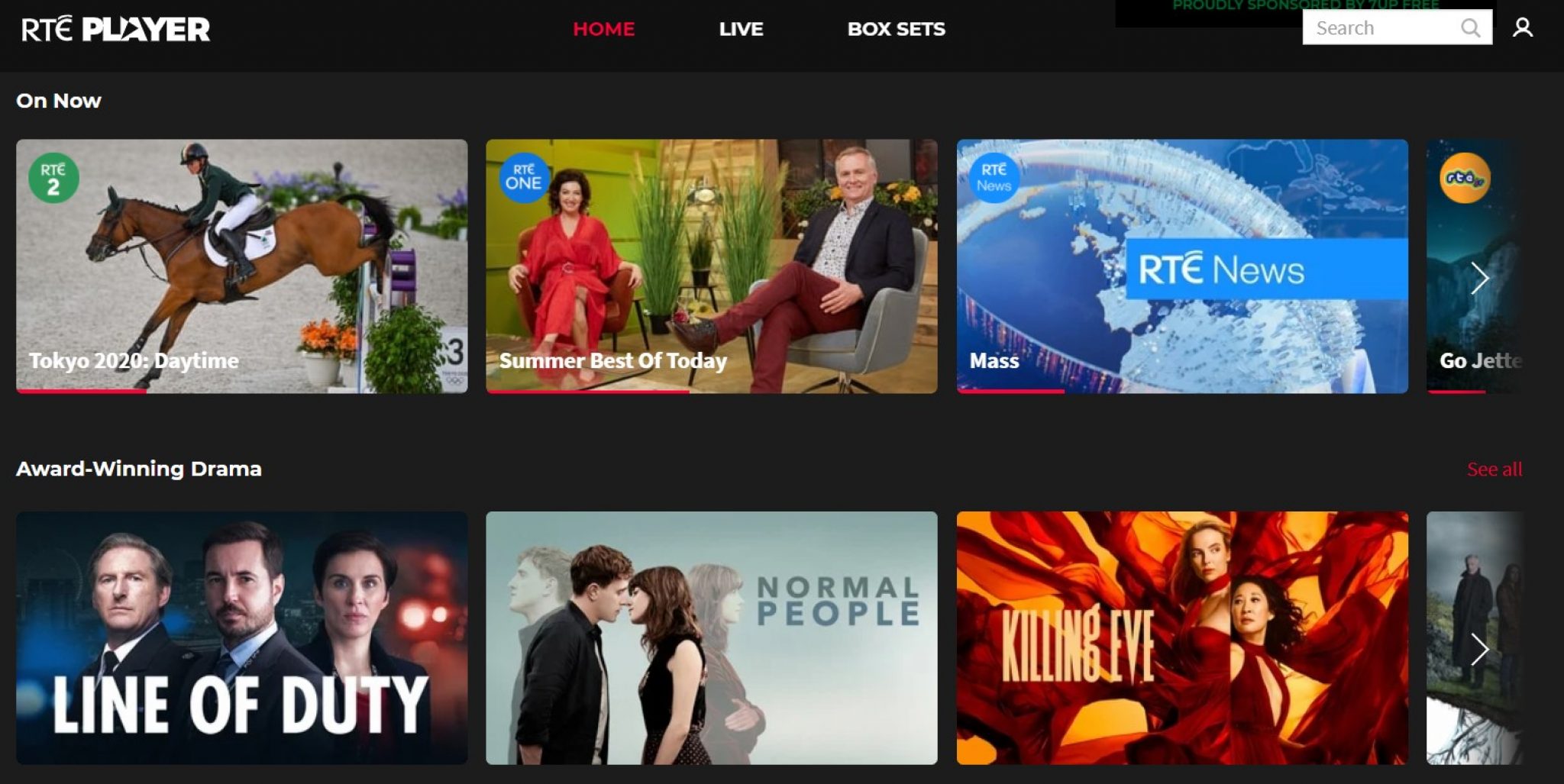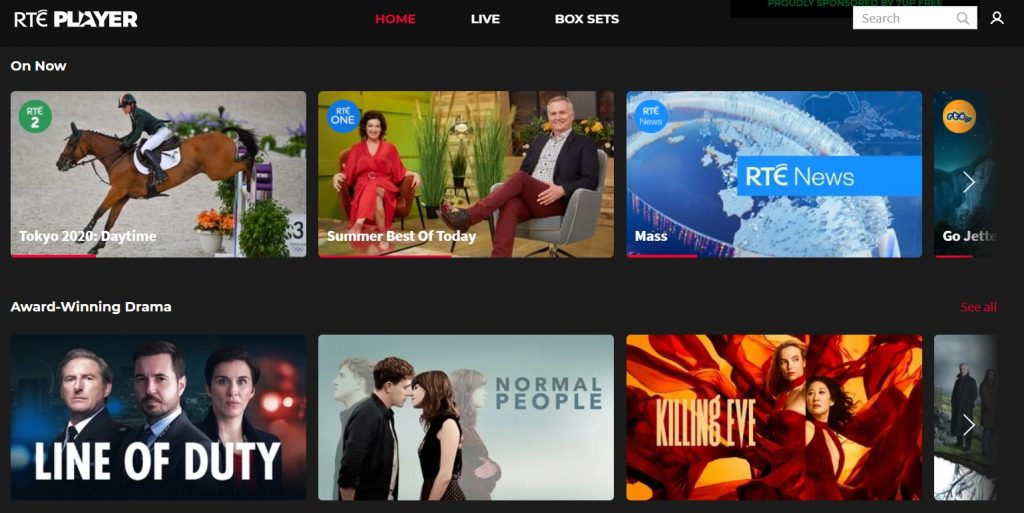 Unfortunately, not all VPNs will let you get the RTE player UK. Only certain brands will have access as companies tend to focus on more popular platforms like Netflix, Amazon and Disney+. Plus, streaming platforms are always trying to make sure people don't find out how to watch RTE in the UK, as they have signed a broadcasting rights contract that doesn't allow them to stream outside of Ireland. As such, they're always on the lookout for new VPNs to block.
So, how to watch RTE in the UK? Well, I've already done a lot of the work for you, and know the VPNs that can actually give you access to the RTE 2 live stream in the UK. And, you can try one for free…
Our trick to get a VPN for free for 30 days
If you want to get a VPN for free, I recommend subscribing to ExpressVPN. These guys are the best of the best and offer new users a 30-day money-back guarantee. So if you want to watch the RTE player UK, but don't want to pay for the chance, you can subscribe to ExpressVPN and cancel within the first 30 days for a full refund. If you don't cancel (which you might not once you find out how great VPNs are), it'll only cost around five pounds a month (depending on which subscription you choose).
Try ExpressVPN Now
Save 49% + 3 Months FREE (Valid Until October 2023)
How to watch RTE in the UK with a VPN
If you want to know how to watch RTE in the UK, you can follow these steps. I've based these steps on the process for ExpressVPN, but most VPNs will work in a similar way.
On your laptop, sign up to your VPN via their website
Install the software onto your device
Open the VPN program and choose an Irish server
Press Connect
Head to the RTE website
You should now be able to access the RTE player UK.
Some guides suggest that if you want to use the platform on your phone, you'll need to change your device's location. On iPhone, for example, you'd need to sign out of your iCloud and create a new account with an Irish address. That will help you access the Irish app store.
If you want to watch RTE on the TV, you'll need to connect your laptop via an HDMI.
Best VPN for RTE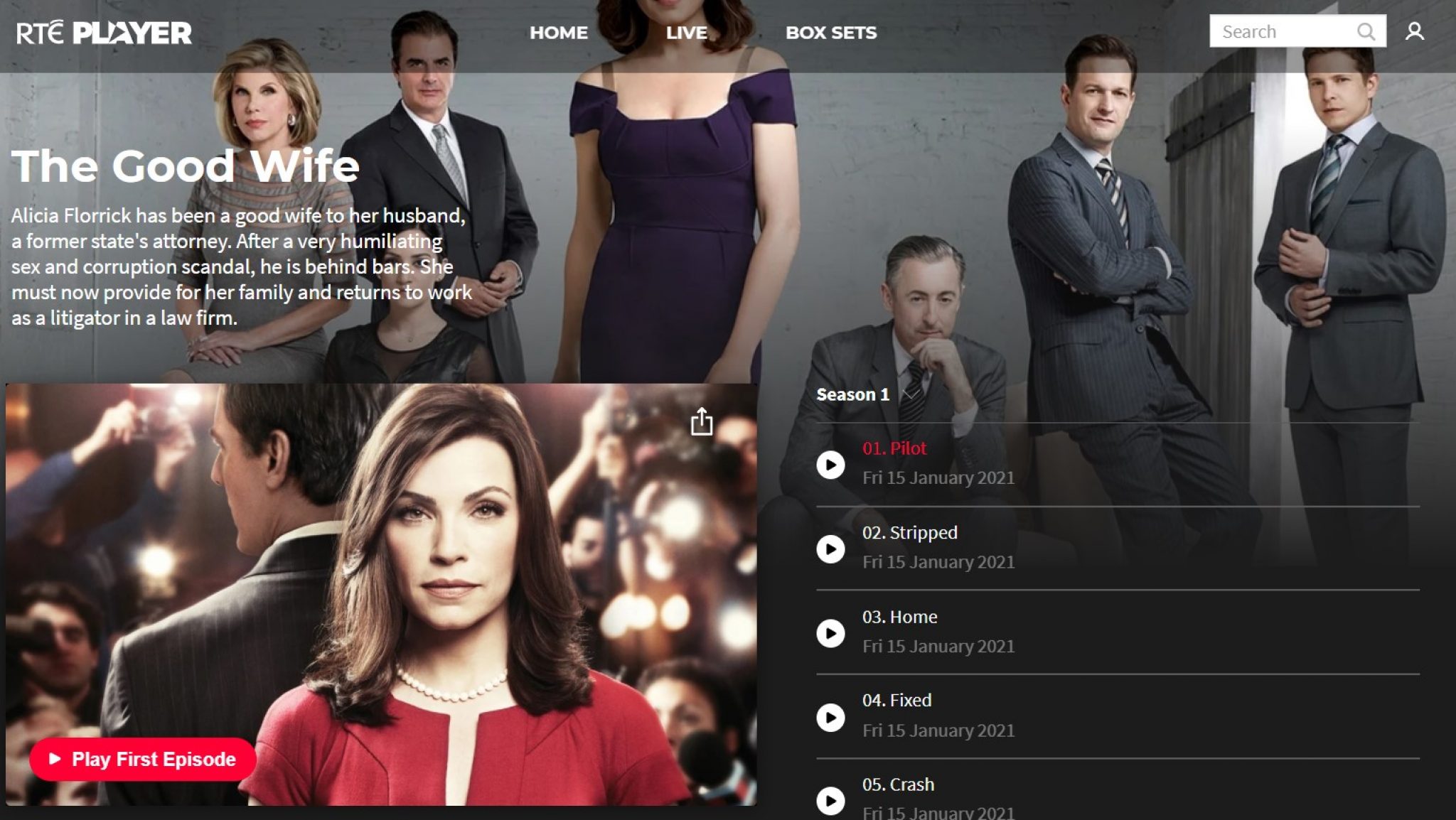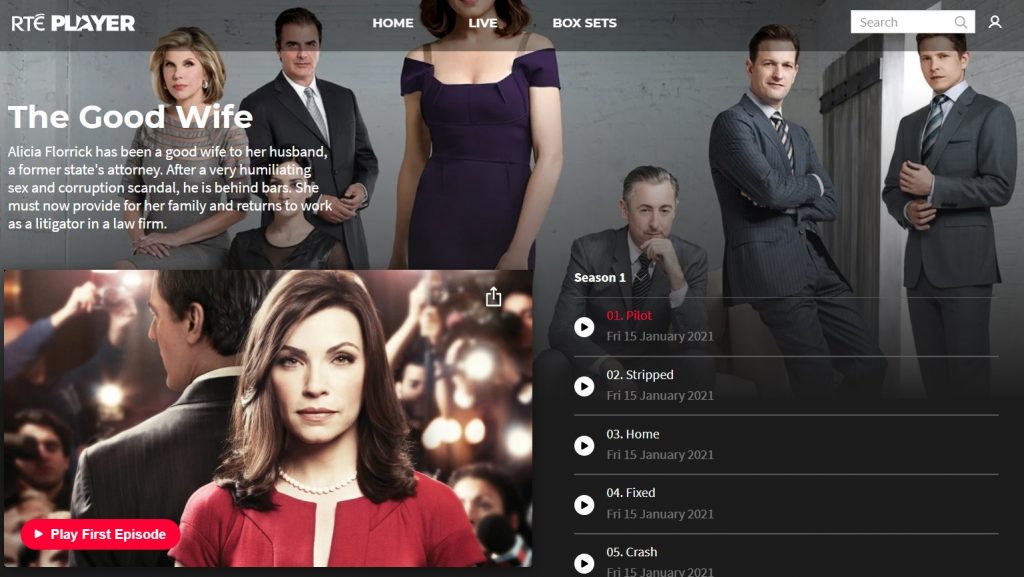 Below are the best VPN for RTE. As I've said above, my favourite VPN is ExpressVPN – and they're one of the very few brands that can actually unblock RTE here in the UK. And, they have the free trial so they're definitely a good one to choose.
However, if you fancy trying out a different one, these are the top options available. All answer the question of 'how to watch RTE in the UK' while also being easy to use, and good value for money.
Is It legal?
Yes, watching RTE with a VPN is legal. VPNs are a totally legitimate piece of software, and can be used to both keep you safe online, and change your location. While streaming platforms aren't keen on people using VPNs to get past their geo-restrictions, the practice itself isn't forbidden. Most platforms will try to stop people from being able to use VPNs to access their content, but that's due to their own broadcasting contracts, rather than the activity being illegal.
Additional advantages of a VPN
So, you should now know how to watch RTE in the UK with the help of a VPN. But this isn't the only thing VPNs do.
In the same way that VPNs can help you pretend to be in Ireland for the RTE player, they can also make you appear to be in the US, Italy, and any other country. That means that you can easily access content from across the world whenever you fancy. Seen an ad for a TV show on Netflix but can't find it in your catalogue? It's probably on Netflix US – which you can access with your VPN by connecting to a US server.
The other main benefit of a VPN is that it keeps you safe online. When you connect to a VPN server, all your online traffic travels through a tunnel that is encrypted (like WhatsApp), so that nobody else can see what you're up to. That means pesky hackers can't watch what you're doing from the shadows.
FAQs
Why isn't there a RTE player UK?
The reason there isn't an RTE player UK is due to broadcasting rights. RTE pay for the rights to broadcast in Ireland, but cannot then stream to other countries.
Which is the fastest VPN?
In my opinion, ExpressVPN is the fastest VPN, and all-around best option.
Can I use a VPN for free?
Yes, you can use a VPN for free, thanks to the ExpressVPN 30-day free trial. I only recommend free trials, rather than free VPNs as these tend not to work. They can also be a front for hackers – which is less than ideal.
Conclusion
So, this guide should have shown you how to watch RTE in the UK, and explained why the platform isn't readily available outside of Ireland. A VPN is the only way to access the RTE player UK, but it also means you can watch your favourite shows from anywhere else in the world too. To help you get started on your VPN journey, I've also highlighted how to get a free trial with one of the best options on the market; Express VPN. But if you don't fancy using that one, or have already used your trial, I've also provided you with a number of other VPNs that work too.