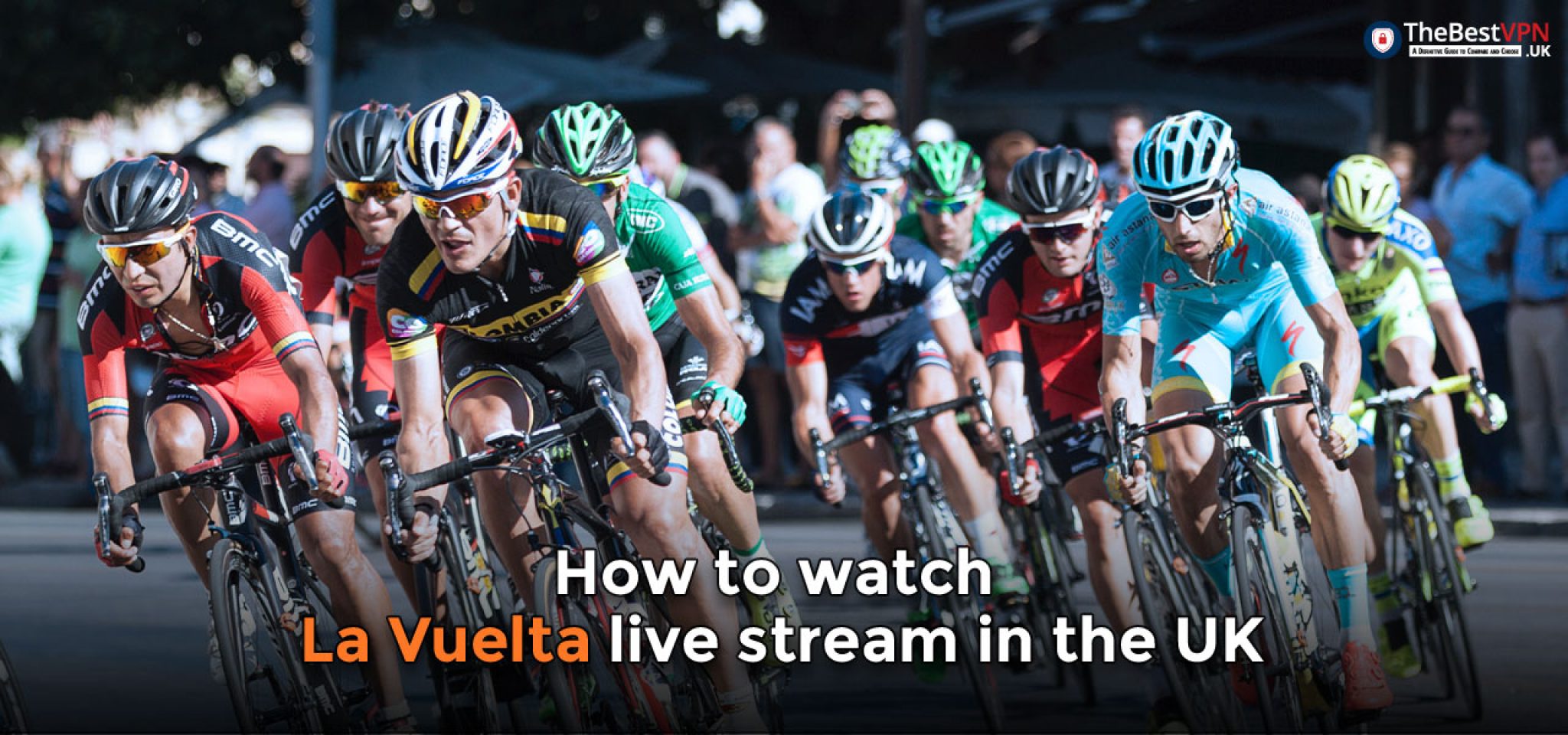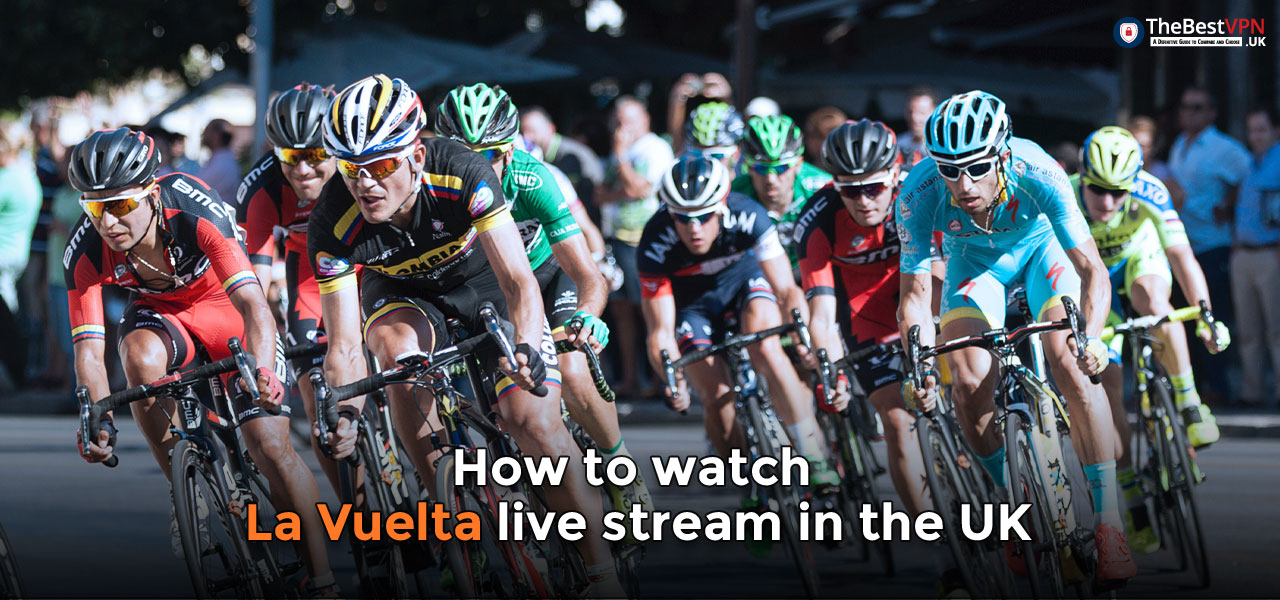 If four wheels ain't your thing, and you prefer watching some of the fastest cyclers in the world, you're probably looking for a way to watch the Vuelta livestream this year. Set over around three weeks, the Vuelta live stream provides an exciting watch for cycling fanatics across the world. If you want to watch the Vuelta a Espana live stream this year, we're sharing all the places you can do so, as well as how to enhance your experience with a sweet little software call a VPN.
Try ExpressVPN FREE
How to watch La Vuelta for Free with ExpressVPN?
Stream La Vuelta for Free from anywhere you are with ExpressVPN. Try it for 30 days and get a full money-back guarantee. Hurry, get the free trial today before it's gone!
Last Update Made On: 27 September 2023
Where to watch La Vuelta
Eurosport
If you're in the UK, you can get the Vuelta a Espana live stream direct to your TV via the Eurosport 1 channel which is available on most Sky and Virgin TV subscriptions. Alternatively, users can catch the Vuelta livestream using a Eurosport annual pass for £39.99, or monthly for £6.99.
ITV 4
Though the Vuelta livestream won't be available on major channels like BBC and ITV 1, a daily highlights program will be broadcast on ITV 4, to help you stay on top of all the action if you miss the actual event.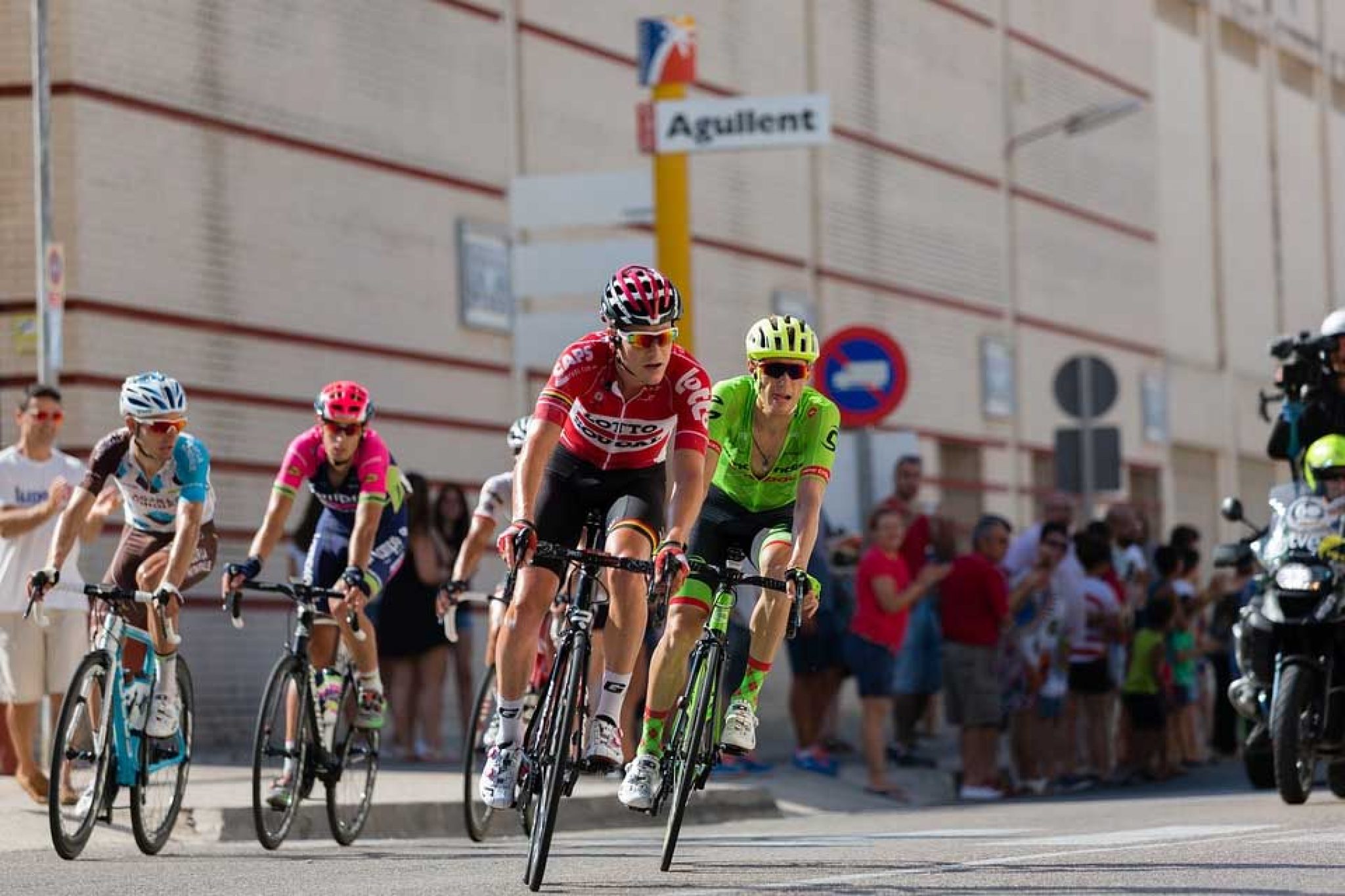 NBC
For our friends across the pond (in both the US and Canada), you will be able to livestream Vuelta through NBC Sports. They're only broadcasting the event online, so you'll need the app or a NBC cycling pass for $54.99.
FloBikes
Another option you might not have heard of in the US and Canada, is FloBikes. This subscription is a little more affordable at a sweet $12.99 a month and will give you access to the Vuelta live stream, as well as plenty of other cycling-themed content.
Try ExpressVPN Now
Save 49% + 3 Months FREE (Valid Until October 2023)
What's the catch?
The only issue with these Vuelta live stream options is this: They're only available in certain countries. If you're not at home, your go-to streaming service for the Vuelta livestream might not be available.
Why? Well, it's down to geo-restrictions. Streaming platforms that provide the Vuelta livestream have certain contractual obligations. One of which is in regard to where they are allowed to stream the event. This kind of works in the viewers favour too, as there is more availability of a Vuelta live stream across the globe.
Another catch is that unless you have these channels already on your TV, you'll be wanting to livestream Vuelta on your phone or laptop. When you livestream Vuelta, the ISP (internet provider) can 'throttle' your data so that there is enough bandwidth to go around. Meaning you can enjoy buffering and lagging in all the wrong moments…
How to livestream Vuelta and maximize the experience
Lucky for you, there is a way to bypass geo-restrictions and take your pick of Vuelta live stream providers. A VPN – a Virtual Private Network – can help to hide your IP address from websites so that you can access their content without being in the country.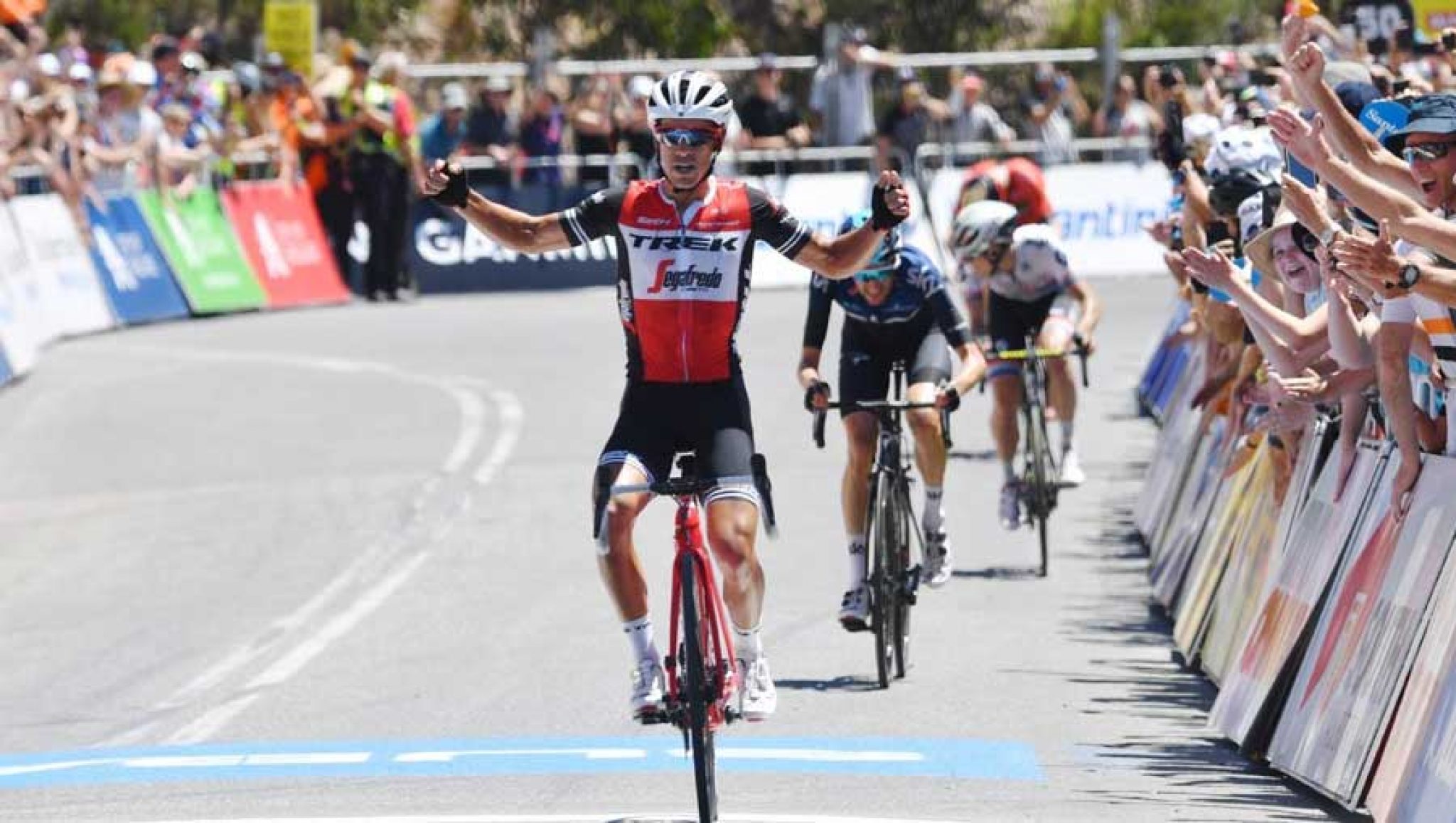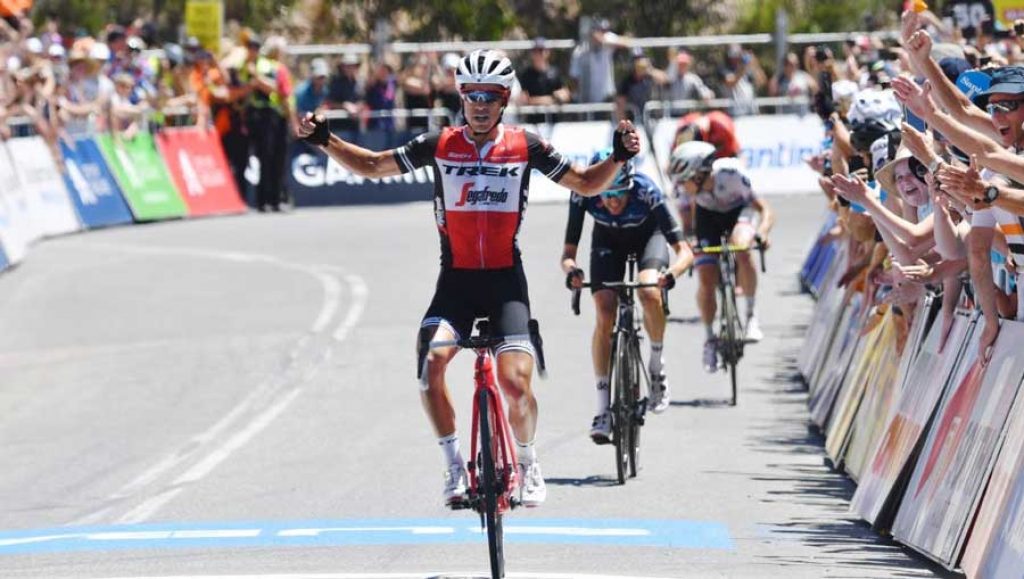 When you log into a VPN to watch a Vuelta a Espana live stream, all your traffic travels through a tunnel to the VPN server. The server then visits the websites you want to access for you.
When you want to watch the Vuelta livestream on a streaming platform you can't access, you choose a server in the correct country and you're good to go. The streaming platform will be shown the IP address of the server, rather than yours. This nifty tool essentially means you're browsing anonymously.
That's not all, either. Because your ISP can't then detect you're trying to livestream Vuelta, they can't throttle your connection. So goodbye to buffering, and hello to a high-quality, uninterrupted Vuelta a Espana live stream.
Can I use a free VPN for La Vuelta live streaming?
So. Bad News. You might've stumbled upon this site when looking searching 'Vuelta a Espana live stream free'. And even though some of the streams available in your country might be free, VPNs aren't.
If you find a free VPN online, I can't advise against using it enough. Free VPNs are not worth your time, nor are they worth your privacy.
A VPN is a technical piece of software that requires servers across the world. And servers don't come cheap. If a provider is offering their service for free, how are they paying for it?
Well, the answer lies in your data: More often than not, free VPN providers sell their user's data to make their money. Pretty ironic when their aim is to keep you safe…
And if that's not enough to deter you, free VPNs don't even work. They're often super slow, not encrypted and rarely have servers in the most sought after places. Basically, free VPNs to livestream Vuelta are a no-go.
To cheer you up, I do know a way you can enjoy the Vuelta livestream with a VPN free trial. My favourite VPN provider, ExpressVPN offers new users a 30-day money-back guarantee, no matter which package you sign up for. If you aren't particularly amazed by the service, you can get your money back. So in theory, you could watch the full Vuelta a Espana live stream with your VPN, AND not have to pay a penny.
Even if you choose a VPN you have to pay for, they're incredibly affordable. For the price of one Starbucks a month, you could livestream Vuelta, and protect your data and privacy while browsing the web. And let's face it, did you really need another flat white?
The Best VPNs for watching the Vuelta livestream
To save you time and effort, I've done all the research into the best VPNs for you. You'll easily be able to access the Vuelta live stream with any of them. I've ranked them based on ease of use (because this site isn't just aimed at tech wizards), speed of connection (because nobody wants to deal with buffering) and value for money (cause spending money hurts…).
What else can a VPN do?
VPNs aren't just for accessing La Vuelta a Espana online. Nope, this nifty piece of software can do so much more. For a start, VPNs were created with your security in mind. They're designed to encrypt all traffic coming from your computer so that ISPs, hackers and even the government can't snoop on what you're doing. It means that all the information you so carefreely type into sites across the web can stay private.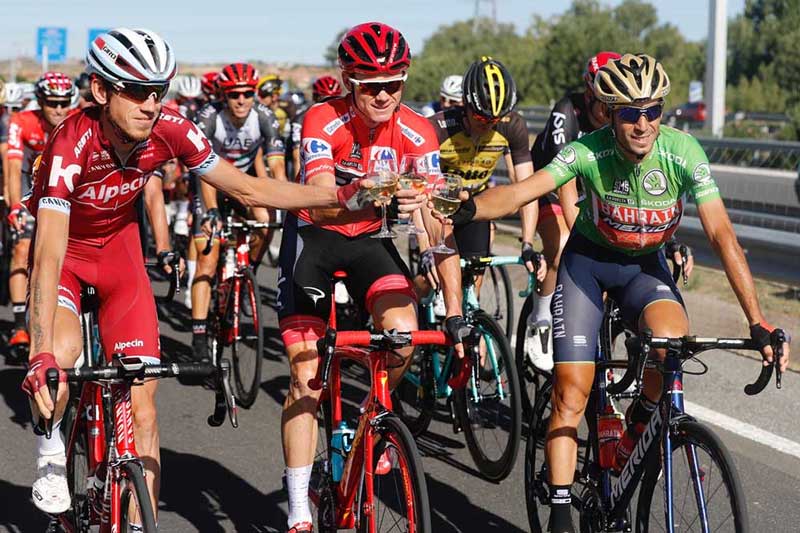 If you're using torrents, certain VPNs will unblock P2P bans, as well, so that you can get back to sharing content.
While the livestream Vuelta is the main aim of this article, you might've guessed that VPNs can be used to unblock other geo-restricted content. Netflix US in the UK, UK Prime in the US, you get the idea… Once you've finished watching the La Vuelta a Espana live stream, you can head over to your favourite streaming platforms and check out the catalogues available in other countries. Pretty neat, right?
This works the same for gamers, too. If you're abroad and don't want to miss out on a tournament or a game between friends, get everyone to hop onto the same VPN server and get gaming.
And that's how to watch a Vuelta live stream
You can now celebrate like these guys! You should now know exactly where to find the Vuelta a Espana live stream, and how to better your watching experience with the use of a VPN. I've also shown you why not to be tempted by the promise of a free VPN, and given you a sneaky way to grabbing yourself a free trial of one of the best VPNs on the market. I hope you enjoy watching the la Vuelta online live stream, and see you next time!
Try ExpressVPN Now
Save 49% + 3 Months FREE (Valid Until October 2023)