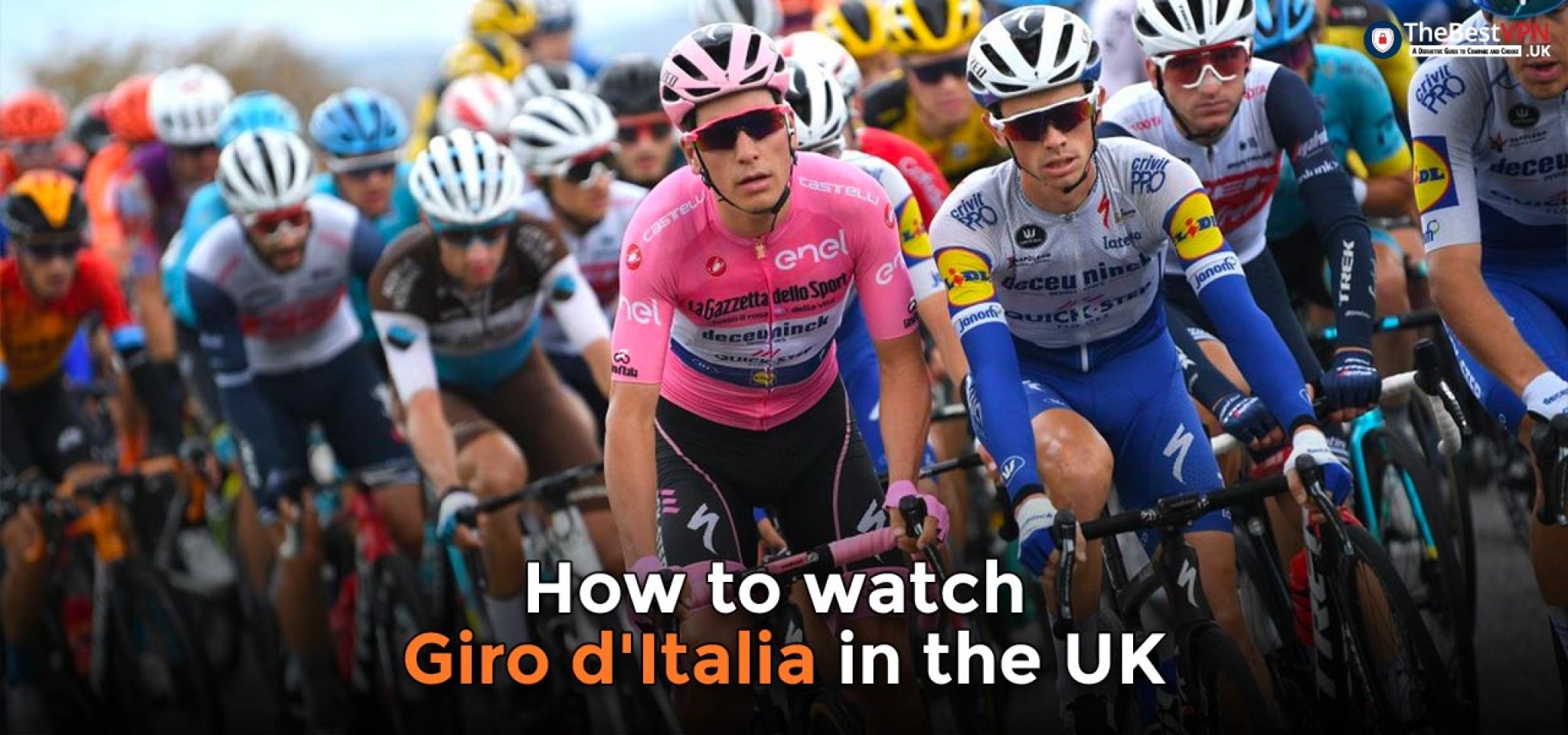 One of the world's oldest and most popular cycling events, Giro d'Italia, can be viewed across the continent on a number of paid and free platforms. Other, high quality streams however, are only available in certain countries. To watch a Giro live stream outside the broadcast zone, you'll need a VPN. In this guide, I'll show you how to watch Giro D'Italia no matter where you are.
Try ExpressVPN Now
Look no further, here's the best VPN!
Enjoy unlimited streaming and torrenting, anywhere in the world and protect your privacy online. With this exclusive offer, you can use ExpressVPN 30 days, risk-free!
Where can I watch the Giro D'Italia?
There are several places where cycling fanatics can watch a Giro live stream, or catch up on all the highlights in the aftermath. It's worth mentioning however, that some of these platforms require a monthly subscription, while others can be accessed for free. It's also worth noting that some Giro Italia streaming can vary in quality. Platforms that require a subscription are generally better quality, as they have paid for the real stream. Free sites have the benefit of being free, and as a result, typically have a lower quality stream. It really depends on where your priorities lie: Cost or quality.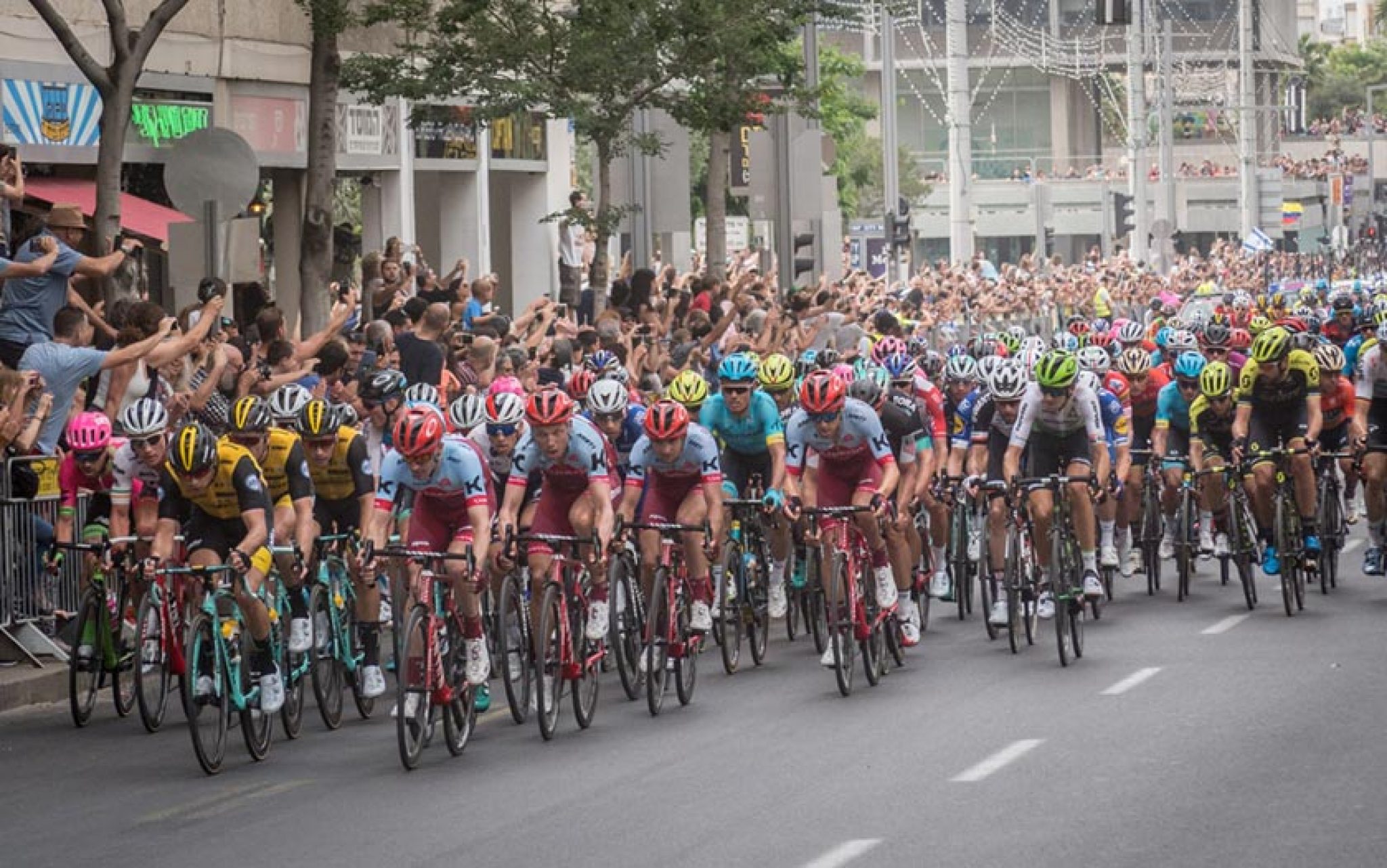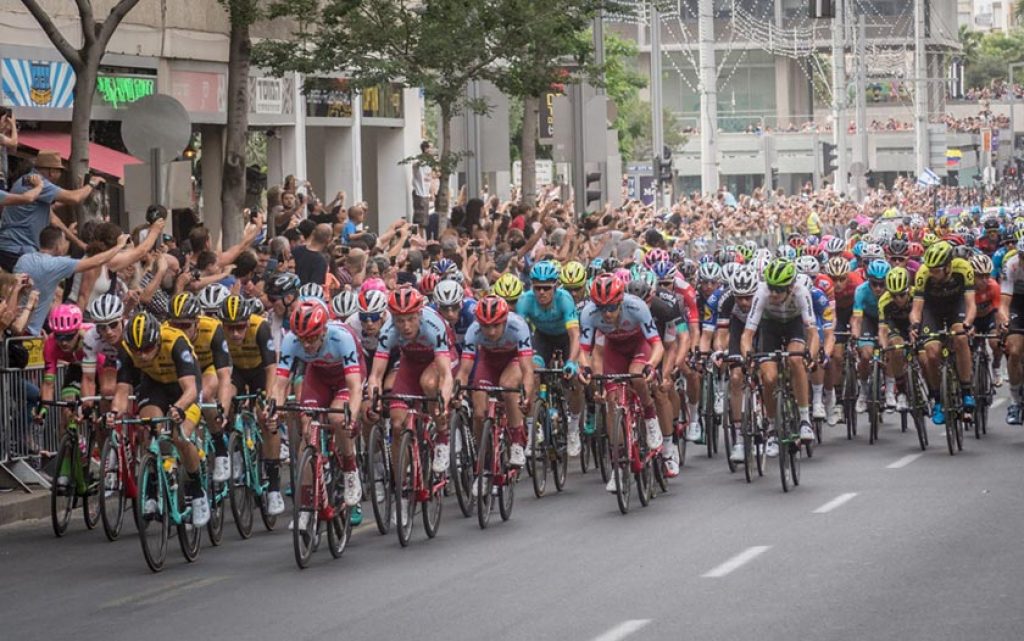 Best streaming sites to watch the Giro:
S4C
The Welsh streaming platform S4C will be streaming all the live content from Giro D'Italia on both their TV channel and catch-up app (available for Android and iOS).
EuroSport 
For all your sporting needs – including the Giro live stream – you can get all the action on the EuroSport channel, available with all Sky TV packages. If you don't already subscribe to Sky and want a simpler subscription for sport, EuroSport offers a monthly pass for £6.99, or an annual pass for (£39.99).
Fubo TV Cycling Pass 
If all you're interested in is how to watch Giro D'Italia, you can get a specific Cycling Pass on FuboTV. Fubo is available on pretty much any device and will set you back $59.99 a month (for the full 75 channels).
Rai Play
Rai Play is a free, Italy based streaming platform that will be showing the Giro D'Italia live stream as well as highlights and exclusive content.
Reddit
Reddit is actually a great place to find a Giro D'Italia stream for free. On the day, head over to the cycling subreddits to find plenty of links to free streams, so you can watch the Giro along with all your friends.
Issues with Giro d'Italia streaming on these channels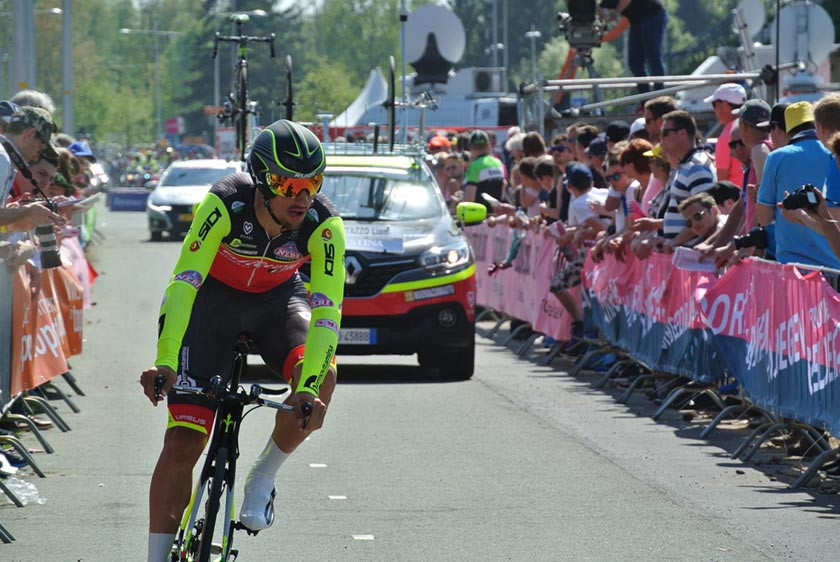 If you've already tried some of the streaming sites above, you might've noticed a few issues – the main one being that they are only available in certain places. That means if you're trying to watch the Giro live stream elsewhere, you'll likely struggle. For one, Rai Play is free but only available to those watching in Italy; so you won't be able to access the Giro live stream while in the UK. Similarly, as Reddit is a worldwide site, you'll probably find some of the streaming links you try won't work.
To get around these issues, we have found the solution. If you want to watch the Giro D'Italia 2023, from anywhere in the world, you can do so with a VPN.
How to watch Giro D'Italia with a VPN
A VPN – virtual private network – will allow you to watch Giro D'Italia live, no matter where you are. How? Well, a VPN hides your IP address so that internet providers and streaming sites can't detect your location. Without a location detected, they cannot stop you from streaming geo-restricted content. With a VPN, you will be able to watch a live Giro D'Italia stream on Rai Play, even when in the UK – so you'll have access to the highest quality stream available with zero buffering.
How to watch Giro D'Italia – Can I use a free VPN?
Yes and no. VPNs are highly technical pieces of software that, inevitably, cost the providers' money. If you find a free VPN, there are several things that can happen:
It won't actually work
They won't have servers available in the location you want
They sell your data to third parties
Yikes. None of these are great scenarios when you're just wanting to watch a Giro live stream. Although VPN software is completely legal, accessing geo-restricted content is frowned upon by streaming platforms, as they only have the rights to broadcast the stream in certain locations. That means that streaming services do their own research and often block VPNs from working on their site. Free VPNs are easier to detect, and as such, these are the first to fall victim to not working.
Sometimes, when a VPN claims to be free, they actually limit their services in the hope this will incentivize you to pay for the full service. Therefore, once you've set it up, and you're getting ready to watch the Giro, you might find the Italy servers aren't available on the free subscription.
Lastly, you'll be pleased to know what 'freebies' are never free – especially on the internet. If you find a VPN that actually works and claims to be free, chances are they're selling your data onto other companies. This is how they get the money to actually provide you with the service for free. This can cause a whole lot of problems down the line, and you could even become a victim to fraud. When it comes to privacy software, it's worth choosing a trusted provider – even if it costs a little more.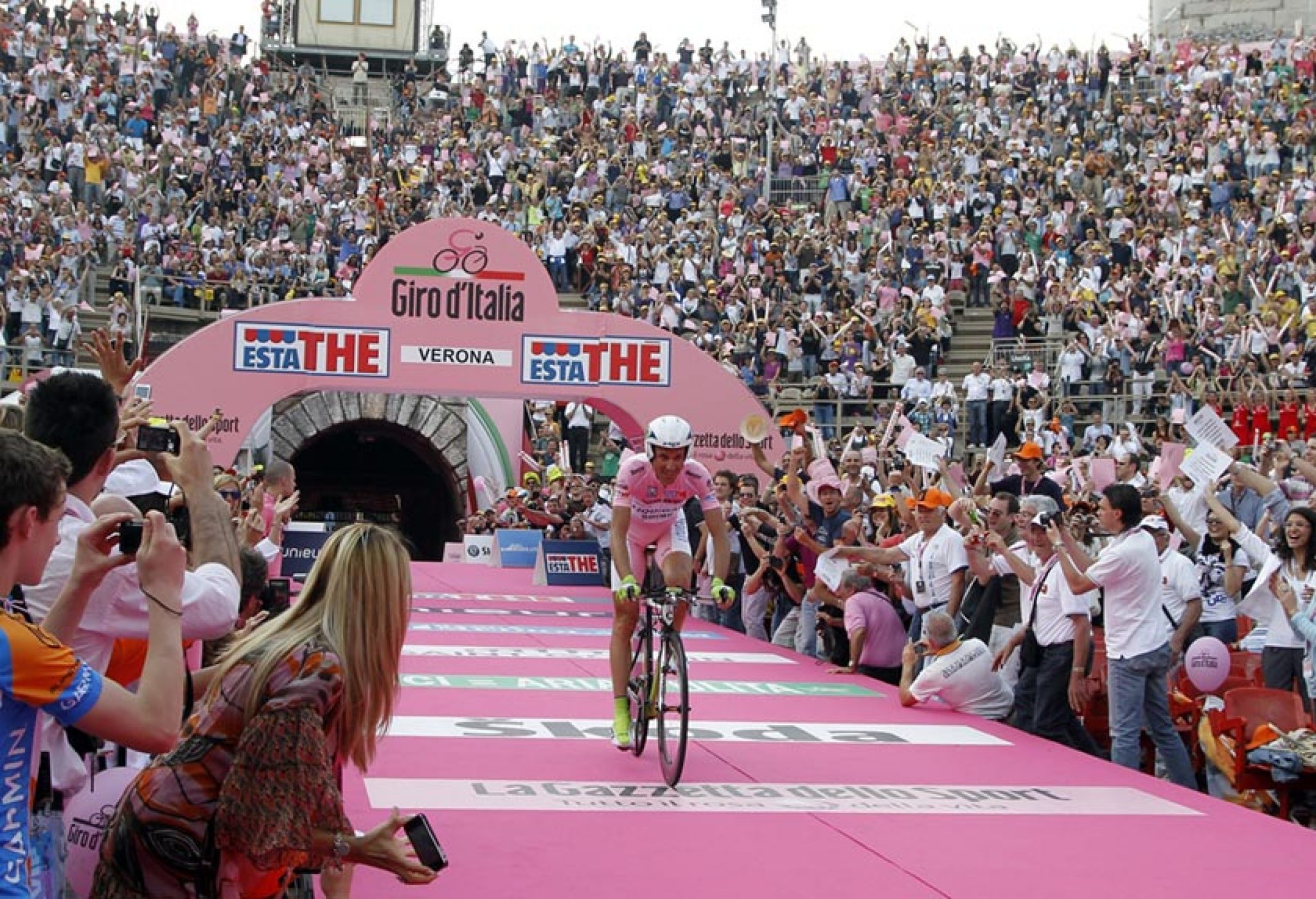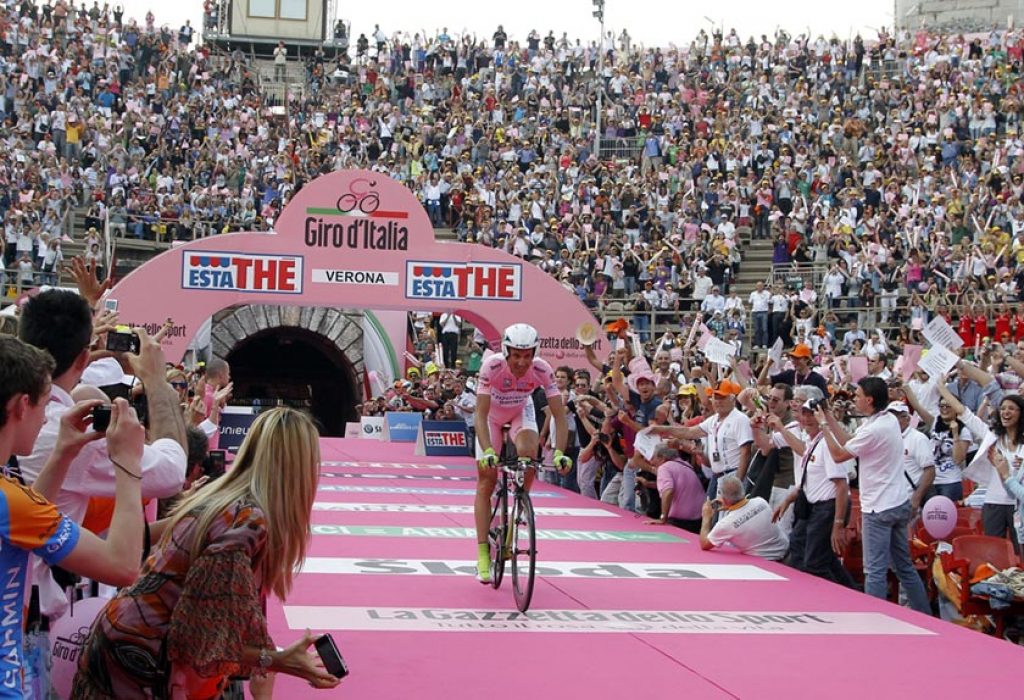 For the best of both worlds, you can choose a renown VPN provider – like ExpressVPN – and use their 30 day money-back guarantee. This is a no risk way to use a VPN for 'free', and you have 30 days to get a refund if you're not fully happy with the service. ExpressVPN is notoriously good for streaming content online, as well as keeping your personal data totally safe while browsing the web.
The VPN – along with others on the list below – will allow you to watch a Giro live stream buffer free and risk free. ExpressVPN is particularly easy to use and is available on a number of devices, including a designated app for Android and iOS phones and tablets.
When you've set up your VPN account, download the software and choose a server location to connect to (for example, one in Italy). Then, you'll be able to watch the Giro on Rai Play while in the UK.
Try ExpressVPN Now
Save 49% + 3 Months FREE (Valid Until December 2023)
Best VPN to watch Giro D'Italia
Below is my list of the best VPNs to choose when trying to figure out how to watch Giro D'Italia. These VPNs are the best value for money, easy to use and have servers available in lots of countries – giving you access to geo-restricted content from around the world.
Additional benefits of a VPN
So now you know how to watch Giro D'Italia with a VPN, it's time to explore the other benefits of this software. The original purpose of a VPN is actually to keep you safe while browsing the web. When the VPN is on, all your online traffic travels through an encrypted tunnel so that it is not visible to internet providers or cybercriminals lurking in the shadows.
As your traffic is hidden from your internet provider, it also means you can't be a victim of data throttling. When an ISP notices you're gaming online or streaming – like when you watch the Giro – they throttle your connection and slow down your bandwidth. This can ultimately lead to buffering – and nobody wants that. With a VPN, you can bypass throttling and continue researching how to watch Giro D'Italia till your heart's content.
As well as a Giro live stream, you'll also be able to access other geo-restricted content on the web. This includes Netflix US, Hulu and other platforms from around the world. You can watch the Giro, then the Tour de France, then tap into Netflix US for a sitcom.
And that's how to watch Giro D'Italia
So, there you have it. In this guide, I've highlighted several sites in which you can find a Giro live stream, as well as how to access them with a VPN. I've also shown you several other benefits of a VPN, and which ones I'd recommend. Although there are free VPNs available, I would never suggest using them to watch the Giro, as you can quickly have your data sold and be a victim of cybercrimes.
Hopefully, you now know how to watch Giro D'Italia while in the UK and anywhere else in the world. Enjoy!