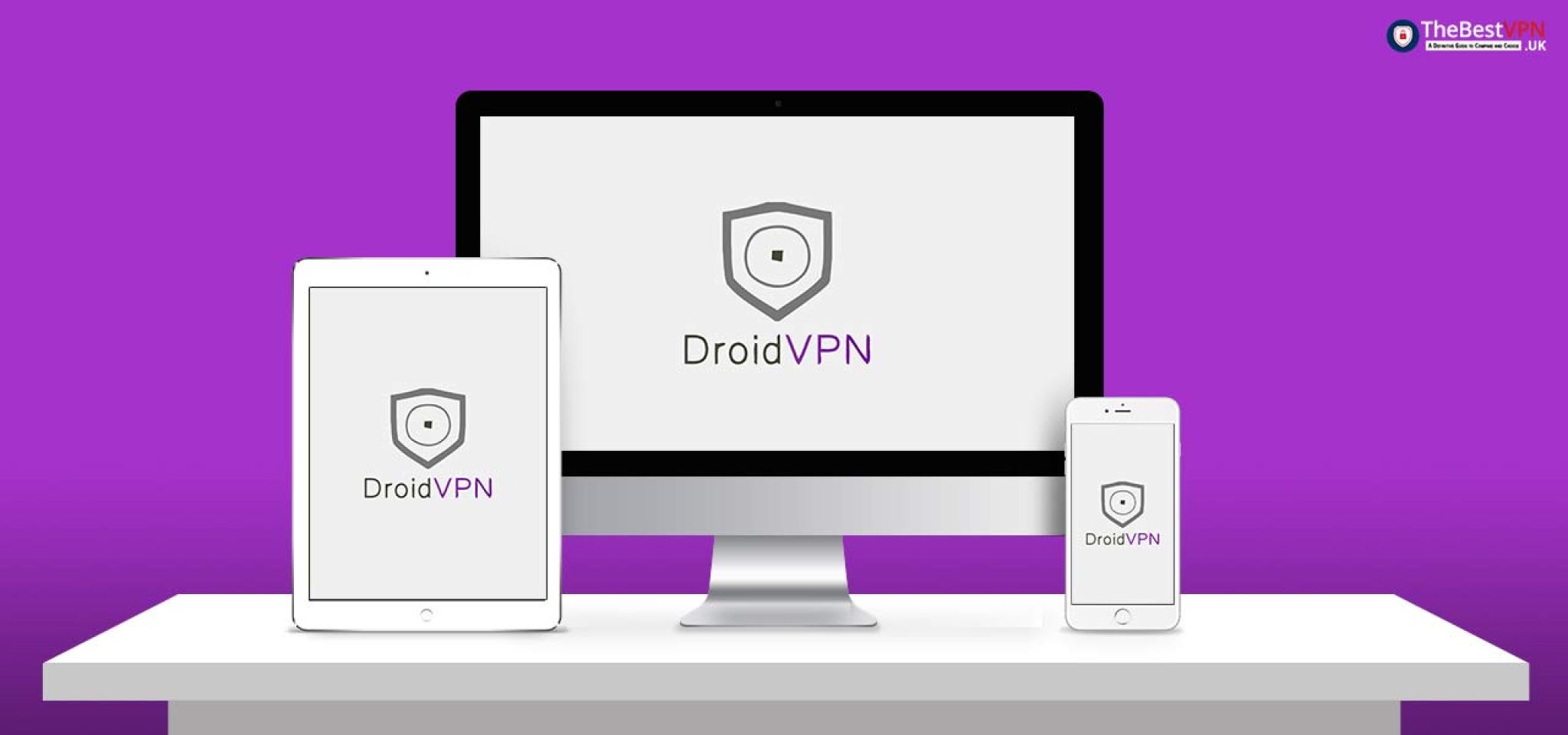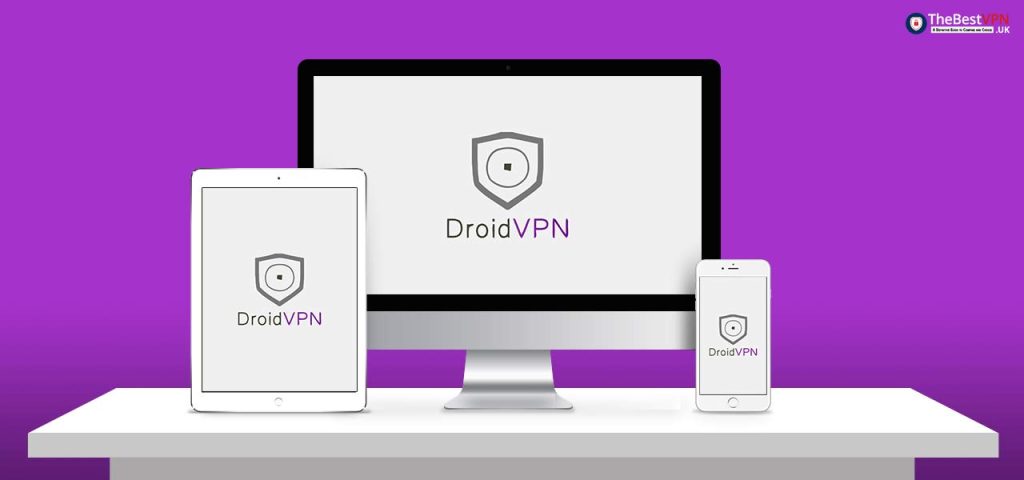 There are so many VPN services to choose from these days. Every other day, a new name enters the tech sphere. But how do I know which ones are actually good? You already know that the free ones are unreliable. But even paid VPNs can be a waste of money sometimes. Lucky for you, I have made a completely honest DroidVPN review to help you decide.
Get ExpressVPN
ExpressVPN is where the magic happens, not with DroidVPN
ExpressVPN is the best out there. Learn about the discrepancies of Droid VPN review and give ExpressVPN a try.
Last updated: 2 October 2023
A Little Background Info
Droid VPN was founded in December 2011. Its registered address is in the Philippines. It is primarily a premium app for Android, but you can now also install it on Windows and MAC. With over 10 million downloads since its launch in the Google Play Store, it has proved its worth. It has an average rating of 4.12 stars based on reviews of 95.1 thousand users.
It has only 6 servers in 2 countries in the free version which are the USA and the Netherlands. For the premium version, there are 22 servers in 7 countries which are the UK, USA, Russia, Germany, the Netherlands, Japan, and Singapore.
The app's mission is to provide its users with a safer way to browse the internet by protecting their privacy. It also provides faster internet to its users. Their full list of features is below.
Unlimited bandwidth
Plenty of server switches
Top-notch speed
9% uptime
Access to all premium servers
7-day money-back guarantee
Shortcomings of DroidVPN
While it has many features, it's still not the perfect app. There are many shortcomings that I will now address.
The free version only lets you have access to 2 countries that only have 6 servers between them. While I already don't advocate for free VPNs, its premium version isn't all that great either. If you upgrade to premium, you only unlock 5 more countries and 18 more servers.
The number of servers alone doesn't determine your internet speed. While 22 sounds like quite a big number, if there are many users of the service, your internet will still be slow. Meanwhile, the free version will only let you use 100 MB a day which resets at midnight GMT +0.
One of the biggest complaints about this app is its connectivity issues. Many users have complained that it will take a long time to connect. Most of the time, it disconnects almost immediately after connecting. This can make it incredibly frustrating when you're browsing because you have to constantly switch back and forth between apps. It's even more so if you're streaming a video.
Plans and Prices
Below are the payment plans for Droid VPN Premium.
1 Month Plan
$4.99 per month
30 days premium access
Unlimited bandwidth
Access all servers
Unlimited Server Switches
3 Months Plan
$4.66 per month
$13.99 quarterly
90 days premium access
No-limit bandwidth
Access all servers
Unlimited server switches
6 Months Plan
$3.99 per month
$23.95 semi annually
180 days premium access
Unlimited bandwidth
Access all servers
Unlimited server switches
1 Year Plan
$2.99 per month
$35.88 annually
365 days premium access
Unlimited Bandwidth
Access all servers
Unlimited server switches
Using DroidVPN for the Following Services
Droid VPN Review for Netflix
You can definitely use this app to watch Netflix, Hulu, and other streaming services. You can use this app on an Android Smart TV so, which means a much bigger screen than your phone. To properly enjoy this feature, you will need to upgrade to premium because there isn't much you can binge on just 100 MB a day.
Droid VPN Review for Torrenting
You can download torrent files using servers labelled "P2P". If you accidentally use any other server, you will be penalised by having your account suspended for 1 hour. Regardless, this is a pretty good VPN service for torrenting.
Droid VPN Review for China
This app is available for use in China on 33 networks. Chinese users can use it with ease.
Droid VPN Review for Video Games
You can play online games using this app. It is quite fast on mobile so playing games using it shouldn't be a problem.
Features of DroidVPN
Anonymous Browsing
You can use this app in order to avoid your government and ISP seeing what you do on this internet. The websites you visit will not be able to track your actual location.
Fast Internet Connection
When you use VPN, your ISP is getting changed. Any speed issues you would have without VPN would be because of your ISP. Once your VPN is enabled, you should no longer have slow speed because you get a different ISP.
Experimental Features
How many businesses let you add your own features? This app gives you the option to email its admins with feature suggestions. The admins will then do their best to integrate them for you.
Easy to Use
The browser has a simple and easy interface for anyone to be able to use.
DroidVPN Review for Windows Devices
If you already have an account on your phone, you can simply log in after installing it on PC. Droid VPN for Windows is already functional, although more features like the HTTP protocol are still being added. The interface is pretty basic, and it is obvious the app is built with mobile use in mind.
DroidVPN Review on Other OS
A new interface for MAC is being launched and Linux is on the way too. The MAC interface is quite new though so all the kinks have not been worked out quite yet.
Test Results
Speed is extremely important for experiencing VPN. Many factors could affect the speed. The distance between your device and the VPN server, number of users on the server, regional bandwidth restrictions, ISP, and processing power are a few.
Download Speed Reduction: 50%
Upload Speed Reduction: 60%
Ping time to Google.com: 443ms
Average time to connect (seconds): 23
The fastest service is with ExpressVPN.
My review process had a few basic steps: DNS leaks, IP address leaks (IPv4 and IPv6), and WebRTC leaks using IPleak.net. I would have to say that DroidVPN successfully blocks DNS and IP address leaks. Regardless, the most secure service is ExpressVPN.
Droid VPN Review of Customer Service
There is no live support. No chat service or hotline is available for customer service. Email is the only way to contact customer support and it is support@droidvpn.com.
Droid VPN Review Conclusion
I hope my DroidVPN review was helpful in making you realize if it's for you or not. At the end of the day, I will always recommend ExpressVPN because it is the fastest VPN and has the best features.
DroidVPN
An expereinced VPN client with all basic features.
DroidVPN Review 2023: Is it Better than ExpressVPN?
DroidVPN is one of the oldest VPN clients available to us. But it's still not the best in my opinion. Try ExpressVPN instead.
PROS
Positive DNS leaks and IP address leaks result
Good for Android
Has free trial
Pricing is low
Can watch Netflix and Hulu
CONS
Very few countries and servers
Slower than competitors