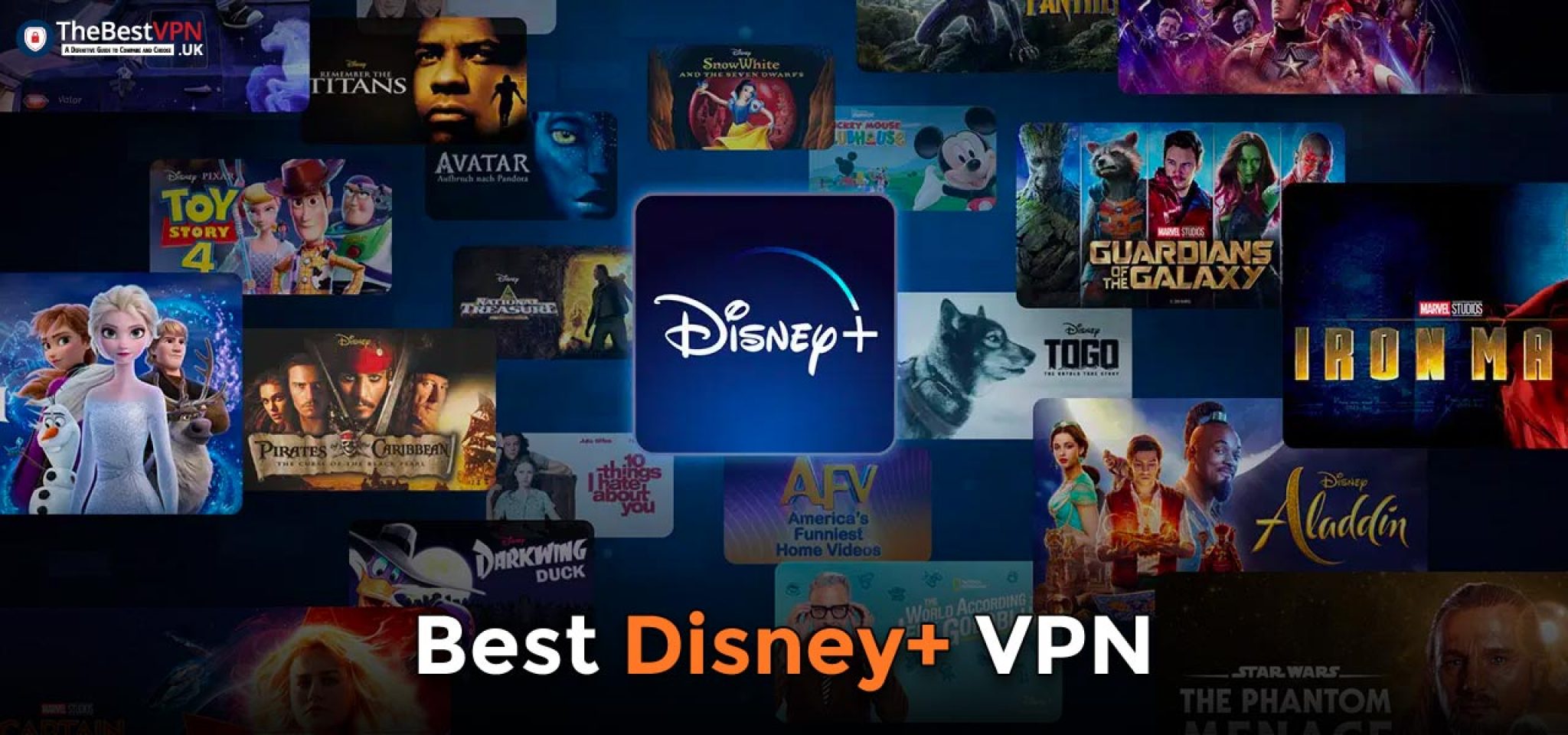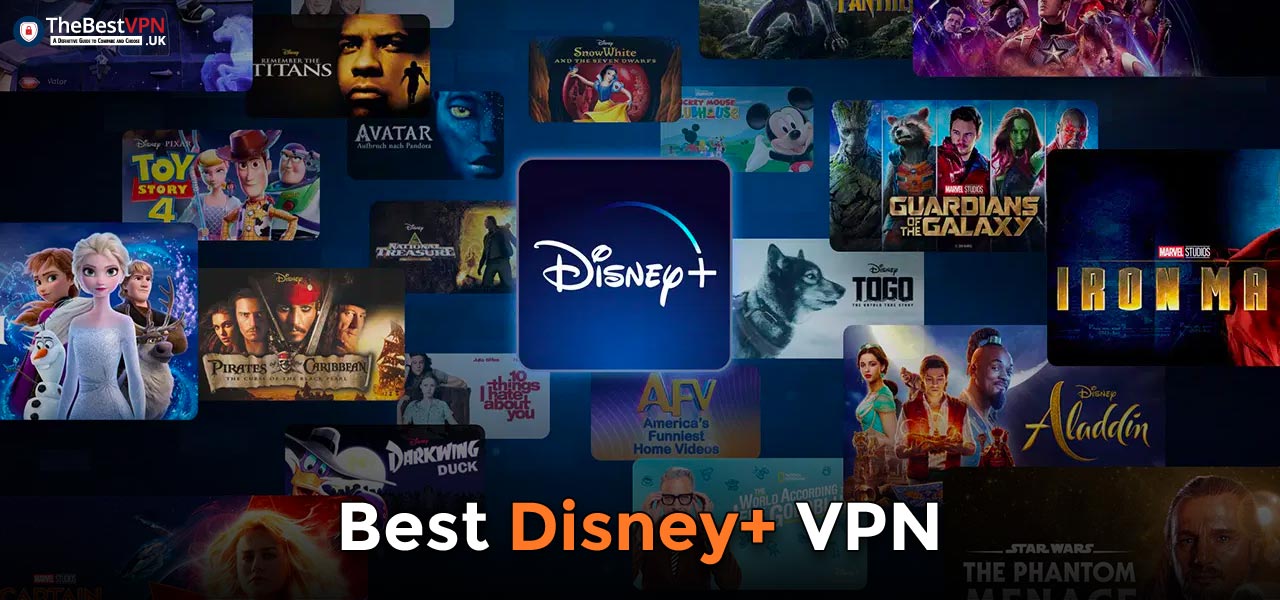 Disney+ is the streaming service of childhood dreams. It's the only place you can access TV shows and films that used to be available on Disney Channel including Star Wars Mandalorian, the Avengers and Marvel franchises, and viral performances like Hamilton. You can access Disney+ on your laptop, mobile tablet or directly onto your smart TV, and the best part? Unlike the actual Disney Channel, there's no ads in the middle of your stream.
The subscription based streaming service is available in the UK, but how can you watch Disney+ abroad? For this, you'll need a VPN. Once you've got your VPN Disney Plus will be the only streaming service you'll ever need. Check out our list of the best VPN for Disney Plus to get started.
Try ExpressVPN Now
Look no further, here's the best VPN!
Enjoy unlimited streaming and torrenting, anywhere in the world and protect your privacy online. With this exclusive offer, you can use ExpressVPN 30 days, risk-free!
Why Do I Need A Disney Plus VPN?
The Disney streaming service is pretty new, so it's not currently available in every country. If you're on holiday in a country that's outside the current offering of locations – for example Poland – the site will display a 'not available in your location' message and you won't be able to access any of the TV shows or films.
Disney+ is currently only available in the following countries:
US
Canada
The Netherlands
UK (+ Ireland)
Germany
Spain
Italy
Switzerland
Austria
Australia
France
New Zealand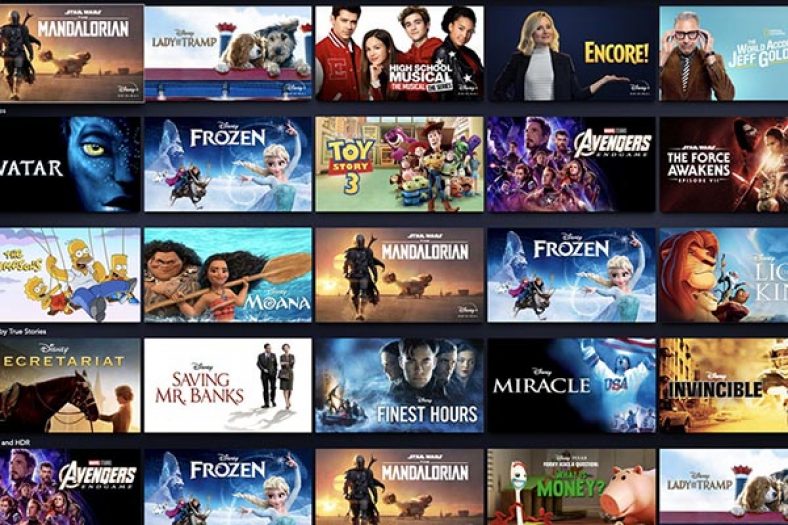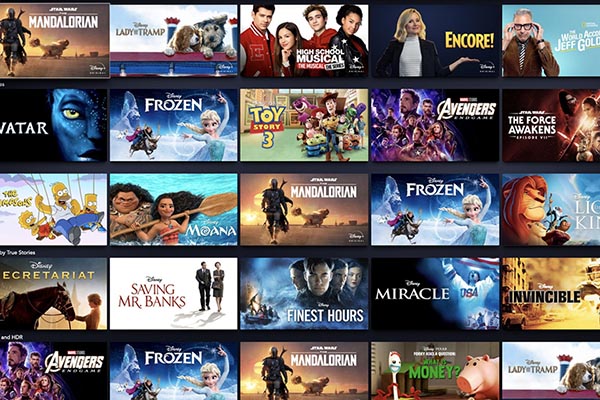 So why isn't Disney+ available in every country? Well, it's all to do with licensing. Films and TV shows are typically produced with certain conditions. And one of those includes geo-restrictions. Some films and shows are made for a particular audience, and as such are only available in that country. That's why you might not be able to watch Disney+ abroad.
But, there is good news: If you already have an account, you can use a free VPN for Disney Plus. With a VPN Disney Plus is available to watch just about anywhere. Disney+ is a fully legal streaming service, so if you're already subscribed, you can use a VPN access it wherever you are – legally. You'll be able to access Disney+ on your tablet, laptop or via the app on your phone. Sounds good, right?
Choosing The Right Disney Plus VPN
There's a lot of VPNs available these days. The technology is becoming increasingly popular as the demand for streaming services becomes bigger and bigger. We've created our own list of the best VPN for Disney Plus so that you know what you're signing up for, without having to take any risks.
When we created this list, we focused on three things: How simple the software was to use, how fast the connection was and the value for money. We also took into consideration any VPNs that offered a little more – such as password managers or free anti-virus software.
Simplicity is super important, because we want to make sure everyone can use the software without being a tech whizz. Nobody should miss out on the latest Marvel film, which is why the best VPN for Disney plus must be easy for just about anyone to use.
Obviously, a VPN for Disney Plus that slows down your internet, or doesn't connect quickly is no good. You'll want to be able to switch location seamlessly and get on with watching your guilty pleasure films like High School Musical, right?
Lastly, price. Without the cost of a VPN Disney Plus already costs a pretty penny, so it's important to make sure your VPN doesn't cost an arm and a leg as well. Being abroad is for relaxing and having fun – neither of which come with having to pay for pricey software.
Most of the best VPNs for Disney Plus come with a free trial or money-back guarantee. So if you do have to pay a small fee, you can get your money back if you're not satisfied. A 30 day free trial will be just enough for you to have a great bingeing session while on holiday.

Do All Disney Plus VPN work?
Like most streaming sites, Disney+ does have some level of VPN blocking, so not all VPNs will work. That being said, our list of the Best VPN For Disney Plus all seem to be okay and unblocked. Similar to free streaming services like Putlocker – who changes URL when authorities shut them down – VPN providers will find a workaround pretty quickly after their VPN is blocked. So you'll be back up and running in no time. As legitimate VPNs are paid for, Disney+ and other streaming giants attack the free VPN providers first, as these are much easier to track and much less safe for the user.
Get A Free Disney Plus VPN
As we mentioned above, the best VPN for Disney Plus is nice and affordable. But even better still, free. You can get a free VPN for 30 days with ExpressVPN. ExpressVPN is one the best VPNs on our list; You can access the internet unrestricted just about anywhere in the world, while saying safe and anonymous. To sign up for the free trial, you'll need to set up an account. When you've created one, you'll get a link via email to download the software. Then, your trial will started. It's as simple as that!
The Best VPN For Disney Plus
How To Unblock Disney+ With A VPN
Getting set up with any of the VPNs above is pretty simple, and most will follow the same process. I've created a very simple guide, but if you need help, you can get in touch with us in the comments below.
Choose a VPN from our 'best VPN for Disney Plus' list (For this example, we will focus on ExpressVPN)
Use the link to access the official site
Select 'Get Started' (or similar phrasing) and select a package
Fill out the account details to subscribe
Download the software and install it to your desktop
Once installed, launch the programme
In the location settings on the software, select the UK (if you want to access Disney+ abroad)
Click the Connect button
Use your internet browser to visit the Disney+ site and log in
Watch adorable Baby Yoda from anywhere
And that's it! If you've got an app for your VPN Disney Plus should work exactly the same on your phone or tablet if you follow the set up in the same way as above.
FAQ
Can I use a free Disney Plus VPN?
'Disney Plus not working with VPN' is a commonly searched for query. And more often than not, it's because the user has tried using a free VPN.
Unlike the subscriptions we've recommended above, there are a lot of free VPNs on the market that aren't reliable – or safe. If you find your Disney Plus VPN not working, we would suggest uninstalling the software immediately to protect your data and using one of the options above instead. You've probably heard the phrase 'if you're not paying for the product, you are the product' right? Well, when it comes to free VPNs, this is more than likely the case…
Paid VPNs offer a no-log policy, meaning they don't track or collect your data. Be sure to check the fine print otherwise a free VPN may be selling your data on to third parties. Most of the brands on our Best VPN For Disney Plus List offer a free trial or money back guarantee so you will be able to enjoy you Disney Plus VPN for free.
Is it legal to use a Disney Plus VPN?
Yes, it is. Although Disney has geo-restrictions in place, there's nothing to say you can't find loopholes. Plus, you've already paid for their subscription service, and therefore where you watch it from, isn't something they're bothered about.
Which countries is Disney Plus available in?
If you're about to go on holiday to any of the countries below, you should be able to access your Disney Plus account with no issue:
US
Canada
The Netherlands
UK (+ Ireland)
Germany
Spain
Italy
Switzerland
Austria
Australia
France
New Zealand
However, if you're visiting a country that doesn't appear on this list, you can use your Disney Plus VPN to access the site anonymously. Using a VPN doesn't just let you access your country's Disney+ catalogue either. Word on the street is that the Australian catalogue has the largest variety of film and TV, but new releases will be launched on the US version quickest. So, if you fancy watching things as soon as they are released, you can log into your account using your VPN to change to a different location and get a whole new catalogue.
What can I watch on Disney+?
The list is endless! There is so much to watch on Disney+, from the classics, the guilty pleasures, right through to the best new releases. Everything from Marvel, Star Wars and Disney Pixar is available. Not only that, but the subscription service also gives you access to The National Geographic. So if you fancy watching something a little more calming, this is the perfect channel for you.
What Else Is A VPN Good For?
When you download a VPN, Disney Plus and other streaming sites aren't the only things it's good for. We would actually recommend turning on your VPN whenever you're surfing the web. Why? Well, a VPN keeps your data and browsing history private and safe. The software creates an encryption between your computer and the server, so that websites cannot read your data. This way, you're protected from web tags, hackers and other cybersecurity breaches.
You'll also be able to browse anonymously without raising suspicion. A VPN will hide your IP address and replace it with one from a different server. This is how you can access geo-restricted content on YouTube, Netflix and more. See – it's way more than a Disney Plus VPN…
Enjoy The Best VPN For Disney Plus
So there you have it! You should now be able to use a VPN for Disney Plus no matter where you are. Our "Best VPN For Disney Plus" list should give you enough to experiment with, to find your favourite. Each offers either a free trial or money-back guarantee so they come risk free. VPNs don't just give you access to Disney Plus either, don't forget. If you're bored on holiday or on a business trip abroad, you can use a VPN to access other streaming sites like Amazon Prime and Netflix US. A Disney Plus VPN gives you access to your favourite family films or pop culture classics – you'll never run out of things to watch.
If you have any questions about the best VPN for Disney Plus, feel free to comment below! If you're still struggling, try the following:
Clear your browser history, cookies and cache
Try using the 'incognito' option on your browser
Check if your software is actually a VPN for Disney Plus – if not, try another one
Contact customer service. More often than not, the best VPNs for DisneyPlus will have great customer support and will be able to diagnose your issues and get you back up and running pretty quickly.