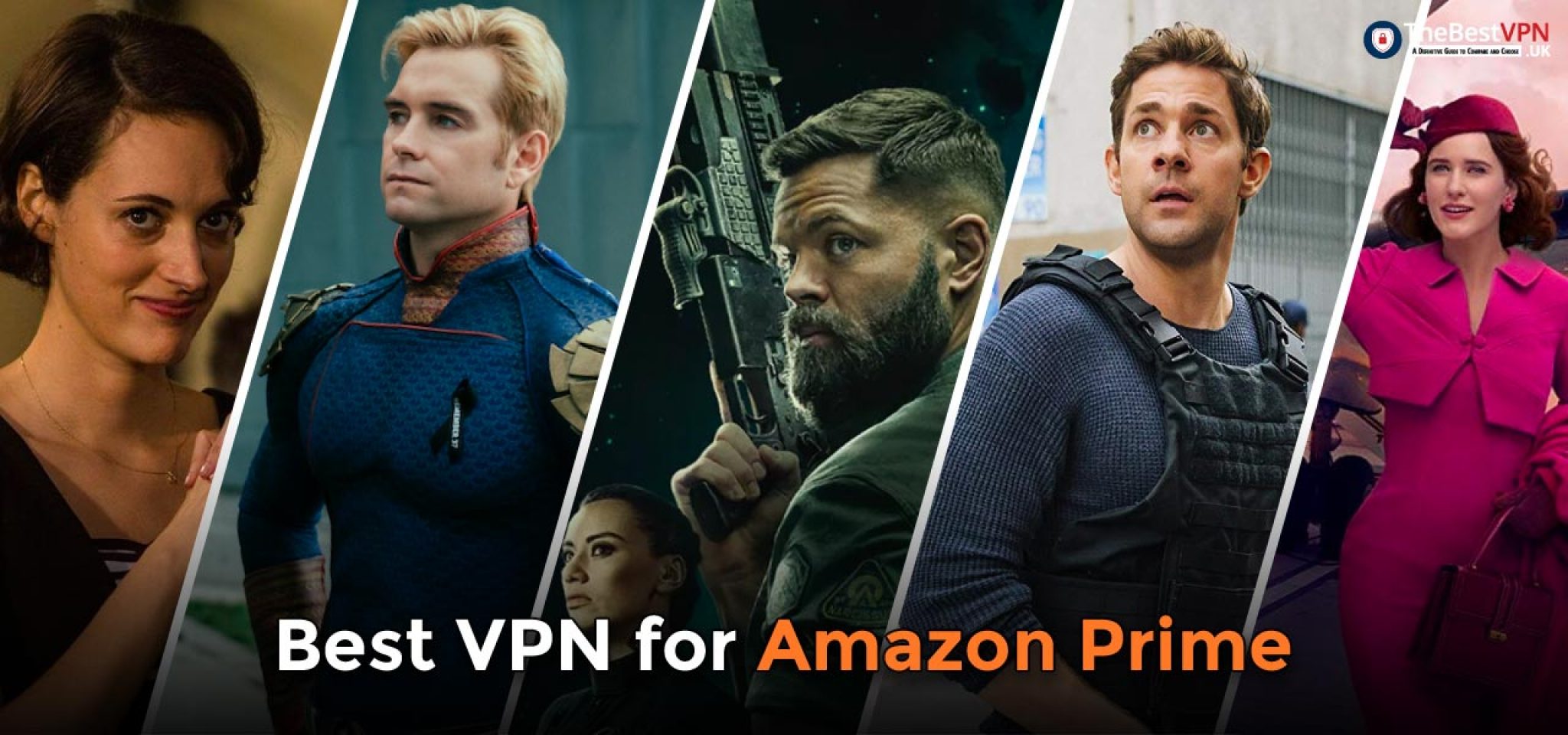 Amazon Prime has quickly become one of the most popular streaming platforms in the world. Rivalling the likes of Disney+ and Netflix, Prime offers its subscribers both classic content as well as Amazon Prime original series. No matter what you're into – crime documentaries, superheroes or fairy tale like chic-flicks, Prime Video has something for you. While there is tonnes of content available on the platform, not all of it is available in every country. To access more, you'll need an Amazon Prime VPN. Today i'm going to provide you with the best VPNs for Amazon Prime, as well as how to set up your VPN so you can watch geo-restricted content from just about anywhere. Let's dive in.
Try ExpressVPN Now
Look no further, here's the best VPN!
Enjoy unlimited streaming and torrenting, anywhere in the world and protect your privacy online. With this exclusive offer, you can use ExpressVPN 30 days, risk-free!
Why do we need a VPN for Amazon Prime Video?
If you're heading abroad, and want to be able to watch all your favourite shows while out of the country, you'll need VPN for Amazon Prime Video. When content is signed over to a streaming platform, the contract comes with conditions. These conditions include broadcasting licenses which means Amazon Prime will only have the right to stream the content in certain countries. Therefore, if you're looking for the Amazon Prime UK content while out of the UK, you won't find it. Similarly, in the UK, you won't be able to access the same catalogue as those in the US.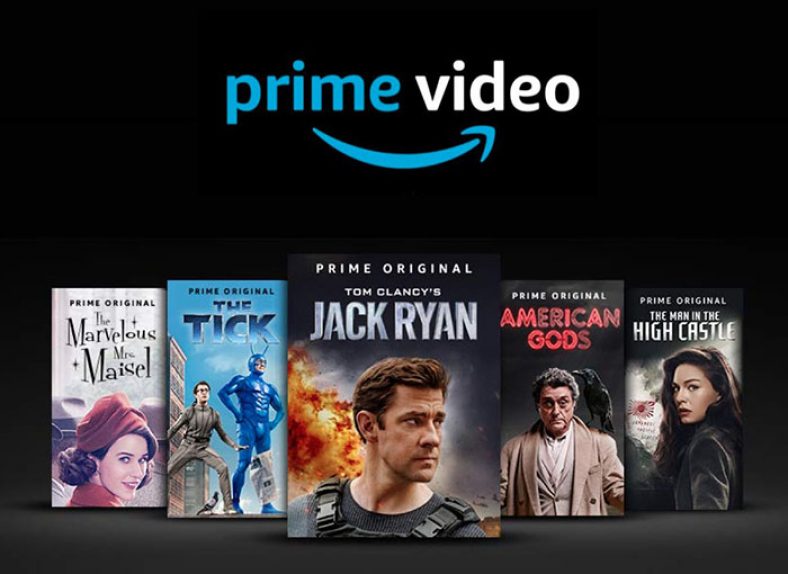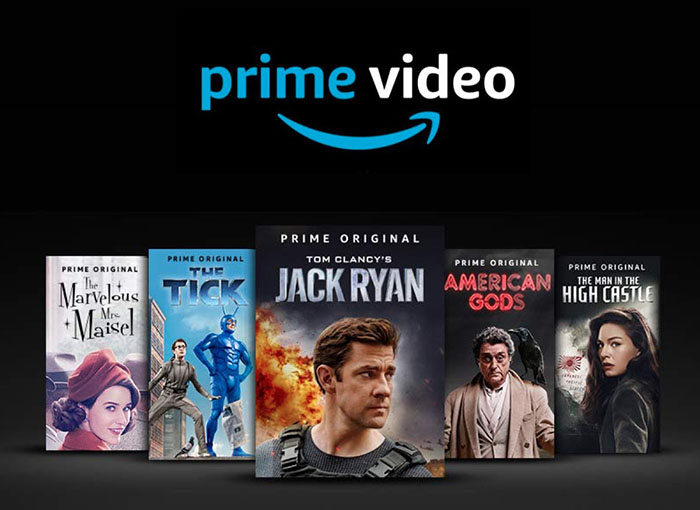 Thankfully, there is a way to access other country catalogues with an Amazon Prime VPN. A VPN for Amazon Prime Video will allow you to hide your IP address from Internet Service Providers (ISPs) and websites, meaning they can't actually block anything from your view. If they can't detect where you are, they can't limit your watching capabilities: You can therefore hide your IP address so that the US platform can't see you're in the UK, or, hide your UK IP address while abroad so that you can access all the shows you watch back at home.
There are also some other serious benefits of getting yourself a VPN for Amazon Prime – that don't just relate to this particular streaming service. A VPN will allow you to access content on the web from all over the world – including Netflix US, Disney+ or even Sports streaming sites.
I also recommend VPNs as a general tool for cyber-safety. A VPN not only hides your IP address from ISPs, but also cybercriminals and hackers waiting for you to mess up. A VPN encrypts all the data you're putting onto the web, so that passwords, bank details and more are all safe from hackers lurking in the darkness…
Another way a VPN can help your overall browsing experience is their ability to stop data capping. Sometimes, ISPs are prone to capping your data connection and usage when they know a user is gaming or streaming something. This is so it doesn't slow down their services for other users. But, with all your online activity hidden, ISPs have no reason to throttle your connection.
Overall, an Amazon Prime VPN is perfect for safety on the internet, accessing content from across the globe and preventing buffering or bad connection. It's a win win.
What to look for in a VPN for Amazon Prime Video?
When choosing a VPN for Amazon Prime Video, it's important to consider several features – all of which will give you the best streaming experience.
Amazon Prime Compatibility
Of course, if you're going to go through the effort of setting up a VPN for Prime Video, it's a good idea to make sure it's actually compatible first. A quick Google search will help you find out whether your preferred VPN can be used. Alternatively, check out our list below of the best VPNs for Amazon Prime – that's right, we've already done the research for you. It's worth mentioning that some VPNs for Amazon Prime Video may work on your laptop, but not on a firestick. For that, you will be able to browse the app store on the firestick to see which Amazon Prime VPN is available.
High Speeds
If you're wanting to watch content from the furthest points on the globe, top speed and consistent connection is necessary. An Amazon Prime VPN works by sending data to and from different servers, and if the speed between the two servers isn't high, you'll likely experience buffering, poor connection and a generally unsatisfactory watching session. And nobody wants that. The best VPNs for Amazon Prime Video will offer speed guarantees on their sites, to give you a better understanding about the quality of their service.
Smartphone App
As commuting can take forever, a lot of people want to stream TV shows and films while on the go. If you're a movie fanatic that doesn't let travelling to work get in the way of your binge-watching, you need to make sure your chosen VPN has a smartphone app. This will let you change locations while on the go – so you can continue watching the US office while on the way to your UK office…
How to get a VPN for free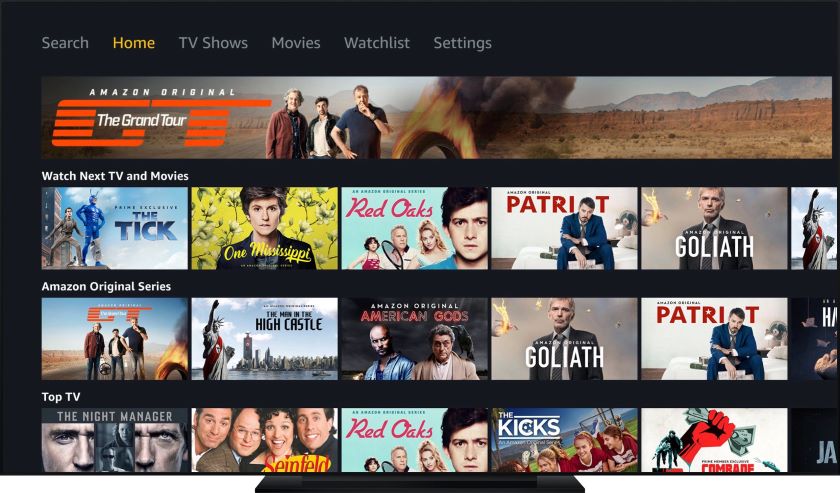 I very rarely recommend free VPNs, but ExpressVPN offer a free VPN for Amazon Prime for 30 days, with a money back guarantee at the end if you're unsatisfied with the service. That means you've got a whole money to binge-watch all the films and TV shows you love, without having to worry about the cost.
Try ExpressVPN Now
Save 49% + 3 Months FREE (Valid Until December 2023)
Other than free trials, I am always cautious to recommend free VPNs, as they can cause more problems than they're worth. For example, some free Amazon Prime Video VPN options actually sell your data on to make a profit. Which is completely the opposite of what a VPN should be doing!
They also might just not work. If you find that a free Amazon Prime VPN isn't working, uninstall the software immediately to avoid potential data breeches. If you do manage to find one that works, unfortunately free VPNs are easy to detect, so more often than not, they will be quickly blocked by streaming platforms.
They also have much fewer servers available, meaning the content you want to watch still might not be available after you've set it up. All of these things are why we prefer to recommend reliable and trusted VPN for Amazon Prime Video.
The best VPN for Amazon Prime Video
Below, I've ranked the best VPNs for Amazon Prime Video. We take into consideration simplicity of use, quality of customer service and speed of connection, to ensure you're getting the best streaming experience possible.
How to set up an Amazon Prime VPN
Now you know the best VPNs for Amazon Prime, you can find one that suits you. To use with Amazon Prime on your laptop, here's how to set it up:
Set up an account with your chosen Amazon Prime VPN
Use the install button or email link to download the software
Once installed, open the VPN up and switch the power button on
Inside the software, you will then be able to change server. For example, click the US server to watch US Amazon Prime.
You can also use a VPN for Amazon Prime Video on your phone or tablet by downloading their specific app from the app store (available usually on both Android and iOS). Similarly, The best VPNs for Amazon Prime also have an app that's available on the Firestick itself – meaning you can enjoy geo-restricted content from all around the world on your TV.
FAQ
Can I use a free Amazon Prime VPN?
As I mentioned above, we don't recommend using a free Amazon Prime VPN. There are plenty of data breeches that can occur when using free security software. I suggest checking out our list of the best VPNs for Amazon Prime to be on the safe side.
Is it legal to watch Prime with a VPN?
Our list of the best VPNs for Amazon Prime are all 100% legal VPN software brands. A VPN is there to provide security and safety to its users while browsing the web. The fact that they can be used to access streaming platforms in other countries is simply just another added bonus. Therefore yes, it is completely legal to use a VPN for Amazon Prime Video, don't worry!
Which countries is Prime Video available in?
Using a VPN Amazon Prime is available in any country! But, if you're looking for specific countries where Amazon Prime already exists, below is a list of countries, with the list only ever getting longer as the platform becomes more popular:
Europe: Austria, Belgium, France, Germany, Italy, Luxembourg, Netherlands, Spain, UK
Asia: China, India, Japan, Singapore.
USA
Mexico
Canada
Australia
What can I watch on Prime Video?
There is so much to watch on Prime – especially when you use one of the best VPNs for Amazon Prime, as this will give you access to the whole catalogue, no matter where you are. Everything from classic Christmas films to Prime original series can be watched on the platform. If you're a Top Gear fan, the original cast are featured on The Grand Tour, which is a particular favourite on the site. Other series include This Is Us, Grey's Anatomy and The Boys.

And that's how you can use a VPN for Amazon Prime Video
In today's guide, we've covered everything you need to know about using an Amazon Prime VPN. I've provided a list of the best VPNs for Amazon Prime, as well as how to install the software onto a selection of devices. I've even highlighted some of the top series available on the platform. Now, it's time for you to get set up and watching all your favourite films and shows. Enjoy!