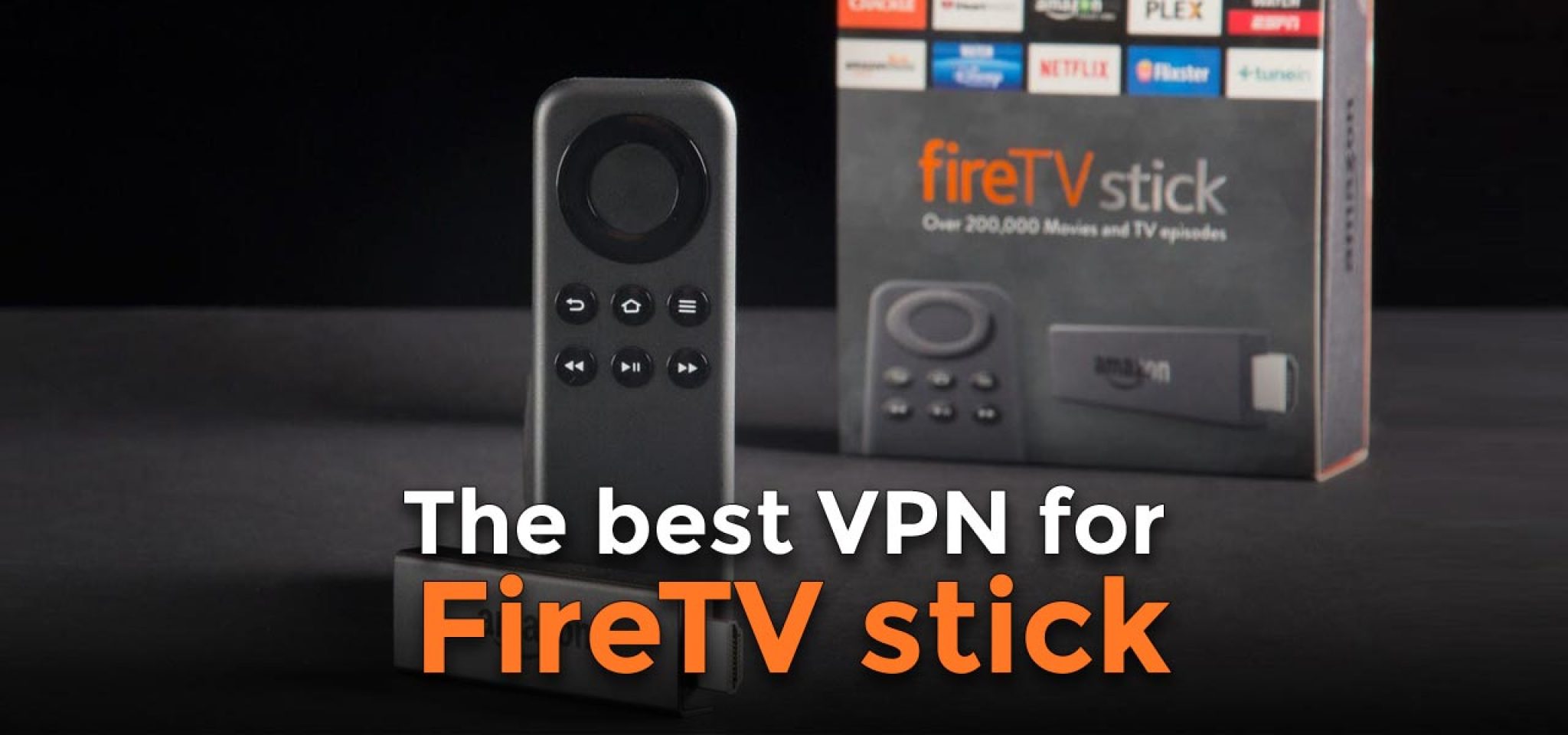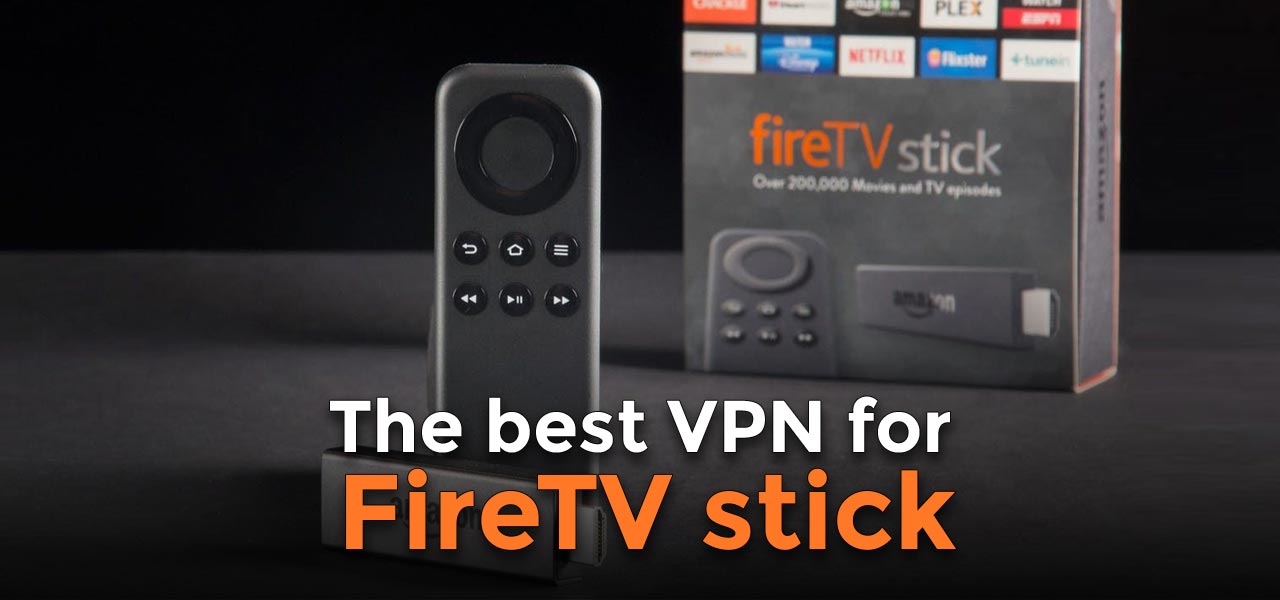 While you can carry the Amazon Fire Stick anywhere and connect it to any TV, there is a catch. Most of the content that the Fire Stick can access is region-locked, which means if you are outside the US (where the Fire Stick hails from), your viewing options are quite limited. For that reason, using a VPN has become essential. The best VPN for Amazon Fire Stick lets you access the content that you like no matter where you are. Definitely, you would want to maximise your streaming experience with the Fire Stick, so read on for the best FireStick VPN.
Try ExpressVPN Now
Look no further, here's the best VPN!
Enjoy unlimited streaming and torrenting, anywhere in the world and protect your privacy online. With this exclusive offer, you can use ExpressVPN 30 days, risk-free!
Is it available outside the US?
The Amazon Fire Stick is a hugely popular streaming device across the world. The device allows you to watch your favourite streaming providers from any TV, even if they aren't smart TVs. All you have to do is to plug the Fire Stick into an HDMI port.
If you're inquiring if it's available outside the US, yes – you can certainly use the Fire Stick outside the US. If you're in the UK, for example, the device will still work, but under normal circumstances, you can only watch content that is not geo-restricted to the United States. Since most Amazon films and programmes are made in the US, you won't have a lot of options.
Best FireStick VPN: How to get access?
The best recourse would be to use the best VPN for Firestick. It will allow you to bypass those annoying region locks, giving you unfettered access to all available content. Particularly good ones also have servers designed for speed, so that you can enjoy watching your favourite programmes in high definition without buffering.
Additionally, a Firestick VPN also secures your devices when they access the internet. It ensures that all your online activity, as well as your personal information, stays hidden while you surf the web. This means that no one will be able to know what programmes you watch or what websites you go to. Moreover, the information that you input, such as passwords and credit card details, cannot be stolen from the outside.
Try ExpressVPN Now
Save 49% + 3 Months FREE (Valid Until December 2023)
What is the best VPN for Amazon Fire Stick?
Here is the first thing you need to consider when choosing a VPN for Fire TV: Does it have a dedicated app? In other words, can you download the VPN app right from the Amazon app store? With that, you can install a VPN directly on the Fire Stick, making the process much easier.
Then, check if the VPN FireStick provider offers fast and stable connections. A number of VPNs even have servers dedicated to a high-bandwidth activity like streaming. Also, it's a good idea to choose the best VPN for FireStick that has a large number of servers; that way, you can find the one with the fastest speed for streaming.
Another critical thing to consider is if the best VPN for Amazon Fire Stick has servers in different countries. For example, if your preferred content is region-locked to the US, a Firestick VPN with lots of US servers will better help you access those programmes. It's also a big plus if the VPN has an abundance of servers in other countries, letting you watch geo-restricted produced in other regions as well.
Having said that, here are the best FireStick VPNs that we can recommend.
ExpressVPN – The Top Choice for FireStick VPN
ExpressVPN is often a top-rated choice as Firestick VPN. The best part is that it is equipped with very fast servers, which are perfect for streaming. The US and European servers are particularly impressive, but even the servers in other locations offer good speeds.
It has more than 3,000 servers in 94 countries, meaning you can maximise your viewing experience with the Amazon Fire Stick. It is capable of bypassing region locks for Netflix, BBC iPlayer, Amazon Prime Video, Hulu, and YouTube.
Not only that, but Express VPN FireStick also has a native app for Fire TV. In other words, you can download and install it right on the Fire Stick. Unlike other VPNs, there is no need for more complicated configurations on a router or a PC.
ExpressVPN's support lines are also quite helpful. Troubleshooting is made easier thanks to their expert technical support accessible through live chat and email. They are also available 24 hours a day, 7 days a week, so you can ask for help whenever you encounter a problem.
Another great thing about ExpressVPN as a FireStick VPN is its hassle-free 30-day money-back guarantee. Their refund process is quite simple, unlike others which have obfuscated policies.
One drawback, though, is the price. ExpressVPN is definitely not the most affordable VPN Firestick available; however, its feature set is worth the higher price.
Alternative Premium VPN for Amazon Fire Stick
There are alternative choices for Best VPN for FireStick such as Nord VPN on Firestick. Like ExpressVPN, it offers airtight security, excellent speeds, and an abundance of servers, all at a lower price point. When choosing the best FireStick VPN, make sure it has a native app for Fire TV, which you can install directly on the device. Also, look at whether the brand has a wider range of servers in as many countries worldwide. This will ensure that the servers have speeds that are more than appropriate for streaming, especially for those that are near your current location. Similarly, a great FireStick VPN can unblock Netflix, BBC iPlayer, Amazon Prime Video, YouTube, and Hulu.
Look for a VPN Firestick that has top-tier security. The best VPN for FireStick would have a feature called double data encryption, which passes your connection through two separate servers. With that, hackers will find it quite difficult to intercept your data. In case you are unsatisfied with their service, great FireStick VPNs should also offer a 30-day money-back guarantee.
Best VPN for FireStick: Can I use a free VPN?
The answer to that question is yes, you can, but you ought not to. Here is why.
Free VPN for Firestick UK often restrict how much data you can use at any one time. For instance, if you use a VPN Firestick Free that is limited to 500MB per day, that's not even enough for one HD film. Your stream will be interrupted once you reach the data limit, and you can no longer watch anything until the next day.
Also, you cannot expect to watch HD, Ultra HD, or 4K programmes with a free VPN. Those data limits are much too inadequate for these kinds of content.
Moreover, free VPNs are riddled with adverts, which interrupt your viewing and ruin the experience. Those adverts may also count against the data limits.
Another thing is that free VPNs don't have native Fire TV apps. In practical terms, you'll have to find more complicated workarounds to get them to work with your Fire Stick.
Overall, a free VPN is just not worth your time and effort. It's best not to bother with them, and instead select a reputable, premium VPN provider.
Try ExpressVPN Now
Save 49% + 3 Months FREE (Valid Until December 2023)
What else can I do with a VPN?
Using a VPN for Amazon Fire Stick gives you a handful of extra benefits as well. Aside from bypassing geo-restrictions, it enhances your security online, which is the main objective of any VPN service. To appreciate this idea better, here is a real-world scenario.
Suppose that everyone around your city knows your home address. That would mean anyone, at any time, could break into your house and steal your belongings. On the other hand, if only you knew your home address, your house will be much safer, since no one else knows where it is.
This is analogous to what happens to your identity online. Without a VPN FireStick, your 'online address' is visible to everyone on the internet. In turn, anyone can potentially hack into your device from the outside, stealing your passwords, financial information, and other valuable data. However, when you use a VPN, your online address is rendered invisible to the rest of the Internet.
With your data hidden from view, you can also avoid nefarious people from spying on you. Companies often do this to get information about how you behave online, and they often sell these data to third parties. Governments are also notorious for harvesting personal data, which they use for sneaky surveillance operations.
If you'd rather not have yourself exposed to these hidden dangers, a VPN is definitely something you need.
Try ExpressVPN Now
Save 49% + 3 Months FREE (Valid Until December 2023)
Conclusion
The Amazon Fire Stick is a versatile, portable device to enjoy your favourite content from various streaming providers. Using a VPN for Amazon Fire Stick lets you get the most out of the device, as you can watch any programme you want from anywhere in the world.
As a summary, here are three things to look for in the best VPN for Firestick:
The ability to unblock content from your preferred streaming providers
Servers with speeds fast enough for streaming
Native Amazon apps for easier installation
Considering these factors, our recommendation would be ExpressVPN. It satisfies all three criteria above while providing top-notch security to your Amazon Fire Stick. Both are also easy to use, leaving you more time to enjoy your favourite content.