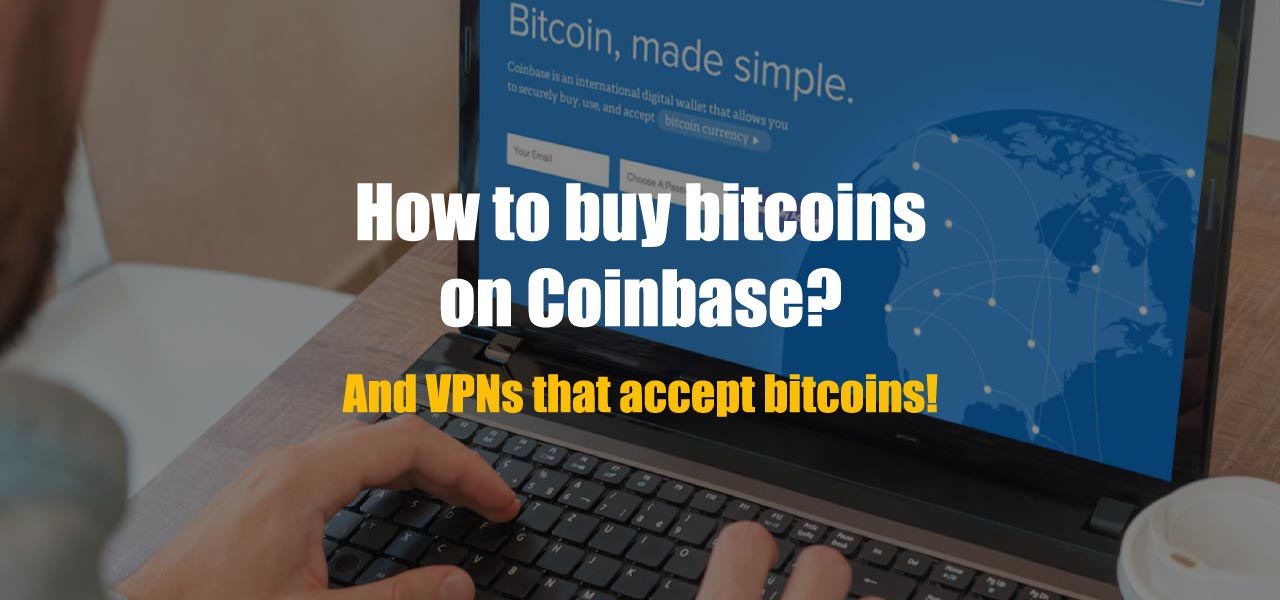 Look at all this hype around bitcoin! If only I knew the price would go through the roof, I'd have bought a few coins back in 2009… But it's not too late to get some bitcoins yet. Indeed, experts said that the price should keep rising up to £15,000 to £20,000 in the coming years. That's why I prepared this Coinbase tutorial, which explains how to purchase bitcoin with Coinbase.
Try ExpressVPN Now
Look no further, here's the best VPN!
Enjoy unlimited streaming and torrenting, anywhere in the world and protect your privacy online. With this exclusive offer, you can use ExpressVPN 30 days, risk-free!
Pro tip from Wade
There are many platforms where you can buy bitcoins. But I plan to write only one article on this topic. So I selected Coinbase, which is one of the most popular exchanges these days. And it's simple enough for most people to purchase a few coins in minutes. Time to get in my Coinbase tutorial.

1. Set up your Coinbase account
In this Coinbase how to, I'll consider that you're located in the UK (using Coinbase UK: link). Because this exchange platform is not available everywhere (yet): It covers 33 countries, among them Australia, Canada, Singapore, the United States and the United Kingdom.
Important
If you need to travel abroad, always use a VPN connection to an English server to sign in to your account. Because some users have had their accounts disabled when traveling to countries where Coinbase is prohibited…

1.1. Sign Up
First of all, you need to visit coinbase.com where you can set up a new account in a few clicks. From the homepage, locate the Sign Up button on the top right of the page. And click on it to get started. So far, so good, right?
On the next page, you'll find the sign up form where you need to fill in your first name, last name, email address and a password. Then solve the captcha, tick the checkbox and click on the Create Account button.
You have to give a real email address, which you can access! While you could make up the other details you give, I wouldn't recommend it. Because if you want to get serious acquiring some coins, you'll need to verify your identity. Furthermore, no matter how you acquire bitcoins, it will likely not be anonymous. Don't fool yourself. Also, if you want to have a pseudonym, it's possible to change it later in the Settings!
1.2. Verify your email address
The next step is to verify your email. Indeed, after creating your account, Coinbase will send you an email with a button: Verify Email Address. Just click on it. And you'll be redirected to you Dashboard.
Try ExpressVPN Now
Save 49% + 3 Months FREE (Valid Until February 2023)
1.3. Add a payment method
From your Dashboard, you can go to the Settings from the main menu, to add a payment method. Just click on the tab with the cogwheel icon.
While you're in the Settings, you can change your Nick Name and add a profile picture. Then click on Payment Methods. From the new tab, click on the button Add Payment Method.
Here you have 2 choices: Bank Account or Credit/Debit Card. And you're not limited. So you can add several bank accounts and several cards. Both methods offer their own advantages and drawbacks. With a credit or debit card, you can buy bitcoin instantly. But you'll have lower buying limits and higher fees… With a bank account, you'll have higher limits and lower fees. But you'll have to wait 4 to 5 days to get your bitcoins… So it's up to you.
If you choose a credit/debit card, you'll have to Verify Your Identity in a few extra steps. First of all, select your ID type. And make sure your webcam is working… Because you'll have to show your face with your ID to get verified! I won't show mine in this Coinbase guide. So just follow the on-screen instructions (it's not complicated). And your identity will automatically be verified online.
Try ExpressVPN Now
Save 49% + 3 Months FREE (Valid Until February 2023)
2. Buy bitcoin with Coinbase
You're almost at the end of this Coinbase tutorial! But you may still have to verify your phone number. Indeed, when you click on the Buy/Sell tab for the first time, you'll see the following message: "Phone Number Required. Please take a moment to verify your phone number." So click on the button Verify Phone Number. Then fill in your mobile phone and click Next. You should receive an SMS with an activation code. Use this code to verify your phone number.
When you're done, you can finally invest in bitcoins from Coinbase UK. And it's really simple. If you've ever made a transaction online, you should be able to complete the steps from here. Here's a quick Coinbase tutorial. From your web browser, you have to:
Enter the amount in BTC or GBP that you wish to buy.
Select the wallet you wish to have your funds deposited into.
Select your desired payment method.
Confirm the order is correct and click Buy Bitcoin.
Coinbase tutorial: Conclusion
You've reach the end of my Coinbase how to. I hope it was easy enough for you to buy your first bitcoins. The verification process may be a hassle. But you have no choice… Indeed, it's mandatory for the exchanges to implement KYC processes, in order to fight against money laundering.
Now that you have some coins on your wallet, you can choose to store them and sell them later for profit. Like Jamie Dimon's daughter: "My daughter bought bitcoin, it went up and now she thinks she's a genius." Or you can use them to buy actual things. Because it's a currency, meant for transactions. And more and more companies accept bitcoin payments.
You can buy VPN and you can use bitcoin. Indeed, ExpressVPN is a VPN that accepts bitcoin. But it's not the only one. So here's my ranking of the best VPN providers that you can pay with BTC:
This was my guide: Coinbase tutorial: How to buy bitcoin with Coinbase? Stay tuned for more articles coming soon.